Refreshing RV Decorating Ideas for Spring
Bring the Warmth, Colors, and Freshness of the Season Into Your Rig
Spring is a refreshing season. Nature wakes up from a cold, dull winter and airs itself out with a crisp breeze and balmy weather. The landscape redecorates with blooms of flowers in fresh, vibrant colors – replacing the whites and browns of winter.
It's a great time to do a little redecorating of your own while you get your RV cleaned up and prepared for the travel season. Introduce a few fresh changes to your RV living space and mimic the spring season. Check out these great RV and camper decorating ideas for spring that will have your RV feeling as fresh and new as the destinations you'll be traveling to.
Add Some Greenery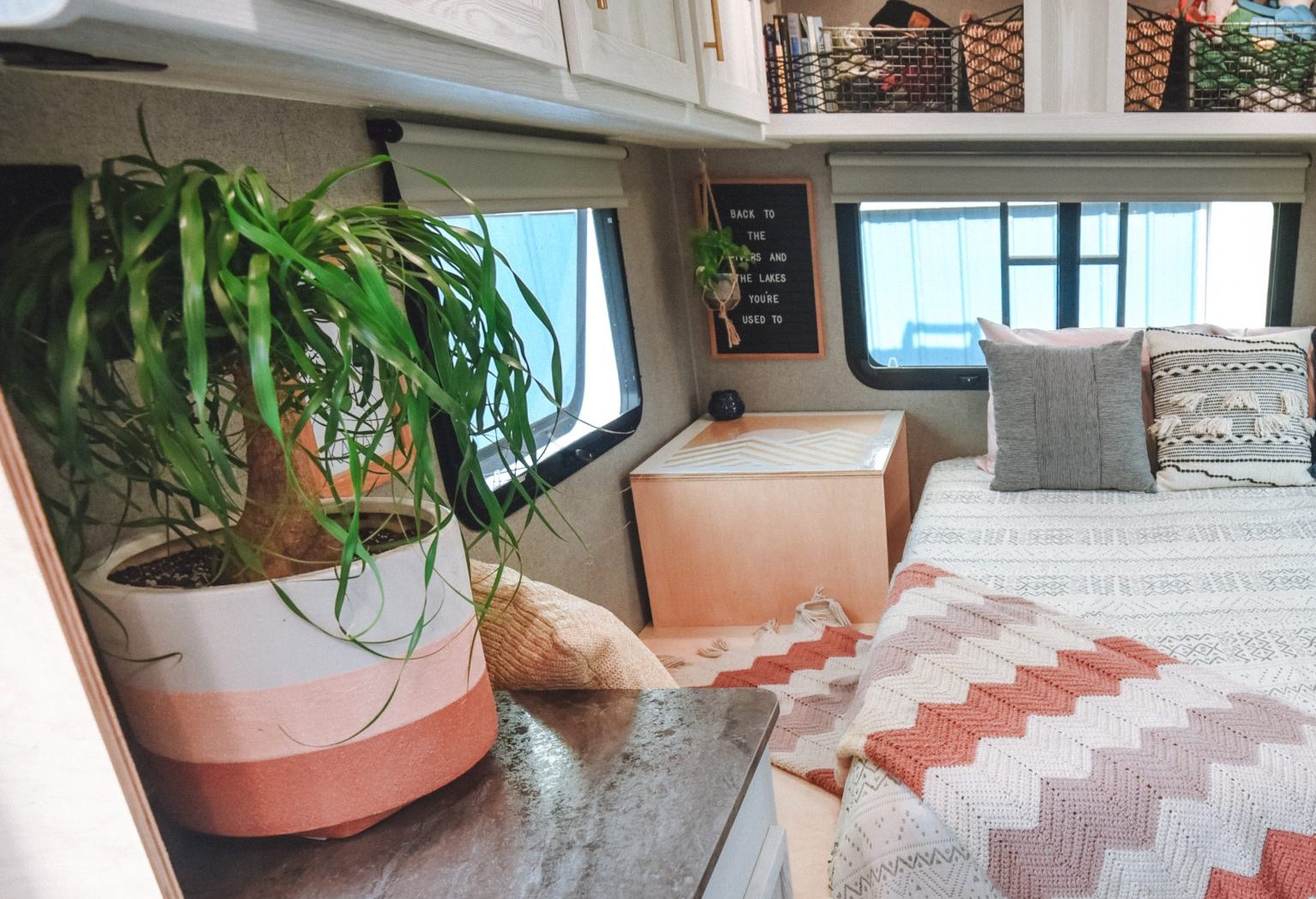 Green is the unofficial color of spring and so it's naturally one of the easiest ways to make your RV or camper feel like the season. Mother Nature is happily ushering in the return of all the plants' leaves and flowers and it's a perfect time to recreate that natural look in your living space.
Consider (responsibly) picking local wildflowers or decorative plants you find along your travels and display them in a vibrant vase. If you don't exactly have a green thumb, that's ok. You can go the artificial plant route for a look that's all spring without all the maintenance.
Go for Accent Baskets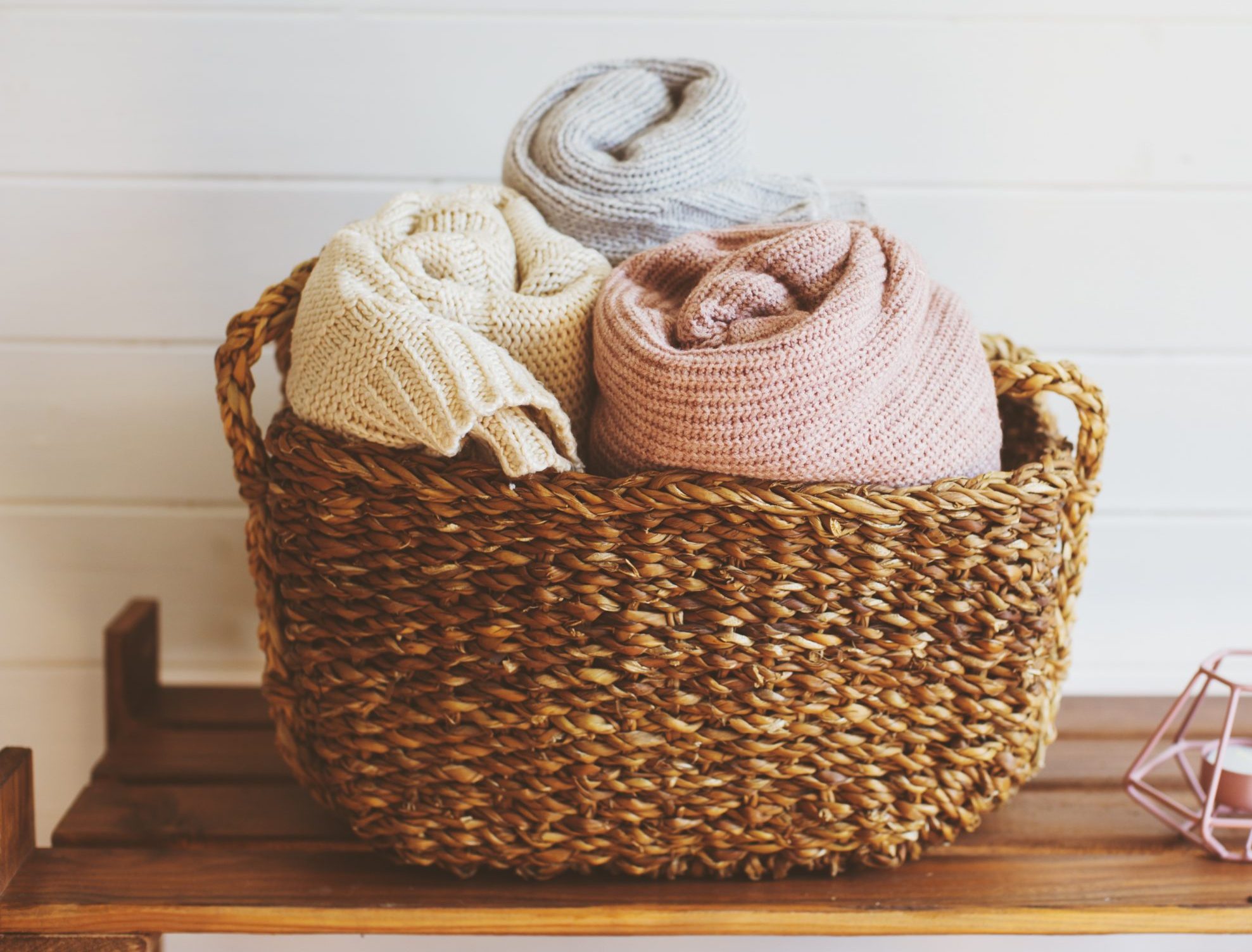 Sunscreen. Hand towels. Toiletries. You likely use these items every day while camping and need quick access to them. So, make using them convenient (and stylish) by storing them in woven baskets. They'll look great on your countertops and add a natural feel to any space that is perfect for spring decorating and design.
String Up Lights
Mother Nature is lightening things up in spring and so should you. Fresh, new lighting is a great way to mimic the season and will make your space feel more inviting and open. Rather than your usual lamps or overhead fixtures, try roping some of these great string lights along your awning or entrance for a warm, whimsical feel. The great part about these is that you can easily put them up or take them down whenever you feel like it.
Add New Kitchen Linens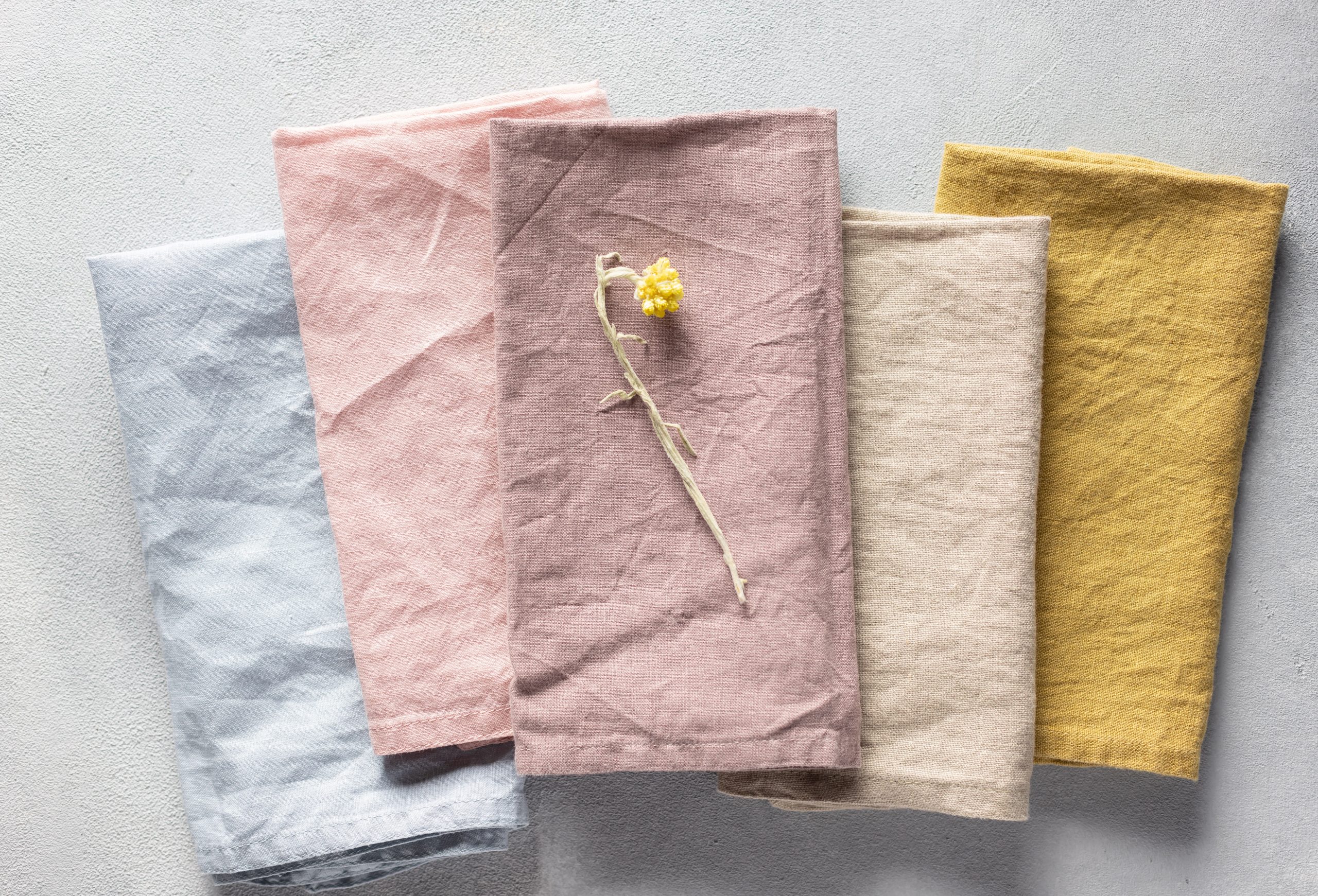 The kitchen is a perfect canvas for expressing your creativity and personality. It's also one of the more bustling locations in an RV and that makes it a great location in your RV to add some seasonal spring flair. A simple way to do this is by choosing a new set of kitchen linens (e.g. hand towels, napkins, placemats, etc.). Go for a matching set or mix a few styles and patterns for a look that is 100 percent your own.
Throw Down a Few Rugs and Runners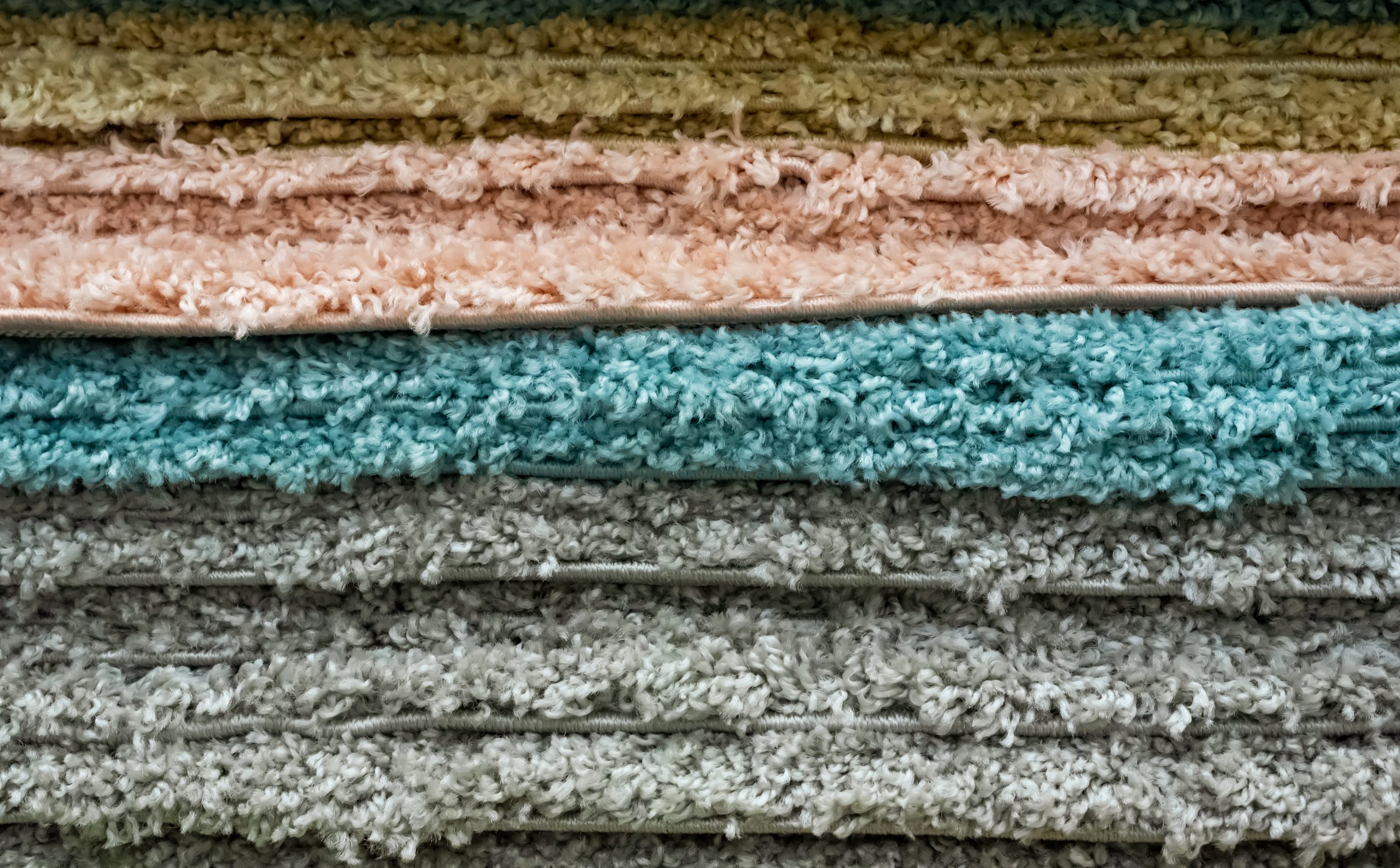 Making aesthetic changes to your RV or camper interior doesn't get much easier than laying down some new rugs and runners. For a larger area, this floor mat features some cool blues and greens that are perfect for springtime. For your hallways, this bright and naturally colored runner is an excellent and easy way to spruce up your living space.
Pick Up a Patio Mat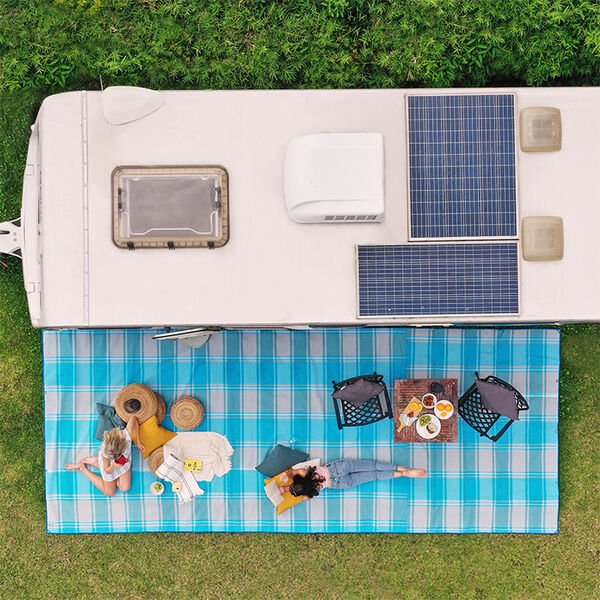 Don't limit decorating your RV or camper for spring to the interior. Weather permitting, you're likely going to be hanging out outside most of the time anyway. Give a fresh and inviting look to patio living with a colorful outdoor mat. This blue plaid mat is a great design feature and also functional as it's sand- and dirt-resistant.
With these spring RV and camper decorating ideas, you're traveling home will feel every bit as part of the spring rebirth as the landscapes you're exploring. Happy decorating.