Flow-Rite Is Here to Help With Your Battery Woes
Add to Battery Electrolyte Levels More Easily
Flow-Rite has an innovative solution to adding more electrolytes to your battery bank when its levels drop. Often, these battery banks are hard to reach and simply getting to them can be a chore. With Flow-Rite's Pro-Fill Onboard Battery Watering System, things are much easier.
This system utilizes a valve manifold that attaches to the battery fill ports and is plumbed to a feed tube. All you need to do is connect the system to an external water supply and you can fill all cells at once, no matter the water pressure.
The Flow-Rite system is built with safety in mind. The valves include a built-in water barrier and flame arrestor. These keep the propagation of a flame front from entering adjacent cells in the vent of a cell gas ignition. Also, this system nullifies the chance of acid splash, making it one of the safest ways to top off your batteries.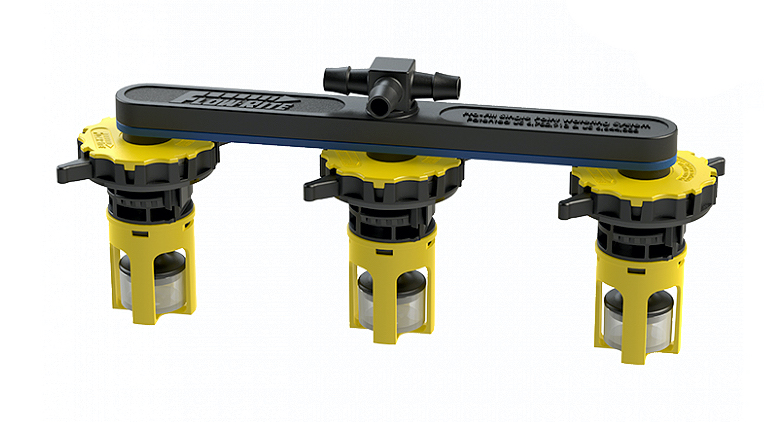 Flow-Rite designed the system to fit a wide range of six, eight, and 12-volt batteries with standard cell spacing. A flexible manifold is available for unusual cell configurations. The clampless tubing enables quick manifold connection and the fill-tube is connected to the center of the manifold array, making evenly dispersed water to the battery possible. The variable pressure system offers a range from three to 35 psi with a minimum flow rate of 2 gpm.
Manufactured in America, the Flow-Rite Pro-Fill Onboard Battery Watering System is built to ISO 9001:2008 standards. It comes with a five-year warranty and has a starting price of $64.99. Learn more at the company's website.