Whether you're a full-time RVer or just a weekend warrior, a bike is a must-have when it comes to adventure gear. Riding around campgrounds, exploring new cities, or hitting the trails – there are lots of reasons to bring a bike on the road.
More and more RVers are upgrading their standard bikes for e-bikes and all it takes is one ride to see why. They take some of the physical work out of it when you need assistance, allowing you to ride farther and more comfortably.
After several years of RVing, my husband and I have had e-bikes on our wish list for quite some time now. Most of our RV travels lead us to national parks and other destinations where you can enjoy the great outdoors. In addition to our RV trips, we wanted an e-bike for our adventures back home as well. We live in Colorado so there is no shortage of trails and lots of hills that make bike rides often challenging.
Purchasing e-bikes is a big investment so we were eager to try some out and see if they were worth it, while ensuring we found some that were durable enough to last for many years and many adventures to come. I hope the information I share in this article and our personal experience can help you on your search for the ultimate e-bike for your own adventures.
What is a Serial 1 MOSH/CTY?
The Serial 1 MOSH/CTY is a pedal-assist e-bike that is perfect for riding in urban environments. It's a popular bike and known for its simple build yet sleek and stylish body. The MOSH/CTY is the ultimate e-bike for adults who are looking for something that can be fast and nimble.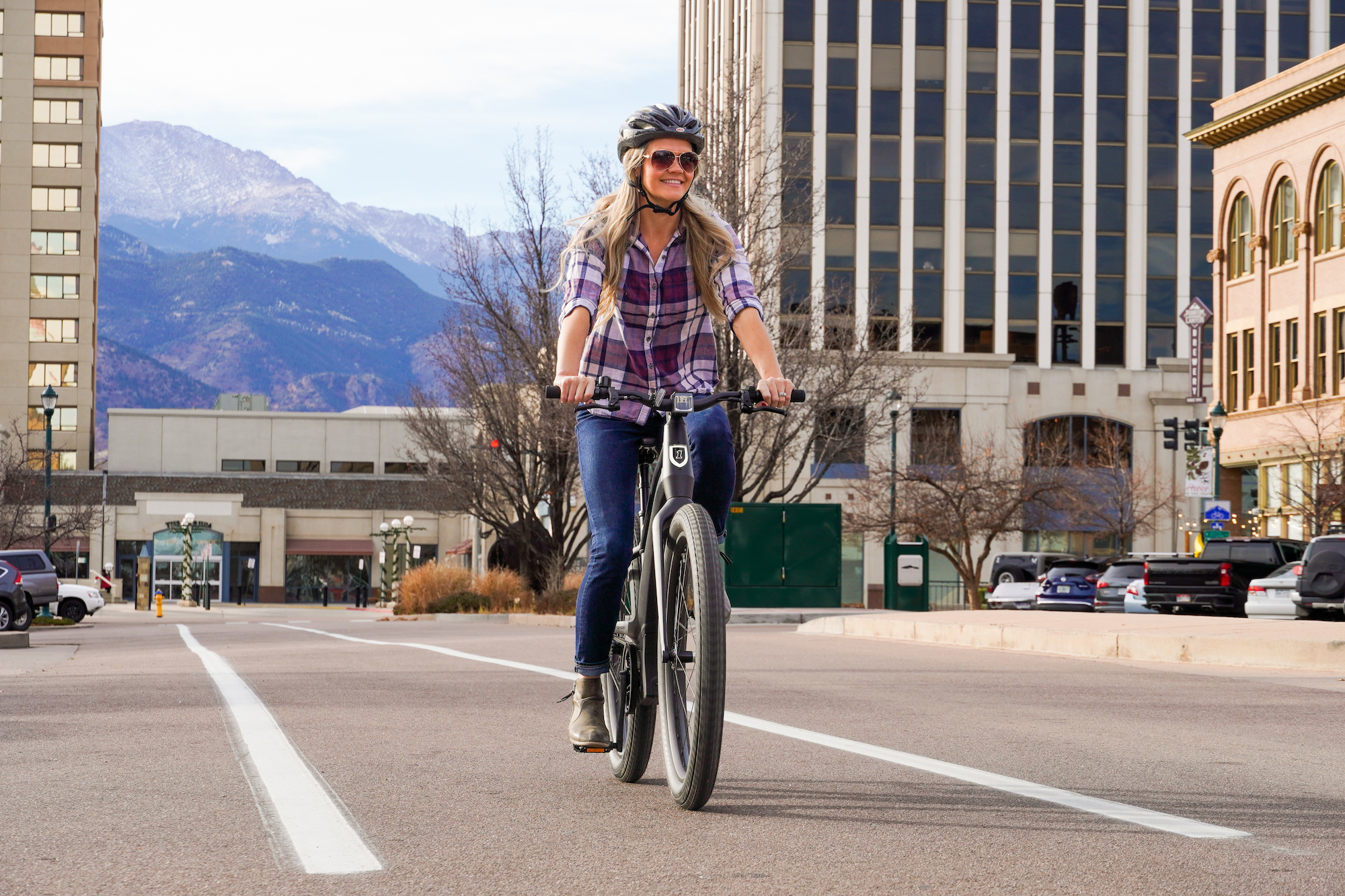 Comfortable, Low-Maintenance and Light Frame
The MOSH/CTY by Serial 1 is designed to fit riders of all sizes comfortably. The rider weight limit is 280lbs, yet the aluminum frame is very light, weighing only 48lbs. All the brake lines and wiring are concealed in the frame, keeping them protected from the elements, which means less maintenance. Combine this with its modern design features like the integrated battery and elevated chainstays, and you get a nice, clean-looking frame.
Speaking of how the frame looks, it's impossible to not mention the MOSH/CTY's appearance as part of its design. It was engineered in partnership with Harley Davidson, so of course, this bike had to hold up to that name. The black matte finish gives it that Harley vibe and makes it a beauty of a bike.
Power
You might be wondering if the MOSH/CTY by Serial 1 is as powerful as it is good-looking. The answer is absolutely yes.
The Brose S MAG motor provides instant acceleration when pedaling, helping riders tackle steep hills and climbs. It offers four different ride modes: eco, tour, sport, and boost, ranging in the amount of assistance. So the rider has full control of how much effort they want to put in. In boost mode, the MOSH/CTY can get you riding up to 20 miles per hour.
Additionally, the Gates carbon-fiber belt drive is different from your traditional bike chain system, in that it's maintenance-free. You won't have to worry about lubrication or adjusting it, and it's much more smooth. You'll also notice how quiet it is in comparison.
The MOSH/CTY comes with an integrated, 529Wh lithium-ion battery that easily snaps in and out. The fully charged battery can take riders between 35-105 miles depending on the mode and terrain. It can be charged on or off the e-bike and takes just a few hours to fully charge via a standard 110-volt wall outlet. There are two ways to check the battery's level – the button on the handlebar control unit or the battery indicator above the battery on the frame.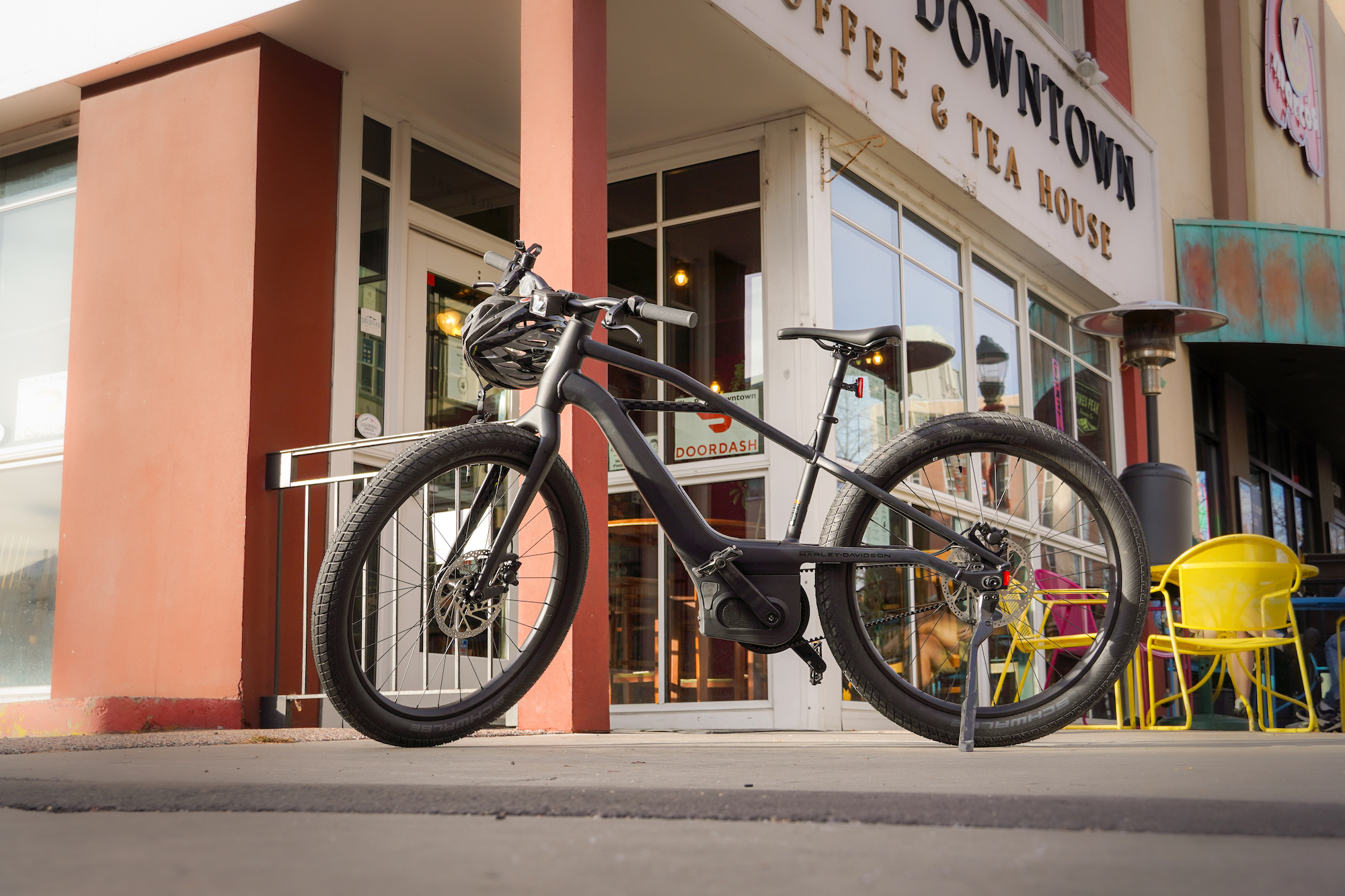 Simple Design and Features
The MOSH/CTY uses a single-speed freewheel hub, which makes operating the e-bike very easy and intuitive. The front and rear hydraulic disc brakes use two-piston calipers and 203 x 1.8mm brake rotors offering riders quick and reliable braking in most conditions. The wheels have 27.5 x 35mm alloy rims, stainless-steel spokes, and 2.8″ Schwalbe Super Moto-X tires, which make the MOSH/CTY perform fairly well on non-paved trails as well.
A few other notable features of this e-bike are its bright LED head and tail lights, making riding at dusk or dark possible. The rear lights are also accompanied by brake lights that illuminate even more when braking, offering added safety. This e-bike was certainly designed with the commuter in mind.
My Review of the Serial 1 MOSH/CTY
Personally, I wanted an e-bike that was just a step up from my standard bike. I didn't want anything too complicated or too powerful. I like casual bike rides and my main requirement was that it was going to offer a little extra speed and assistance on hills. I didn't need anything too rugged, as most of my rides are at campgrounds or on city and neighborhood streets.
My husband had very different requirements for his e-bike and wanted something that would perform well on trails and had quite a bit more power. It's important to know what your preferences are to ensure you get the right e-bike for you.
Below, you'll see my experience with the Serial 1 based on the following categories:
Assembly
I have very little experience and confidence when it comes to building or working on bikes. While I have my husband's help, I was concerned about the level of difficulty the assembly would be. However, I immediately felt better after taking the bike and its parts out of the box.
There were really only four components: the body, the front tire, the petals, and the seat. Then there were a few accessories in a separate box like the battery and bell. With the easy-to-follow manual and my husband's assistance, I was able to put the bike together on my own with ease in just about thirty minutes.
One of the first things I noticed about the bike before even getting on it was how light and simple it is. It's not intimidating at all. Not to mention, it is absolutely beautiful. I never thought I'd really say that about a bike, but I have actually gotten several compliments on its looks. I'd be lying if I said I didn't feel just a little bit cooler with the Harley Davidson logo on the side!
The Ride – Power and Performance
My first time hopping on the bike and giving it a spin was so exciting. We took it to a nearby park with dirt trails at dusk. While I didn't initially think I'd be using it on that type of terrain, it performed surprisingly pretty well. I immediately turned on the pedal assist and played with the different ride modes and felt like I could easily tackle any of the hills we encountered, yet never felt out of control, which was my biggest concern.
As it started to get dark, I was so happy to have the headlight, which is impressively bright. I wished I had more time to ride it that day because having that extra boost of power was thrilling! The next several rides were just as great. I rode it from our house to downtown, which is just a little over five miles and a combination of paved trails and roads. This type of ride is when Serial 1's performance is exceptional.
I could easily keep up with traffic and got downtown to a coffee shop in about the same amount of time I would in my car. However, it was so much more enjoyable on the e-bike and I got to choose how much exercise I got and how much energy I wanted to exert. The ride was smooth and comfortable, I could have easily gone much further.
Since then, I've enjoyed riding the Serial 1 in our neighborhood and on some back trails behind our neighborhood. The only terrain that I felt it performed less than average on was gravel trails. While the tires could handle dirt fairly well, gravel not only felt a little wobbly but also was too bumpy for my liking. Without front suspension, some bumps can be pretty rough. In those conditions, I took it slow and I will likely avoid such trails in the future.
Battery Life
I have yet to charge the battery after several rides and don't see the battery life being an issue whatsoever. According to Serial 1's website, you can expect to ride 35-105 miles before needing a charge, but that greatly depends on the mode and terrain. With only about 5.5 hours needed for a full charge, you could easily charge during the night and be ready to hit the streets in the morning! I've been very pleased with the battery life, which was another concern of mine.
Overall Impression
Let's cut to the chase and say, I absolutely love this bike! It was everything I was looking for. I can definitely see myself taking it to our community pool and recreation center a lot in the summers and preferring to take it over my car to run simple errands or to grab a coffee. Even more, I can't wait to have it during our RV travels at the campgrounds and getting to go explore new areas and getting to cover a lot of ground in less time and with less effort.
I also love that it won't require maintenance—no lubrication or adjustments are needed for the chain. It's so easy to ride and has no complicated displays or gears, I just hop on and zoom! It's a joy to ride, and I am certain that I'll be putting many miles on it and making many memories in the places it will take me. While I may be restricted to sticking to mostly paved surfaces and trails, I am perfectly okay with that. The important thing to remember about the Serial 1 MOSH/CTY is that it is designed for urban environments and doesn't claim to be anything it's not.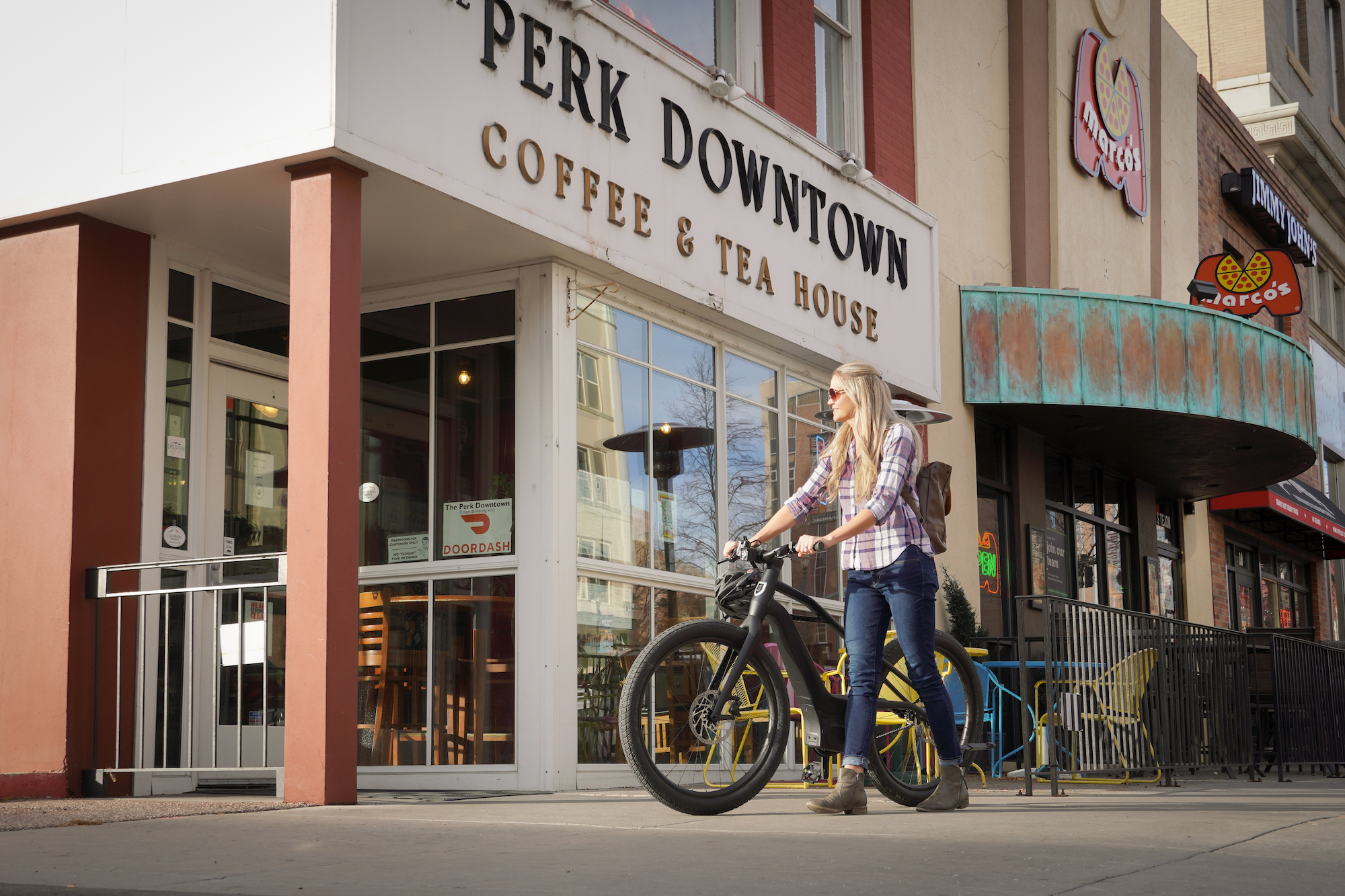 How Does the Serial 1 MOSH/CTY Compare to the Competition?
There are lots of options when it comes to e-bikes in the same class as the Serial 1 MOSH/CTY.
Just a simple search of "e-bikes great for city riding" will provide you with so many options your head will spin. I've picked a couple of popular options out and will share how they compare.
The Level by Aventon is very comparable to the Serial 1 and is considered their "flagship commuter e-bike". While this bike is half the price of a Serial 1 and offers more features like an LCD display, front suspension, and an on-demand throttle, you'll be sacrificing the maintenance-free carbon fiber belt and mid-drive motor that Serial 1 offers.
The Priority Current e-bike is probably the closest comparison to the Serial 1 both in price and features. The only difference I can see is that the Current is not nearly as stylish looking with exposed wires and more of a traditional bike look. Although, it does offer a few additional accessories that might be nice to have like a fender and a USB port for charging electronic devices. However, the Current e-bike has a slightly smaller battery and therefore doesn't have quite the same range as the Serial 1.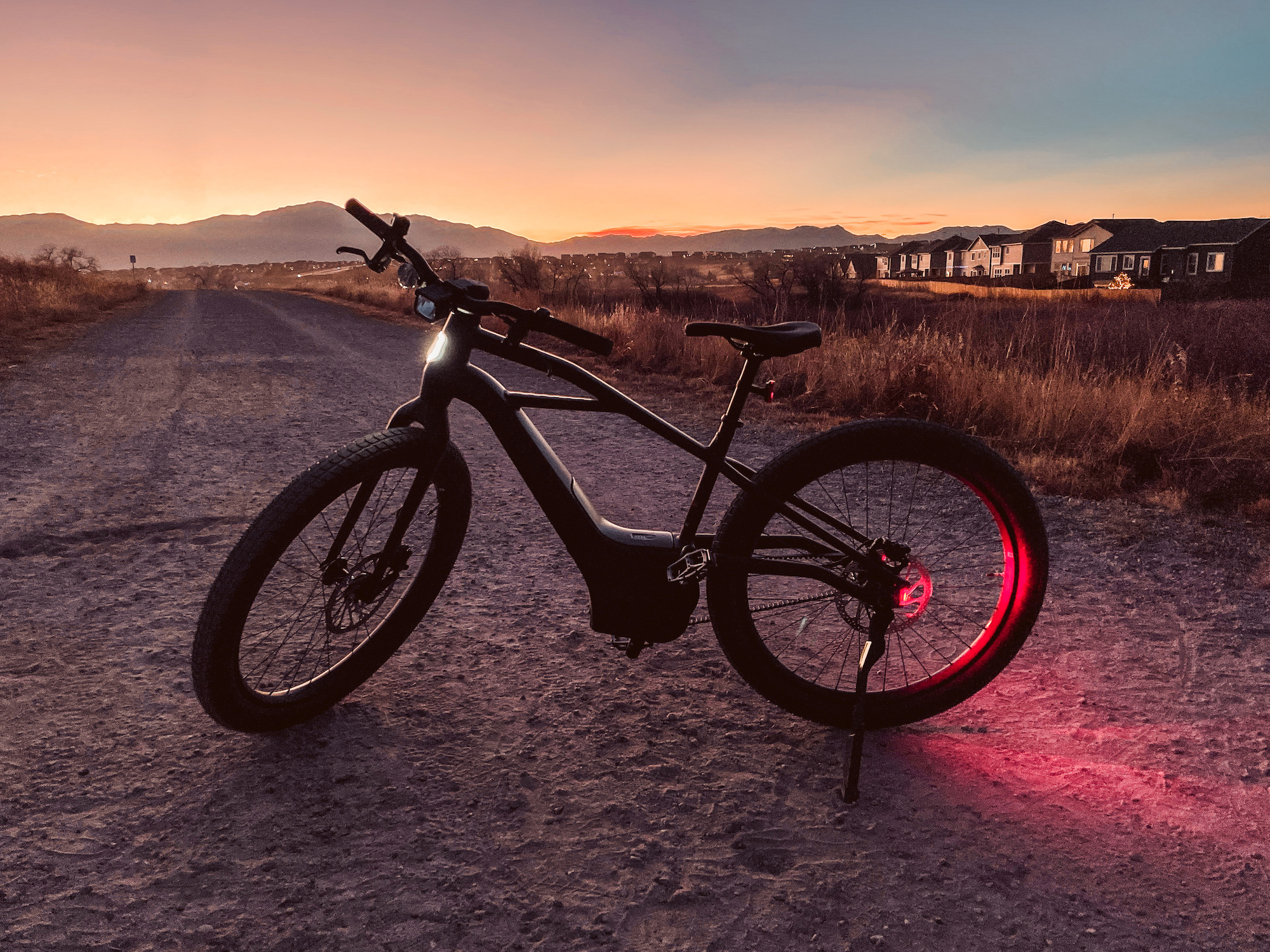 Should You Buy the Serial 1 MOSH/CTY?
If you're even considering purchasing an e-bike, chances are you've already come to terms with the price tag you've seen on these types of bikes. They are certainly a big investment, as I mentioned, so one of the biggest questions people ask is "is it worth it?". This question can only be answered based on how much you intend to use it. If you're looking for something that can often replace driving your car and you plan to ride it multiple times a week, then the answer is yes! But if you're the type of biker who only goes for a ride every so often and your bike hangs in your garage for most of the year, you may consider otherwise.
RVers are often goers and doers and I would highly recommend the Serial 1 if you plan to take your bike on the road with you and ride it nearly every day around the RV park and beyond. Perhaps you chase warm weather in your RV and you'd like to use biking as a form of both exercise and transportation. Or maybe the Serial 1 would be perfect for your commute to your office when you're not RVing and then a great bike to take with you on your camping trips as well. If you can justify the high cost with how much you plan to use it, it could potentially even save you money in fuel costs.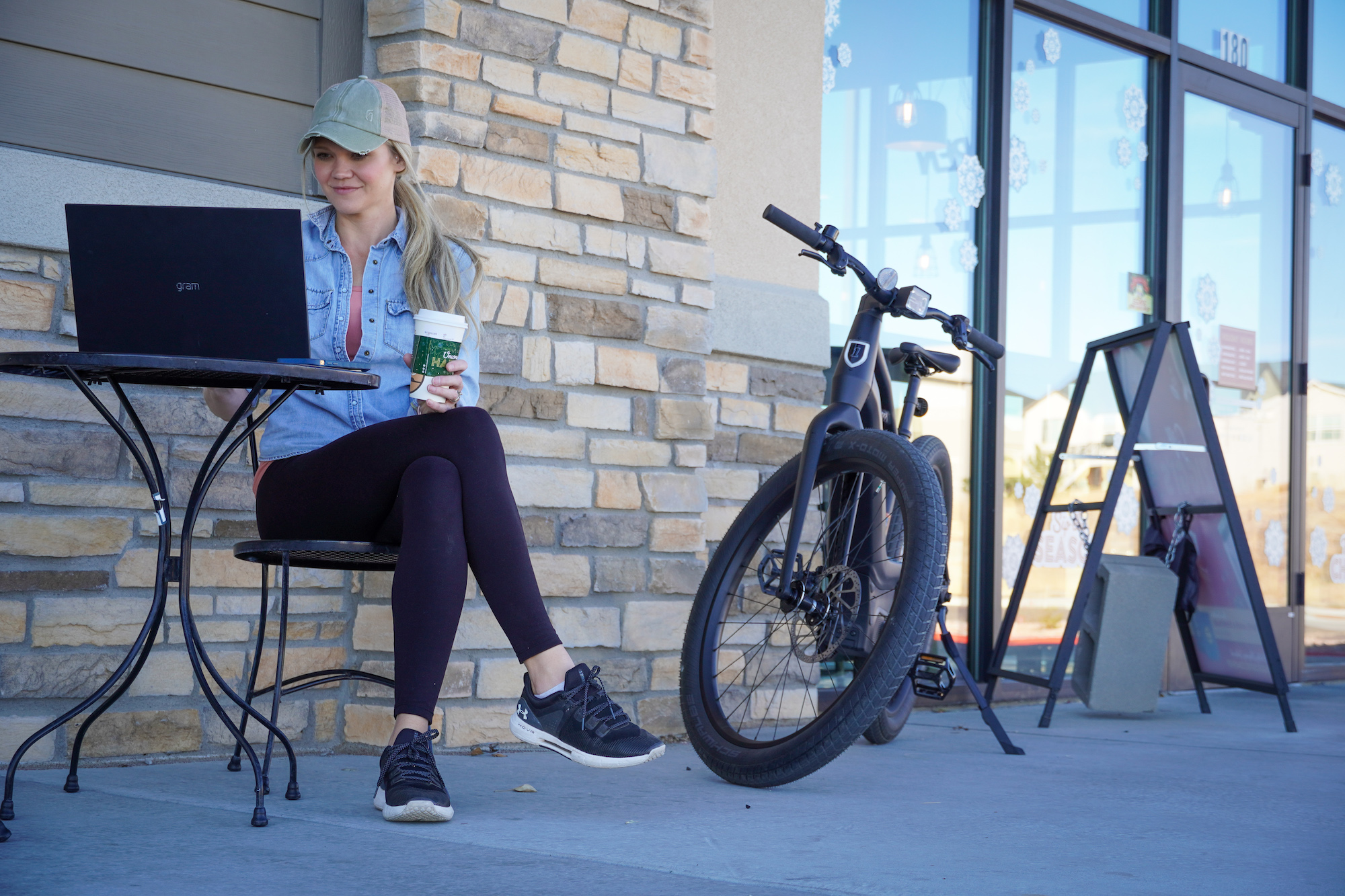 Specifications and Details
The Serial 1 MOSH/CTY has the following specs and details:
Motor: Lightweight, mid-mount Brose S MAG motor assists at up to 20 mph and produces 90Nm/66 ft. lb. torque
Battery: 529Wh lithium-ion battery
Range: Up to 105 miles depending on mode and terrain
Drivetrain: Single-speed freewheel hub | Gates Carbon Drive belt
Brakes: Front and rear hydraulic disc brakes utilize two-piston calipers and 203 x 1.8mm brake rotors
Tires: Schwalbe Super Moto-X 27.5 x 2.8-inch
Weight: 48.3.5 lbs/21.9 kg (Size Large)
Weight Limit: 280 lbs (128 kg)
There is a lot that goes into the process of buying the right e-bike for you. Keep in mind the various specs and features that are most important to you and your needs. For me, the Serial 1 MOSH/CTY is a great fit and meets everything I was looking for in an e-bike. I hope my honest review helps you determine if it's a good fit for you as well.
Shop for the Serial 1 MOSH/CTY at Camping World.