Harvest Hosts Membership Program is for RVers Looking to Stay Somewhere Other Than the Typical RV Park
Stay somewhere unique and interesting!
RV travel isn't always about visiting remote places or RV parks. It's quite often about the stops and experiences along the way; that's what we end up remembering most fondly. Enter, Harvest Hosts. The membership-based network opens up the opportunity for RVers to overnight at nearly 3,000 unique locations across the continent. 
Some of the options inside of the Harvest Hosts network include an aviation museum, a wildlife rescue facility, a moonshine distillery, various breweries, alpaca farms, an alligator ranch, other various farms, and so much more. The locations for members are spread all across the lower 48 US states and Alaska, Canada, and Baja California. The list continues to expand, too, providing even more unique opportunities. There are nearly 3,000 options and something for everyone. Most Harvest Hosts locations are family-friendly, offering wide-open spaces for children and pets to roam.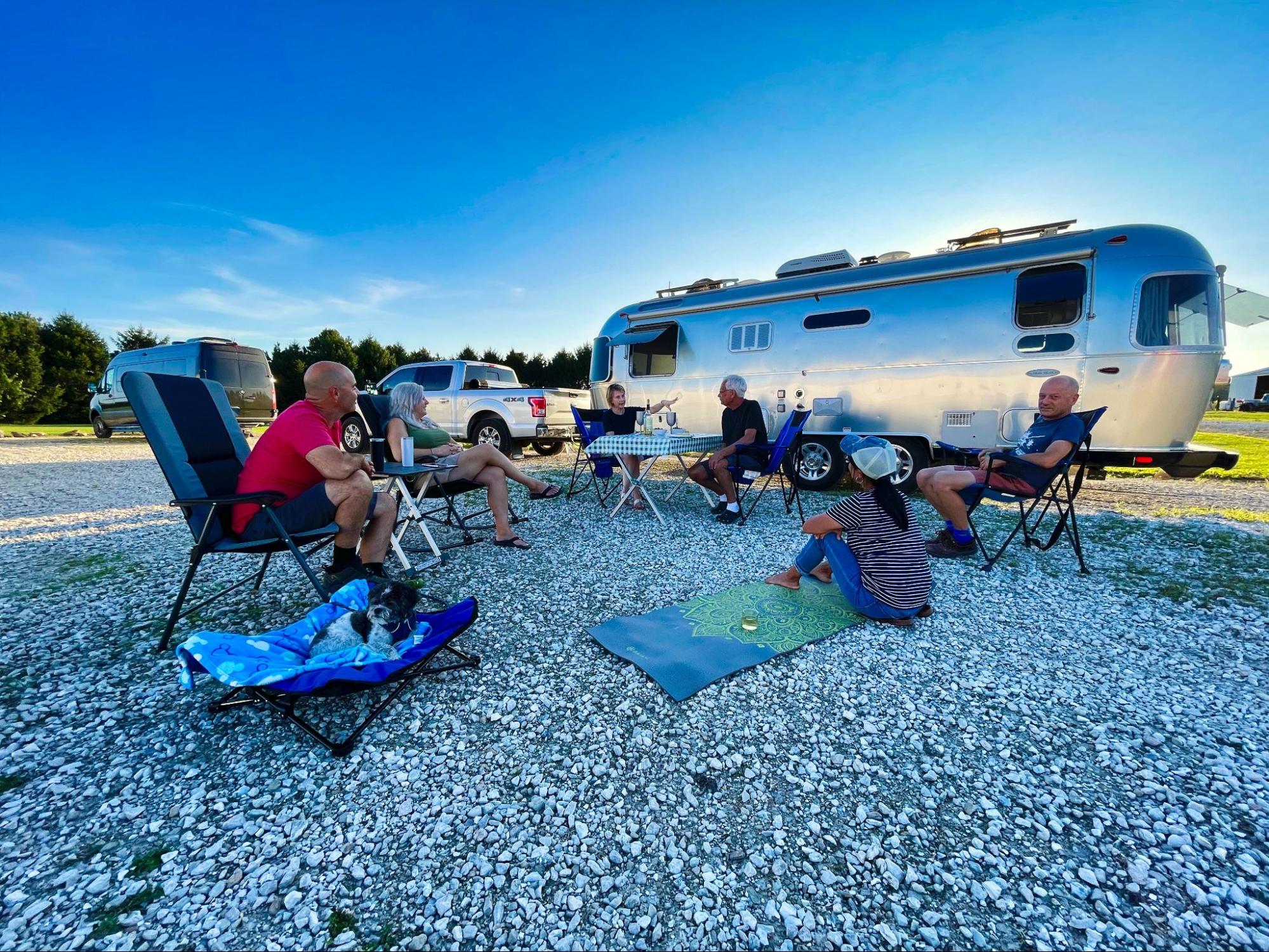 The best part about Harvest Hosts is the cost of their three membership plans. It's $99 a year for the Classic plan, and you can get +Golf upgrade package that includes golf course access to over 300 courses, letting you make the most of your membership. That enhanced membership is just $139 a year. This upgrade further expands the network of overnight locations allowing members to spend the night at a golf course. As you can expect, 8 am tee-offs are no problem. Members seem very happy with the service, too. 
Harvest Hosts allows its members access to its extensive database of unique overnights with no camping fees. As a member, Harvest Hosts does ask that you support the local business that hosts your experience. While at a winery, sample the flavors. And when you're at a farm, stock up on produce. It's a great model that allows RVers access to great products and experiences but one that also promotes supporting small businesses on the road less traveled. Through the pandemic, Harvest Hosts members were a major lifeline for Host locations within the network, spending millions of dollars and keeping doors open. There is no cost to be listed as a Host location, so the local businesses get to keep every penny spent by members purchasing their products.  
"Harvest Hosts is a great resource for RVers, especially full-timers like myself.  And as most parks charge $40 and up, a membership quickly pays for itself," said Michael M., a Harvest Hosts member. 
And, it's not just a money-saver. Harvest Hosts also offers the opportunity to have unique experiences. "We spent last year traveling full time in our RV, and some of the best memories were from Harvest Hosts stays. We even got to help a vineyard with harvest – amazing!" said member Jason Keeton.
Recently, Harvest Hosts announced a third membership plan with an additional 2800+ locations for its members with the complete integration of Boondockers Welcome, which is a community-driven camping solution. This membership can be purchased separately for $50 or members on the other two tiers can upgrade for a discounted bundle price. Members with all three plans can now access over 5,600 locations in North America! 
Boondockers Welcome is similar to Harvest Hosts in that RVers are setting out on the roads less traveled but differ in the experience. Boondockers Welcome invites RVers onto the private property of community members who allow RVers overnight parking for 1-5 nights. These accommodations range from gravel driveways to full-hookup covered patios. It's a unique concept that brings together people of common interests and creates a tight-knit community that can't be found anywhere else.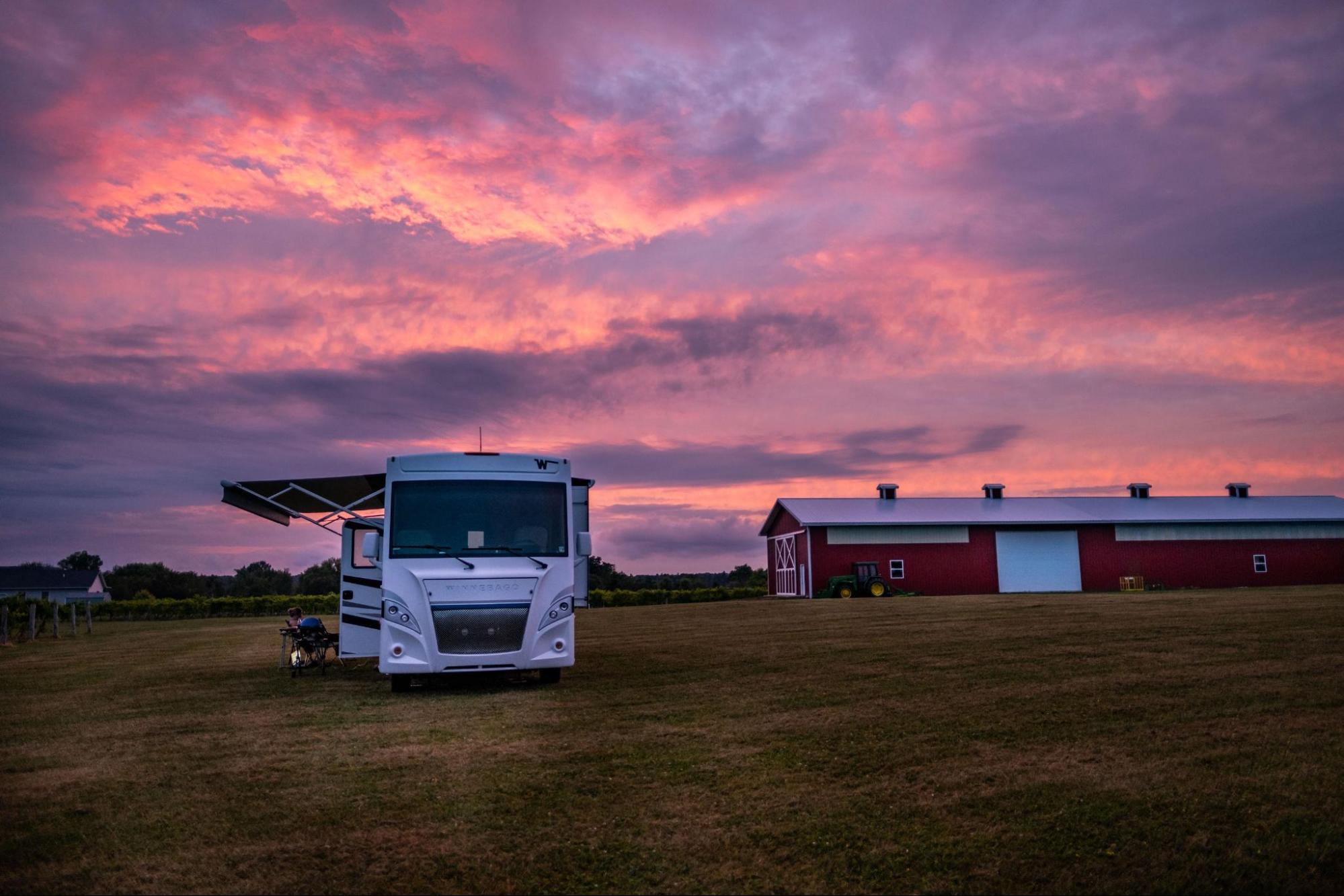 With the massive explosion of RVing in the last couple of years, it can be hard to find a suitable campsite for your RV that's close to the activities and places you actually want to visit. Harvest Hosts provides a unique opportunity for RVers to have unforgettable memories while on the road instead of a boring parking lot.
Even if you prefer the traditional RV park experience, Harvest Hosts could be a good supplement, enabling you to find fantastic places to stop between longer RV park or RV resort stays. It's another tool for campers across the country to use while they travel. To learn more about this membership, check out the Harvest Hosts website.