10 Iconic Women of the Outdoors
Ladies Who Lead Into the Great Unknown
Throughout history, the rugged backcountry wilderness has too often been depicted as man's territory. Tales of brave adventurers and fearless pioneers envisage burly men fighting off bears or fishing to stay alive during harsh winters.
Of course, that's not the whole story. Men weren't the only ones exploring uncharted parts of the world and braving severe environments. After all, there's a reason we refer to strong, fierce, and powerful natural forces as "Mother Nature."
The outdoors have, and always will be, for everyone. A great number of women have firmly planted their boots across wild parts of North America, leaving in their footsteps a legacy of leadership and stewardship in the great outdoors.
Let's look at ten iconic women who have shaped the state of nature conservancy today with their bold pioneering spirits.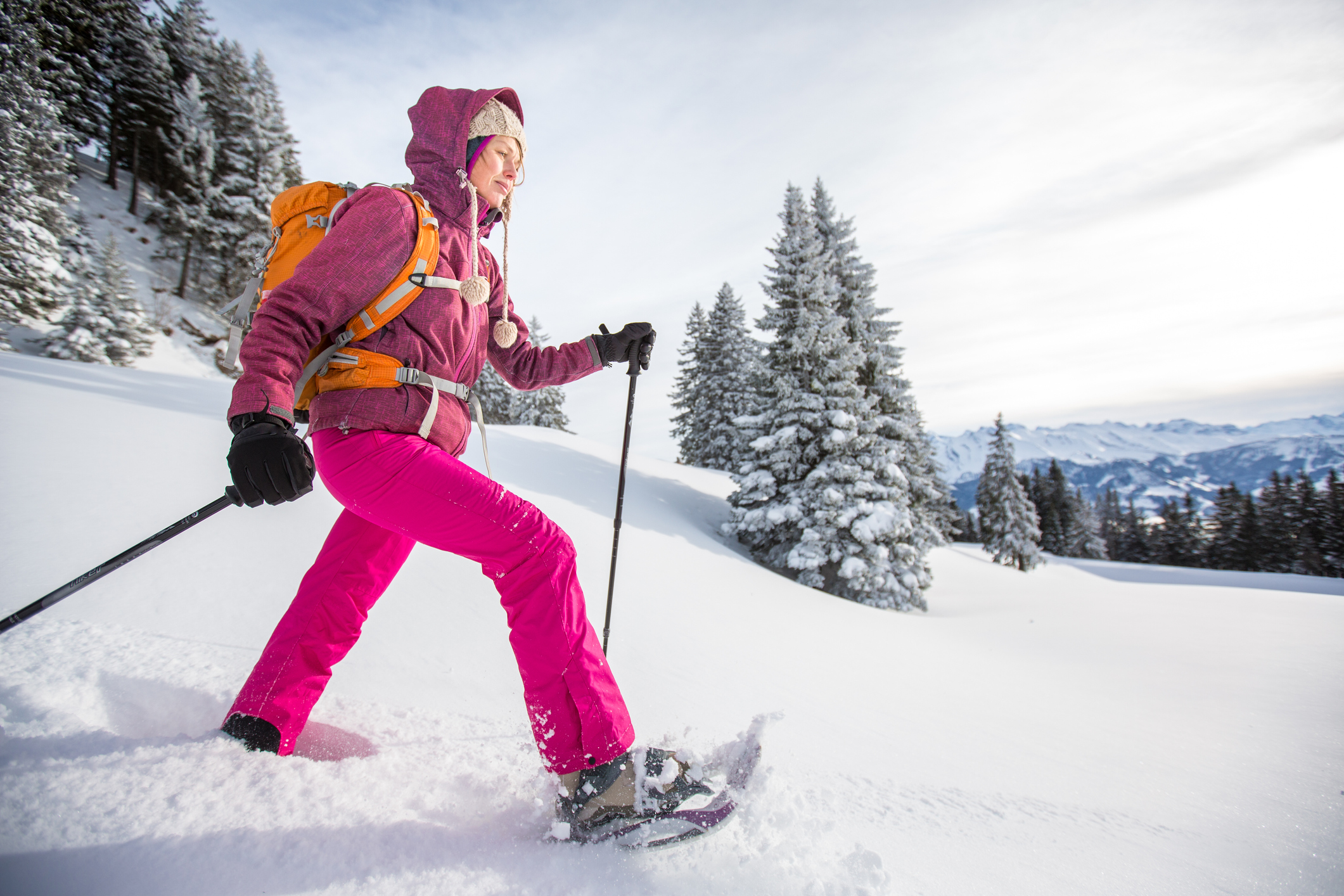 Emma Rowena Gatewood
Emma Gatewood, more colloquially referred to as "Grandma Gatewood," was 67 by the time she left her mark on the hiking world in 1955. Don't let the name fool you. This domestic violence survivor, mother to 11 and grandmother to 23 was the first woman to hike the entire Appalachian Trail—all 2,189 miles of it—solo.
She didn't stop there. Next, she became the first person (male or female) to thru-hike the entire AT twice. She even hiked it a third time, in sections, becoming the only person to have hiked the full trail three times.
View this post on Instagram
Hallie M. Daggett
While women are better represented in the National Forestry Service (NFS) today, that wasn't always the case. Like when Hallie Daggett became the first woman employed by the NFS in 1913. She served as a lookout in Klamath National Forest in California. The Eddy Gulch Lookout Station where she served (alone, for 15 summers) required a strenuous three-hour hike to access. Daggett was no stranger to the woods, having learned to hunt, fish, trap, and shoot from a young age. Nearly 100 years after Daggett served, the first female chief of the Forest Service, Abigail Kimbell, was appointed in 2007.
View this post on Instagram
Herma Albertson Baggley
While the National Park Service is often associated with rugged types like Teddy Roosevelt, Herma Baggley helped break down that stigma. A botanist by education (with a Master's Degree from the University of Idaho), Baggley was the first female naturalist to work for the Park Service inside Yellowstone National Park. She began as a seasonal worker, but was eventually hired as a full-time ranger. Eventually, the Park Service would have its first woman director, Fran Mainella in 2001.
View this post on Instagram
Mollie H. Beattie
There are a lot of "firsts" on this list, and Mollie Beattie is one of them as the first female direction of the U.S. Fish and Wildlife Service. Though she wasn't able to serve long (1993 – 1996) the impact she had in that position and over her short life is paramount. For example, she helped oversee the reintroduction of the Grey Wolf into the Rocky Mountains and established 15 new wildlife refuges.
View this post on Instagram
Clare Marie Hodges
While Herma Baggley was the first female naturalist in the Parks Service, Clare Marie Hodges became its first female ranger—also within Yosemite National Park. Originally a schoolteacher, she was hired near the end of World War I. As part of her duty, she often rode overnight to deliver gate receipts to headquarters. And while on mounted patrol, she rarely carried a weapon and, of course, always rode in a split skirt. She was the only fully commissioned female park ranger for nearly 30 years.
View this post on Instagram
Jennifer Pharr Davis
While Grandma Gatewood may have blazed a trail, Jennfier Pharr Davis followed in her footsteps, but faster. No stranger to long-distance hiking, Davis tackled the Appalachian Trail and set the record for fastest through-hike, covering all 2,189 miles in just 57 days and eight hours. That was the fastest time for both man or woman at the time. (It's since been broken by another woman, Heather 'Anish' Anderson, by three days and one hour.) Davis has also tackled the Pacific Crest Trail, Vermont's Long Trail (where she set another record), and summited Mt. Kilimanjaro.
View this post on Instagram
Isabella Bird
As one of the first women to make a living as a writer and photographer, Isabella Bird lived a life that would make Phileas Fogg jealous. She traveled extensively to places including India, Japan, Tibet, Turkey, China, Vietnam, Korea, and parts of Asia and northern Africa. As an Englishwoman, she became particularly enamored with the American west, ardently exploring the Rocky Mountains and Estes Park. You can learn more about her (and the early times of those two parks) by reading her books, The Englishwoman in America and A Lady's Life in the Rocky Mountains.
View this post on Instagram
Terry Tempest Williams
It's all in a name with a moniker like "Tempest." Terry Williams is a contemporary writer, and her works usually focus on social and environmental justice. Specifically, she writes about the American west and Utah. She's authored eight books about the natural world, plus several more collections of essays. More than that, she's committed her life to preserving and protecting the beauty of the desert from oil, gas, and other political brokers.
View this post on Instagram
Arlene Blum
Female mountaineers aren't a rarity by any stretch, but Arlene Blum helped set this standard. She's perhaps best known for leading the first American ascent of Annapurna in Nepal—which also happened to be a completely female climbing party. She was also part of the first all-women's team to summit Denali in Alaska, and attempted Everest in 1971 (though didn't reach the summit).
Aside from her climbing prowess, she's also an environmental health scientist, holding a Ph.D. in Biophysical Chemistry from University of California-Berkley. Some of her research has helped remove cancer-causing chemicals from children's flame-retardant pajamas.
View this post on Instagram
Anne LaBastille
Anne LaBastille was a wildlife ecologist by education, holding a Ph.D. from Cornell. She helped trailblaze a path for women in the outdoors through her books and other writing. She contributed to Sierra Club and National Geographic, but her most well-known works may be the Woodswoman series. These four memoirs, where she bought land, built a log cabin, and lived in it without electricity or running water, were inspired by Henry David Thoreau.
View this post on Instagram