What to Do If You Find a Stray Dog While RVing
How To Identify, Care For, and Reconnect a Lost Dog With Its Owner
RVing is popular for many reasons, but one of the top reasons is that that it's something that the whole family can enjoy, including pets! Roughly 67 percent of American households have at least one pet. These numbers carry over to RVers too because, with an RV, you aren't limited by hotel pet rules and can take your furry friend wherever you're going.
Sadly, dogs sometimes run off, especially when they aren't at home in their familiar environment. You don't have to own a pet to know how stressful and upsetting having a pet run away can be, especially if you lose your pet while away from home in an unfamiliar place.
Take these steps to handle a stray dog with caution and care.
Step One: Approach Carefully
Dogs usually run away because something startled or scared them, usually fireworks or loud noises. When this happens, they tend to go into survival mode. They'll behave more similarly to a wild animal and may be reluctant to approach any human. If you see a domesticated dog with a collar, approach carefully. If you have treats on hand, use them to tempt the dog to approach you. Speak softly and use affirming words. If you aren't able to get ahold of the dog, alert the campground you're staying at or officials at the park you're visiting to the dog's approximate location.
Step Two: Check For Identification
Most dogs today have identification by way of a collar and tag. Hopefully this stray dog will have a tag with a phone number. You can call it up and speak directly to the owner. Make sure they can identify the dog. Don't give away information. Say you found a stray dog and believe it might be theirs. Ask them if they can describe it. If there isn't a phone number for the owner, there should be one for the veterinarian who administered that dog's rabies shots. You can call that number and speak with the vet, and from there determine who the owner is and how best to get in touch.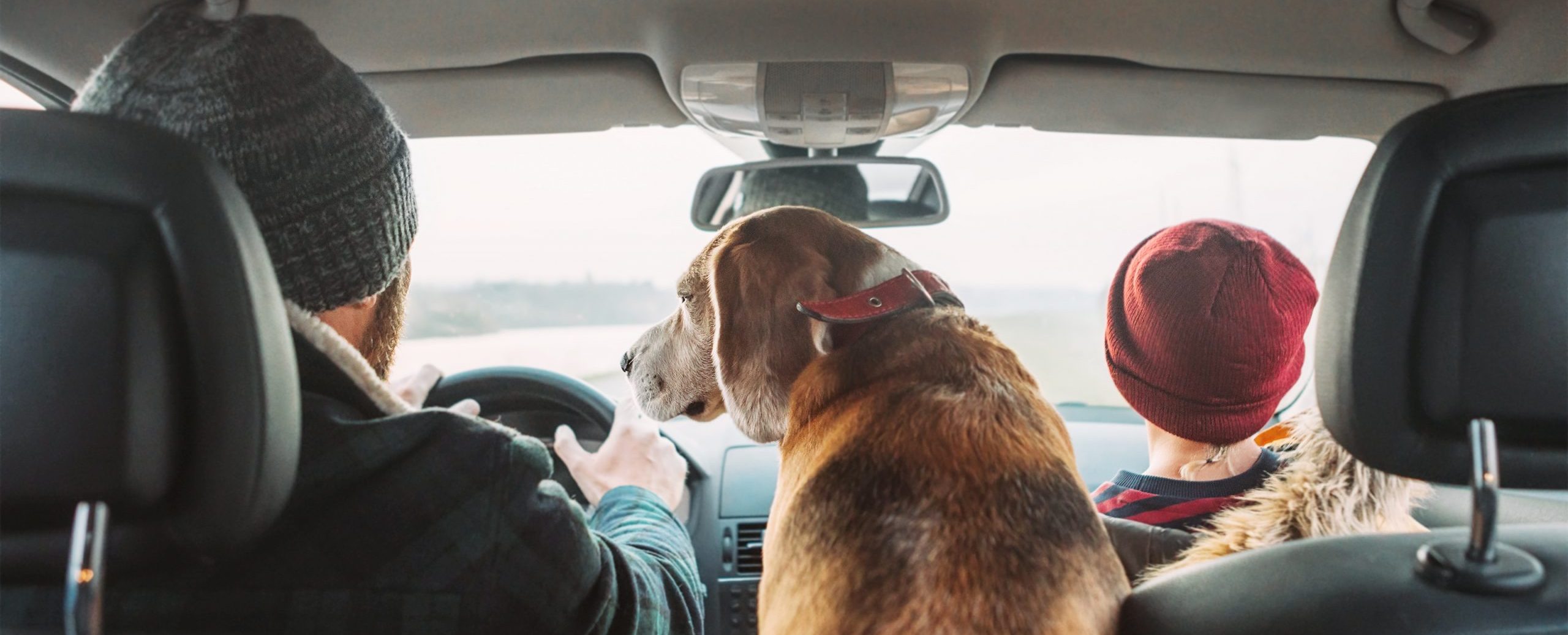 Step Three: Call Local Organizations, Report a Lost Dog
In some instances, you might find a dog without a collar or leash. Maybe they came off as they escaped or maybe its owner took them off while giving the dog a bath. For whatever reason, it's not out of the realm of reason to find a stray dog without identification. In these instances, you'll want to call up local animal shelters and veterinary clinics. You can even call the non-emergency police number to report a missing dog. Ask if anyone has contacted them about a missing dog. Provide an accurate description of the dog and hopefully, they'll have heard from the owner, or will shortly. Connecting owner with pet all depends on how quickly you came upon the stray dog after it left its owner and home.
Step Four: Check for Posters, Flyers, and Online Boards for Lost Dogs
If you have dogs of your own, you might be able to put a leash on the stray and walk around your campground with it. Look out for flyers alerting of a lost dog and see if any match up. You can also scroll around on social media. Sometimes owners will pay for paid ads online to alert local campers and park visitors to their lost dog. If you belong to any RV Facebook groups, check those too. PetFBI is a free online database that facilitates and hosts information for lost and found dogs. You can check there to see if the dog you've found is listed, or list the dog as found yourself. You might even consider posting one yourself, but in this instance be prepared to filter calls. It's hard to believe, but someone could be calling about the dog who isn't the rightful owner. Don't give too many details away. Just say you found a lost dog and give the approximate location. If someone calls about it, ask them to describe the dog. A worried owner will go into precise detail, so you'll know for sure whether you have the dog right away.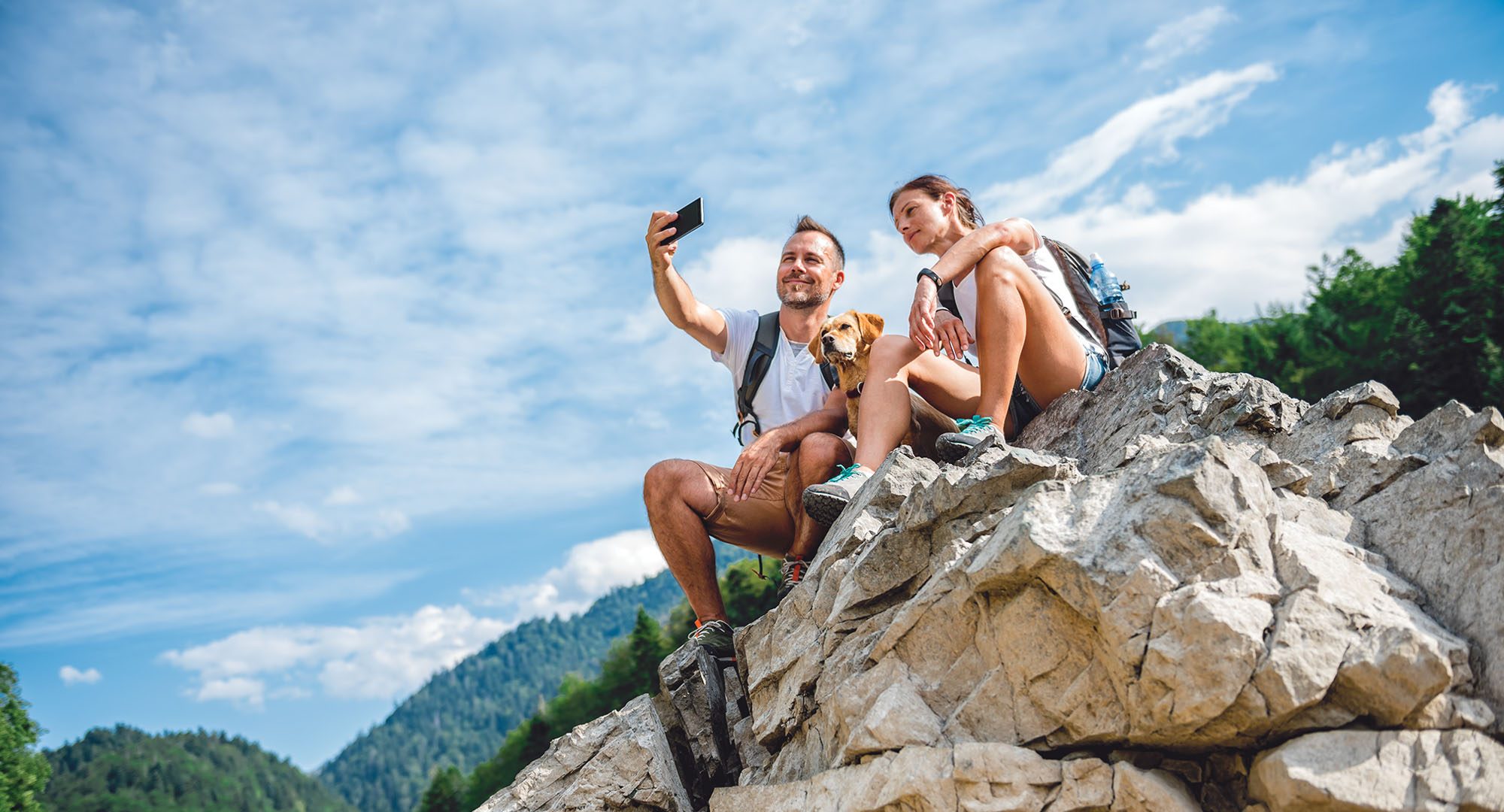 Step Five: Take the Dog to a Nearby Shelter
Finding a stray dog when you're RVing is made more difficult than finding one in your neighborhood because you, and just about everyone else, is always on the go. You're in Colorado one week and in Florida the next. Maybe you've found a stray dog the evening before you're set to head out to your next destination, or with just two days to spare before you pack it up and go back home.
Maybe also, you've run into a dead end. Nothing has turned up from your calls and inquiries. In these instances, you might want to consider dropping the dog off at a shelter. Just be cautious and informed when doing this because many shelters have a small window of time in which they allow for an owner to claim a dog before its put up for adoption. This can vary from two weeks to as little as 48 hours. Also worth noting, most shelters are no-kill nowadays, but always, always check to make sure. You don't want to assume when it comes to something like that.
Depending on your situation you might also consider taking on the dog as your own. Put a lot of thought into this before you jump into a decision. You don't want to get too attached to the dog or have your kids get too attached, only for the owner to get in touch with you about their dog. Decide what you'd like to do before you head out. If you decide to take the dog with you, understand that you might be putting the responsibility on yourself to return the dog to its owner no matter where that owner is. After all, that is the right thing to do and could mean a lengthy drive to a far corner of the country to return the pup to its family.
Knowing what to do if you find a stray dog while RVing is the first and most important step when it comes to reuniting a dog with its family. Be calm, be patient, be understanding, and be a good samaritan, because when it comes to RVing, we're all each other's neighbors on the open road.
You might also enjoy reading:
The Best Harnesses for Hiking With Your Dog
The Best Leashes for Hiking With Your Dog
How Far Should You Hike With Your Dog?