What to Get Your RVing Mom for Mother's Day This Year
The Best Gear, Décor, and RV Accessories for Mom
I could go on and on about how moms are the greatest, how they manage to handle everything that gets thrown at them while juggling all the kids' day-to-day practices and responsibilities, and how they deserve everything they could possibly want for Mother's Day this year.
RV moms are particularly special. Not only do they help identify locations, but they set up camp like home no matter where you are, and always find plenty of fun things to do. So, this Mother's Day treat her to something special with an RV and camping gift sure to put a smile on her face.
RV Mom Mother's Day Gift Guide
Your mom may have her own preferences for gifts, but this list of gear, décor, and RV and camping accessories should help you find something to get mom when you don't know what else to get. While the below items are on the material side of things, don't rule out getting mom an awesome type of experience.
Especially if you're traveling and visiting new places, it's a perfect opportunity to treat mom to a spa day at a local town or even some kind of retreat that lets her enjoy herself for a few days. If you're really stuck, don't worry. Just check out the list below and you'll find something Mom will enjoy.
Happy Camper Storage Bin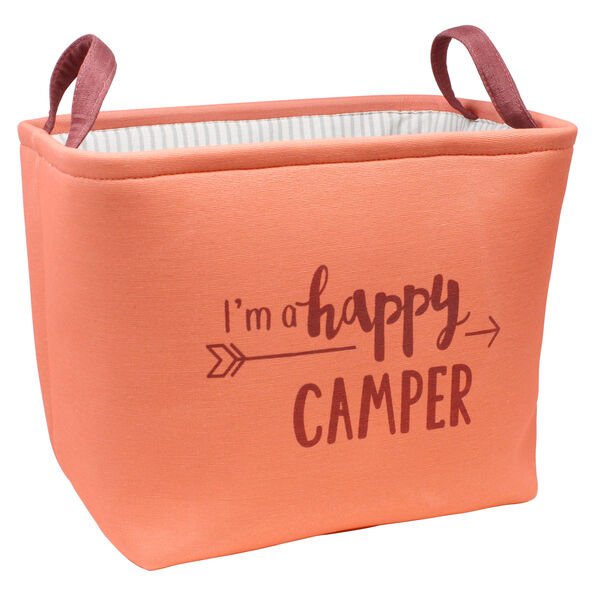 Of course, not every mom is the one to pick up the RV, but storage containers in rigs are always welcome for organization. This coral storage bin is 14″ x 10," and made of sturdy canvas. It says "Happy Camper" on the front of it, which is apt, because mom will be if you help her use it and put your stuff away.
Blue Ridge Camping Hammock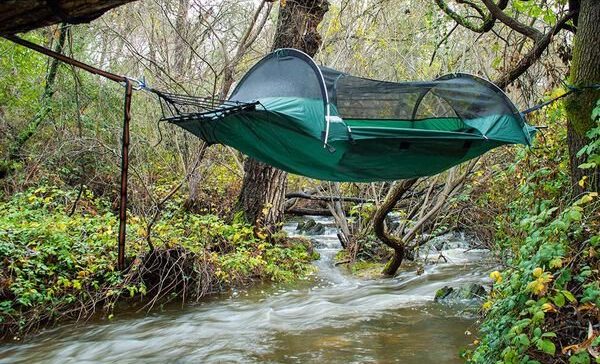 You know what Mom really needs? An opportunity to relax. And she can do that anywhere, anytime, in this Blue Ridge Camping Hammock. It's a sturdy, strong hammock and weighs only a little more than four pounds, so it's easy to pack around. Best yet? There's a built-in nylon no-see-um netting and a rain fly. So if Mom really needs to get away from it all, she can head out into the woods and set up camp wherever she wants.
Commuter Cooler Backpack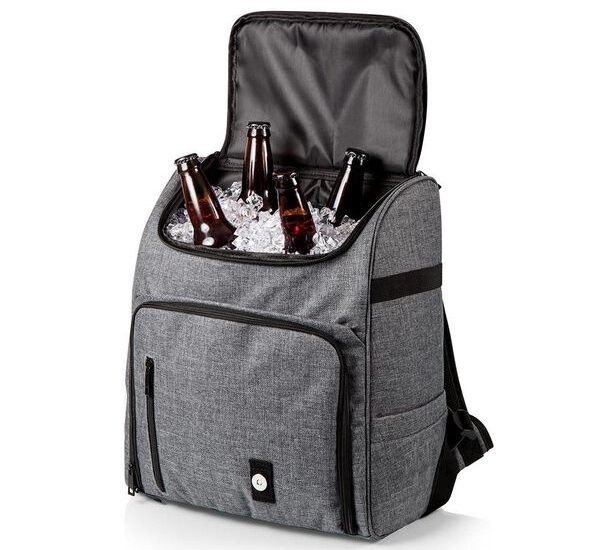 Another great way to keep mom happy is to offer a cool bottle of whatever-the-heck-she-wants. You can do just that, whether you're on a hike or a day at the beach or simply lounging around camp, with this commuter cooler backpack. Throw it on a designated beverage hiker, and this pack will keep all of your drinks nice and cool—or any other snacks you feel like packing along. Remember: Mom doesn't need to wear the gift. It's enough just that she's reaping the rewards of it.
Portable Four-Piece Fire Ring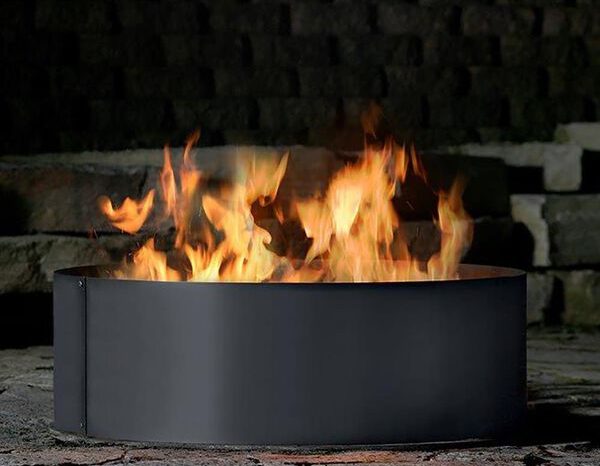 One of the great joys of camping is the campfire. It brings the whole family together, creates a space for quality time, and gets everyone to leave their devices alone for a while—exactly what Mom wants more of. You can have a fire just about anywhere with this portable four-piece fire ring. Made of heavy-duty 12-gauge steel, it fits together seamlessly and offers a safe space to load some logs. (Just remember: never pack in your own firewood.)
Thermacell Portable Mosquito Repeller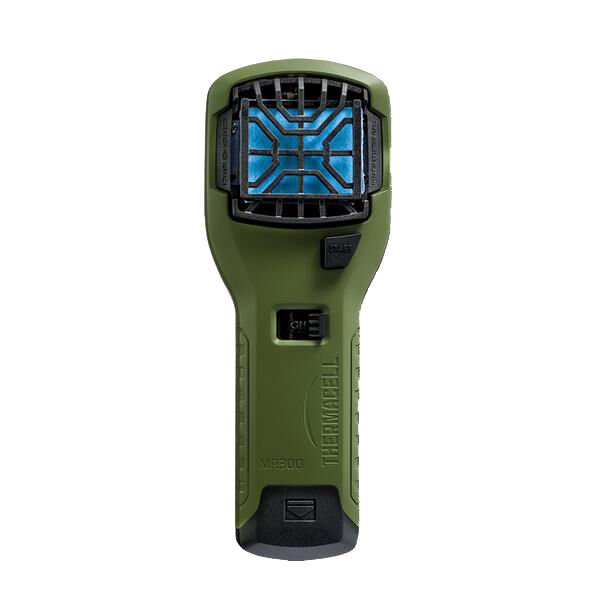 Isn't Mom the sweetest? Of course, she is. The problem is, the mosquitoes think so too. You can help her take back the outdoors with the Thermacell Portable Mosquito Repeller. This DEET-free, no spray repeller works by creating a 15-foot zone of protection with the help of a repellent fuel cartridge. It offers 12 hours of comfort per refill.
Swimline Sunchaser Padded Luxury Lounger
Sometimes, it's as easy as giving mom a place to call her own. And, even in the middle of a busy RV resort pool or a large lake, this lounger can be that place for her. The two pontoons are extra durable and extra buoyant. It also has a strong u-frame to hold things together. Plus, it's easy to assemble, so mom will be out on the water in no time.