What Smoke Detectors Are Good for RVs?
Make sure you're prepared out there on the road for anything.
If you're anything like literally thousands of campers, one of the last things you think about when you're out camping is a house fire. Or, in this case, a camper fire. It's a very real danger, whether you're in a pop-up tent camper or a Class A coach, campers can and do burn down. And when you consider the primary fuel source for cooking inside these kitchens is propane and open burners, you may start to imagine just how easy it is for something to go awry. 
This is not to say that campers aren't perfectly safe. They are, and in fact, most Class A, B, and C coaches include escape windows that pop out easily in case of a fire. 
The thing is if you're not aware that the fire has even started, then those safety hatches don't do much to help. This is where a smoke detector for your RV is invaluable. And given that RVs aren't built the same, there are a few key characteristics that you're looking for in a smoke detector. 
What to Look for in an RV Smoke Detector
What many people don't know about smoke is there are actually two different kinds. There's ionization, and there's photoelectric.
Ionization smoke is from combustion, so a flaming fire. Photoelectric smoke comes from smoldering fires, or fires that take a long time to build up but continue to burn over a long period of time. Each type of smoke requires a different type of sensor to pick it up.
Think of it like this. If you're cooking over an open flame and a rogue paper towel catches fire without you noticing it, an ionization smoke detector will sense it and alert you. On the other hand, if there's an electrical short inside your RV somewhere, it will require a photoelectric smoke detector to pick it up.
Ideally, your smoke detector is a "dual sensor." Otherwise, it's a good idea to have one of each in your RV. 
How Smoke Detectors Work
Both ionization and photoelectric sensors in smoke detectors work in different ways. 
Ionization sensors use two electrically charged plates with a (don't panic) small amount of radioactive material between them. The (very seriously minuscule amount of) radiation ionizes the air, which makes it flow smoothly between the plates. Smoke disrupts the ions, which interrupts the electric current, which triggers the alarm. 
Photoelectric sensors use a light source. It's aimed at a "sensing chamber," away from the sensor. Once smoke enters the sensing chamber, it reflects that light back at the sensor, which triggers it. 
What to Look for in an RV Smoke Detector
There's more to a smoke detector than just an alarm that's loud enough to wake you up from a sound sleep. There are other elements about them that make for a more efficient, more helpful, and potentially more life-saving device. These are a few features to look for in a smoke detector. 
Power Source
The way a smoke detector receives its power is important, especially in an RV. There are two primary power sources: batteries (usually a single 9v battery) or hardwire. Hardwired smoke detectors are sometimes found in homes, and because they're easily placed and secured, battery-operated types are becoming increasingly common. Either is a fine option for your RV, though if your camper doesn't have a ton of wiring then rigging up a hardwired detector may be more trouble than it's worth. 
The bright side of hardwiring is that your detector will be fine as long as your battery is charged, and even if not, they can also run on backup batteries in case the power source is cut off. Battery operated, on the other hand, don't require any complicated wiring and can be placed anywhere—and they're often more affordable. 
Lights
Alarms are a must, but any kind of alert is a good sign when there's a fire. Safety lights inside your detector, especially at night, can help you orient yourself when being awoken by a shocking sound. 
UL Certification
You've probably seen the little UL symbol on a lot of your household items. Do you know what it stands for? It's Underwriters Laboratories, and they're a global safety certification company. To get a stamp of approval from this 125-year-old organization, the smoke detector has to pass extensive and rigorous safety tests. Find the stamp and it means your detector is reliable.  
Smart Technologies
Odds are, you won't always be around your camper. Smoke detectors with smart technologies can send alerts to you via a smartphone app, so you can know that something's up back at camp. 
Good Smoke Detectors for RVs
You don't necessarily need a dual-sensor smoke detector in your RV, but they certainly are nice. There are several models that will work just fine at keeping you and your family safe as you travel around. 
First Alert FG250RV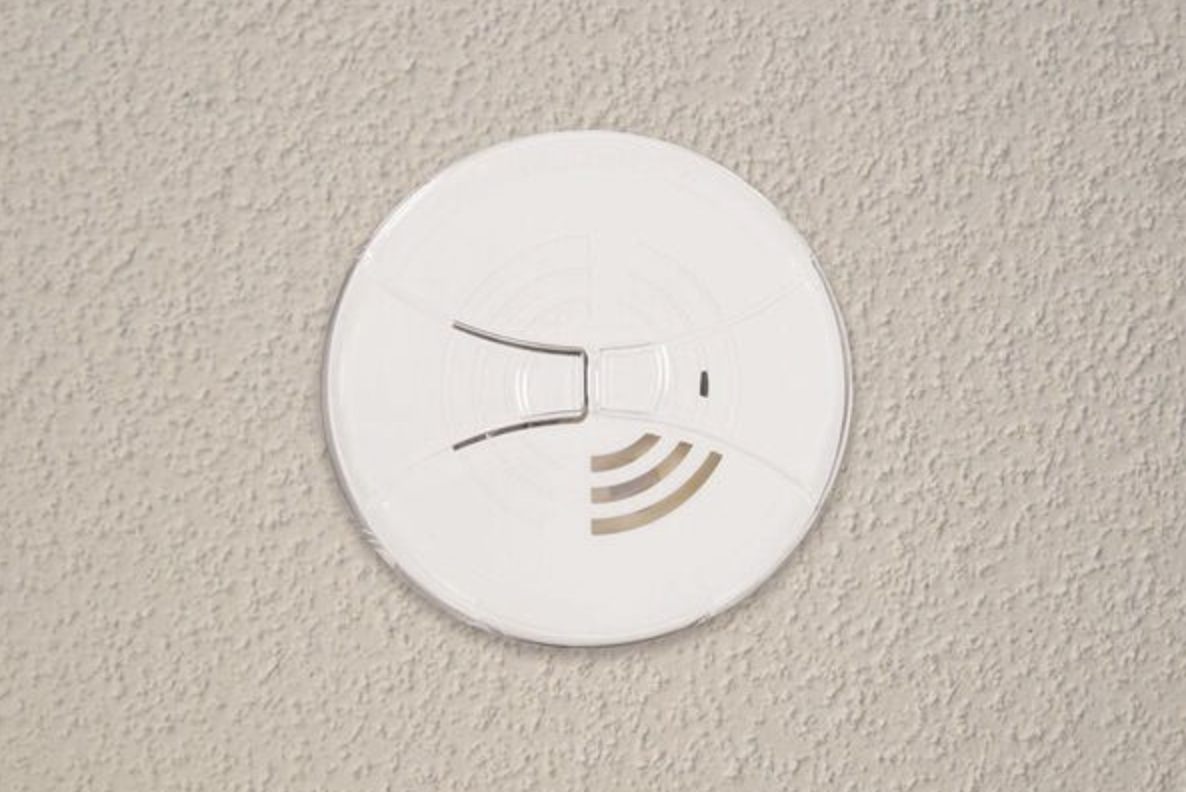 Many RVs come with this very model. In fact, this is billed as a "replacement" for the most common RV smoke detector. It's powered by a 9V battery. It's strictly an ionization detector, but it does use dual ionization sensors—which makes it particularly sensitive to quick-burning flames. It's also certified by the UL and is considered an OEM replacement part. 
BRK Z-Combo G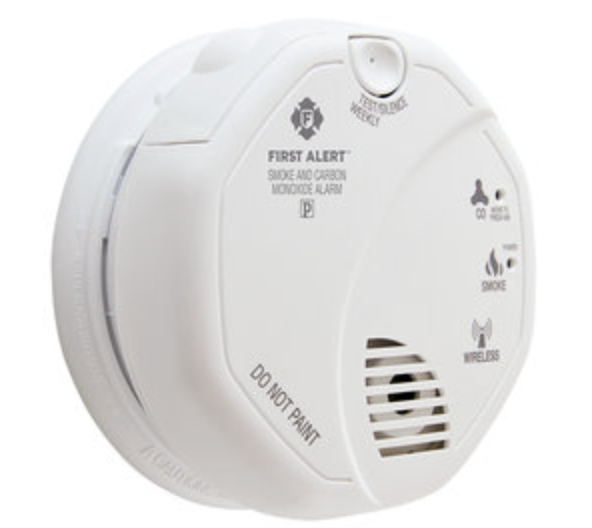 Ideal for pairing with the FG250RV, the Z-Combo G is actually a dual-type of alarm—but not dual smoke sensors. It's a photoelectric smoke detector but also includes a carbon monoxide sensor as well. CO is a serious issue for campers, so it's a good idea to have a detector around. It uses two AA batteries, is compatible with Ring Security Systems and other technology to alert you when you're not at camp, and installs easily. 
Kidde Dual Sensor Pi9010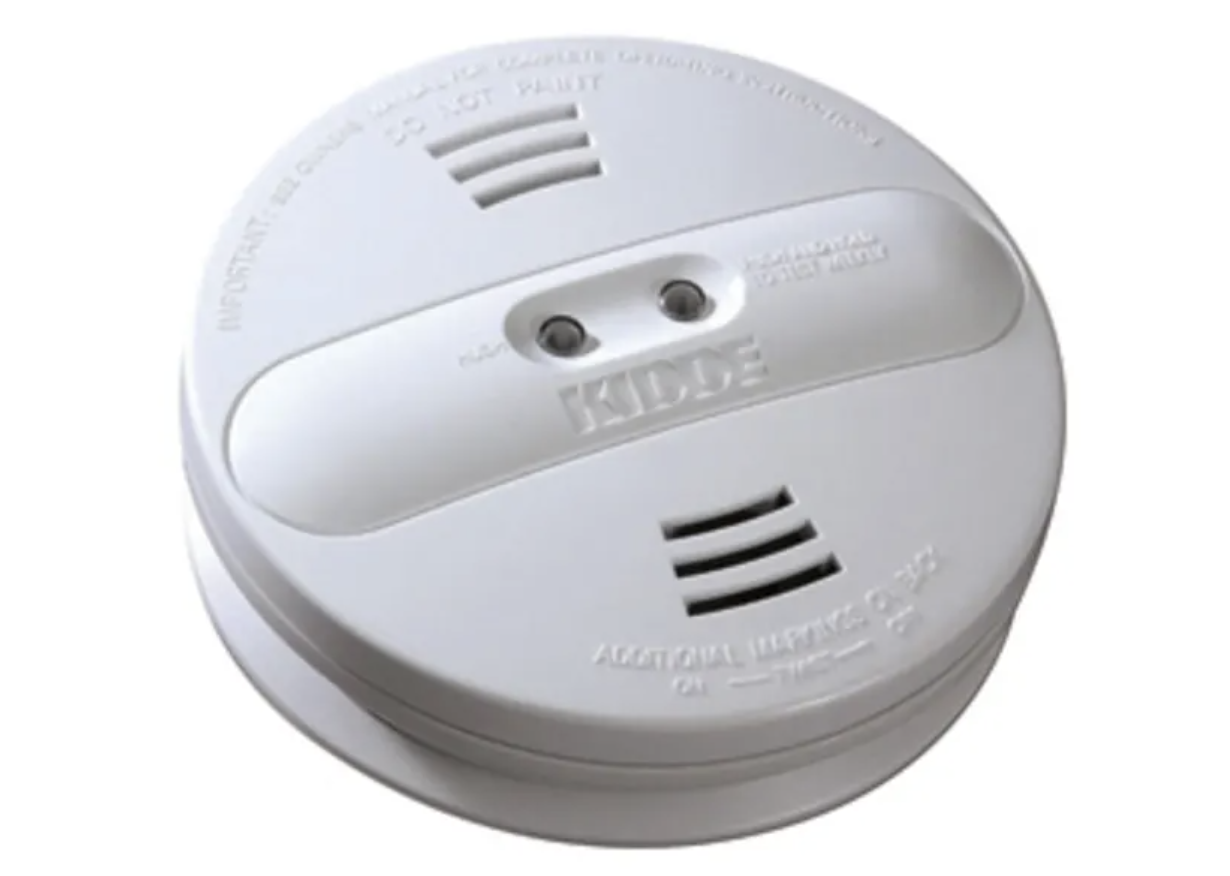 A true dual-sensor smoke detector, this one includes both an ionization detector and a photoelectric detector. It includes a "Hush" feature, which silences the alarm if it's being particularly sensitive (or someone has smoked up the galley of the camper with a hot pan). It operates with a 9V battery and has a flashing red LED light to help indicate that it's working.