Great Gear to Trick Out Your RV Office
All the Items You Should Get to Make the Work Day Work for You
There's been a pretty rise in virtual and remote work environments lately, for pretty obvious reasons. While it took some getting used to, it's safe to say a good number of us have a handle on it. In fact, one of the major perks of this remote work lifestyle is that we can work from anywhere with a reliable internet connection.
Obviously, this is perfect for RVers. And while a lot of full-timers have taken advantage of this lifestyle for a long time, a lot more people are jumping on board and taking their work on the road with them in their RVs.
Why Trick Out Your RV Office?
One of the tricks people have shared in their learnings about remote offices is that a dedicated work space can help you focus and get more accomplished, so setting up space inside your rig is key to getting work done.
We've put together a list of several things that can trick out your RV's office space, and make sure you're productive day to day.
Winegard Connect 2.0 Wi-Fi + 4G LTE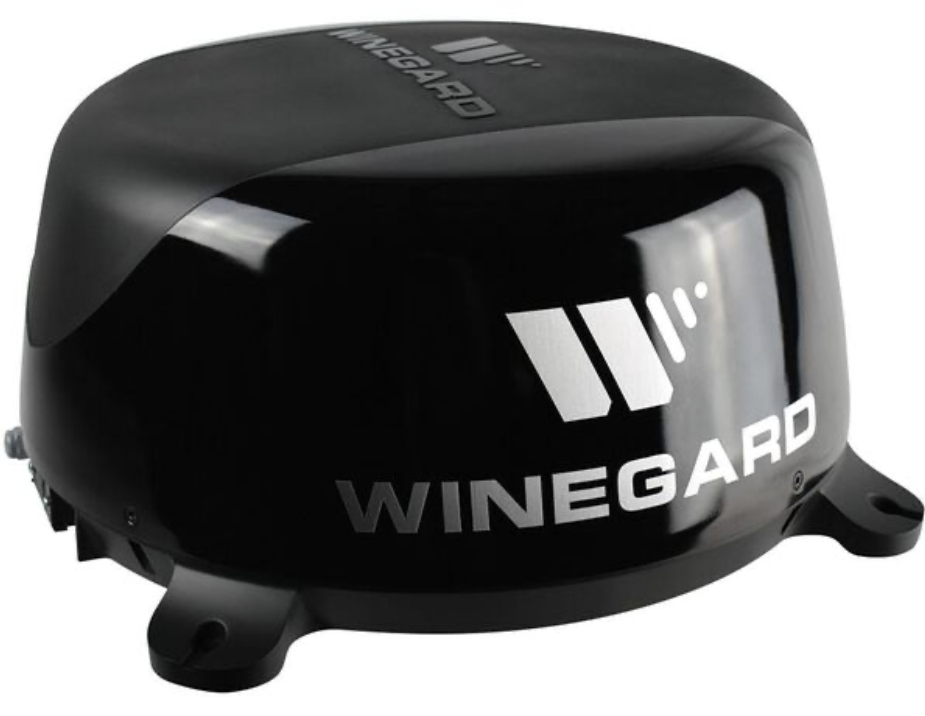 The key to working remotely is staying connected—whether that's connecting to a VPN or just being able to Slack your coworkers with some consistency. Some RVs may come with built-in Wi-Fi solutions, but for those that don't, you can only rely on your phone's hotspot for so long. The Winegard ConnecT 2.0 scans for local Wi-Fi signals, then amplifies them through your rig—because we all know how weak most of those campsites' Wi-Fi signals are. But if that internet signal is nonexistent? That's ok too. You can connect using 4G LTE with a simple payment plan.
Urnback Folding Chair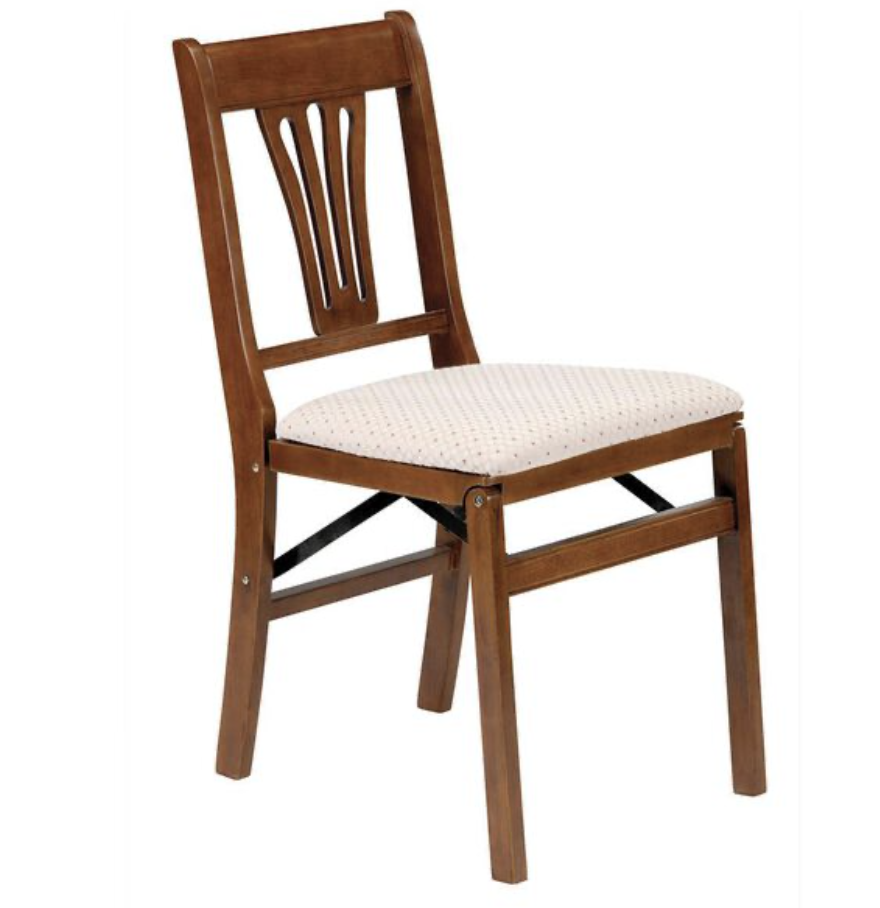 When we started this whole "work remote" thing, a lot of us worked on couches or even in bed. Turns out, that's terrible for our posture and a surefire way to get a terrible crimp in your neck. To help set up a "real" office for yourself get the, the Urnback Folding Chair. The chair gives you plenty of support and helps you keep your posture right. It's perfect for a day's work, because when you're finished, you can fold it up and put it away. Plus, it's decorative and will look nice in your rig.
Road Proof 120 Watt Strip Power Inverter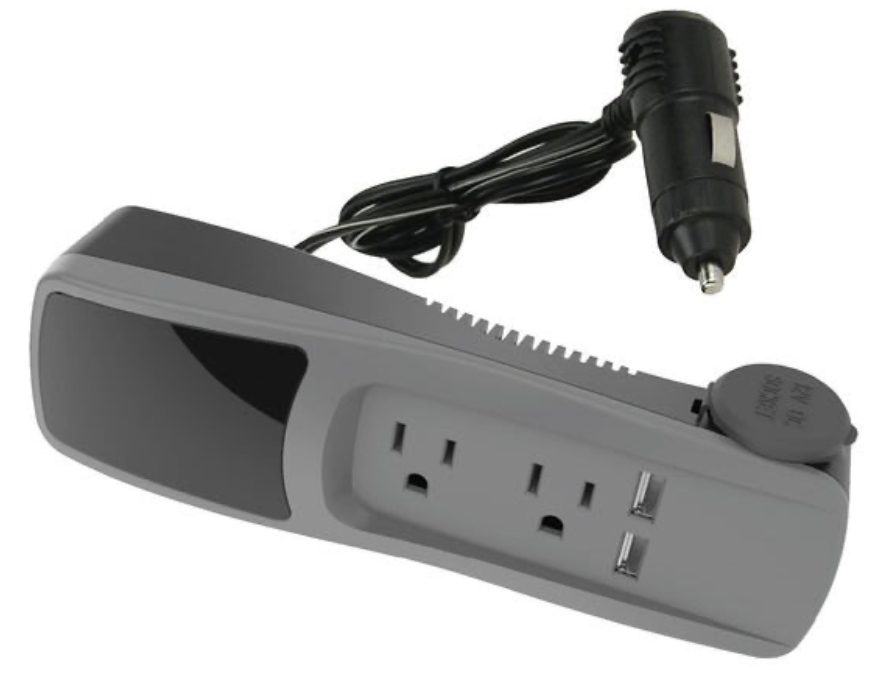 You probably won't always be traveling on weekends or days off. For those, you'll need a way to keep your laptop charged while you work from the passenger seat. The simple Road Proof strip power inverter plugs into a vehicle's auxiliary power outlet and gives you two plugs that will work perfectly to charge your computer. Simple fixes go a long way when you're RVing.
Coleman Aluminum Deck Chair with Swivel Table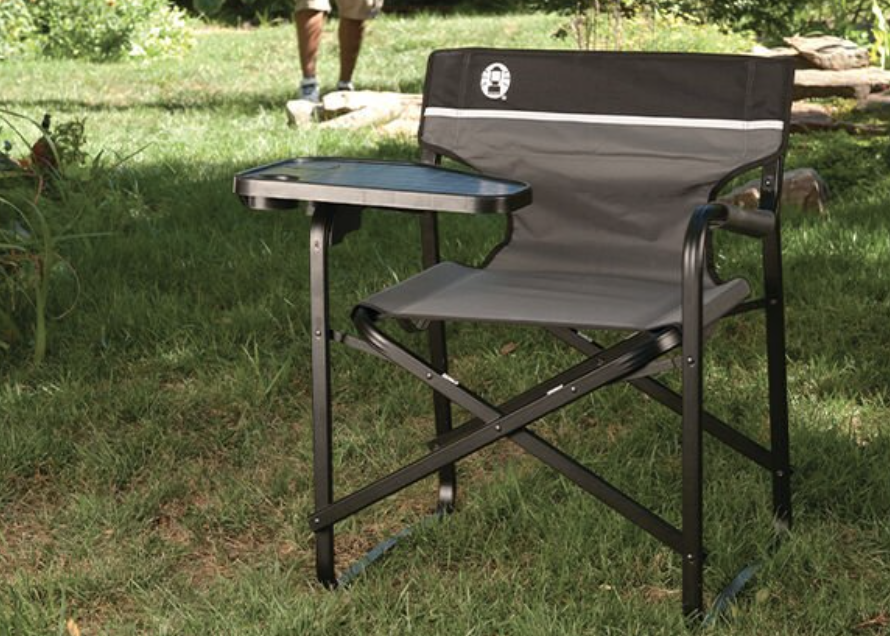 You're not going to stay inside and work when the weather outside is perfect, are you? You can easily post up at a picnic table, though that could get rough on your backside after a while. Another comfortable chair to the rescue, but this Coleman Aluminum Deck Chair comes with a swivel table that's great for holding your computer. It's built from strong aluminum and features an ergonomically angled back rest to keep your body feeling right. It's also cushioned for a little extra comfort during those long Zoom meetings.
Multi-Purpose Foil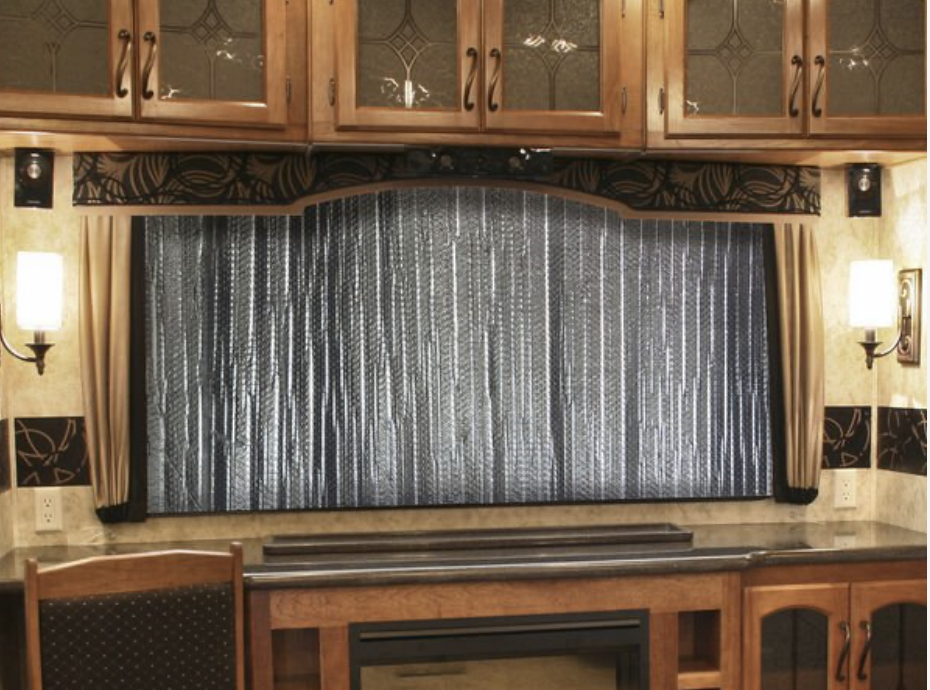 Of course, some of us are distracted by every single bird that flies by, making it almost impossible to get anything done with all of the excitement happening outside of your camper. For you, there's a multi-purpose foil that fits over your window. It's a shame to have to cover up the beauty of nature, but look at it this way: the more efficient you are at getting your work done, the sooner you can get out there and enjoy it. This foil also reflects the sun's rays, so if you're camping somewhere in the heat of summer, it can help keep the interior of your rig cool—which is also better for working conditions.
Canopy Brightz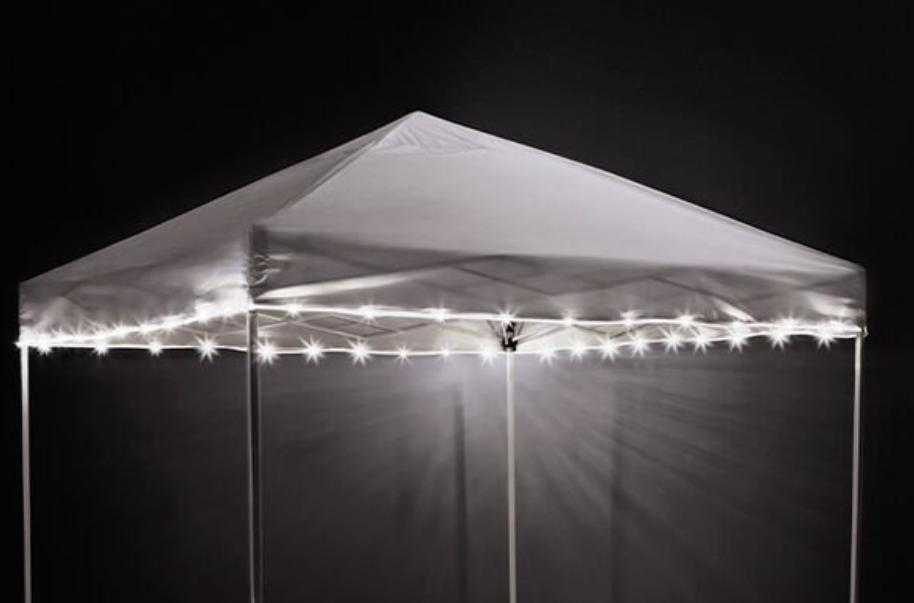 Just because we're working remotely doesn't mean we're immune to early mornings and late nights. And if the weather's nice, why not get out and enjoy it? You can do that and add a little ambience to your work environment with these Canopy Brightz string lights. They come in a 40-foot set, and you can cut them to fit your camper's awning or the awning of the canopy you set up. They're weather resistant and work on AA batteries, so you can even stick it out when the clouds come on.
With all this tech gear, furniture, and accessories, your RV office will be up and running in no time. And, you'll have the best views of anyone in the "office."