Class A Review: Forest River Berkshire
Forty feet used to be the gold standard in luxury motorhome circles, but that number keeps inching closer to the 45-foot mark limited by federal highway regulations. It's not uncommon these days to find a good selection of coaches at maximum allowable length, but for those who still want a reasonable amount of maneuverability and the option to visit RV parks without advertised "big rig" status, 41-42 feet seems to be a comfortable place to be.
To get there, potential owners need to shell out close to $400,000, which typically buys highline appointments, two bathrooms, lots of slides, and a chassis that can handle a great amount of weight and exhibits spirited road manners. Diehard luxury coach fans might sneer somewhat at coaches built by companies that specialize in towables — especially entry-level models — but in the case of the Berkshire XL, prejudging might be a thing of the past.
The Berkshire is built by Forest River, a company that owns a huge share of the towable market, and its value pricing is easily misconstrued as a cheap pathway to a luxury coach. The fully loaded MSRP of $344,803 could encourage potential buyers to look for missing features that allow the lower sticker price, but Forest River's tremendous buying power makes it possible to produce a serious contender in the luxury space with all the required bells and whistles.
Inside
While the décor seemed a little late-retro at first, the darker cabinetry grew on us. The inside had a more traditional feel, combatting any movement toward to the more modernistic look that's been popularized lately. Cabinetry workmanship was indicative of higher-priced coaches and even though the valance styling was a little old-fashioned, it looked nice. Dimmable lighting generously placed throughout the interior complemented the windows to brighten things up. Forest River offers other décor options to suit customer tastes.
Sleeps
The driving quarters can be multi­tasked for additional sleeping by deploying an electric bed lift/mattress that can sleep two smaller people in relative comfort. This is an expensive option ($3,200), so potential owners need to evaluate their needs to host overnight company if the couch and dinette won't suffice. The mechanism is rock-solid, and the platform can be locked out with a key switch.
When the forward sliding door to the bedroom is closed, the area becomes a master suite, which can be kept private from the rest of the coach if guests are invited. The king bed rides in the slideout and has small nightstands on both sides with charging stations.
Cubbyhole compartments in the nightstands are a welcome touch for stashing bedside items. A padded headboard and windows in the sides of the slide are appreciated features. Sleeping on the mattress, which is not fancy, is subjective, but we found it plenty comfortable. Overall, the bedroom environment projects a home-like aura, a theme continued throughout the interior.
An opposing slide houses well-designed cabinetry for storing clothing and related items above and below a shelf that can double as a makeup table (mirror excluded). One of four TVs hangs on the wall on the forward section of the cabinet structure and is easily viewable when lying in bed; all the TVs are Samsung — a departure from using cheap counterparts commonly found in value-priced RVs. Reading lights are also well placed, and a low-profile ceiling fan keeps the air moving. Three air-conditioners can be called into service at the same time and worked without any hiccups in hot, humid weather while hooked up to 50-amp power.
Galley & Storage
Not a lot of space is devoted to the galley, which is across from the refrigerator, pullout pantry and booth dinette, but it works, in part due to the flush-mounted induction cooktop. When the stove is not being used, there's additional room on a solid-surface countertop for food prep, but in reality, unless you are a culinary aficionado, the galley works fine. Double stainless-steel sinks serviced by a high-rise faucet; a large assortment of cabinets below and above the counter; a residential-sized microwave convection oven; and an optional pullout dishwasher give the galley user-friendly status. A mosaic backsplash classes up the kitchen counter.
A booth dinette is standard, and even though the choice of a freestanding table and chairs can be debated all day long, it works well within the 40D's floorplan. It's big enough to seat four adults comfortably without plate clinking, and offers storage below the seat cushions
Living Area
Inside, the 40D floorplan is new for 2019 and is a cookie-cutter arrangement that offers exceptional livability. The dark woods contrast dramatically with the white polished tile flooring and beige ultraleather upholstery; light-colored window shades, offering sun diversion and blackout capabilities also stand out against the darker décor. Valances are nice looking, even though maybe a little conservative when compared to more modern approaches to interior design. Nevertheless, those who appreciate darker woods will enjoy the hominess of the interior from stem to stern.
The inverter powers the stainless-clad, double-door residential refrigerator (drawer freezer below) when traveling. Operational readouts are built into the refrigerator door, and ice and cold water can also be dispensed from the front. A screw-down knob for securing the refrigerator doors while on the road seemed a little funky, but it worked perfectly.
Opposing slideouts in the front living parlor open up the area tremendously and the aforementioned white tile floor adds to the visual spaciousness. Both front slides are fitted with support bars that must be removed before extending. We haven't seen these for a while and would prefer a built-in latching system in lieu of manually positioned bars.
The remainder of the front living area is devoted to plenty of seating and entertainment. On the patio side, a small couch in front of the retractable TV compartment seats two people who can retire snugly at night on the flip-out bed. Across from the 49-inch TV is really wide optional theater seating within perfect eyeshot of the screen. The two seats don't recline all the way, but they are still comfortable enough to lounge in front of the TV; cup-holders and a small storage compartment make it easy to hang out for long periods of time, even though the seat cushions are on the firm side. A JBL soundbar enhances audio.
Owners who enjoy entertaining will like the expansive living area and the abundance of seating. When the cockpit seats are turned toward the rear, the living room easily handles six people, with four more at the dinette. The TV mounted above the dashboard in the cockpit seems superfluous since it can't be viewed from the living room seating positions without neck craning, but it could be worth the expense for two people hanging out on the rear dinette seat. For those who enjoy satellite TV, the company can mount an optional Winegard HD TRAV'LER antenna to the roof.
Bathroom
It's hard to imagine a 40-foot-plus coach without two bathrooms these days, and the accommodations in this department work well. The center-positioned powder room is nicely configured, equipped with a smaller-size porcelain toilet and oval sink with a designer faucet. There's plenty of counterspace, but some owners will have to remove the toilet-paper holder to make room for essential movement on the throne; it's best to let the owner place it after the sale.
It takes a step-up to get into the rear bathroom, which has all the necessary amenities to pamper the occupants. The residential-size vacuum-flush toilet is very close to the adjacent wardrobe and another poorly placed toilet-paper holder amplifies the restriction but, again, this should be an easy fix.
On the other side of the bathroom door opening is a garden shower with glass doors that's plenty roomy for any body size. Shower fixtures are well chosen and the small seat and shelves for the shampoo and soap work well. This might be one place where a plain-Jane approach helps regulate the price, but unless you're a bathroom snob, you'll be satisfied; especially considering the motorhome is outfitted with a Truma AquaGo instantaneous water heater, which supplies endless hot water. A small skylight brightens up the shower.
There's plenty of room in the bathroom for linens and essentials, and counterspace is good.
The backsplash, large medicine cabinet, oval sink and decorator faucet enhance the bathroom experience. A stacking washer/dryer are fit into a compartment next to the sink.
The Cockpit
Down below, the cockpit is well organized with ergonomic controls and a 10-inch screen for entertainment, navigation and to project images from the rear and side-mounted cameras.
Driving comfort is supported by the high-backs in the cockpit, and long stints on the road are possible without complaint. The armrests are not adjustable, which could impact some people; a production change here would be appreciated. While the view through the expansive windshield provides excellent road visibility, the large pillar on the right does block some visibility when turning right. Also, the right mirror is partially obstructed, but the driver can acclimate quickly.
Special Features
Interior climate is controlled by the Precision-Plex monitor panel mounted on a wall adjacent to the half-bath. This panel can be used to operate the slides, HVAC and monitor tank levels, and is tied into a multiplex switching system. The Precision-Plex can be paired to a smartphone or tablet using a downloadable app. Controls for the 2,000-watt pure sine inverter and the wireless remote for the MAXXAIR power roof vent are conveniently mounted next to the Precision-Plex panel.
Outside
Materials & Construction
Outside, the Berkshire gets gold stars for being fully equipped. Lateral compartment doors are well fitted and function without struggling. Storage space is abundant, augmented by sliding trays in the pass-through compartments. Shelving in a couple other smaller compartments makes the best use of the space.
Notable Equipment & Features
Of course, a TV is mounted behind an access door on the patio side and all the slides are equipped with toppers, which blend in nicely with the flush-mounted, heavily tinted windows. Out back, a large door provides good access to the engine, and the ladder to the roof can be removed and stored in one of the compartments — preventing uninvited "guests" from climbing aboard. In a nutshell, all the expected exterior elements are provided to make outside living comfortable.
Exterior Storage Space
The utility bay is well organized and the water manifold system looks impressive, although somewhat confusing without spending some time reading the instruction paperwork. Hooking up is a breeze; there's no room to store the sewer hose in the utility, which promotes more sanitary conditions. A sewer hose container is mounted in another compartment and is easy to access.
Four wet-cell 6-volt batteries are stored in a compartment that allows excellent access to the filler caps — eliminating any excuses for not keeping the water topped off. There's no reel for the power cord (which would be a nice addition), but owners will not have difficulty coiling it up inside the compartment. Clear access to the built-in vacuum cleaner makes it a cinch to change bags.
Operation and Ease of Use
First impressions are critical, and the handsome lines, complemented by a striking paint job, send a strong message that this coach may have something unexpected going for it. Freightliner's XCR raised-rail chassis provides the underpinning, and it's plenty stout to handle weight carrying and drivability chores. The Cummins 380-hp engine is not a barnburner, but certainly can handle just about any road, even with a dinghy tagging along. Forest River hangs its hat on chassis strengthening with Tru-Brace-branded reinforcements upfitted by MORryde, a company that specializes in chassis-improvement products. The effort to reduce chassis flex and smooth out the roads is appreciated from behind the wheel. The coach handles less-than-sterling roadways graciously and the interior noise, other than the banging window shades, does not compete with conversations and music from the stereo.
What We Liked
Full-body paint and graphics, exterior storage, Precision-Plex/multiplex systems, TV quality, Truma AquaGo, utility center
What We'd Like to See
Fix Front pillar blindspot, non-adjusting cockpit seat arm rests, slideout stabilizer bars, toilet-paper holder placement
Final Thoughts
Over the years the Berkshire has evolved into a much more refined machine, and there is an extensive list of standard goodies that make this coach highly attractive. The economy of scale allows Forest River to produce a luxury coach at a lower price point and opens the field to a greater demographic segment. While we're not able to critique coaches over a long period of time, we suspect that the Berkshire, in its current iteration, will be subject to the normal repair sequence experienced by owners of just about every new coach built.
In the long run, with judicious care and maintenance, the Berkshire XL will likely serve its owners well, and exude pride of ownership, bolstered by the coach's handsome profile.
Manufacturer's Specs
Chassis Model
Freightliner XCR
Engine Cummins ISL
SAE Hp 380 @ 2,000 rpm
Torque 1,150 lb-ft @ 1,400 rpm
Transmission Allison 3000MH 6-speed
Axle Ratio 4.78:1
Tires 275/80R22.5
Wheelbase 266″
Brakes Front/Rear Air Disc/Drum S-cam
Suspension Front/Rear Neway Air/V-Ride
Fuel Capacity 100 gal
Fuel Economy 8.6 mpg
Warranty 3 years/50,000 miles drivetrain
5 years, 100,000 miles frame rails
Coach Exterior Length
41′
Exterior Width 8′ 4″
Exterior Height with A/C 12′ 5″
Interior Width 7′ 11.75″
Interior Height 7′
Construction Aluminum frame, laminated
walls, block-foam insulation, vacuum-
bonded fiberglass roof
Freshwater Capacity 103 gal
Black-water Capacity 42 gal
Gray-water Capacity 66 gal
Water-heater Capacity Truma AquaGo instant
LP-gas Capacity 24.6 gal
Air Conditioner (2) 15,000 Btu; (1) 13,500 Btu
Furnace (2) 20,000 Btu
Refrigerator 23 cu-ft residential
Inverter/Charger 2,000 watts/50 amps
Batteries (2) 12-volt chassis; (4) 6-volt house
AC Generator 10kW
MSRP $329,233.50
MSRP As Tested $344,803.50
Warranty 1 year
Wet Weight (Water, fuel, LP-gas tanks full; no supplies or passengers)
Front Axle 11,380 lbs
Rear Axle 20,200 lbs
Total 31,580 lbs
Chassis Ratings
GGAWR, F/R 12,400 lbs/24,000 lbs
GVWR/GCWR 36,400 lbs/46,400 lbs
ROCCC 4,820 lbs (Deduct weight of
passengers for net cargo capacity)
GAWR Gross Axle Weight Rating
GVWR Gross Vehicle Weight Rating
GCWR Gross Combination Weight Rating
ROCCC Realistic Occupant and Cargo Carrying Capacity (full water, no passengers)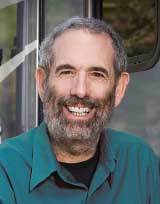 An RV/MH Hall of Fame inductee and publisher emeritus of Trailer Life and MotorHome, Bob Livingston is a lifelong RV enthusiast. After more than four decades at the RV publications, in 2017 Bob set out with his wife to travel and live full time in their fifth-wheel trailer.