Class C Review: Phoenix Cruiser
The explosive growth of the RV industry has created a renaissance of sorts when it comes to the buying behavior of motorhome enthusiasts who are making Class C's more fashionable than ever. Attribute much of that resurgence in popularity to Euro-inspired chassis that portray the industry as forward-thinking in response to energy conservation. But compact motorhomes are also stylish and have amassed a reputation for surprisingly comfortable livability while being easy to handle on the road and in campgrounds.
Does that put the bigger, Ford-based Class C motorhome on the endangered species list? Not by a long shot – and Phoenix Cruiser is focused on marketing smooth-looking Class C motorhomes, built on Ford's venerable E-450 platform, that offer uncompromised livability and generally a lower price point.
"Value" is the operative word here. The Phoenix Cruiser 2910T we tested has a factory-direct price of $115,012, which can be as much as $40,000 less than a comparably equipped Sprinter-based model. Considering average yearly usage, the difference in price can buy a lot of additional fuel. Tag on the flexibility of factory-direct marketing, and owners can reap the benefits of modest customization and end up with a Class C that meets all their requirements, including high-quality componentry and fit and finish.
Inside
If overall length is a big consideration, then it's hard to beat a Ford-based Class C. The 2910T spans just a bit beyond 31 feet and the interior layout reflects the generous proportions. Triple slideouts make an enormous difference in the available floor space, and relatively conventional floorplanning makes the best use of livability segmentation.
Sleeps
Out back, the bedroom is cozy and well-equipped. A 60-by-74-inch memory foam mattress tucked tightly into the rear slideout is the obvious focal point. The memory foam mattress is comfortable and the overhead cabinets serve double-duty as nighttime storage areas, since there are no nightstands.
A small aisle is formed between the foot of the bed and the wardrobe structure on the right-side wall. There's enough room to dress and access to the ¾-length wardrobe closets and drawers, which are within arm's reach. A solid-surface counter, splitting the wardrobes, offers a good catch-all for loose items, or can serve as a makeup table, albeit, the user will have to furnish a portable mirror. Above the counter is a smallish TV and DVD player, and additional storage areas.
Galley & Storage
Cooking aficionados will be squelched somewhat by the galley configuration, but still can get most meal preparation handled on the available counterspace. The cooktop and microwave occupy a cabinet structure that shares part of the streetside slideout with the sofa. There's plenty of space for foodstuffs, and when the cooktop cover is down the counter is more usable, but occupants need to exercise caution when bending over the stove to prevent head knocking on the cabinet. While on the subject, care – and acclimation – is needed when entering the motorhome and moving into the slideouts, where low headroom can impact taller people.
Completing an L-shape galley configuration is the single stainless-steel sink, storage facilities and a flip-up extension that augments the solid-surface counter. Across from the galley counters is the RV refrigerator, which is only 6.3 cubic feet, but will suffice for most trips.
Living Area
The very front of the 2910T is relegated to entertainment rather than additional sleeping facilities, and the area segues nicely into the living quarters where the opposing slides create a claustrophobic-free seating/dining area. Additional square footage in the living area makes it possible to employ a dinette booth on the patio side and a convertible couch on the driver's side – both taking up the majority of the slideout space. From here the aisle splits the galley and bathroom before terminating in the rear bedroom, where an RV queen bed moves with the third slideout.
It's a good two-person plan with accommodations for the occasional guest or two, who will find comfort on the couch that makes into closely positioned twin beds that measure 28-by-74 inches each. The couch bed can also be used as an RV queen and the cushions are thick and easy to sleep on – a unique design that also reclines for lounging, has movable footrests and operates electrically. The dinette during mealtime is more suitable for two adults with flatter bellies. While the couch and dinette were upholstered in ultraleather in the test motorhome, subsequent units will be covered in real leather.
Bathroom
The split bath is not designed for luxuriating, but takes advantage of efficient space utilization. Strategically placed doors can be positioned to close off the entire area from the front and turn the rear into a large master bedroom suite. The shower on the right side does not impede the aisle until the glass door is opened for access. It's not overly big, but the skylight helps with headroom; the showerhead, though, could be improved.
Across the aisle is the toilet room, which is fitted with a small porcelain toilet that's a little close to the wall but is still situated to get the job done with minor gymnastics, as well as a fair-size solid-surface counter with oval sink and lots of room for toiletries. A full-length mirror is on the toilet room door.
Special Features
There are a number of higher-end features that set the Phoenix Cruiser apart from other Class C's in this price range. The soft ceiling, handsome wood-type floors, nicely finished cabinetry, individually controlled LED ceiling lights and MCD slow-rise window shades transform the interior into a warm-looking environment. Popular options like HWH leveling jacks, two Fan-Tastic Vent fans and a Dometic capacitive touch thermostat – and the must-have items in the Premium Convenience Package – add to the panache.
Outside
Materials & Construction
The Phoenix Cruiser is more than a pretty face in an RV park. Sleek lines enhanced by full-body paint, the lower profile and longer wheelbase are not just afterthoughts. Company engineers set out to build a Class C that would handle better than most and banked on aerodynamics with curved walls and roofline, a shorter rear overhang and a 93-inch body to keep the motorhome well planted on the roadways. And the company has succeeded with aplomb. To make the ride and handling even better, the company offers a Compressible Liquid Adaptive Suspension System (CLASS) upgrade from LiquidSpring (https://liquidspring.com), right from the factory.
Notable Equipment & Features
We were intrigued by the LiquidSpring option and set up back-to-back tests with identical Phoenix Cruiser models, with and without the upgraded system.
Our first encounter with the patented LiquidSpring five-link suspension that takes the place of the standard rear leaf springs and shocks was last year when we tested the effectiveness of the components on a Class A built on Ford's F-53 chassis (see "Suspension Transformation" in the July 2017 issue).
The system uses sophisticated electronics to manage compressible liquid silicone that flows to specially designed struts and control arms, improving stability while reducing road shock and vibrations – a job that is normally relegated to shock absorbers. Unfortunately, shocks are subject to heat, which compromises damping. Adding air bags can help tame the ride somewhat, but they are also subject to tradeoffs between ride quality and handling.
Compressible liquid, managed through electronic controls, can improve the ride over a broad range of spring rates. This is accomplished via sensors for suspension height, speed, braking and steering input, processing information through proprietary algorithms that allow the system to react to – and correct – body roll in milliseconds. During the test, the controls were set for the comfort mode, which provides the best ride quality but allows the system to respond to driving conditions by adjusting spring rate and load levels without driver input. In a nutshell, the system takes the motorhome through the best of both worlds: super comfortable response on normal highways with compensation for better handling when needed.
Overall, the motorhome with the LiquidSpring option was superior to drive with flatter response to steering input and better control, although the stock Phoenix Cruiser was no slouch to drive in a standard configuration. Severe turns were negotiated with better precision, exhibiting fewer side-to-side gyrations, which made it even easier for the copilot to take notes while under the LiquidSpring influence.
Generally, the ride was softer and body roll was more controlled on curvy roads. Control while transitioning from the roadways to abrupt shoulders was improved, and sharp jolts were reduced to a point where interior noise was kept at a lower-than-expected level. There was also a big improvement in vibration on campground and gravel roads.
Exterior Storage Space
Outside storage facilities are not in abundance, but more bulky items can be stashed in a side locker with a pullout drawer and in the large trunk-type compartment. What really stands out is the utility center, which is well-organized and neatly situated. Electric dump valves and a Thetford macerator pump make dumping the tanks a breeze, and there's even black- and gray-tank flushing accommodations, something that is rarely provided for both tanks. Those who enjoy primitive camping will like the gravity freshwater fill provision.
Operation and Ease of Use
Ford's E-Series cab and chassis use underpinnings that have been around for a long while, and it has a good track record for reliability and driving manners. It's not perfect, exhibiting some bumpiness on the highway and tail-wagging in windy conditions and when passed by high-profile vehicles. But for the most part, people like the seating position and road feel, and in many cases elect a Class C because it's less intimidating to drive.
The Phoenix Cruiser handled better than most Class C's right out of the box; adding the LiquidSpring components turned this motorhome into a real driving machine, one that will undoubtedly limit fatigue on even the longest trips. While the suspension option raises the sticker price $10,000, the immediate and long-range benefits make a strong case for the modifications. For one, any reduction in vibration and suspension jolting (and bottoming out) will increase longevity. Smoother sailing will help keep the structure intact, and limit stress on fasteners and joints – and appliances and accessories. Owners who make the investment in the LiquidSpring componentry should realize better service life with fewer trips to the dealer for repairs.
What We Liked
LiquidSpring upgrade option, stylish exterior and body paint, utility bay, rear locker, electric couch, HWH leveling jacks, MCD window shades
What We'd Like to See
Bigger dinette, more headroom in entry and slideouts, better showerhead, bed nighstands,
Final Thoughts
Phoenix Cruiser builds only Class C motorhomes and during its more than 20 years as a premium manufacturer has made downsizing without compromising quality a specialty. The factory-direct buying experience presents unique opportunities for the potential owner.
Prospective buyers can interact directly with company personnel and end up with a motorhome that reflects their personality and expectations. There may only be nine models to choose from (including two on a Sprinter platform), but the available floorplans, appliances and equipment are quite substantial; there's even a four-wheel-drive option for the Ford chassis to help meet the company's adventure and luxury mantra.
Phoenix USA | 877-754-8535 | www.phoenixcruiser.com
Manufacturer's Specs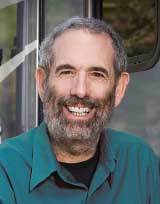 An RV/MH Hall of Fame inductee and publisher emeritus of Trailer Life and MotorHome, Bob Livingston is a lifelong RV enthusiast. After more than four decades at the RV publications, in 2017 Bob set out with his wife to travel and live full time in their fifth-wheel trailer.