Florida's Lower Keys Offer a Lot to RVers and Outdoor Enthusiasts
Get away this RV season and head to Big Pine Key & Florida's Lower Keys.
The Lower Keys are sometimes overlooked by folks with sights set on the bright lights of Key West. For those looking for a more relaxing tropical getaway, this is the place. Minimal lights make for great stargazing and an abundance of wildlife provides a glimpse of the Keys' true natural beauty.
With two national wildlife refuges, a state park, and a marine protected sanctuary, there's lots to explore around Big Pine Key & Florida's Lower Keys. Eco-tours are a great way to spend your days, but you're still only a quick drive down to Key West if it suits your fancy.
RV Accommodations in the Lower Keys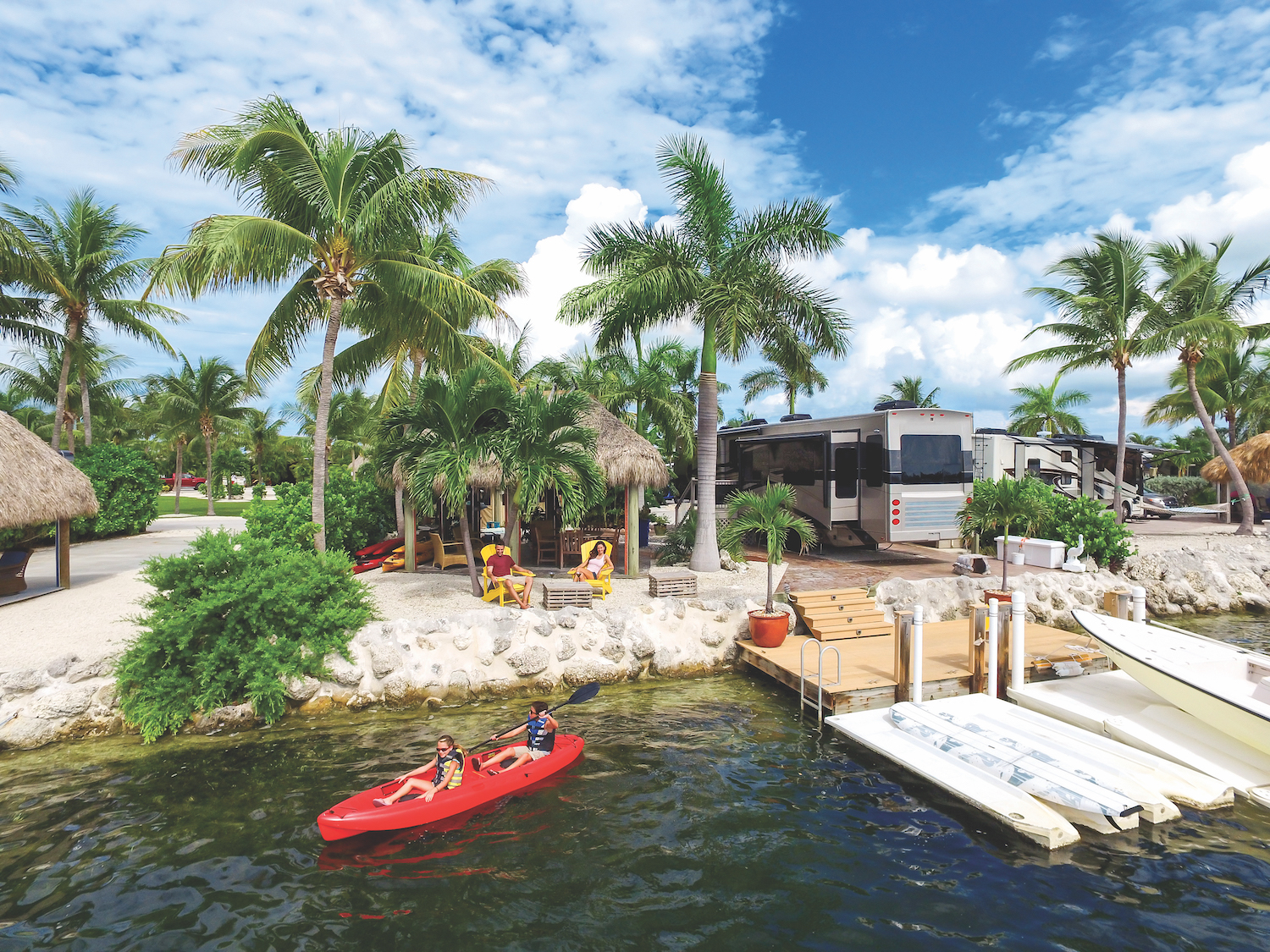 The RV parks in the Lower Keys offer a quieter, more peaceful experience than you'll find in other parts of the Keys. Explore these campsites for your stay on Big Pine Key.
Sunshine Key RV Resort
With almost 400 sites, you're bound to meet fellow travelers at Sunshine Key. With a swimming pool, tennis and pickleball courts, boat docks, and many other amenities, you may find it difficult to pull yourself away from the resort to explore the rest of Big Pine Key.
Big Pine Key Resort
For the serious angler, Big Pine Key Resort regularly hosts lobster and fishing tournaments and is perfectly suited to satisfy your urge for tropical sport fishing. With waterfront sites and a host of luxury amenities, it's a great spot for an RV basecamp while you fish until your heart's content.
Lazy Lakes RV Resort
How many RV parks can boast that they have their own saltwater lake? Well, this one can. Lazy Lakes RV Resort is the perfect place to unwind in the salty air. Despite being just 14 miles from Key West, the 99 RV sites here often feel like you're in a whole different world.
Boyd's Key West Campground
Last but certainly not least, we can't leave out Boyd's Key West Campground. Full of beautiful waterfront sites, there's also plenty of amenities, and if you're in the boating or fishing mood, you're in luck because Boyd's has a boat ramp and kayak or paddleboard rentals. It's a great place to enjoy The Lower Keys in luxury and style.
Places To Go and Things To Do in the Lower Keys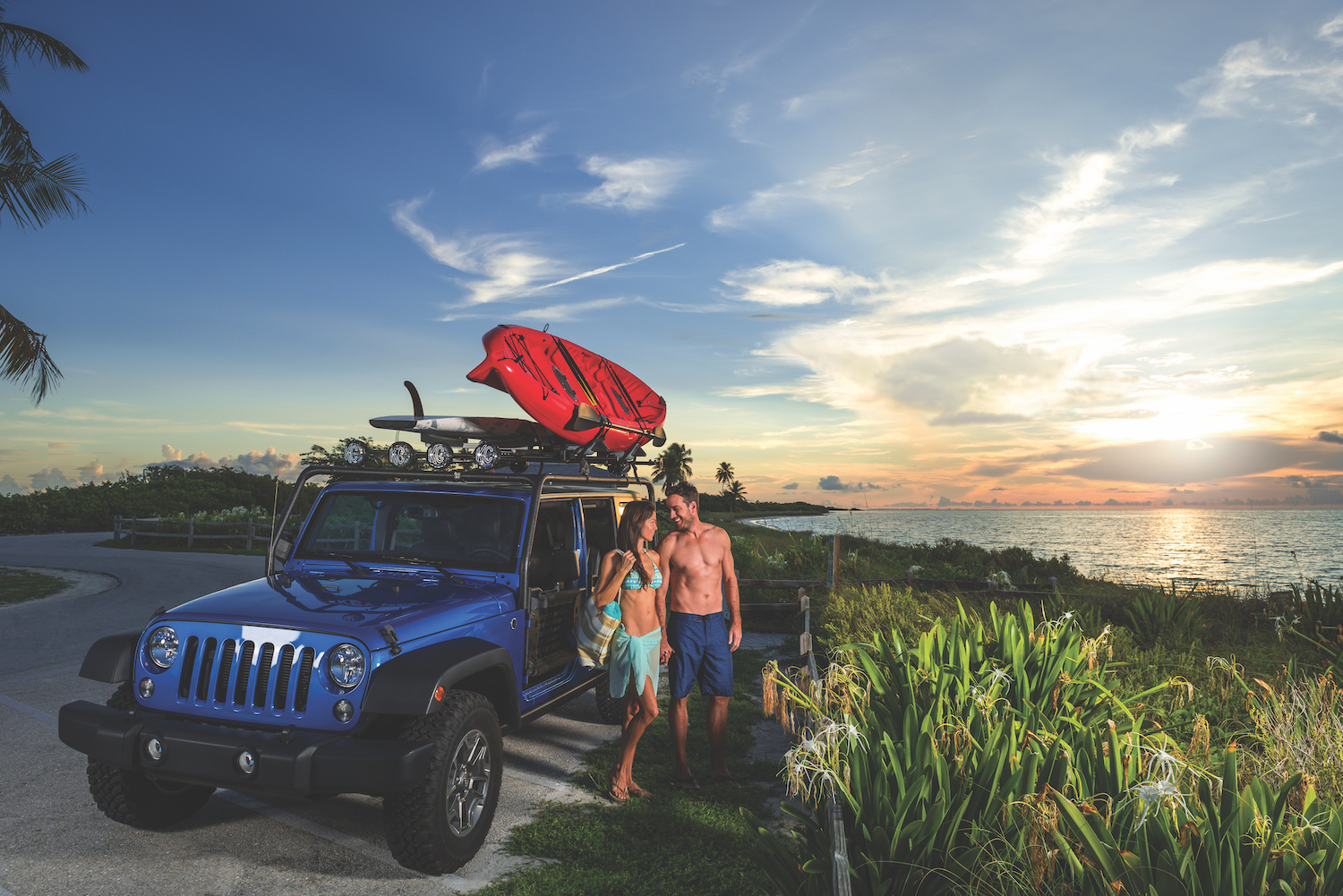 Once you're settled into your campground, here are a few places to visit in the Lower Keys:
Key Deer National Wildlife Refuge
Key deer are one of the coolest members of Big Pine Key & Florida's Lower Keys wildlife community. You may see them foraging on the roadside, but the National Key Deer Refuge is the best place to see and learn more about this fascinating species.
Bahia Honda State Park
Beaches are harder to come by in the Keys than many first-time visitors expect, but Bahia Honda is home to an excellent white sand beach that has earned the distinction of "one of the most beautiful beaches in America."
Aside from beach lounging, there's plenty to do in the park. There are snorkeling tours to the acclaimed Looe Key Marine Sanctuary, boat and kayak rentals, and opportunities for birdwatching and stargazing.
Stock Island
Nowadays, Stock Island is home to the Keys' commercial shrimping industry and a growing community of young, independent artists. Come see shrimpers offloading their collections of Key West shrimp or charter a fishing boat with an experienced angler.
Then enjoy your favorite cocktail at a waterfront bar or explore the art studios. You can surely spend a full day taking in the sights and sounds of this bustling seaport village.
The Wreck of the Adolphus
Whether you prefer scuba diving or snorkeling, the Lower Keys is the best place to start your adventure to see the 210-foot shipwreck, the Adolphus Busch, Sr. This fully intact former cargo freighter was intentionally sunk here in 1998.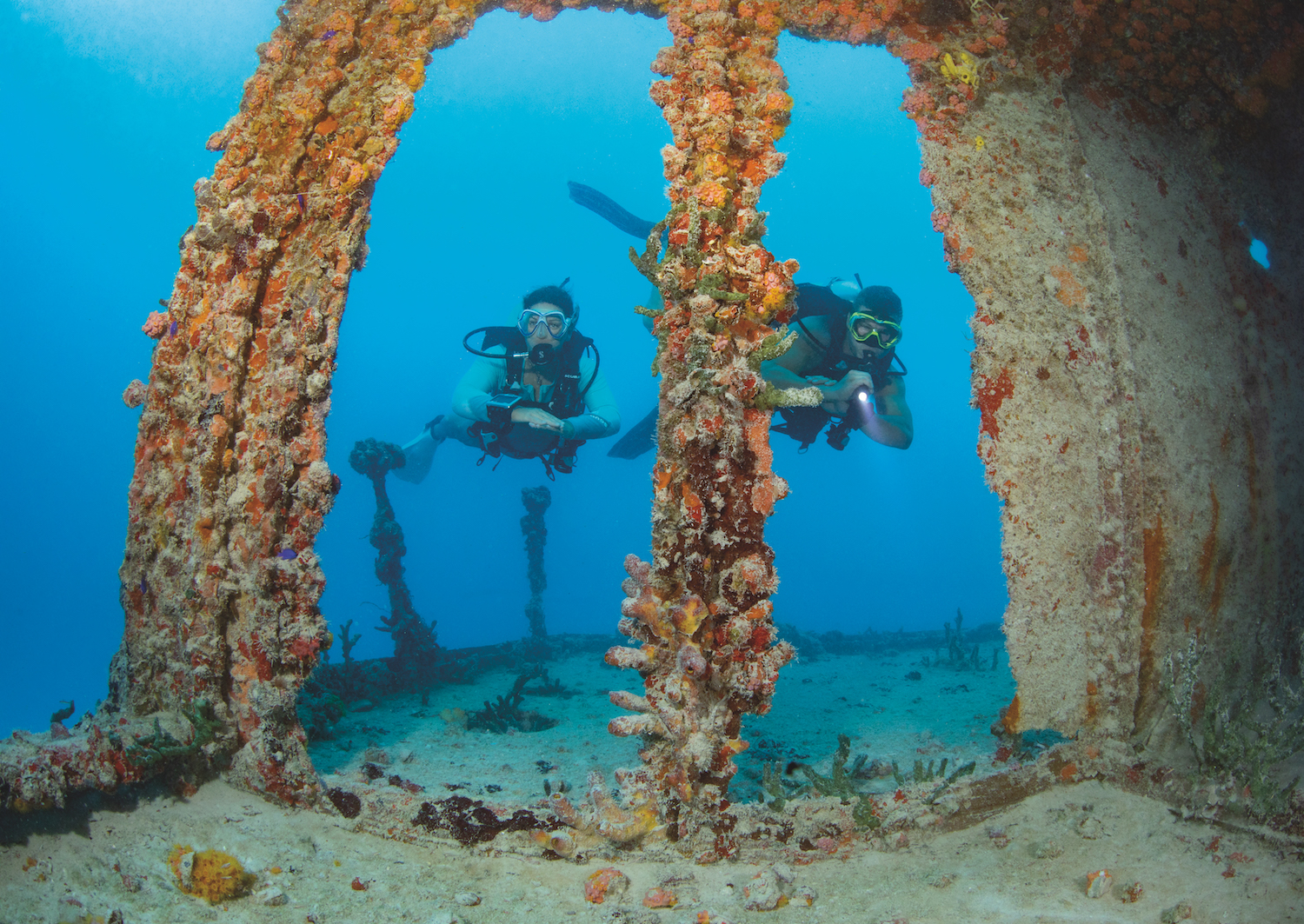 Only three tour companies take guests out to visit the wreck. So it's not a crowded, touristy experience. The ship sits at a depth of 110 feet and is an ideal spot for seeing many marine species, including southern stingrays and thousands of silversides in the summer.
No Name Key
Many of the lower keys have colorful names–Sugarloaf, Summerland, and Big and Little Torch, just to name a few. But No Name Key is one of the best destinations if you're interested in a backcountry kayak or paddleboard adventure.
Dining in the Lower Keys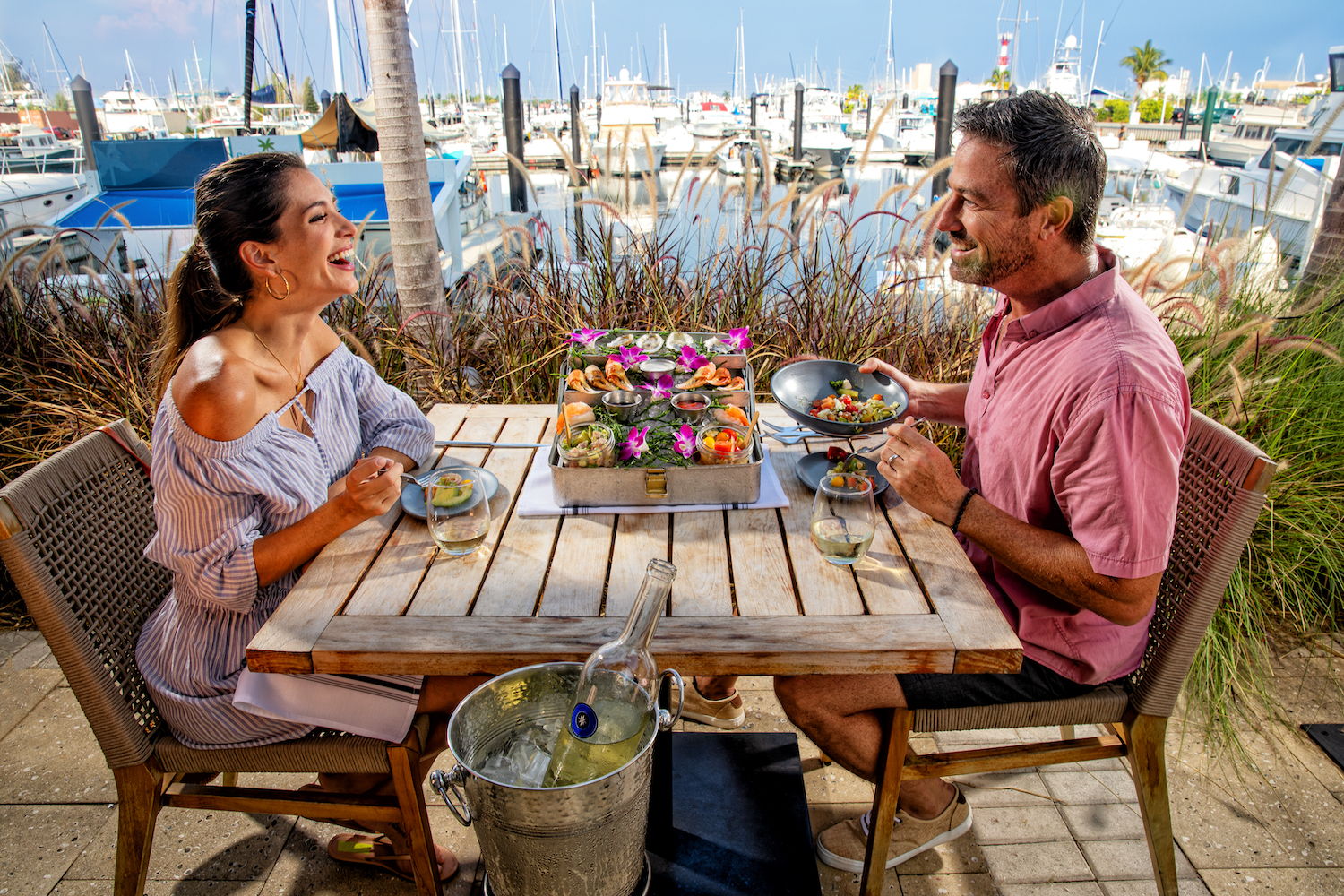 No trip to the Keys is complete without a healthy sampling of freshly-caught seafood. Enjoy local cuisine and charming atmospheres at these Lower Keys restaurants.
Hogfish Bar & Grill
On your visit to Stock Island, Hogfish Bar and Grill is the perfect place to grab a bite to eat while you watch the comings and goings in the marina. Most of their seafood truly comes right from the boats you see, through the kitchen, and straight to your plate.
Kiki's Sandbar
Located on Little Torch Key, you can get to Kiki's Sandbar Bar and Grille by car, motorcycle, boat, or even kayak. They have one of the best atmospheres in town with views of Newfound and Marsh Harbors, and the food isn't bad either!
Square Grouper
With a commitment to environmental sustainability and an unforgettable selection of fresh, local seafood, you'll love dining at the Square Grouper Bar and Grill. Located on Cudjoe Key, go explore their selection of rotating food specials, homemade desserts, and local microbrews.
Visit Big Pine Key & Florida's Lower Keys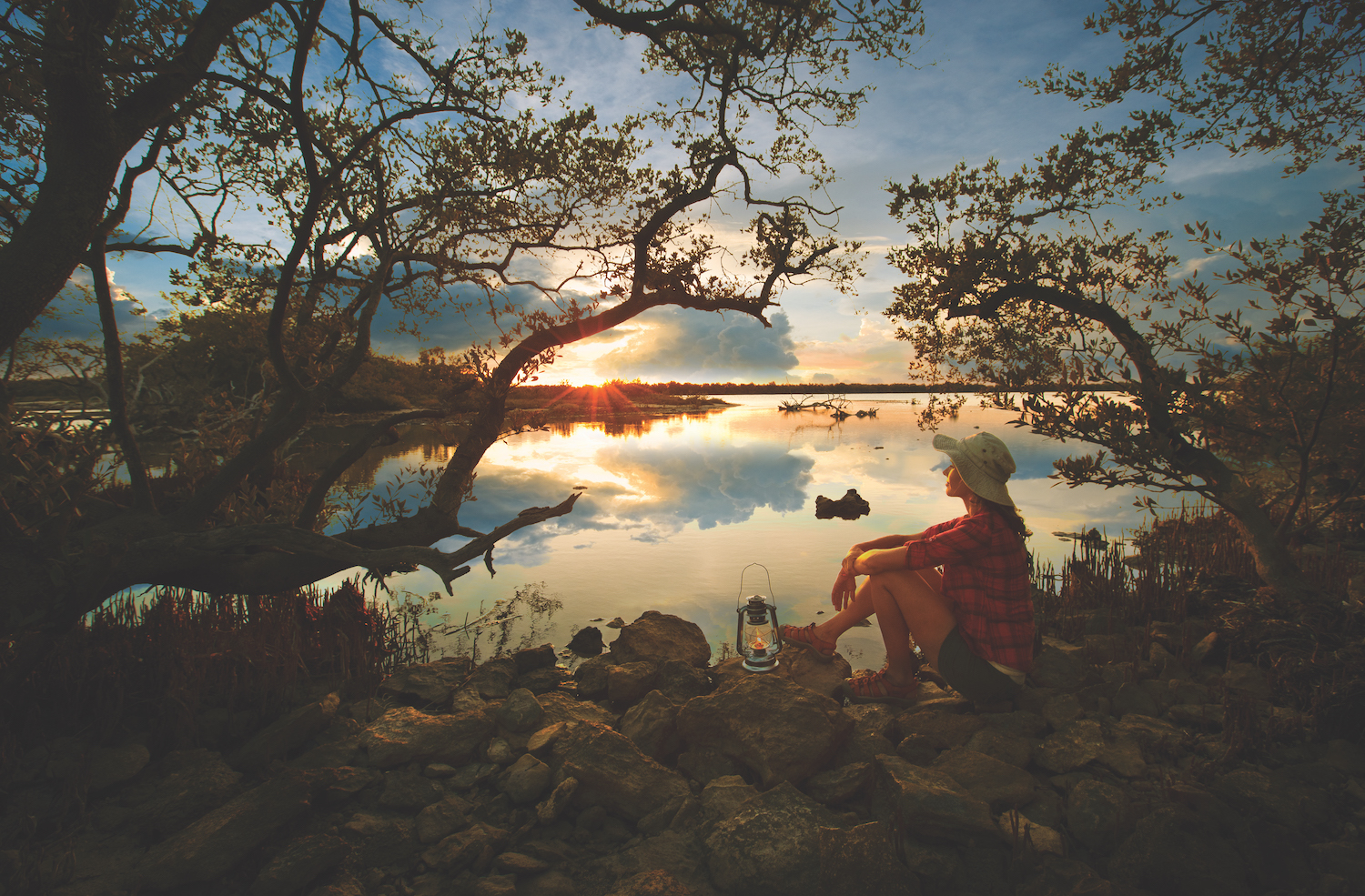 Things slow down in the Lower Keys and the natural beauty becomes impossible to ignore. Come visit the refuges and sanctuaries to find a more sustainable travel experience in the Florida Keys!