The 8 Questions You Must Ask Your Campground Host
Secrets to Traveling Like a Local
On the road, there are many resources to help you find inexpensive gas, cool campsites, and lesser-tread trails. But, there is one analog resource travelers often overlook–the campground host!
Campground hosts are individuals, couples, and even families that spend months taking care of campgrounds and have unmatched insight into the local area. Here are eight questions to query your host to harness their amazing knowledge!
1. What are your favorite nearby activities?
Anyone can check online reviews to find popular trails and campsites, but campground hosts have actually been there! When they're not managing a campground, they're out exploring! These intrepid travelers are just as excited about pulling on their boots and hitting the trails as you are.
Ask your host about lesser-known destinations. They might suggest a trail with awesome views but fewer visitors. Or a route that meanders past interesting local wildlife. Into whitewater paddling? Ask for beta on sets and water levels or the best places to scout upcoming features. Dig biking? Learn about paved and gravel trails perfect for mountain biking experts or families with pull-behind kid trailers.
2. Where are your favorite nearby places to eat?
Many campgrounds are well out of restaurant delivery areas. But that doesn't mean there isn't good food nearby! Your host may know of an excellent gas station breakfast burrito or killer sandwich from a tiny town down the road.
Hosts get time off and often stay close to the campground. If they want a break from cooking for themselves, they may frequent a diner in the next town or stop at a local bar you will want to visit on your way out. There's nothing like a cold drink and pizza at a pub after a long weekend climbing.
3. When is the best time of year to stay at this campsite?
Campgrounds change with the season. The trees dispersed throughout the sites may lose their leaves, reducing privacy and no longer dampening sound. The on-site swimming beach may have yearly algae blooms that make swimming a no-go. Hosts will know these seasonal secrets.
They can tell you when the campground is the least busy. Or when you're likely to catch the Northern lights, or even spot migrating birds overhead! You may be surprised with their favorite time to visit the area. Summer near a ski resort and winter near a river can all be magical times to camp if you have the inside scoop.
4. Can you share fun stories about campers you've encountered?
Depending on their location, campground hosts may meet hundreds or thousands of campers each year! You can bet they have stories to tell. From that one person who camps with their talking pet parrot, to the couple who thought they'd seen a platypus in the local lake, campgrounds always attract fun characters! You never know, the host may even have seen a famous person, like an actor on a road trip.
5. What wildlife have you seen around the campground/in this area?
Hosts see campgrounds at all times of night and day, and when they're empty and full. That means they see critters passing through that you might never know were around. Some creatures may be habituated to visitors and come by looking for snacks, like squirrels or raccoons that root through the trash. Remember to clean your campsite before you call it night so as not to attract these animals. Other campsite visitors might include deer, elk, or wild horses.
The host may share stories of bear encounters – explaining how and where to properly store your food and dispose of trash. Plus, they might have nature books you can use to try and identify that bird you saw yesterday or the tracks on the trail near the bathrooms.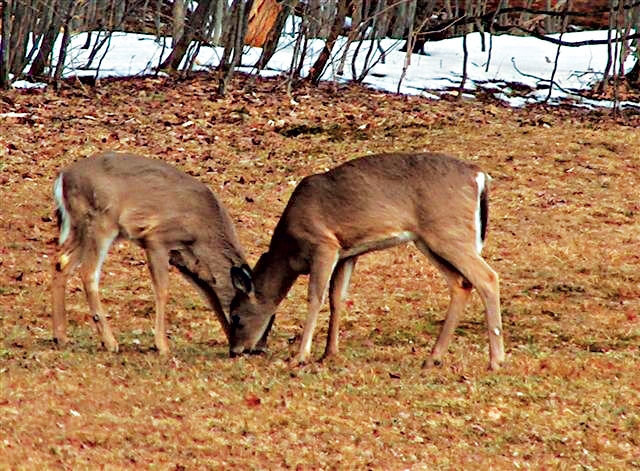 6. Can you name the plant species here?
Some campground hosts immerse themselves in the local flora. If you're interested in learning new trees and flowers, hosts can be a big help. While there are many apps that can identify species from photos, it can be helpful to learn from a real human.
See if you can walk the campground with the host so they can point out plant varieties they know. They might name a flower and what it's used for, like making tea. They could know the history of a species in the area, like the Redwoods in California or Sumac in Minnesota.
If you want to remember what you hear, consider taking notes or coming back later to sketch or watercolor the plants you like the most! Creating these little hand-made memories is a great way to make sure the details stick in your brain. Plus, little DIY identification pages make wonderful souvenirs from your adventure!
7. What are your favorite camp foods?
People who camp often have a few go-to foods they break out every time they have a trip. If you're looking for something new to mix it up, ask the campground host! These camping experts may know how to cook over a bonfire, propane RV stove, and a camp stove. They might have some great recipes to share or simple tips like how to pack a cooler or an RV fridge to ensure your food stays cold.
8. Do you have any RVing hacks or tips?
RVers may spend just a few weekends per year in their rigs. Campground hosts live in RVs for many weeks at a time and learn some tricks along the way! Do you struggle with a specific part of RV living? Maybe your toilet gives off an odor, or you're filled with doom at the idea of having to back up. Ask the host for their advice!
They know how to treat RV waste to avoid smells and have maneuvered their rigs many times. They might share technology recommendations like getting a backup camera to help you gain confidence in your parking skills. Or, they could even meet you at the potable water and waste station to see how you clean out your system and offer tips to mitigate the smell.