Asian Citrus, Cilantro and Spice Grilled Drumsticks
Asian Citrus, Cilantro and Spice Grilled Drumsticks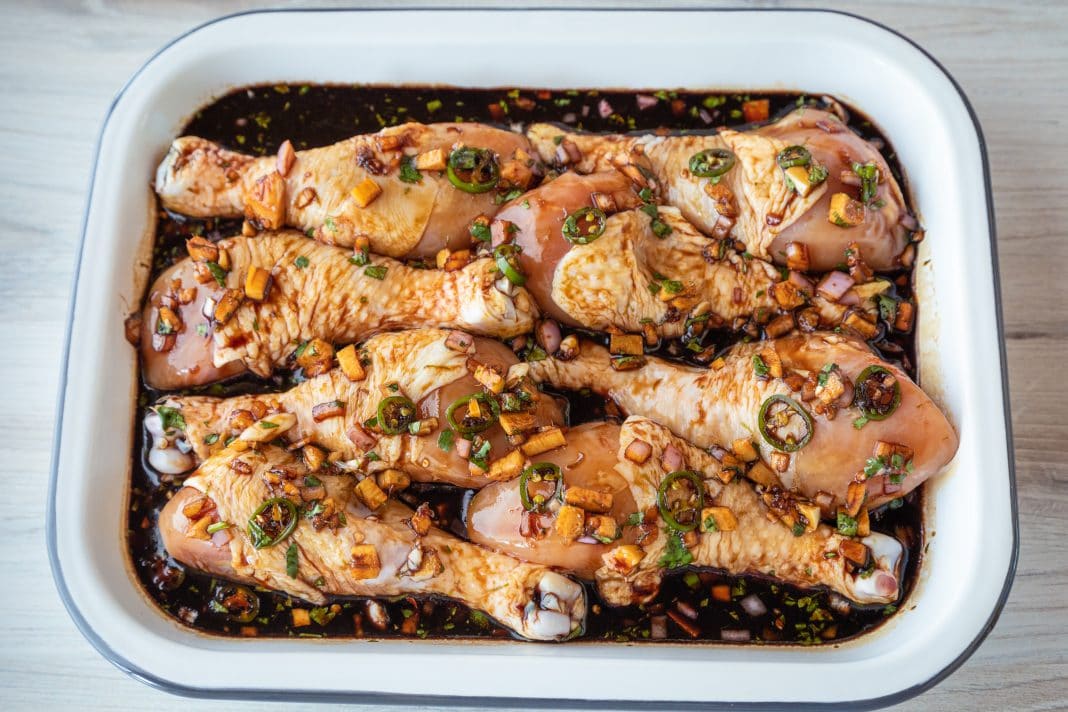 About
Chicken drumsticks are an all-time favorite protein for any tailgater. First, it's a finger food, so that means no dirty dishes! Second, it's a cut of chicken that is all dark meat meaning it is full of delicious flavor and the chances of that meat drying out while you are grilling it is very slim. Now, to help keep all that beautiful chicken flavor and lessen your chance of the drumsticks drying out, try wet brining them a few hours before grilling. You can do this at your home the night before and then remove the drumsticks from the brine and place them in your ice chest just before you head to the fun.
The fantastic bit about chicken is that it will take just about any spice, herb or marinade you put on it from basic salt and pepper to a 16-ingredient homemade curry powder, it's all up to you. I have created a sweet, spicy and delicious Asian-style marinade that will be the perfect main dish for your tailgating experience. Some suggested grilled sides would be: grilled broccoli, onions, zucchini, green onions, bok choy and edamame. If you want to break out the plates and cutlery, then pair with a cold Asian noodle salad, smashed sweet-and-spicy cucumber salad or even a mango coleslaw. Enjoy this recipe and experiment with it. I love marinating pork tenderloin, flank steak, skirt steak and turkey breasts with it. It makes an amazing dipping sauce for kebabs, pot stickers and sauce for fried rice.
What You'll Need
A Grill, propane or charcoal
Tongs or metal spatula
Marinating dish
Ingredients
1½ to 2 pounds trimmed chicken drumsticks (about 10 to 12)
Marinade
1 cup low-sodium soy sauce
1 cup fresh cilantro, chopped
1 1-inch piece of ginger, finely chopped
6 garlic cloves, chopped
1 shallot, finely chopped
½ cup water
¼ cup apple cider vinegar
¼ cup honey
4 limes, 2 zested and juiced, remaining 2 limes halved for grilling
1 serrano chili sliced in fine rounds, do not remove seeds
2 tablespoons toasted sesame oil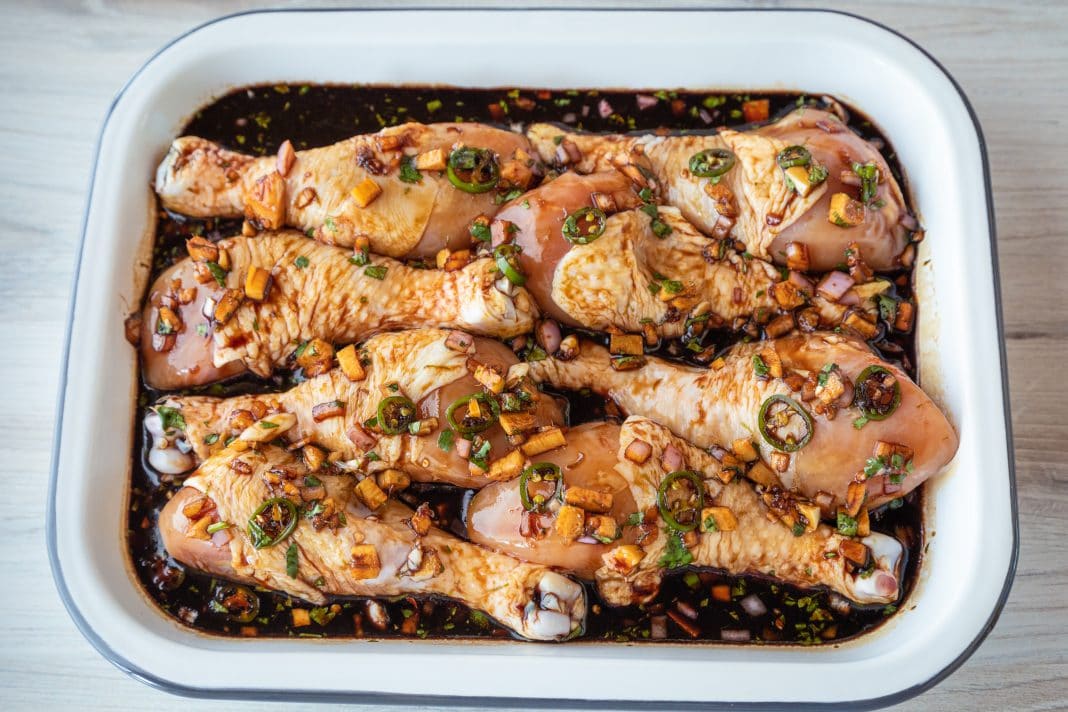 Directions
In a medium-sized bowl add in all the ingredients and mix well, remove ¼ cup of the marinade and place in the fridge. This will be your glaze while cooking the chicken.
In a large zip-top bag add all the chicken drumsticks and carefully pour the marinade over the chicken. Seal bag and place on a sheet pan or in a baking dish and refrigerate for 2 to 4 hours.
Preheat grill for an indirect cooking method, scrape down the grill grate and lightly oil before placing the chicken on for cooking.
Remove chicken from bag, pat dry with a paper towel and discard marinade.
Place chicken on the cool side of the preheated grill, place lid on the barbecue and open all vents. After 15 minutes remove the lid, move the drumsticks to the hot side of the barbecue and grill for 2 minutes, turn chicken over and grill 2 minutes. Do this step two more times for a total of 8 minutes.
Move the drumsticks to the cool side and baste with reserved marinade. Close lid and cook for 10 minutes. With your instant-read thermometer, check internal temperature for doneness. Insert the probe in the thickest part of the meat; you are looking for an internal temperature of 165 to 170 degrees. If they are not at temp, close the lid of the grill 10 more minutes, test the temp again and continue to cook until the desired temperature is reached.
Baste the drumsticks one more time just before moving them onto a clean platter, give them a 10-minute rest and enjoy.
Before making this recipe, stock up on the Author's Tailgating Essentials.