5 RV Cooking Accessories and Appliances You Shouldn't Go Without
These cooking products will help make the campsite feel just like home!
Life on the road shouldn't mean sacrificing the comforts of home. Luckily, these days, it doesn't. Most RVs are equipped with living arrangements that are specifically designed to mimic the layouts we've all come to love in our own homes. Sometimes they're even better, delivering what many would consider a high-end vacation-type of experience.
Furniture arrangements aside, the one thing that should never suffer when venturing off the grid is your meals. RV cuisine is almost nothing like the plates adorning your tables at home. In fact, it's arguably better thanks to the wide range of accessories on the market to help keep your on-the-road kitchen smelling divine. Below is a 5-ingredient recipe for RV cooking accessories you shouldn't, and simply can't, go without.
Kalorik 10-Quart Air Fryer Oven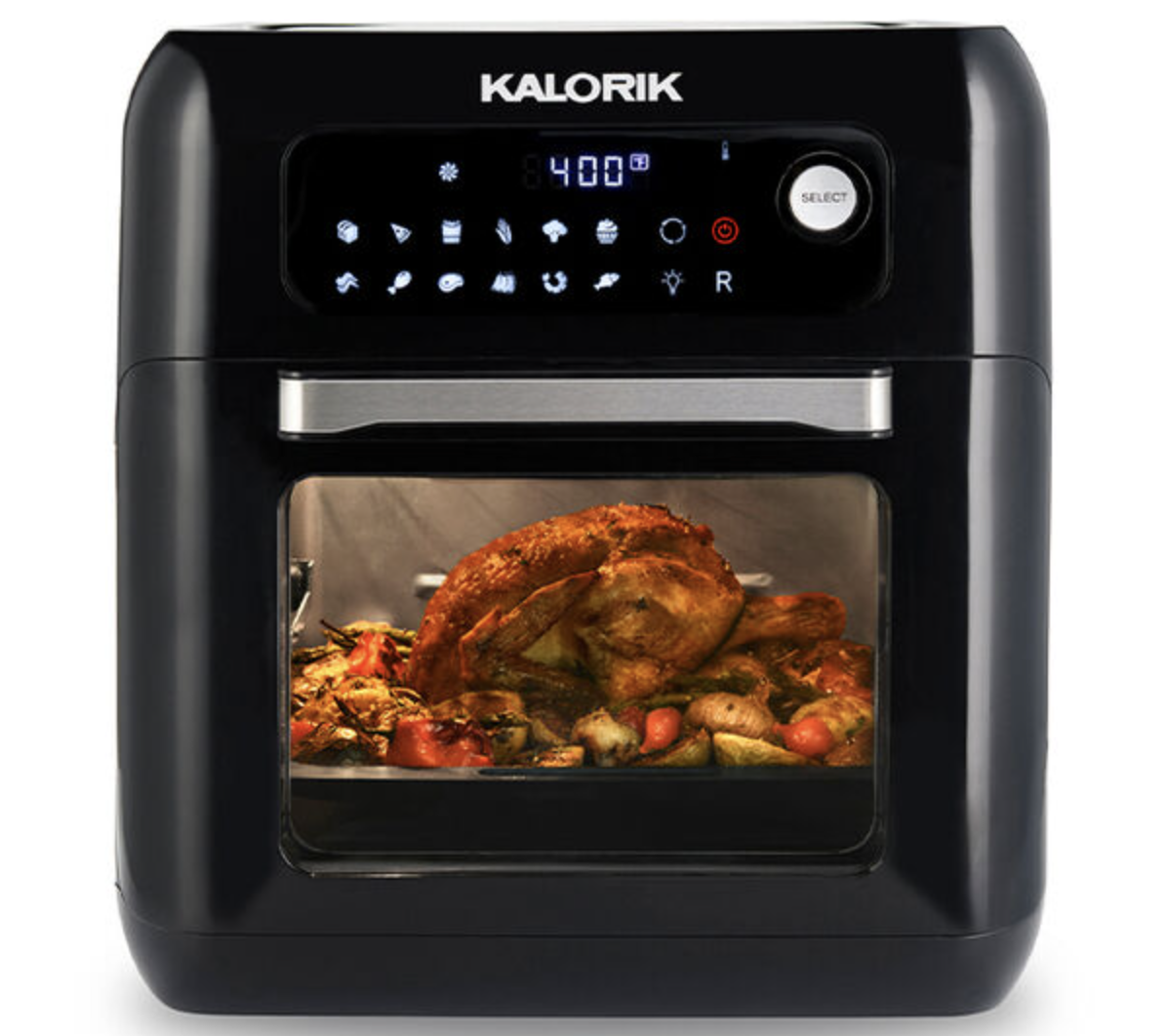 They're all the rage right now, so don't miss out and grab your very own air fryer to see what the hype is all about. Honestly, it's one of the most versatile kitchen appliances ever. It can bake. It can fry. It can grill. It can toast and roast up to 30% faster than other cooking options without the annoyance of preheating.
Plus, it's a healthier cooking option since there isn't a need for oil ultimately reducing fat by up to 75% without skimping on the golden, fried taste of perfection. This air fryer comes with 13 smart preset options and includes 9 of its own accessories. The large capacity is ideal for RVs full of families and friends.
Pit Boss 6-Piece Cast Iron Starter Set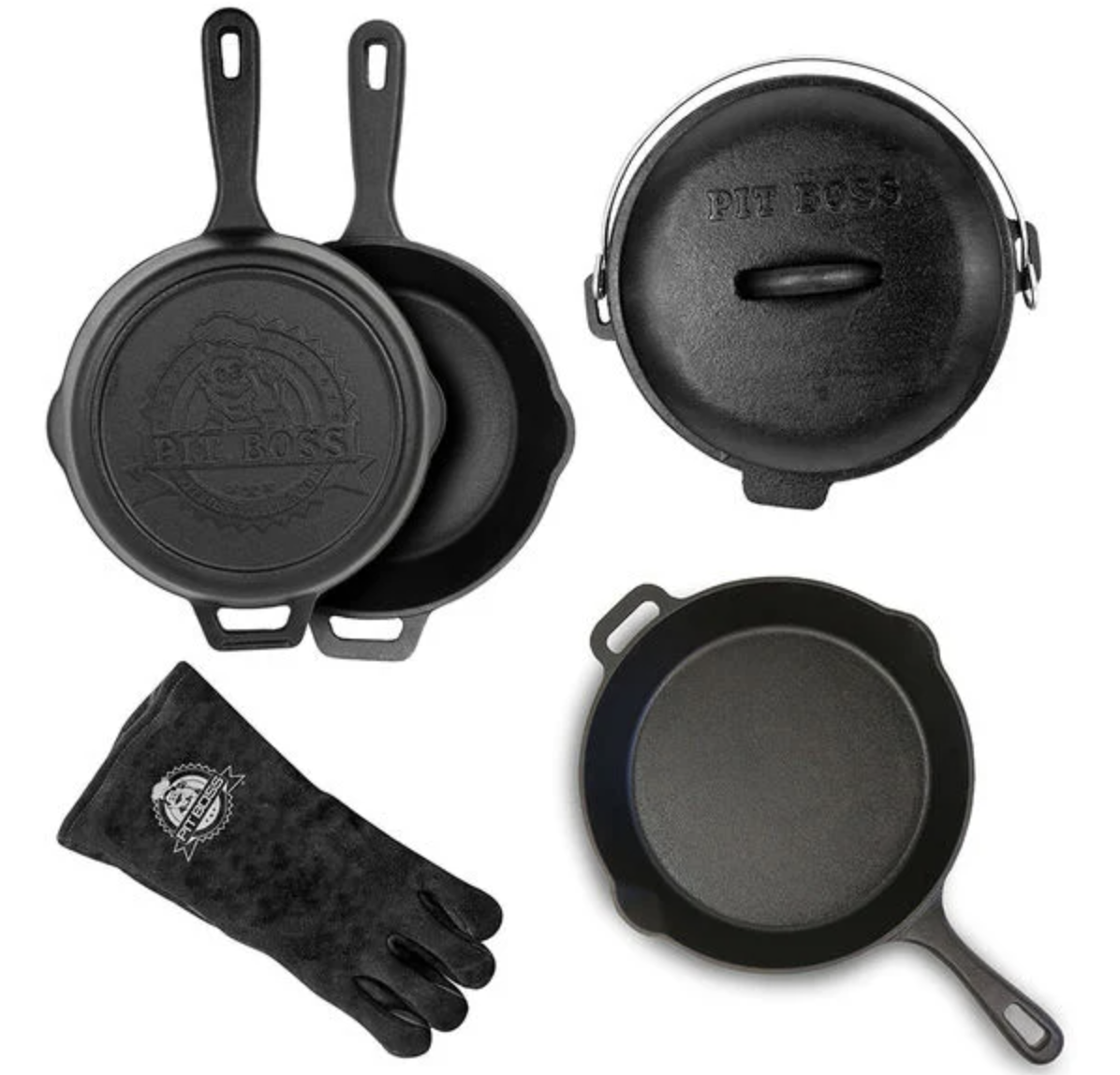 If you're just starting to accumulate cooking essentials for your RV, or if you're one of those jump into the hot grease without caution type of people, then chances are you probably need to stock up on the basics. This 6-piece cast iron starter set from Pit Boss is the perfect accessory to round out your kitchen arsenal. It includes a 10" pre-seasoned cast iron skillet with a long handle, a 12" pre-seasoned cast iron deep skillet with a lid, a 10" pre-seasoned cast iron camp oven with a lid, and a heavy-duty leather glove.
Each piece, in true cast iron fashion, heats evenly and is versatile enough to bake, braise, roast, fry, or stew any and all of your favorite dishes. If you're not familiar with cast iron, let me assure you it will be your go-to choice every time you step foot in the kitchen or fire up the grill. Not only is this the ideal starter set, but it's also something that only gets better over time with every single meal then you can pass it down to your children and their children and their children. Who doesn't love a meal steeped in memories?
Camp Chef Reversible Pre-Seasoned Cast Iron Grill & Griddle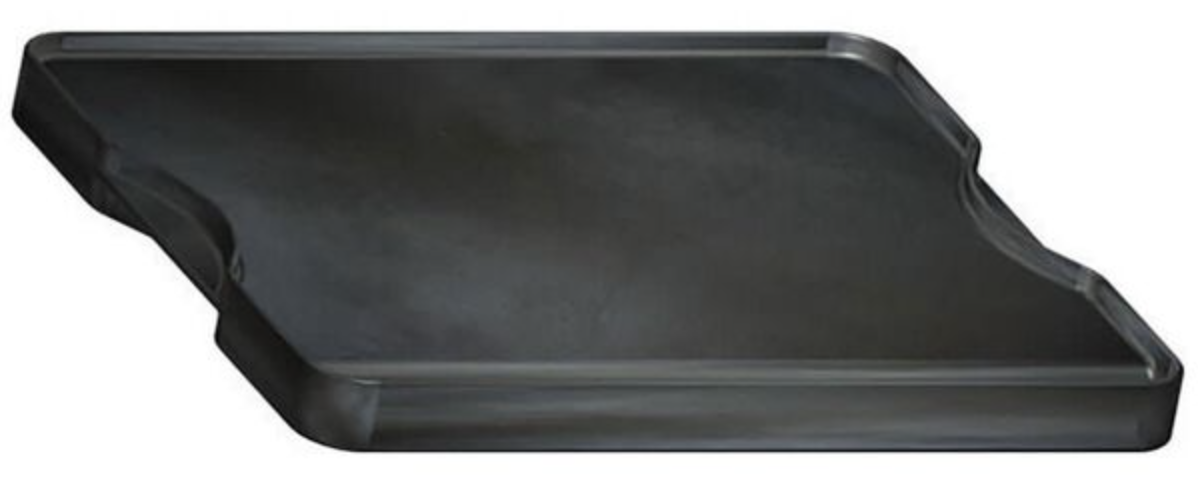 Perhaps my favorite thing on this list, this reversible pre-seasoned cast iron grill and griddle is (chef's kiss) perfection. The fact that it's literally a two-in-one cooking masterpiece with the option of a griddle on one side and a grill on the other should be enough to have it flying into your kitchen with a bow on it. However, it also maximizes space, time, and effort with a 14" x 16" cooking surface area and retains heat evenly eliminating those annoying hot spots other pots and pans don't warn you about. Use it for breakfast, lunch, dinner, or an impromptu snack. I guarantee everyone will be asking for seconds.
NutriBullet Juicer Pro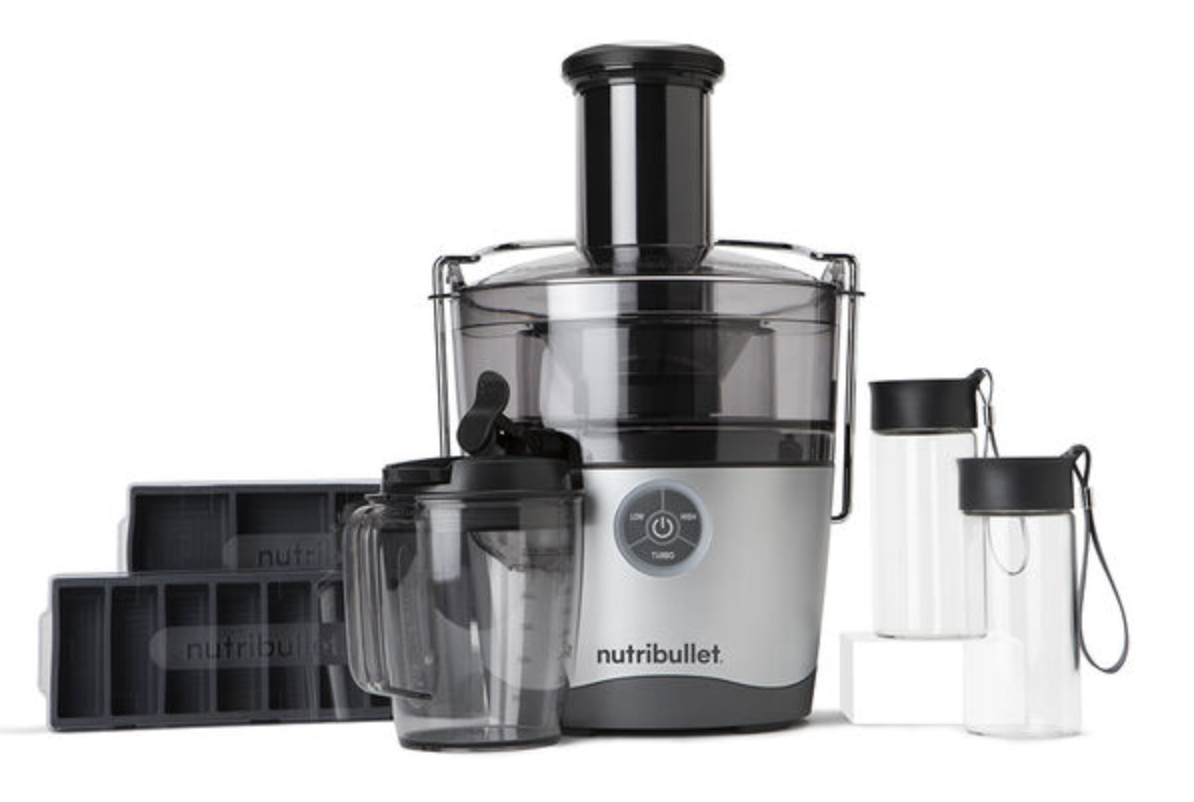 Sometimes being on the road means being so far off the grid that you have to fend for yourself when it comes to your juice cravings. Problem solved when you have the NutriBullet Juicer Pro to reach for! Designed for ultimate efficiency, you can sip on smooth and flavorful juice that will hit the spot every single time.
The 1000-watt motor has turbo speed to handle any type of produce and an extra-large pulp basin ensures you can get a full pitcher of deliciousness without having to stop and dump mid-juice. Putting the "pro" in the Juicer Pro is the fact it comes with its own pitcher, freezer trays, and two to-go bottles so you're all set from each juice session. What's not to like? Cheers.
NewAir Countertop Stainless Steel Ice Maker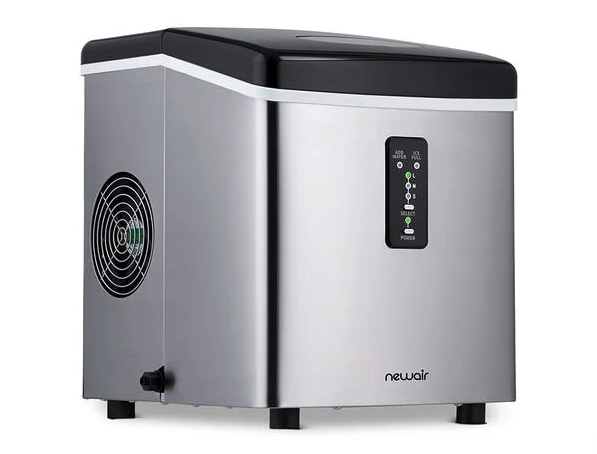 Now that you have enough accessories to heat up the kitchen and a juicer to satiate the thirst you've worked up, cool off with the perfectly shaped bullet ice from this countertop ice maker. A steady supply of ice is a luxury everyone can appreciate, especially when the ice comes in three different sizes making it the ideal choice to chill your beverage, fill up your cooler, or crunch on as you pass by. It's a temptation I've never been able to stand up to. Good ice? Yes, please.
This stainless steel version from NewAir produces 28 pounds of ice in a day and keeps it cold in an insulated storage compartment. An intuitive 2-button operation makes start-up simple, and the small footprint means it doesn't have to take up a ton of room for you to enjoy its efforts. It's the one accessory that will literally have everyone chilling when they step foot in your RV. What more could you want?
---
Stock up on these accessories and bring your on-the-road kitchen to life. Family and friends will be asking you what the special ingredient is that keeps them coming back to your table over and over again, but like the holder of any good recipe, you're not obligated to share.
However, sharing is caring so spread the love. There are enough RV cooking accessories to go around and, let's face it, no one should have to go without the je ne sais quoi that takes their off-the-grid creations to five-star dining levels.