Rivian and Mercedes are Teaming Up to Make Electric Vans
Will We See an Electric Version of the Sprinter in the Future?
American EV manufacturer Rivian is joining forces with German automaker Mercedes-Benz to create two electric van platforms. The two companies announced that they have entered into a memorandum of understanding in which they will jointly develop new electric vehicle platforms under their respective brands. The agreement still needs to pass regulatory evaluation but should move forward sometime in the near future.
In addition to creating its R1T and R1S electric pickup and SUV, Rivian already builds EV cargo vans for Amazon. All three vehicles use the same underlying platform, with just a few modifications to make it more suitable for each model. Meanwhile, Mercedes has announced three EVs of its own, with the first of those vehicles arriving later this year.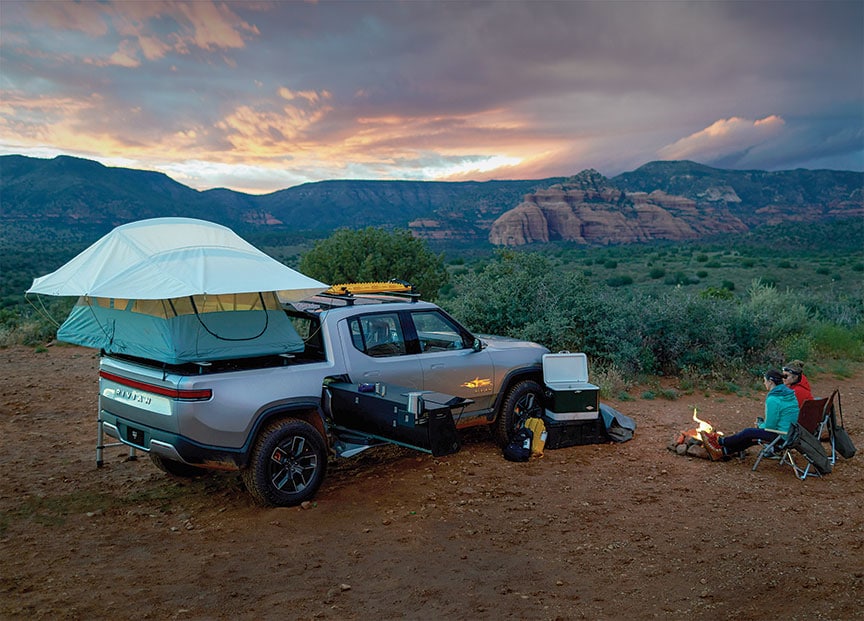 In a press release announcing the potential partnership, the two companies indicate they will build a shared manufacturing facility in Europe. The memorandum of understanding calls for a strategic partnership between the brands that will leverage their shared investments in research and development and quickly scale up production on the new EV platforms. For Mercedes, that means a deeper investment into its VAN.EA architecture, while Rivian concentrates on its second-generation cargo hauler.
While neither company has indicated that they are working on an electric camper van, it is safe to say that Mercedes is at least exploring the idea. The iconic Sprinter van is a mainstay in the RV market and is commonly used as a platform for Class B motorhomes. Providing partner brands with an electric version of the Sprinter will likely be a top priority for this project, with an eye on delivering EV models in the future.
"We're delighted to be partnering with Mercedes-Benz on this project," Rivian CEO RJ Scaringe says in the press release. "Mercedes-Benz is one of the world's best known and respected automotive companies, and we believe that together we will produce truly remarkable electric vans which will not only benefit our customers, but the planet."
"From 2025 onwards, all vans based on our new architecture VAN.EA will be electric-only," Head of Mercedes-Benz Vans Mathias Geisen adds. "I am delighted that as part of this transformation, we are now joining forces with Rivian—a highly dynamic and inspiring partner with a strong technology position. We are sharing investments and technology because we also share the same strategic ambition: accelerating the electrification of the van market with sustainable and superior products for our customers."
Even if this partnership receives the stamp of approval from regulators, it will be several years before we see an electric Sprinter hitting the market. Still, it is exciting to think about that next-generation platform and what it will mean for the future of camping and outdoor adventure.