U.S. Department of the Interior Adds New Members
A Diverse Staff Well-Equipped to Address Multiple Challenges Facing the Department
The U.S. Department of the Interior announced last week that it had hired additional members to the agency's leadership team. They will work to promote The United States' natural, cultural and historic resources, as well as honor the nation-to-nation with Tribes.
"As we work to advance President Biden's vision for a clean energy future that creates good-paying jobs, protects the environment, and powers our nation, we are thrilled to welcome our newest teammates. The diverse experiences of our staff will help us address the four intersecting challenges that the president has made a priority for his administration: COVID-19, economic recovery, racial equity and climate change — all of which disproportionately impact Tribal communities with whom we have a critical trust responsibility," said Jennifer Van der Heide, Chief of Staff.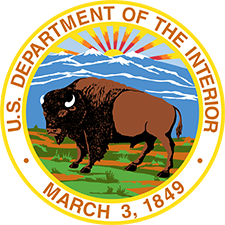 The Department of the Interior strives to have a political team reflective of the diversity of the country. As a result, more than 50 percent of its members identify as black, indigenous and people of color (BIPOC). 80 percent identify as women.
The list of newly hired appointees (in alphabetical order) and their role is below:
Shakiyya Bland, Ed.D. – Albert Einstein Distinguished Educator Fellow, Office of the Secretary
Daniel Cordalis – Deputy Solicitor, Water
Nada Culver – Deputy Director, Policy and Programs, Bureau of Land Management
Bryan Newland – Principal Deputy Assistant Secretary, Indian Affairs