Adding some power to your camping trip or tailgating experience has never been easier thanks to the Champion Power Equipment 2500-Watt Portable Inverter Generator. This model is ultralight, weighing just 39 pounds – making it one of the lightest 2500-watt inverters in the industry. 
The Champion 2500-watt also comes with two covered, 120-volt 20A household outlets, plus a pair of USB ports, so you can warm up the game-winning chili while charging up your phone (and your friend's). 
The Inverter is also noise-friendly, operating at a 53 dBA from 23 feet – about the same noise level as a dishwasher. And, with an optional Smart Economy Mode, you can have an even quieter operation plus, better fuel economy, extended engine life, and reduced electrical load.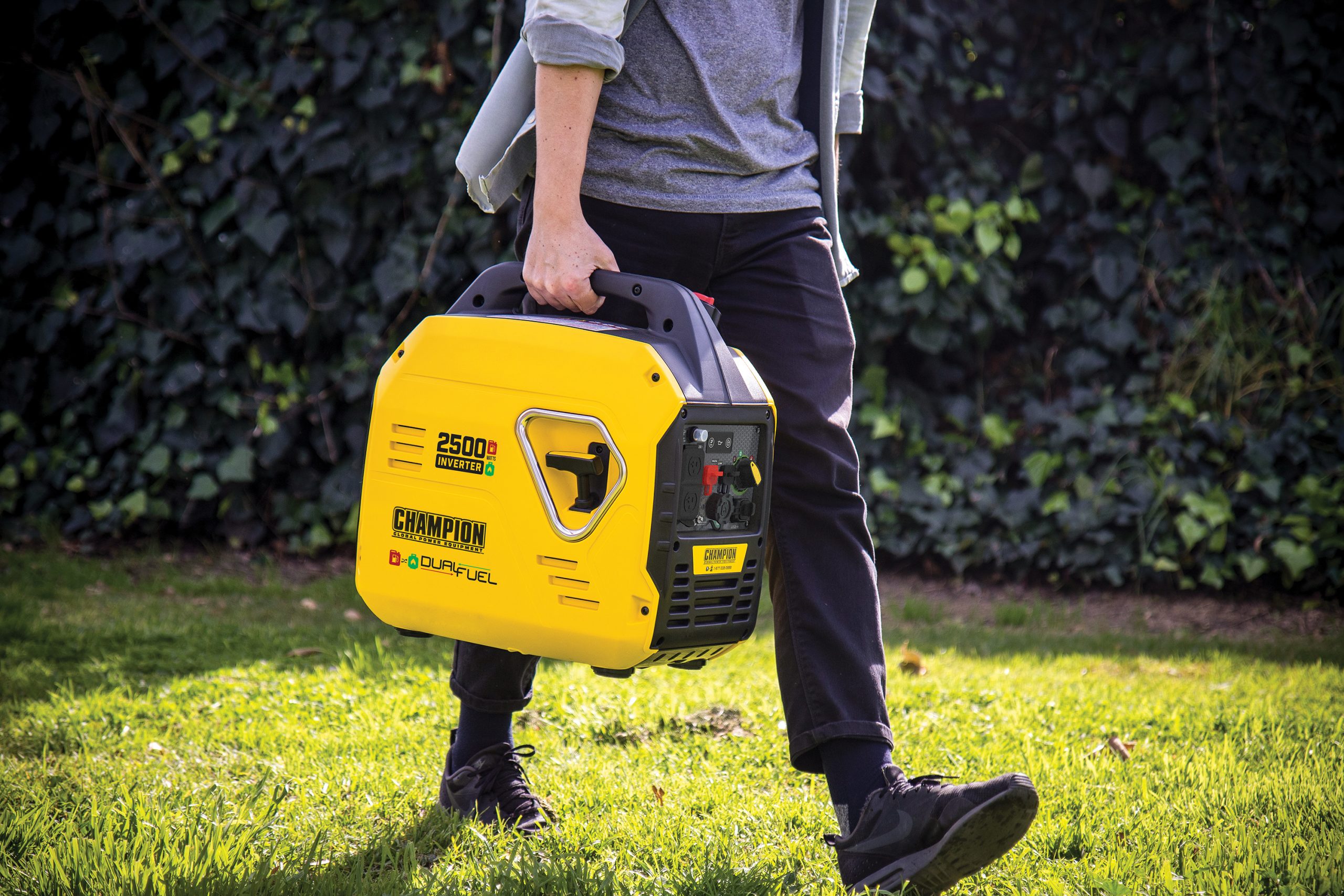 Another great feature about the Dual-Fuel generator by Champion is that it's ready to go right out of the box! It comes fully assembled with a hassle-free setup. Just add oil, fill up with gas or connect a propane tank, select the fuel source, start up the inverter, and then plug in your equipment. It's as simple as that! And, the built-in carrying handle makes taking it to the football game, campsite, or wherever you need it quickly and easily. 
When the 1.05-gallon tank of gasoline is full, the 79cc Champion engine produces 2500 starting watts and 1850 running watts and will run for up to 11.5 hours at 25 percent load. When using a 20-pound propane tank, it produces 2500 starting watts and 1665 running watts and will run for up to 34 hours at 25 percent load.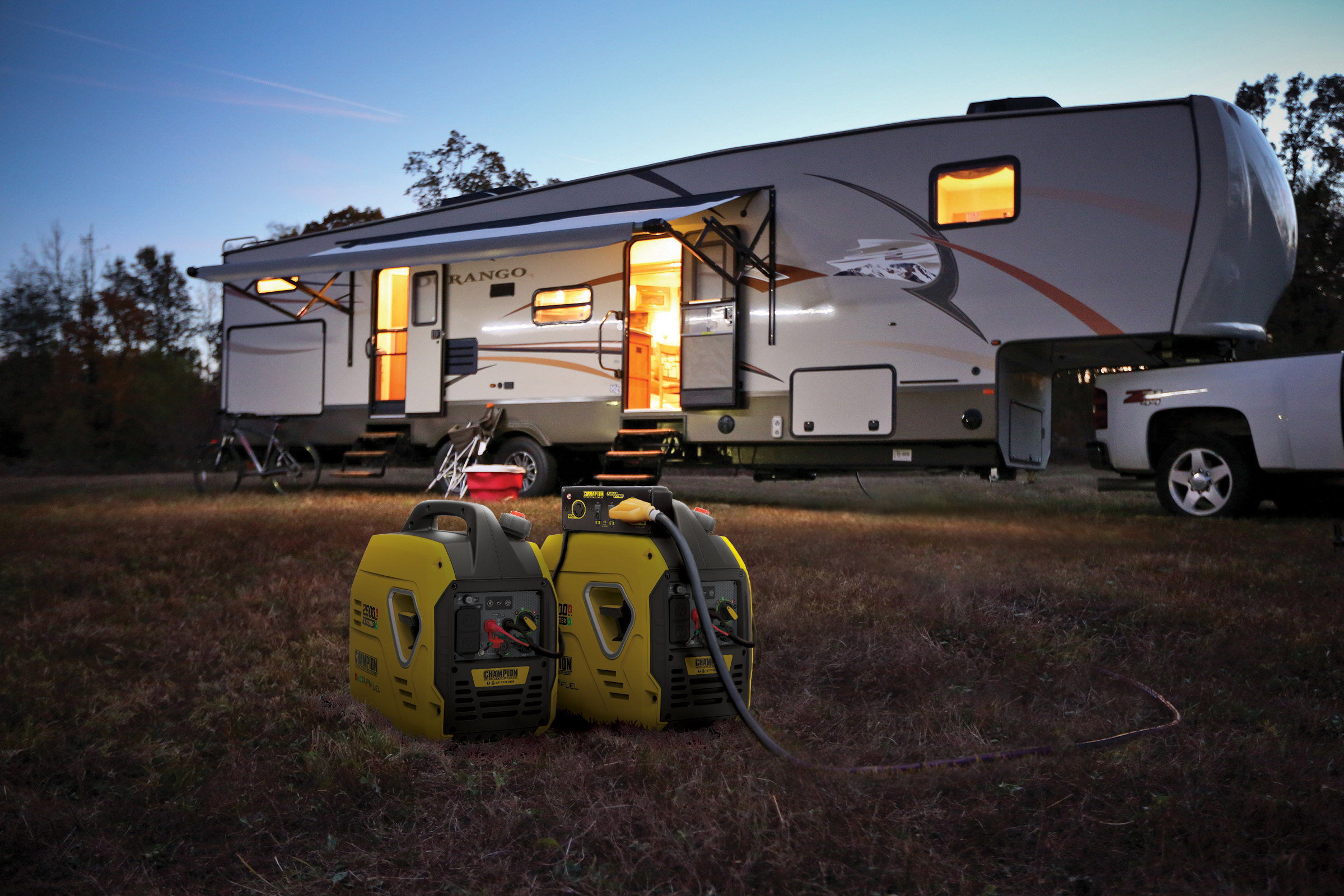 Champion's 2500-watt inverter is also parallel ready, meaning you can pair it with another Champion 2500-watt inverter for 30 amps of power with a clip-on parallel kit (sold separately). This lets you integrate two inverters, plus the kit has a standard 30A RV outlet and a 120V 30A locking outlet.
The Champion 2500-watt inverter is EPA certified and a CARB compliant generator. And, Champion Support and their nationwide network of service centers will back up your purchase with a 3-year limited warranty and FREE lifetime technical support. So, when it comes to powering up your adventure, pick Champion and the Champion 2500-watt Dual Fuel Inverter.