12 Stocking Stuffers for the RVer on Your List
Even if your RV is buttoned up for the winter, these gifts will keep an RVer happily looking forward to the season.
It's the most wonderful time of the year, the happiest season of all, and whether you're enjoying it from your RV or a bricks-and-sticks home, thinking about all the adventures and places your RV is allowing you to experience is a reason to celebrate.
Here are some little treasures, and a few bigger ones, the RVer in your life can appreciate; maybe they'll even inspire you and your loved one (or loved ones) to try something new in 2022. So while chestnuts are roasting on an open fire and family is gathered together, y'all can be digging through stockings to see what surprises await.
So let's raise a cup—we've got just the one for you; see the wine tumbler with removable stem—and toast to future RV adventures, good times, and all the really great places we can visit across this country.
Stainless Steel Wine Tumbler With Removable Stem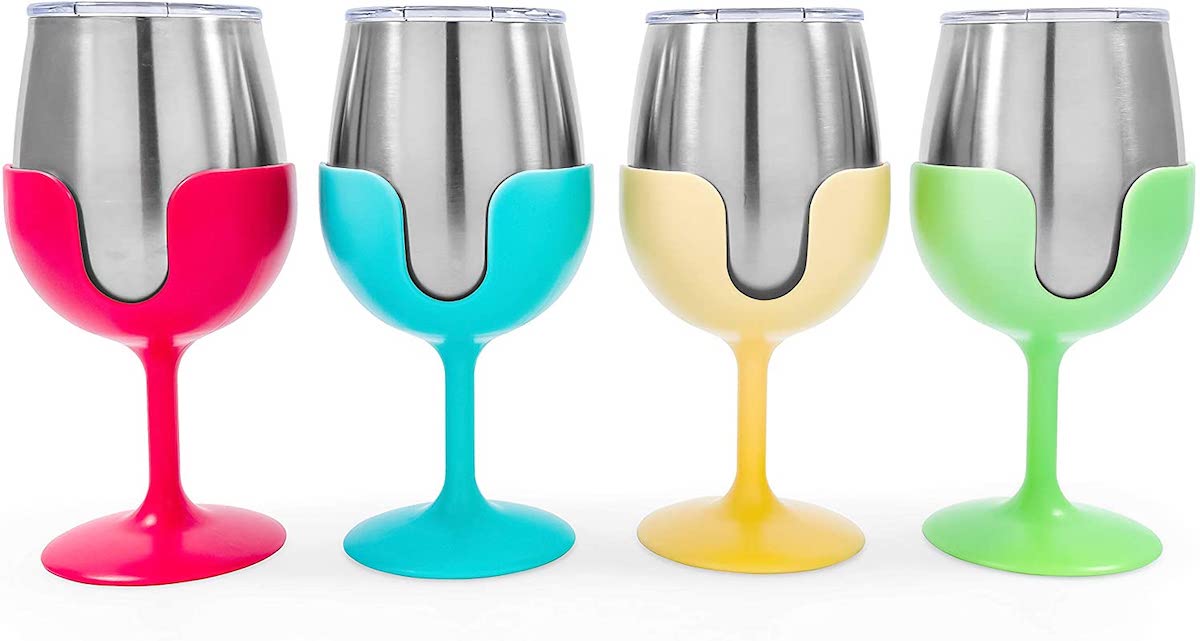 This cool—literally, it keeps your drink cool—tumbler from Camco is double-walled and vacuum-insulated. The stainless-steel 8-ounce tumbler doubles as a wine "glass" when fitted into the colorful durable plastic stem holder. Each tumbler measures 7 inches tall with the stem and has a removable clear lid. The wine tumblers are sold in two-packs of different colors so you can keep track of your own cup.
Spice Rack With 3 Jars of Spice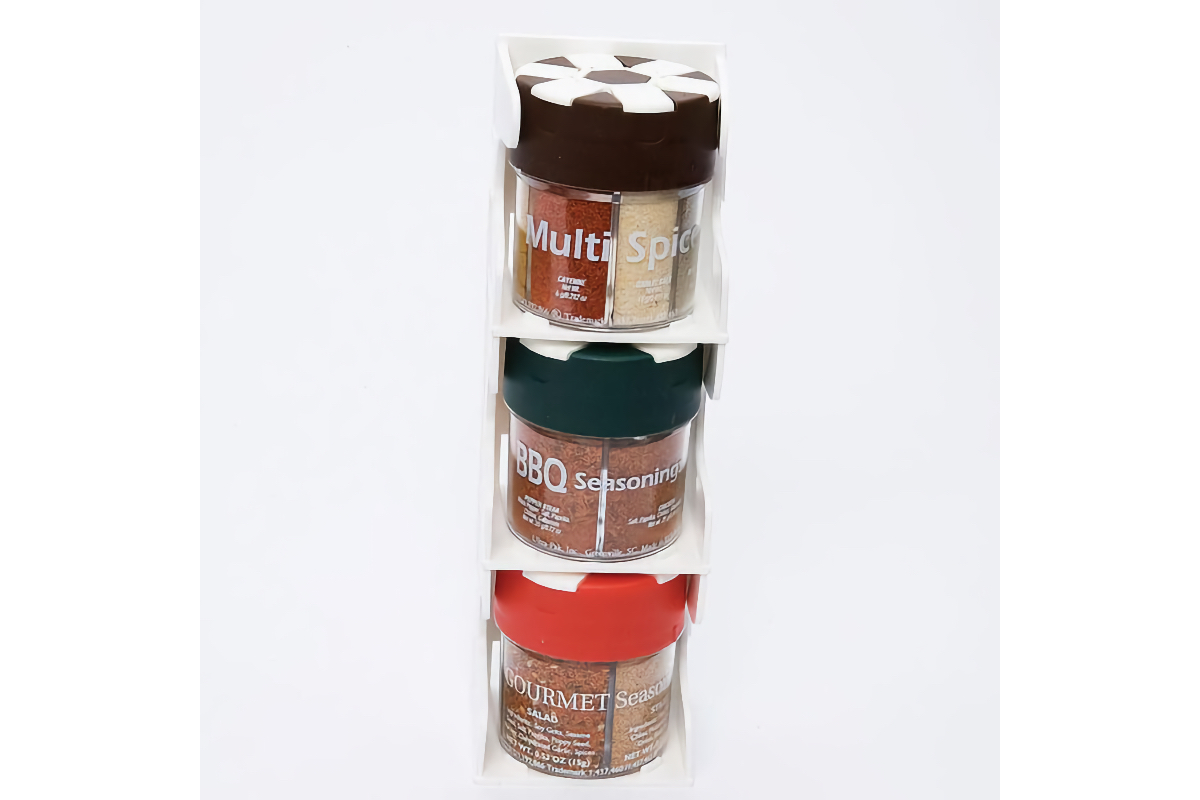 Fourteen seasonings are included in this hangable spice rack with three jars that are each packed with multiple essences. Multi Spice, BBQ Seasonings, and Gourmet contain the mainstays salt and pepper, as well as seasonings for seafood, chicken, and salad, to name a few. The mini-tower of flavor will fit into your favorite chef's stocking and take up little space in the RV.
Eyewear Retainer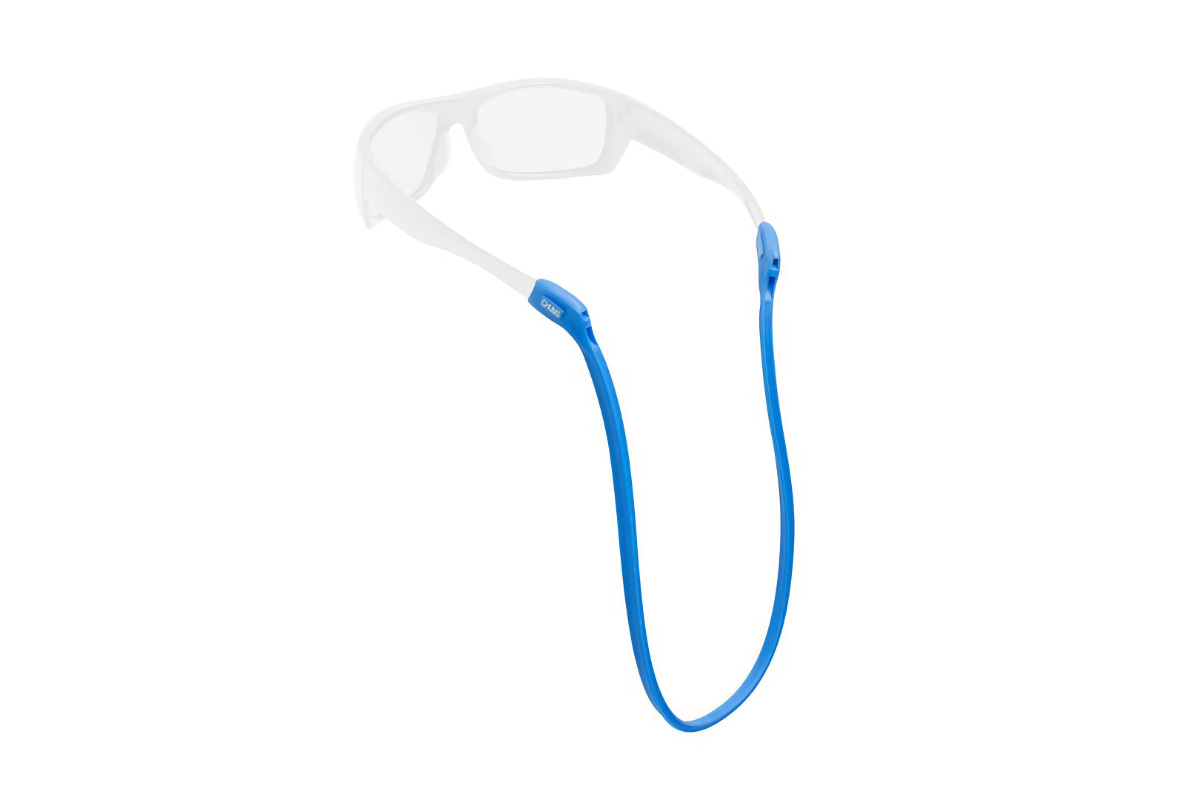 To keep those sunglasses handy or from flying off while partaking in wild whitewater rafting, for instance, these eyewear retainers from Chums will keep your glasses where you last put them. The Halfpipe fits small-to-medium-sized frames and will float frames weighing up to 5 grams. The lightweight latex tube design helps it fit under helmets and an adjustable bead allows you to customize fit. The Switchback has a two-port design to fit a variety of frames. Its stretchy silicone retainer won't absorb water and is UV resistant.
Happy Camper Pet T-Shirt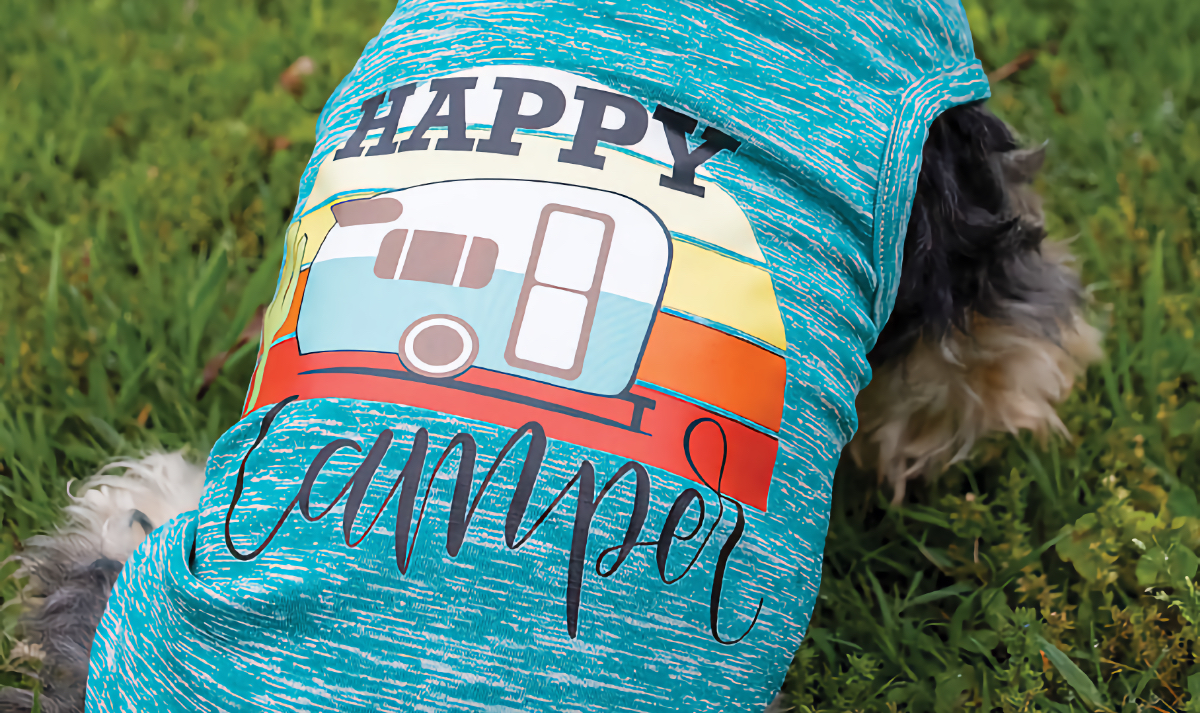 But of course, your four-legged fuzzy family member has a stocking hung by the fireplace! And they're most likely quite happy to go camping with you, so why not outfit them to hit the road in style with the Happy Camper Pet T-Shirt from Camping World? And with small-to-large sizes available for dogs with girths ranging from 9–18 inches, there's a T-shirt to fit all dogs, except perhaps a Teacup Chihuahua or an Irish Wolfhound. The 92 percent polyester and 8 percent spandex shirt has a high cut so as not to interfere with potty breaks.
ThermoPro TP07S Digital Wireless Meat Thermometer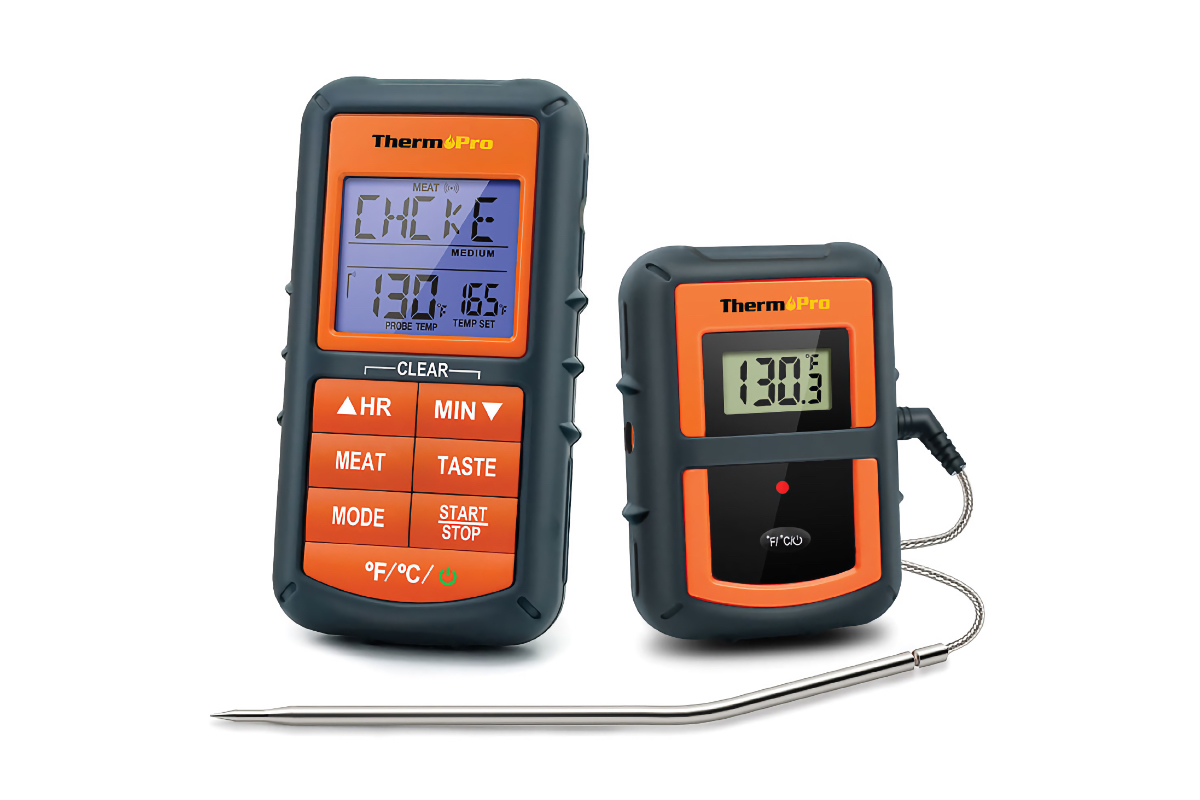 The chef or grill fanatic in your family can toss a steak or chicken onto the barbecue and then join the rest of the party group while remotely monitoring the meal's temperature. The ThermoPro's wireless transmitter has a range of up to 300 feet and an alarm will let you know when the desired temperature is reached. Three backlit colors provide a visual indication and temperatures can be programmed to set cooking temps to suit personal tastes. A countdown timer lets you monitor all dishes during meal prep.
Omnia Stove Top Oven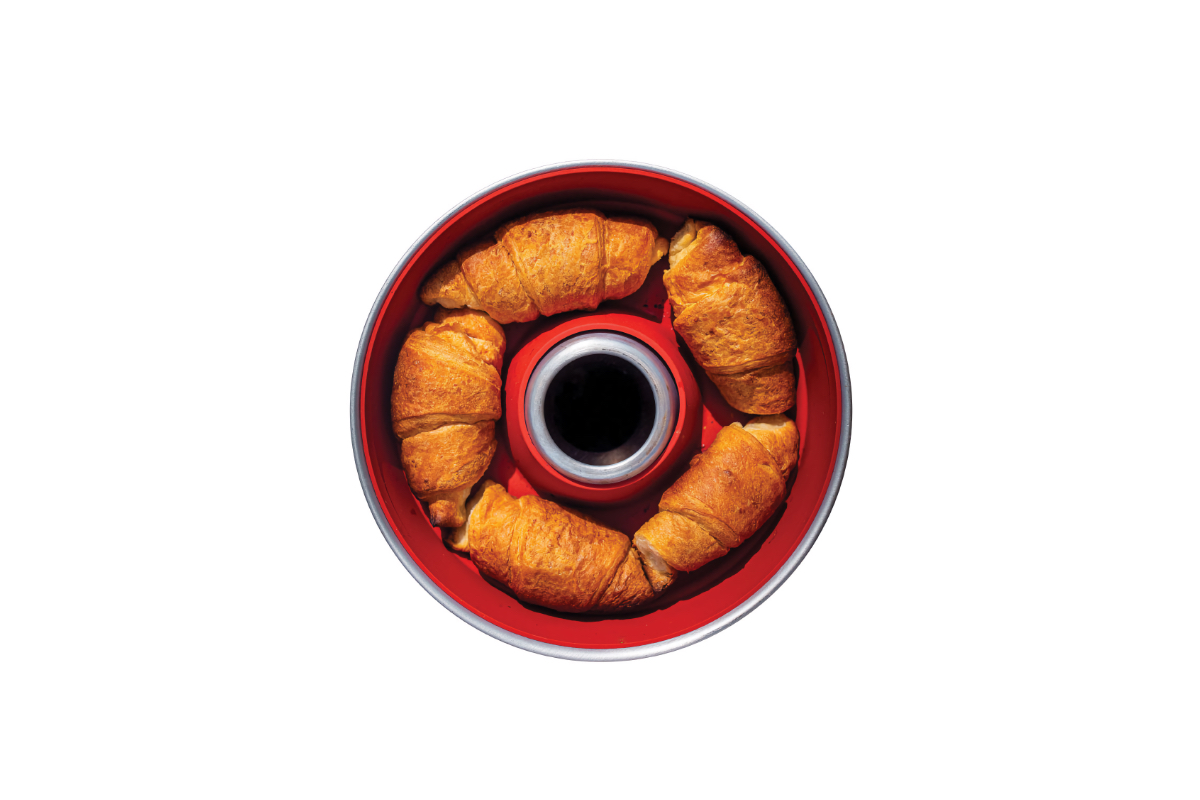 You will need a jumbo-sized stocking to hold the Omnia Stove Top Oven, but it's so cool we had to include it! Made in Sweden, this versatile oven for every camping situation weighs just over a pound, nests down to 10 inches in diameter and 5ó inches tall, and is designed for use on gas burners, electric stovetops, and grills. The three-piece "recreational oven" evenly spreads heat around, just like a conventional oven, and holds up to 2.1 quarts. You can make everything from breads to calzones to lasagnas—in fact, the company lists these tasty recipe ideas on its website. The company's other scrumptious recipes include pumpkin pie, frittata, chicken wings, and scalloped potatoes with goat cheese and fennel. Omnia even sells a cookbook with 60 pages of recipes. In less than 30 minutes of cooking time, you can have scalloped leeks with ham or a Swedish Flying Jacob Casserole (yep, those recipes are listed on the website) at the ready.
America the Beautiful Pass
Our country's national parks are a wonder to behold and with more than 400 of them spanning more than 80 million acres there's sure to be a place you want to visit. The $80 annual America the Beautiful Pass is your ticket to more than 2,000 federal recreation sites and covers entrance fees at national parks and national wildlife refuges for all passengers in a personal vehicle (or up to four adults at sites that charge per person). Children ages 15 and under are admitted free. It's the perfect gift for the outdoor explorer in your family! Current and veteran US military get a free pass.
Wolf'em Stick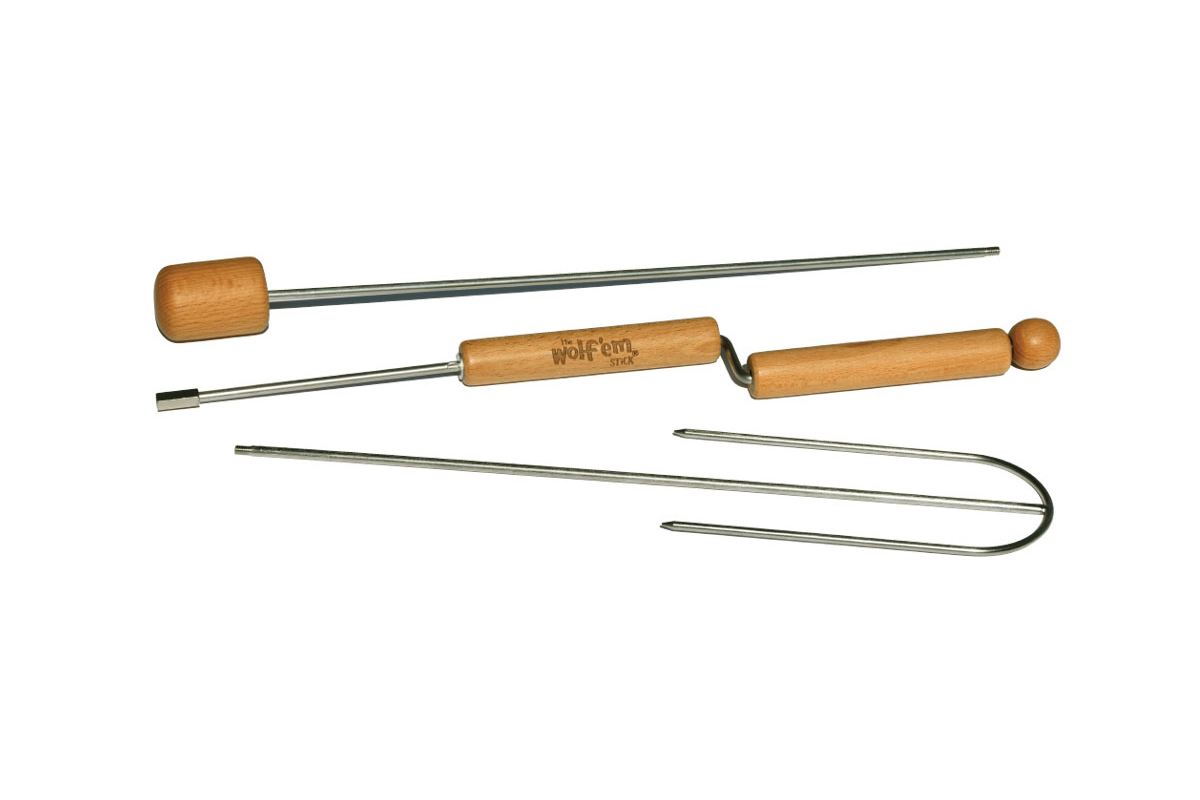 Once you see the many treats you can create with the Wolf'em Stick you'll know precisely why it's called that. The do-it-all campfire roasting stick is more than a marshmallow roaster with its rotary handle and biscuit cup attachment. The backward-facing cooking fork keeps marshmallows and hot dogs from falling off. To make biscuit cups that can be filled with sweet or savory treats of your choice, simply spray the wooden biscuit attachment with nonstick oil and then wrap it with ready-made refrigerated biscuit dough like one from Pillsbury. Then roast to your liking, slide it off, and fill it with goodies. The packaging includes more than 30 recipe ideas. Wolf'em Sticks are 18 inches long, expand to 32 inches, and you can even get the wooden handle engraved. Stuff a Wolf'em Stick into every family member's stocking and toss in some Hershey Kisses, which will make a yummy start for a biscuit!
Surprise Getaway
Book a campsite at your favorite RV park or somewhere new you've been dreaming about. Print out the reservation confirmation or create a fun gift certificate and slip that into your loved one's stocking. Whether you're planning an RV vacation for the present time or for one later in the year, you'll all have something to look forward to.
Adjustable Drink Holder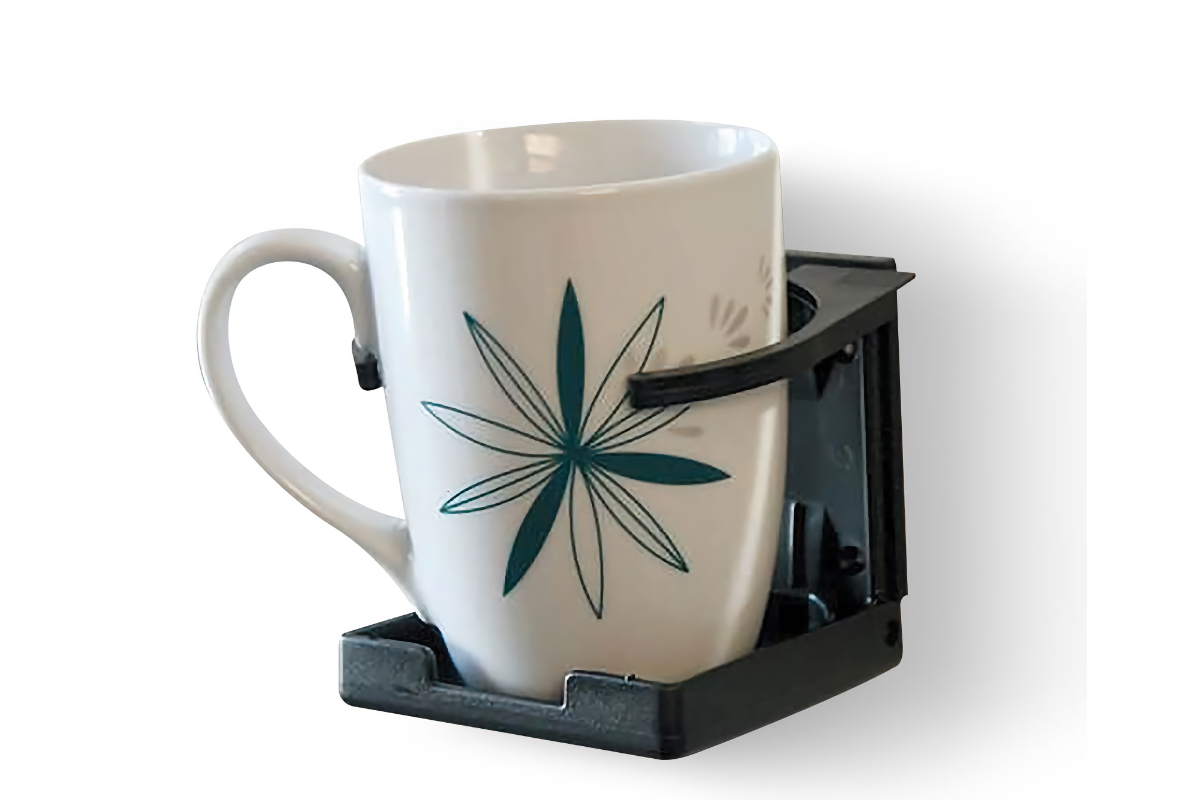 Need a place to park your coffee cup, grande latte, or can of soda? If tabletop space is at a premium or you simply want your drink cup out of elbow's reach, the Adjustable Drink Holder from Camping World can be mounted to your RV's sidewall with the included adhesive strips and screws. The high-impact plastic drink holder has adjustable arms and folds down flat to 1 inch.
Do Good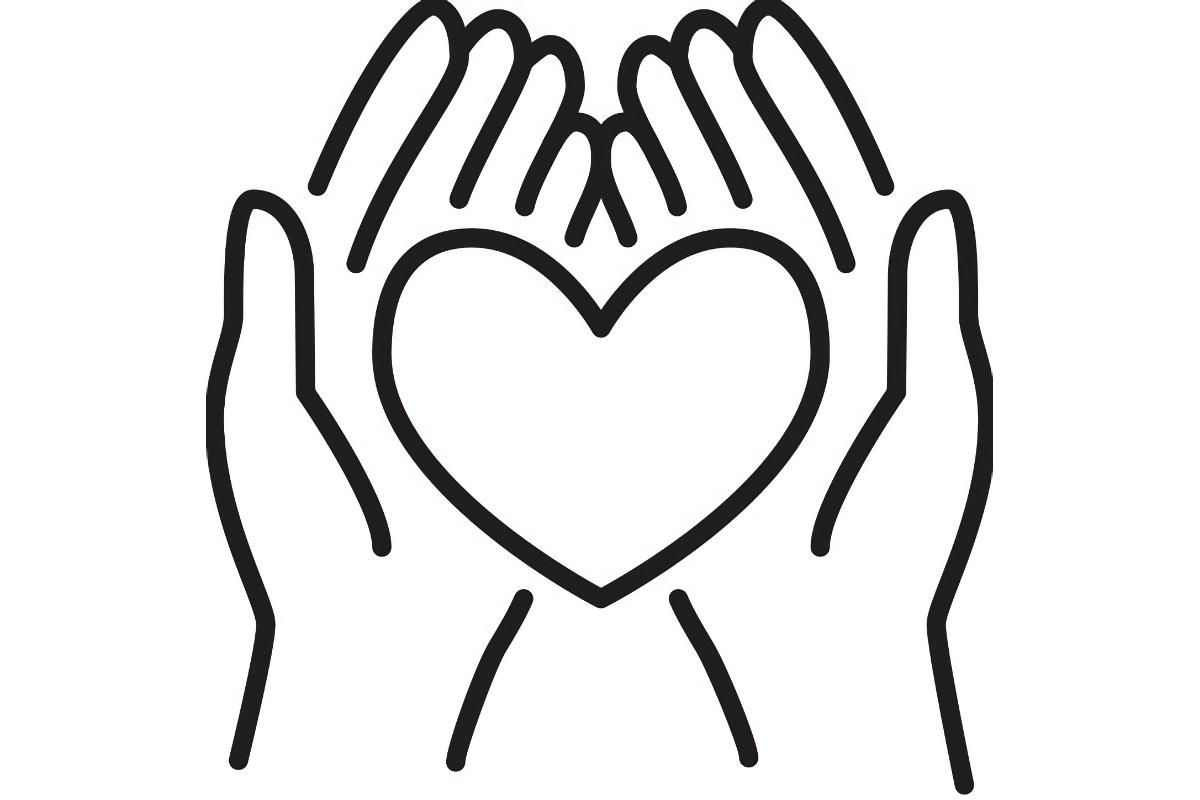 Few things compare to the feeling you get when doing something nice for others, especially this time of year. Research a charity where you can help out and give it your all, like offering to serve meals in a soup kitchen, delivering meals to seniors, walking dogs at a local animal shelter, or setting up a drive to collect donations for a specific organization. Whether it's donating your time, $5 or $500, you can make a difference and you're sure to put a smile on someone's face, including your own. Put a note in your loved one's stocking that you've donated a dollar amount in his or her name, or that you'd like your partner to join you on one of these Good Samaritan ventures.
Steiner 8×25 Mini Compact Binoculars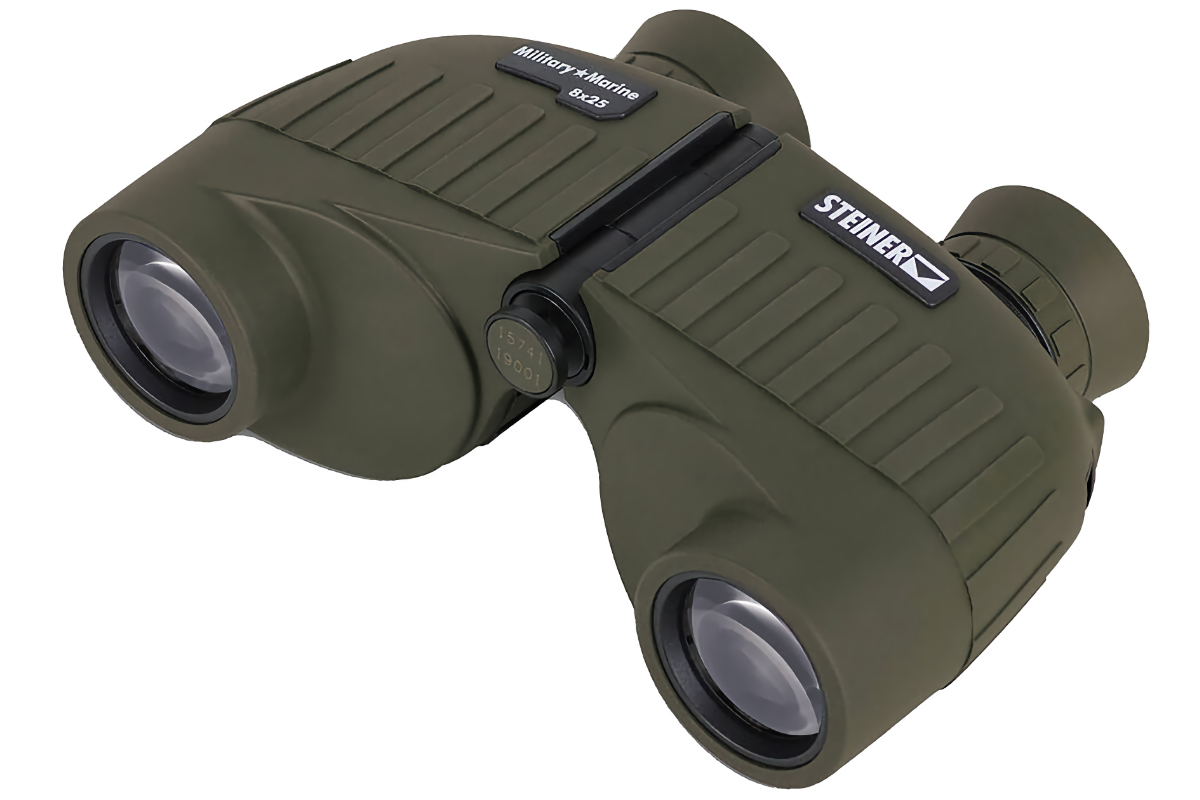 The pocket-size Steiner 8×25 binoculars are the civilian version of proven military binoculars. They're perfect for those who don't want to miss the sights, from taking in those gorgeous mountaintop views to bird-watching. The Floating Prism System uses a flexible silicone lens mount to absorb severe shock and impact without damaging the Sports-Auto Focus System. The Steiner Heritage Warranty covers the product for life (restrictions apply).
(All photos courtesy of the manufacturers)