July 5, 2011 (Ventura, CA) Woodall's, a Camping World company and the leading brand in campground directories, today announced the launch of RV & Camping Copilot, the most comprehensive campground mobile application available for iPhone and iPad. The free app provides RVers and outdoor enthusiasts instant and convenient access to more than 12,000 private and public campgrounds and RV parks in the United States and Canada, plus Mexico. It can be downloaded for free at http://itunes.apple.com/us/app/woodalls-rv-camping-copilot/id445868562?mt=8.
Woodall's RV & Camping Copilot can be downloaded for free from the Apple App Store and provides complete campground information, including amenities, services, types of campsites, on-site recreation and identifies many camping discounts offered at parks. Private campgrounds also include Woodall's 5W/5W Rating System, which is the most trusted consumer campground rating.
"Woodall's RV & Camping Copilot is a groundbreaking mobile applicationthat provides RVers and family campers access to campground information from the comfort of home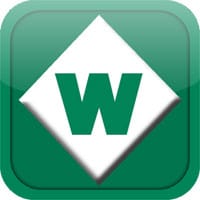 or their home on the road," said Marcus Lemonis, CEO of Camping World. "This mobile app is the first of its kind, and we are pleased to lead the industry into the mobile space. But more importantly, we are thrilled to offer this app to camping enthusiasts for free."
Woodall's is also allowing RVers and campers the opportunity to enter to win $250 cash to support their summer camping plans. Consumers can simply download the App, try it, write a review on both iTunes and on the Woodall's Facebook page at Facebook.com/Woodalls and they will be automatically entered to win.
The Woodall's mobile application interface is intuitive and easy to navigate. It will offer the ability to search campgrounds by city, state/province, nearest location or by campground name in an easy one-click search format. Users will also have the ability to view photos, take virtual tours and indicate their favorite campgrounds as well as share them on Facebook, Twitter or email to a friend. More than 1,000 popular attractions, in addition to Camping World retail locations, are accessible on the application. The Woodall's RV & Camping Copilot App supports the iPhone, iPod Touch and the iPad and requires the iOS 4.2 system or higher, and was developed in collaboration with Consent Media.