Big skies and world class restaurants will highlight a trip to western Canada
Winter is a great time to begin travel planning a road trip through the wide-open prairies of Saskatchewan, the "land of the living skies." This western Canadian province is an RVer's delight. You'll find miles of rolling hills, scenic valleys and mountains, amazing cloud formations and millions of nighttime stars, and numerous parks, including Grasslands National Park. For foodies, the tidy city of Regina, the province's capital, is a must stop.

Previously, Regina was best known for chain restaurants like Red Lobster, Olive Garden and Tim Hortons. Today, exciting new chefs are changing all that. Here are a few of my favorites:
Breakfast: Radisson Plaza Hotel Saskatchewan, opened in 1927 by the Canadian Pacific Railway, is where Queen Elizabeth II stays when she comes to town. Chef Milton Rebello has made the hotel one of Canada's finest dining establishments.  

Rebello, who has cooked in India, the Middle East, the U.S. and in Canadian heritage hotels, is a Gold Medal Plates winner (one of the country's highest culinary honors). Breakfast in the hotel's regal Cortlandt Dining Room includes eggs Benedict made with rich, organic duck eggs and locally smoked trout or soft, sweet pickerel cheeks. Everything from flaky croissants to crunchy granola is house made. They also offer a weekday, all-you-can-eat breakfast buffet and a special Sunday buffet with even more goodies.
Lunch: For big, fragrant Italian sub sandwiches, head downtown to Italian Star Deli. For 30 years, the Giambattista family has been making flavorful sandwiches with Italian meats and cheeses on soft rolls. Buy a premade sandwich, or order one with cheeses like Brie, cheddar, cambozola, provolone, Parmesan, and Greek and Italian feta, and meats, such as pepperoni, prosciutto, calabrese (dry hot sausage), prosciuttini (dry-cured ham), Genoa salami, capicola (ham) and mortadella (large pork sausage). Add some of their fragrant basil pesto to your sandwich.

Then load up your motorhome with Italian meats and cheeses, capers, pasta, Italian coffee and olive oil from the deli's well-stocked shelves.
Dinner: The Willow on Wascana overlooks Lake Wascana and Chef Tim Davies makes regional "comfort foods" like bison and bacon tourtière on a pillow of herb whipped potato with pickled red cabbage and sweet tomato jam. Davies says 90 percent of the food on every plate is locally sourced, including pork, chicken and rabbit. It's comfort food served in a fine-dining environment.

The menu changes seasonally. The summer menu features dishes like mushroom bok choy bowl, ginger-lime-marinated game hen and maple-glazed pork tenderloin. Fall menus offer heartier offerings like fork-tender beef short ribs with celery root, parsnips, and kale, and pecan-crusted baked trout on roasted sugar beet and spinach. There are plenty of nonmeat options too.
Road Foodie Recommends: The Best of Regina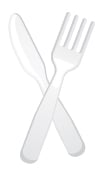 Italian Star Deli | 306-757-6733 | www.italianstardeli.com

Hotel Saskatchewan | 306-522-7691 | www.hotelsask.com

Willow on Wascana | 306-585-3663 | www.willowonwascana.ca
---