Given that Lake Charles averages a major hurricane at least every decade, it is amazing that an oak tree in this Southern Louisiana town has survived for more than 350 years. They claim here that hurricanes are even good for them – they blow away dead branches.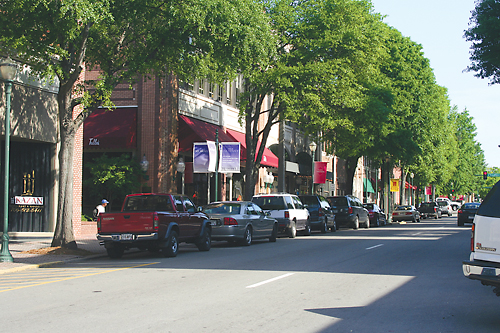 Named the Sallier Oak, it's in the backyard of the Imperial Calcasieu Museum that's on the one-time home site of Charles Sallier, for whom both the city and the tree are named.
In spite of the claim about hurricanes being beneficial, the tree was split by one in 1918. Residents put a chain around it then to hold it together. In time the tree ate the chain – if you will accept that imagery – as it literally grew around it. Then in 1930, the tree was hit by lighting and partially burned. So nature has had a couple deadly whacks at it, but as with so many creations of man and nature here in hurricane-land, it's a survivor.
On Interstate 10, Lake Charles is a city of 72,000. Although it's 30 miles from the Gulf, it's the nation's 12th largest seaport, thanks to a deep-water ship channel.
Lapping at the edge of downtown is Lake Charles, with the only white-sand, inland beach along the Gulf coast. A French pirate hid his treasure here somewhere, although it has not turned up – though not for lack of people looking for it.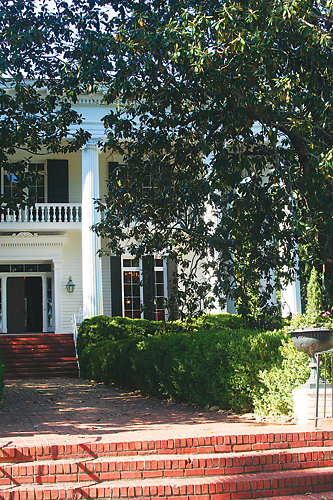 Lake Charles grew up as a rowdy sawmill town. By 1920, residents had cut down all of the trees. So now they keep busy here tending to the oil business; rebuilding after hurricanes; gambling on three floating casinos; eating jambalaya, gumbo and spicy crawfish; and going to festivals and fairs.
There are more festivals and fairs here in Southwest Louisiana than anywhere else on earth, so they say. Rodeos and Cajun music festivals are standard fare – Contraband Days and the Iowa Rabbit Festival are annual events – but the grandame of them all is Mardi Gras. That's in late February. They have been celebrating it here for so long that it qualifies for it own museum.
Since I travel alone, I jump at the chance to dine out. So when someone in the campground mentioned lunch at Steamboat Bill's, I didn't need to be told that it wins awards every year for its gumbo and broiled crawfish.
Kathi Bonamici, who owns it, is known by the old-timers here as "The Shrimp Lady." She arrived here in 1982, along with her three young daughters and no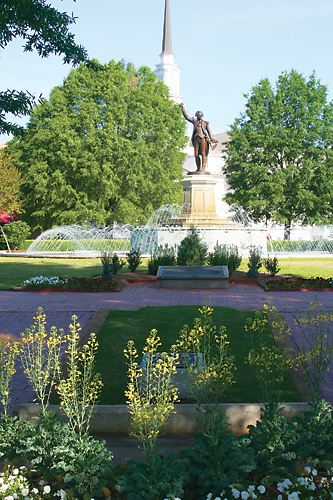 money, leaving Chicago where she was a welder. She built her local reputation on fresh shrimp, buying them right off the boats and peddling them by the roadside.
"This did not sit well with the markets in town," she told me. "So they got the city council to make me move 300 feet every second day, which made it tough for my customers. One day I was short by 28 feet and got arrested. Would you believe, a couple lawyers working pro bono, took my case all the way the state Supreme Court … and won."
Kathi said that one of the first loads of shrimp that she bought turned out to be "sour." She had told the guy who sold it to her, "I am a child of God, and you better not gyp me." That same day his truck blew up. "It made a believer out of him. He gave me a fresh batch of shrimp, and he's been a better man ever since."
Welcome to America's Outback.
 Bill's e-mail address: [email protected]