For nearly 60 years, Lance Campers has been designing the best truck campers and travel trailers to ever hit the road. That's because the company understands the needs of RVers and creates options to support their curious and adventurous lifestyle. Whether exploring state and national parks, staying at a campground with friends and family, or roaming the country, Lance has you covered. And now, with the all-new Enduro adventure trailer, you can go off-road to reach some more remote locations.
Rugged and lightweight, the Enduro is the culmination of six decades of knowledge and experience in the RV industry. First announced at Overland Expo in 2015, Lance has spent the past eight years refining the design and manufacturing process to deliver one of the best off-road travel trailers ever. The trailer is built to support an active and adventurous lifestyle, taking RVers to those hard-to-reach places in comfort and style.
The Enduro comes standard with off-road tires, reinforced independent suspension, and a welded steel chassis. It features a built-in roof rack system, an exterior kitchen and wash station, and plenty of onboard storage with a half-ton cargo capacity. The trailer has a wet bath with cassette toilet, a 12v electrical system which comes standard with a 1500-watt inverter plus 100 amp hour lithium battery, a 190-watt solar panel, and fresh and gray water tanks.
If a go-anywhere, do-anything adventure trailer doesn't fit your travel plans, Lance's line of truck campers and travel trailers has plenty of amazing options to choose from. The company makes America's most popular truck campers, blending stylish design, top-notch amenities, and unparalleled versatility. These models turn your truck into an RV, with the added benefit of being able to tow a boat, horse trailer, or other towable along for the adventure.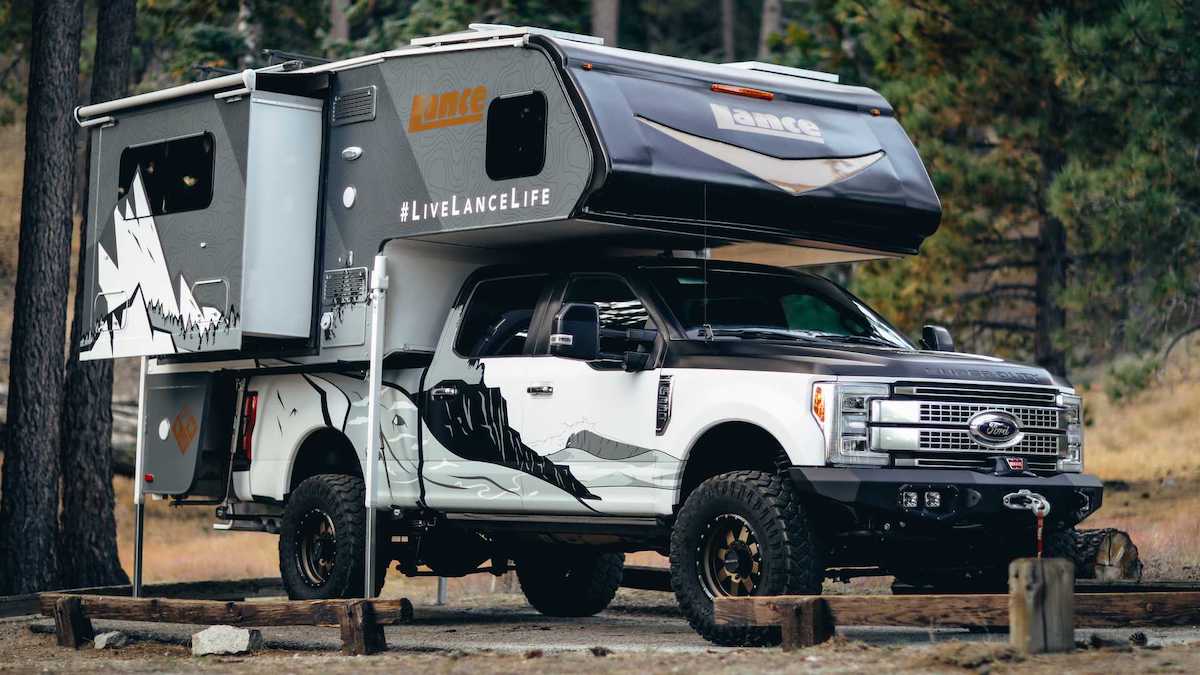 Lance's premium lightweight travel trailers come in sizes ranging from 14′ to 24′ in length, providing a variety of options for couples and families. These RVs offer comfortable living spaces, copious amounts of onboard storage, and creative floorplans designed to make life on the road as enjoyable and memorable as possible. Built for everything from weekend excursions to your favorite campground to extended travel and full-time RV living, a Lance travel trailer is a first-class home-on-wheels to go with you wherever you wander.
For a preview of everything that Lance Campers has to offer, check out the video above. And to learn more about the Enduro, Lance truck campers, and the company's line of travel trailers, visit LanceCamper.com.