For the Love of the Outdoors
Parks Project Works on Preserving Our National Parks
Premium
Spending time outdoors and enjoying nature feels just plain wonderful! In addition to the obvious health benefits of physical activity and boosting your vitamin D level by soaking up the sun, communing with nature can lessen stress, help you sleep better, and improve cognitive functioning.
The Healing Power of Nature
Simply put, nature has the power to heal and makes us happy. The US is fortunate to have more than four hundred national parks where we can camp, hike, bike, sit by a roaring river, explore historic and cultural sites, and view glaciers, spouting geysers, remarkable wildlife and plant species, sixty-foot presidents' faces carved into a mountainside, spectacular nighttime light shows, and—well, the list goes on.
Conserving Our National Parks
More than 327 million people visited our national parks in 2019 and there has been a 14 percent increase of visitors over the last five years, according to the National Park Conservation Association, clearly a sign that we love to be outdoors exploring our heritage. In July of 2020, Congress passed the Great American Outdoors Act that dedicates up to $1.9 billion per year for five years to deferred maintenance projects in our National Park Service. Good news, indeed, but our parklands need more help since there's a nearly $12 billion backlog of needed repair work. Our parklands are priceless national treasures and the heart of America.
Investing in National Parks With so much at stake, not just now, but for future generations, we, the people, need to step up to heal our parklands. After all, our parklands heal us.
Parks Project, launched in 2014, is one such group that, as of this writing, has given back more than $1.2 million to our parklands through its merchandise, as well as investing in thousands of hours of manpower.
The co-founders, Keith Eshelman and Sevag Kazanci, met while working at TOMS, a popular shoe, eyewear, and apparel company known for its giving-back policy. Sevag was on the products side, while Keith was on the sales and marketing side, and they were inspired by TOMS charity-driven business philosophy of making a positive impact.
The two were volunteering in the Santa Monica Mountains of Southern California, helping with trail restoration. They saw how much work had to be done, talked about how to get more people involved, and what they could do to help out the parklands. But these two didn't just talk the talk, they walked the walk—literally—spending hours on trails to give back and organizing small groups to do boots-on-the-ground work.
The Beginnings of the Parks Project
And then a light bulb went off and they started formulating a plan, and with a sequence of events, it came together. Said Keith, "I had some pivotal moments and understanding my relationship with the outdoors and got to connect with many conservancies. We started it just in California. And we thought, what if we make some Joshua Tree product? And we introduced ourselves to the Joshua Tree National Park Association. What if we make some Muir Woods products and sell [them]in the [San Francisco] Bay area? And we met the Golden Gate Conservancy. All that paved a way to bigger relationships and bigger retailers and bigger impact and bigger reach."
"One of the voids in the marketplace," continued Keith "is not as much a product but connecting the next generation to parklands and conservation, so that spurred the idea of getting volunteer groups out and sharing what we were doing. And through those collective experiences, we saw a couple other voids in the marketplace, one of which is the product. We thought that somebody can make better products to represent some of the best brands in the outdoors, and we kind of jumped in there being first-movers with e-commerce and distributing park apparel outside the park."
Leave It Better than You Found It
With the motto "leave it better than you found it," the two put their hearts and own funds into the products, designing T-shirts and other clothing themselves, and then as the business grew, artists helped with the designing for certain collaborations.
The Parks Project crew has "a passion for the outdoors and believe it's our responsibility to promote, protect, and preserve public lands," and with this in mind, every item they create is made with purpose and helps fund a project in a park.
Sevag said, "Keith and I were super hands-on from day one, designing our first products. I can think back to being in a coffee shop and having fabric swatches with Keith and being like, is this the right color for a hat? And should we do this tone, and just really dialing in our products. It's something that's really near and dear to our hearts. Keith on the creative and product and marketing side and me on the production and supply chain side. It's something that's really important to both of us. We've collaborated on that since day one. And luckily, we have a team now that's able to do it and scale it and give us other opportunities."
Where to Find The Parks Project Gear
Creating Partnerships In 2018, Parks Project partnered with REI and National Geographic, and distribution keeps growing, with Parks Project gear available at park stores, Nordstrom, and Free People. The merchandise is "available to all, just like our national parks are," say Sevag and Keith. The merchandise is "out there representing the parks, and we've had such fun appreciation and a passion to these places," says Keith.
Regarding every product purchased through the Parks Project outdoor-lifestyle brand that includes everything from home goods to accessories, Sevag says, "We focus really heavily on our quality and being close to our supply chain. We try to keep the customer with fresh new products that are maybe bringing in different industries." Certainly, a lot of thought and quality goes into each and every item. Both of the entrepreneurs have children and the focus is to ensure that national parks and the wildlife and plant life they protect are around for future generations.
Parks Project Purpose & Partnerships
Every product that Parks Project makes is backed with a certain conservancy, a trail program, or people within the National Park Conservation Program or the Sierra Club. Additionally, the brand and volunteer events also bring a sense of community with the goal being to activate the next generation of national park conservationists. At the core of Parks Project is the Volunteer Alliance program, which came into play based upon Sevag and Keith taking the initiative in the Santa Monica Mountains.
With the help of stipends from Parks Project, crew leaders across the country organize volunteer events and activate their areas to "get out and do something cool and special for our parklands," said Abbey Robertson, brand manager for Parks Project. For every conservancy or organization they've partnered with, there's always a goal—from habitat and wildlife restoration to youth programs, to education and research programs, to trail construction and maintenance. By building these partnerships, Parks Project is able to fund projects across the country that are most important for the future of America's public lands.
Outdoors for All
Sevag said, "I'm still learning more about the outdoors and everyone from the spectrum of people who are just getting into it and just experiencing it, to people who've been hiking and camping their whole lives. And hopefully, we're giving them education and informing them about the work being done in a way to support these places and what's important, and how their votes and their actions and everything they do is part of engaging with these parks. It's really cool."
For the National Park Foundation, for instance, they're partnered with the Every Kid in a Park program, which has the goal of taking fourth-graders across the country to parks and giving them the opportunity to enjoy them. Said Abbey, "State parks, local green spaces, metro parks are areas that deserve love and care as well. Our trail crew leaders are out there beautifying those places and doing work that has been identified by municipalities and the state, and are partnering there to do cleanups or trail work or whatever the work might be. "Parks Project is all about making sure everyone has access to space, that the outdoors are open for all, and getting people, particularly young people, involved in conservation, whether it's actual hands-on labor, or learning what it takes to further protect our parklands for the future.
America the Beautiful
Folk music singer John Denver got it right with his song about the wondrous Rocky Mountains, with spot-on and heartfelt lyrics like "the shadow from the starlight is softer than a lullaby…he climbed cathedral mountains, he saw silver clouds below…the serenity of a clear blue mountain lake," and "I know he'd be a poorer man if he never saw an eagle fly."
Parks Project is going the extra mile—many extra miles actually—to ensure that future generations will indeed see the incomparable splendor of waterfalls cascading over rocky ledges, witnessing spectacular nighttime light shows, gazing up at giant sequoia trees, walking where the wild things are, basking in the breathtaking beauty and healing nature of our national parks. . . and watching eagles fly.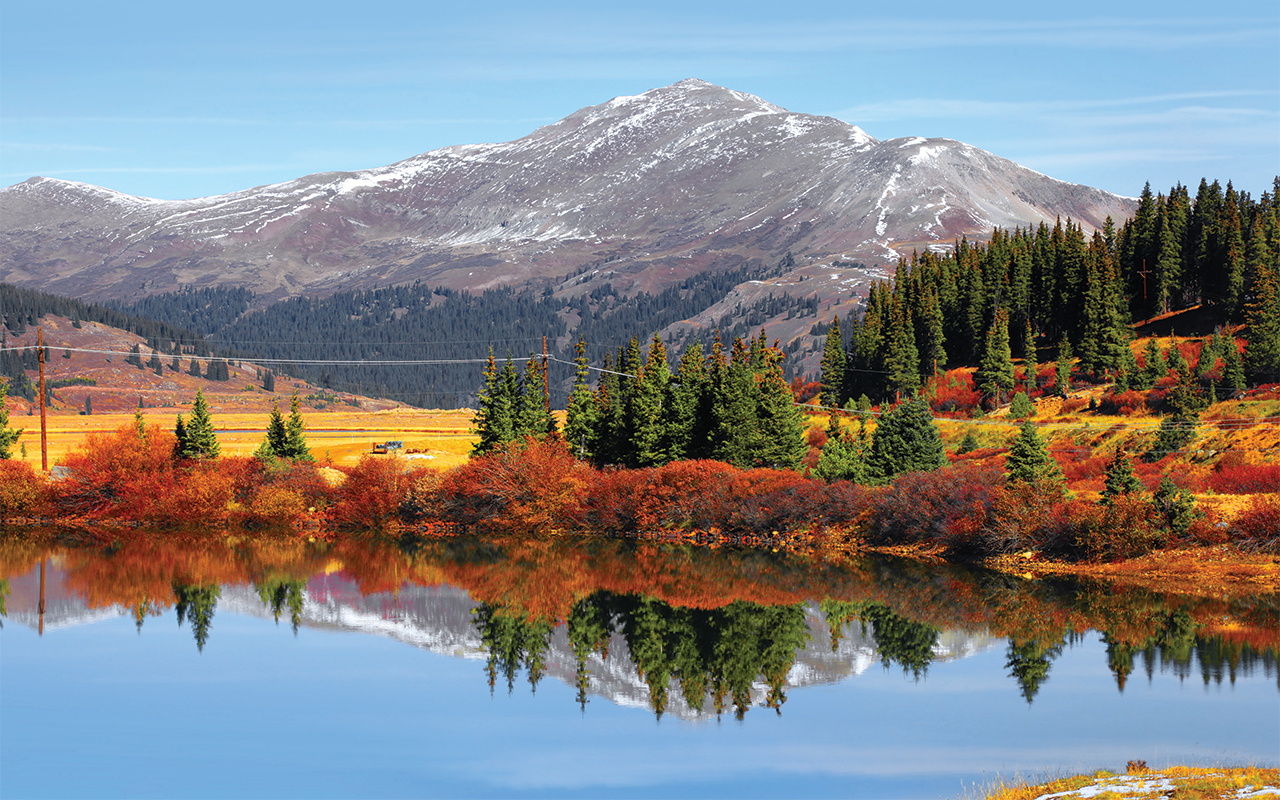 Ongoing Work
Parks Project is a vehicle for a lot of nonprofits; here are a few continuing efforts.
Acadia National Park
Through Friends of Acadia, Parks Project supports habitat restoration by making a donation for each item sold to support the Wild Gardens Initiative where they plant, study, and track more than four hundred native species to protect the park's native habitat.
Great Smoky Mountains
Partnering with Friends of the Smokies, wildlife conservation is supported by keeping fields and grasslands open for wildlife.
Rocky Mountains
Partnership with the Rocky Mountain Conservancy volunteer program funds college students interested in natural resource conservation to provide a learning experience. Yellowstone National Park through the Trails Fund Initiative by Yellowstone Forever, the heavily used network of trails are restored.
Yosemite National Park
Working with the Yosemite Conservancy, eighty-seven miles (as of this writing) of trails have been restored.
Youth Outdoor Education
Connecting kids with nature is high on the list for Parks Project. Some of the programs they fund include working in conjunction with the National Park Foundation for the Open Outdoors for Kids program. Additionally, Parks Project funds the Rangers in the Classroom program at Sequoia National Park that teaches kids about wildlife and ecology by bringing park rangers into the classroom, as well as the Junior Ranger program through Zion National Park Forever Project that inspires the next generation of scientists and park stewards.
Parks Project Giving Back
$1,262,649 given back to parklands as of December 14, 2020
29,043 Kids funded to visit a national park
1,658 Square feet of invasive species removed from Channel Islands, California
140 Bear-proof canisters provided at Alaska's Denali National Park and Preserve
314 Volunteer Brigades funded at Wyoming's Grand Teton National Park
We asked the Parks Project cofounders to pick a program near and dear to them. Here's what they said:
Sevag: Joshua Tree National Park, California
It's the first park that I got to see a project in person and see the nursery and what they were doing every single day to keep that park afloat and keep those trees propagating. Just seeing the work and effort the conservation association group was doing was remarkable. It gave me a whole different perspective of what it took for the upkeep of a park and the conservation efforts and just how much effort and passion goes into protecting these places. I think sometimes people just have this concept that the government just takes care of them [parklands] and it's like, 'Oh, there's no big deal. They're always just going to be there.' But when you start peeling back those layers, you see there are really dedicated and passionate people who are there doing the work and to be able to support them and work with them, for us, is just an absolute honor.
Keith: Kids in Parks Programs
The youth programs are just so fantastic and it shows. We are doing some funding and tactical things in real-time. But through a next-generation getting engaged in parks and in being healthier because of it, the understanding and impact are so powerful. That'll help change policy and it'll help change humanity. Those youth programs mean a lot to me and I think it can really influence the first perception of how you treat the outdoors and how we treat the planet. I've been on some of the Every Kid in a Park trips and you just see lights turn on. For some people, coming from urban environments that may not have been to a national park, it broadens your world, and you're thinking outside of those blocks where you live. And, wow, look at what Mother Nature can do and these kinds of temples of the earth. Those fourth-graders are at pivotal moments in their lives, and you can kind of pick a path, exposing them to the outdoors is such a cool story.