Romantic Hikes to Take on Valentine's Day
Enrich a Relationship With A Day Spent Outdoors
Escape the crowds this Valentine's Day and head for the hills. Past Valentine's Day plans might have you calling around to fancy restaurants for coveted reservations; this Valentine's Day, do something a little different. Plan a romantic hike with your honey and make it a Valentine's Day of adventure.
Why Hike on Valentine's Day?
Hiking, and any moderate physical activity for that matter, releases hormones and brain chemicals that make you feel good, like dopamine and serotonin. Endorphins contribute to that exercise "high," we feel after aerobic movement. Endorphins also calm feelings of fear and anxiety, making a hike an all-around feel-good activity.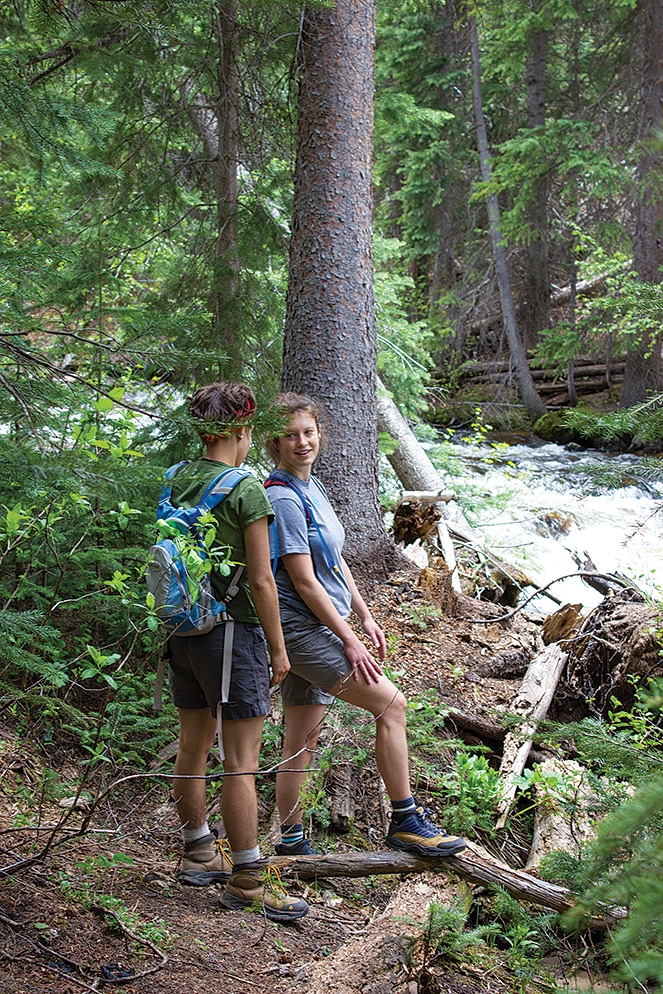 How to Plan the Perfect Romantic Hike
We all show our love in different ways. Some couples confer with Gary Chapman's "Five Love Languages," literature to help communicate and connect with their partner. Sharing "quality time," on a long, uninterrupted hike shows you're focused on the other and they have your undivided attention.
Planning a spontaneous day filled with thoughtful details is an "act of service." If "receiving gifts," is how your partner understands your devotion, pack a picnic or surprise them with that piece of gear they've been pining for.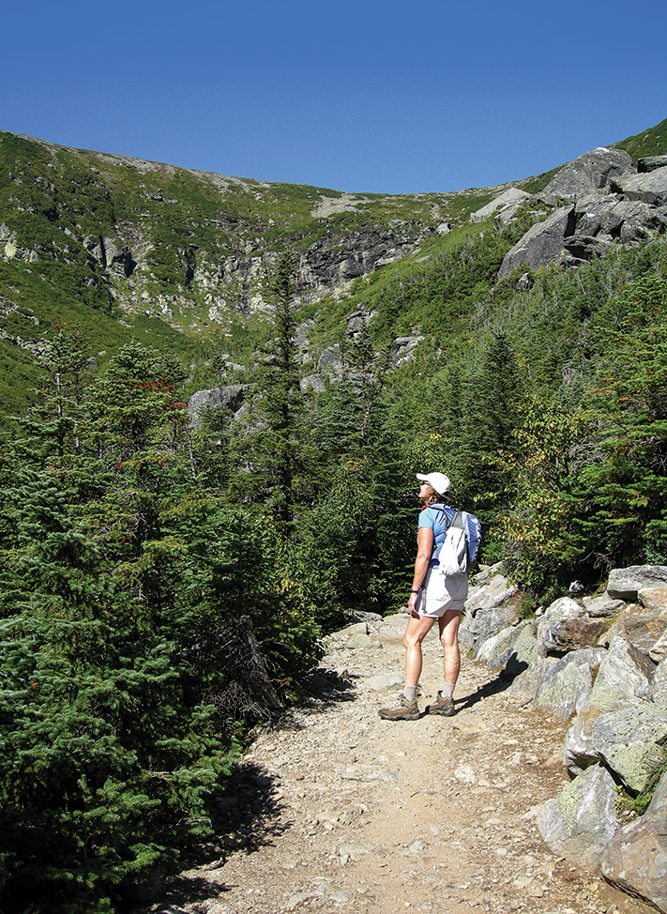 What Makes a Hike Romantic?
Hiking is a physically demanding activity. But don't let the exertion of the hike overshadow the opportunity for a romantic experience. Choose a hike that isn't tremendously popular and packed with other hikers. Fewer people on the trails allows for quiet, peaceful moments together at overlooks.
Climbing a mountain together and cheering each other on as you reach for the top can be a fun and supportive activity. The hilarity and experience of trekking to a summit may one day prove to be a story you tell over and over again. Once at the peak, breathtaking views and chilly conditions are the perfect recipe for holding each other close.
To plan the perfect hike without too much drama, remember to pack plenty of water, layers, and snacks. If you easily work up a sweat, a change of clothes will keep you comfortable all day long.
Check out some of these hikes, known for their views, to help inspire the perfect Valentine's Day Hike.
Max Patch
A little over an hour outside of Asheville, the hike to Max Patch is an Appalachian favorite. Wide open meadow greets you at the top, begging for a "Sound of Music," spin to take in the 360-degree views of the Appalachian mountain range. Winds can pick up on this wide open bald, so pack layers.
Afterward, head to Hot Springs Resort & Spa nearby in Hot Springs, North Carolina. Book a private hot spring cabana ahead of time and enjoy soaking in steaming mineral waters (clothing optional) while overlooking the French Broad River.
Zion National Park
In Southern Utah, the Zion National Park takes on a whole new look in the Winter. Snow settles on the tips of rust colored hoo-doos and sandstone spires. There's nothing quite like the dusty landscape of Utah's red rock country. Hike the Watchman Trail, an easy trek at just three miles, to see grand views of the valley. The Watchman trailhead is across from the Zion Canyon Visitors Center, making it easy to find.
The hike is mostly in the sun so bring a hat, water, and sunscreen to protect from the rays. Even though it will still be cold in February, the sun stays fierce in the desert all year.
Napa Valley
Surrounded by mountain ranges on three sides, the Napa Valley makes for scenic California hiking. At sunset, the mountains turn purple and tufted clouds turn shades of blush.
Hike to Napa Valley's highest peak, Mount St. Helena, during the day for a strenuous snowshoe workout in the powder. Or try Skyline Wilderness Park's Ridge Trail for views of San Francisco and Mt. Diablo. Catch the sunset at Skyline Park, or at one of Napa's numerous wineries with a glass of red in hand. For the ultimate Valentine's Day experience, see if you can snag dinner reservations on the patio of Auberge Du Soleil, a Michelin starred restaurant with views of the valley.
Oregon Coast
Highway 101, also known as the Pacific Coast Highway, is a long and scenic stretch of road running from Southern California all the way to Washington. The highway itself is romantic in notion, often associated with road trips and wind-in-your-hair coastal driving. It might be too chilly to open up the sunroof, but the drive along 101 will still take your breath away.
Oregon's coast offers excellent hikes off the highway that open up to towering views of the craggy Pacific coast. Neahkahnie Mountain is easily accessible from 101. The intermediate five-mile hike will present hikers with a far-reaching view of the Oregon's misty beaches.
Afterward, warm up by a crackling wood fire at Sand Dune Pub in the charming beach town of Manzanita. Tuck in to fried oysters, sweet potato fries, and a toasty amber ale.
Lake Louisa State Park, Florida
Hiking in Florida is typically a horizontal experience, with little to no elevation change amongst the sandy scrubland terrain. But, in the southwest corner of Central Florida, Lake Louisa State Park beckons hikers to amble it's meadowed hills and enjoy elevated views of a landscape dotted with lakes, citrus groves, and cypress trees.
Biking and paddling are popular at this state park, but over 20 miles of multi-use trails are worth exploring on foot. Wander beneath the wiry arms of ancient live oak trees draped in moss as you explore the six-mile Bronson loop trail. This moderate hike takes explorers on a loop through some of the park's diverse habitats, like cypress swamp, long leaf pine forest, live oak groves, and palmetto brush.
If you're not too tired after your hike, head to Beckemeyer Family Farm to pick your own strawberries—in peak season this time of year in Florida. Bring the strawberries home to cover in melted chocolate or dip in whipped cream for a classic Valentine's Day treat. If the hike has you beat, just head to Suncreek Brewery in Clermont for a post-hike craft beer and some sunny people watching on the brewery's outdoor patio.