Driving Wisconsin Rustic Roads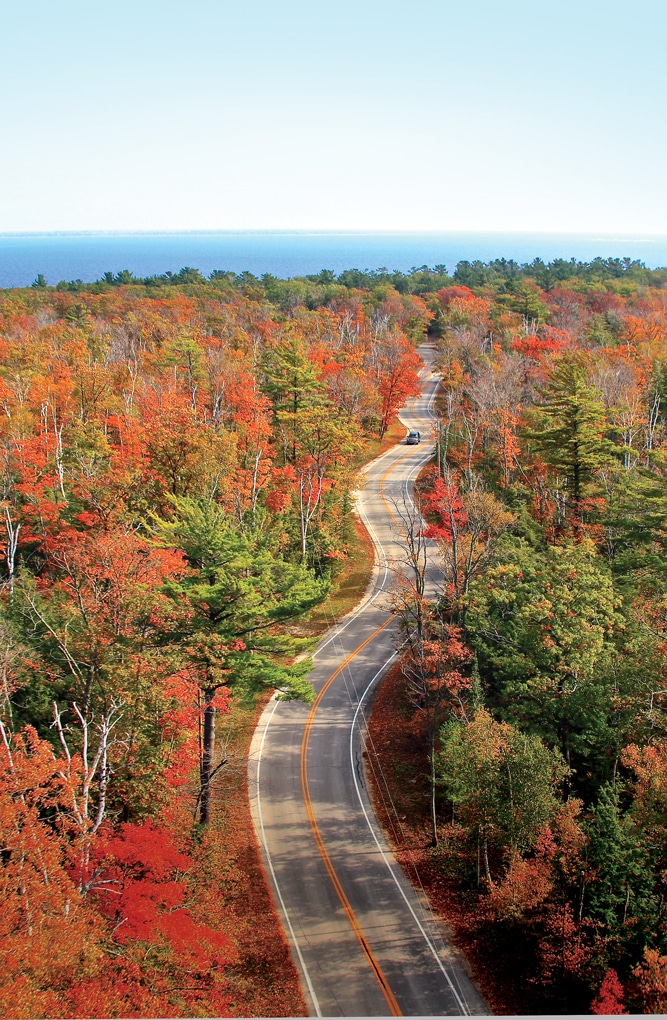 Smack dab in the middle of Wisconsin, a dozen miles south of U.S. Highway 8, linking the state with Minnesota on the west and Michigan's Upper Peninsula on the east, lies what seems at first to be just another nondescript county road. It's a gravel band laid out over hills and through valleys sculpted by glaciers, winding its way past woodlands, fields and a scattering of lakes — a landscape that offers a sense of embarking on a more relaxing journey to the uncluttered and less hectic northern reaches of the upper Midwest in years gone by.
Rustic Road Network
The commemorative marker along the route attests to the fact that there is indeed something special about this particular roadway. The 5-mile backcountry lane is R-1, the first Wisconsin stretch to be officially designated a Rustic Road back in 1975. The state's Rustic Roads program preserves the state's remaining "scenic, lightly traveled country roads for the leisurely enjoyment of bikers, hikers and motorists," as described by the Wisconsin Department of Transportation.
Currently, 117 Rustic Roads make up the network that includes 669 miles of routing through 59 counties, from the southern shores of Lake Superior to the Illinois border, and from the Mississippi and St. Croix rivers along the state's western border east to Milwaukee and Door County along the shores of Lake Michigan. Each route is numbered in the order it was designated and is preceded with an "R" prefix. Road surfaces can be paved, dirt or gravel with a maximum speed limit of 45 mph, although some are restricted to only 25 mph.
Divided into four regions, the Rustic Roads network showcases Wisconsin's nature, history and culture along quaint and quiet country lanes. These local roads reveal the personality of each area and collectively express the character of the state. Here's a snapshot of some memorable off-the-beaten-path drives in each region.
Northwest on the R-1
Bound on the north by Lake Superior and running along the St. Croix River on its western border, the Northwest region is home to R-1, the state's first Rustic Road, and R-100, the 100th road added since the program began.
Following a section of the Flambeau Trail, a transportation route used by Native Americans and early fur traders, R-100 winds northward through 13.5 miles of beautiful backcountry forests, lakes and waterways. Like many routes in this neck of the woods, it also offers the promise of a glimpse of the area's wildlife. Dense stands of hardwood forests guarantee brilliant displays of fall colors along this paved stretch that runs between Mercer and the Michigan border.
Only 2 miles long, R-62 serves as the only access to Timms Hill County Park, Wisconsin's highest point of land. Other scenic routes include a parallel lane along the Red Cedar River (R-89) south of Menomonie, a primitive stretch cut by small country streams (R-51) and a bucolic country road (R-92) whose shoulders are abloom with trilliums and other wildflowers each spring. Several more sylvan corridors ribbon through the north-country setting of the Chequamegon National Forest, many of which intersect regional hiking trails.
Historic buildings and sites such as old churches, schoolhouses and ethnic settlements are common along these routes throughout the state. In the Northwest region, the Smith Rapids Covered Bridge, one of two remaining covered bridges in Wisconsin, and a restored 1876 logging dam are key landmarks on R-105, northwest of Rhinelander.
Northeast between Wisconsin and Michigan
Forests of conifers and hardwoods blanket the landscape between Wisconsin's northern border with Michigan and the Door County peninsula that juts out into Lake Michigan. Two state biking trails cross Rustic Roads in this section: the Red Cedar Bike Trail (R-107) and the Bear Skin State Trail (R-58).
Stone and arch bridges highlight the Northeast region's rich heritage of early settlements and developing agriculture, particularly in the Fox River Valley area just outside Appleton. Some of the vintage buildings featured along these routes include R-53's old silo and "century farm" — farmland owned by a single family for more than 100 years — reminders of the area's agricultural history.
A couple dozen miles northwest of Marinette lies the southern end of the longest Rustic Road in Wisconsin. Coursing its way north where it links up with Highway 8,
R-32 takes travelers through a meandering 37.1-mile northern landscape of granite boulders and outcroppings, state forests and county parks. The route offers several opportunities to enjoy vistas of the Peshtigo and Thunder rivers and other flowages.
A bit farther north lies a 30-plus-mile loop of northern backcountry routes that make up R-74. Following streams and waterways in the Chequamegon-Nicolet National Forest, including the Popple River (a state-designated Wild River), this rustic gravel lane has an almost primeval feel.
Another Northeast highlight is the network of routes within Door County, all within sight of or in close proximity to scenic Lake Michigan. In Sturgeon Bay, R-77 skirts the shoreline for 3.5 miles, ending at a Coast Guard station and lighthouse at its southern end. Farther up the peninsula between Moonlight Bay and North Bay, R-38 brings the Cana Island Lighthouse into view. Its sister road, R-39, features the Toft Point State Natural Area and Ridges Sanctuary that showcase a variety of rare native plants.
Southeast and Lake Winnebago
Lake Winnebago marks the northern extent of this corner of the state that includes Milwaukee and Madison, making it the most populated of the four Rustic Roads regions and therefore the one with the most parks and historic areas.
Several sites predate the Civil War. R-5 follows the route of the territorial road laid out in 1840. Cold Springs Cemetery along R-88 dates from the same period. Just south of Madison, R-19 passes a labor farm deeded in 1846, its documentation signed by President James Polk.
The Rustic Road outside the city of Portage has the distinction of being the shortest in the system. Less than a mile long, R-69 follows the Old Agency House Road. The house itself, built in 1832, sits adjacent to the Portage Canal, a system of locks and canals constructed to connect the Fox River with the Wisconsin River and provide continuous river traffic from Green Bay to the Gulf of Mexico. Remains of the Old Fort Winnebago Locks structure are still visible from the edge of this Rustic Road.
Parklands and other natural areas are common throughout the network. In the Southeast, a section of R-52, a half-hour's drive north of downtown Milwaukee, runs adjacent to Cedarburg Bog State Natural Area, called "one of the largest and most biologically diverse wetland areas in Wisconsin" by the state's Department of Transportation. Farther west, an opportunity to view the famous sandhill cranes of Horicon Marsh is enhanced by access to the Bud Cook Hiking Trail beyond the West Point Road segment of R-106.
Fields of wildflowers and a diverse array of upland birds make R-72 west of Oshkosh a popular 3.1-mile nature drive routed through the middle of 270 acres of Nature Conservancy land.
Southwest, following the River
The Southwest's 70-some miles of Rustic Roads hold their own against more than 600 miles in the other three regions. Only 12 Rustic Roads are represented in this region that lies along Wisconsin's western border and the Mississippi River. Despite that proximity, R-99, 33 miles south of Prairie du Chien, is the only route on the western border with a segment that follows the river.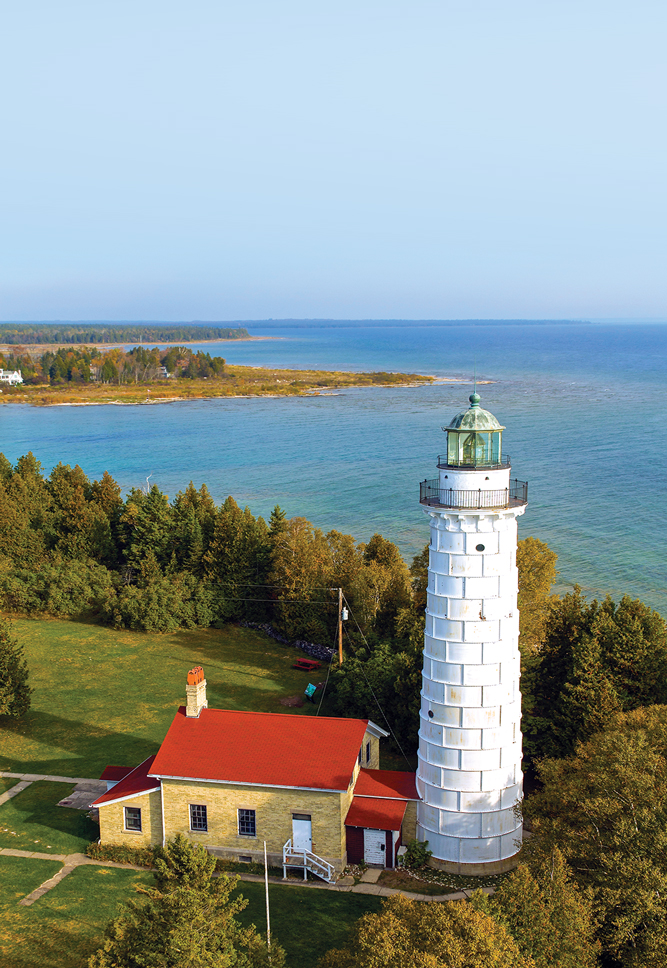 A bit farther north near La Crosse, R-26 offers a commanding view of the Mississippi River Valley from Brinkman Ridge. R-21, about 15 miles southwest of Baraboo, skirts Natural Bridges State Park, the oldest primitive human site in the upper Midwest and the location of Wisconsin's largest natural arch.
This is a geologically diverse region where deep valleys, bluffs, rock outcroppings and rolling farmland create a patchwork quilt of landscapes. It's an unglaciated "driftless" area with boulder-strewn fields, sandy soil and glacial moraine, visual reminders that this part of the state wasn't affected by the last Ice Age.
One of the most spectacular scenic areas is the area around Wildcat Mountain State Park. R-56 winds through the countryside just west of the park's towering rock formations and high ridgelines with panoramic views of woodlands and farms. Most roadsides are bursting with blooming wildflowers in the spring and broad expanses of brilliant colors in the fall.
R-70 and R-75 north of Platteville pass through a region settled by German and Welsh immigrants in the mid- to late 1800s. It's not unusual to come upon a horse-drawn wagon here and along other routes, as several Rustic Roads travel through small Amish settlements scattered across the state.
Just north of La Crosse, another unique Southwest road is 2.7-mile R-64 that reaches the entrance to McGilvray Road. Known locally as Seven Bridges Road and accessible only on foot, the historic thoroughfare's seven bowstring-arch bridges are listed on the National Register of Historic Places.
Follow the Rustic Road Signs
Rustic Roads are marked with the network's distinctive brown-and-gold signs. A placard below each sign shows the R-prefix route number. Most routes are posted well in advance of junctions or intersections, while a few have to be sought out. Segments tend to run less than a half-dozen miles long and are typically accessible within a short distance of a major highway. While some of the roads are dirt or gravel, all are well maintained and nonthreatening to all but the largest vehicles.
Each Rustic Road has its own personality, its own natural and manmade attractions, and its own snippets of local and regional history. Linking to a slower paced yesteryear, the network of Rustic Roads provides a colorful and revealing tapestry stitched with decorative, nostalgic threads. They are quiet county roads away from mainstream traffic and cluttered development to enjoy at an unhurried pace.
If You Go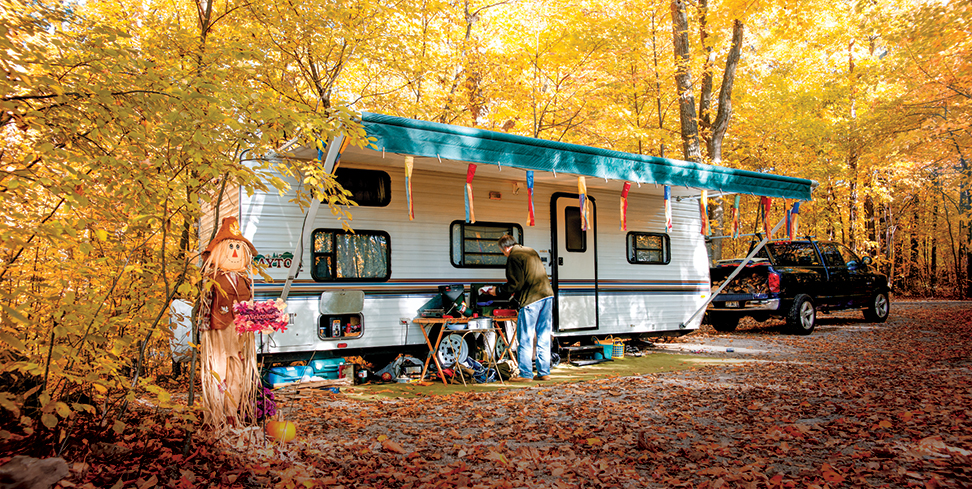 Many Wisconsin Rustic Roads are within a few miles of commercial RV parks and public campgrounds at state parks and forests, if they don't skirt one directly. The following websites offer a broad range of camping options and other helpful information.
Good Sam Camping
www.goodsamcamping.com
Wisconsin Association of Campground Owners
www.wisconsincampgrounds.com/campgrounds
Wisconsin Association of Convention and Visitors Bureaus
www.escapetowisconsin.com
Wisconsin Department of Tourism
www.travelwisconsin.com
Wisconsin State Park System
www.dnr.wi.gov/topic/parks/camping