Modern RVing Families
These full-timers break the mold while living their new versions of the American Dream.
We were living the American Dream. Big house, big yard, steady job, four kids, and two dogs. But then it all started to feel suffocating. Every weekend we were going to Menards or Target and spending money for things we needed—or thought we needed—to maintain the American Dream. We had no time to travel and not a lot of free time to spend together as a family.  
I was a stay-at-home mom, and Craig was working a 9-to-5 job at a local university in the IT department. We had already decided to homeschool our kids, so we wouldn't have to work around school schedules. This led us to explore what other options we had. Since we had two dogs, RVing was a perfect fit because we wanted to bring them with us. 
We also recognized that RVing would give us the chance to show our kids the country in a way that would not be possible if we stayed in a brick-and-mortar house. The idea was born and off we went! We downsized almost everything, bought an RV, and sold our house.  
RVing Full-Time
Craig was able to take his 9-to-5 job on the road, but we soon realized we wanted even more freedom. We didn't want to be tied down to a work schedule. That led us to explore entrepreneurship. Being on the road full time in our RV has opened so many doors and given us the time and confidence to pursue this life of freedom.  
We made our dreams a reality and became full-time entrepreneurs with my Pinterest and social media business, virtualpowerhouse.com, and our travel blog and brand, crazyfamilyadventure.com. We started both of them while on the road. We have achieved financial freedom and freedom from the clock, and deciding to travel full time in an RV made this all a possibility.  
So we continue to travel, build our businesses, focus on our family, and enjoy living a lifestyle where we get to decide what we do each and every day. Having the freedom to make the choices of when to get up, what to do, and where to go is truly an amazing feeling.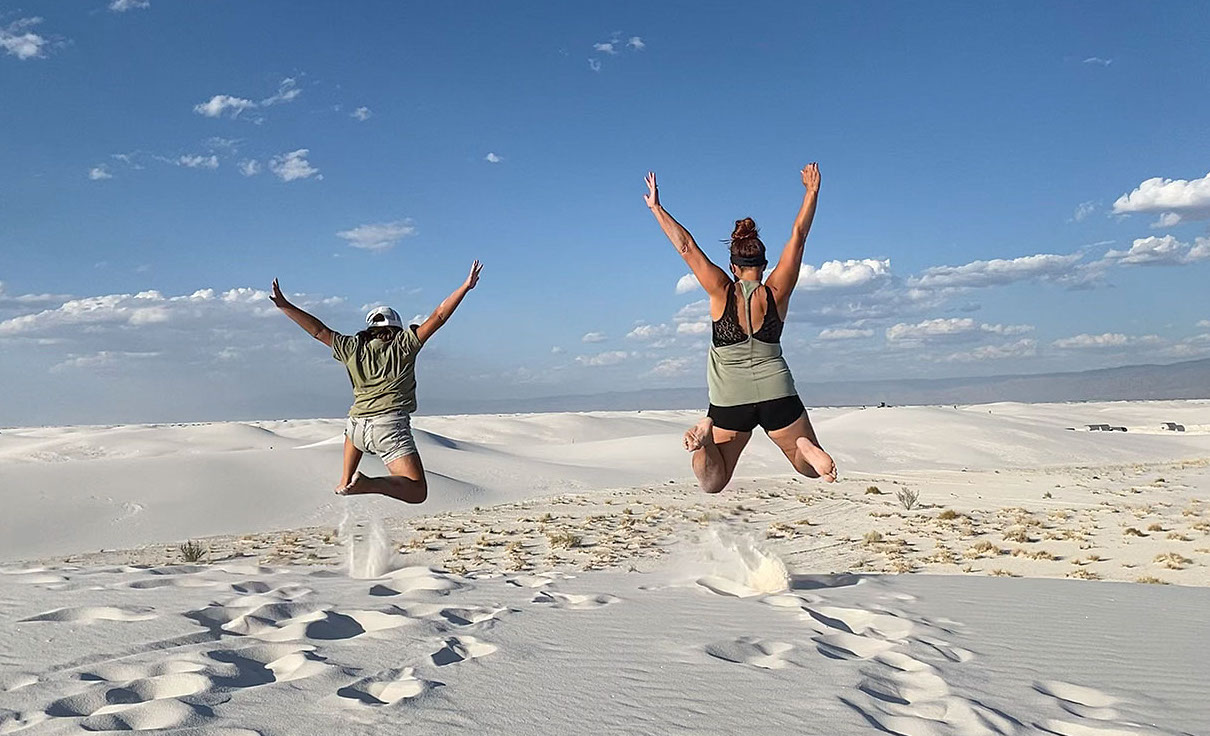 To be honest, I never knew this was the life I would live. I hadn't dreamt about traveling full time when I was a kid or even as a young adult. I just always knew that I wanted more and that the cubicle life wasn't for me. I wanted to have control over my life and what we could do. I didn't want to live a life for someone else; I wanted to live a life for myself and my family.  
Looking back now, seven years ago, when we hit the road full time, I have no idea how we actually made this transition to a life of full-time RVing with four kids under the age of six. We weren't entrepreneurs at the time, we didn't have a way to make money on the road, but we knew we wanted more. We wanted to push ourselves and show our kids that they, too, could live life on their terms. We wanted our focus to be on family, freedom, and travel.  
We wanted to show them that you go for your dreams and you make them happen. You don't have to fit anyone's mold for you or really any mold at all. Instead, you can be who you want to be, constantly changing your mold, ebbing and flowing, and adjusting and adapting as you figure out what you want your life to look like.  
The sky's the limit, and we are usually the biggest thing standing in our way of pursuing the life of our dreams. Is it all rainbows and sunshine? Heck, no! It is scary and challenging. But is it also rewarding, unbelievable, and amazing that we are living this life? Heck, yeah!  
Our advice is this is your life, go live it the way you want to, and make it the best it can be for you and your family. If we can do it, so can you.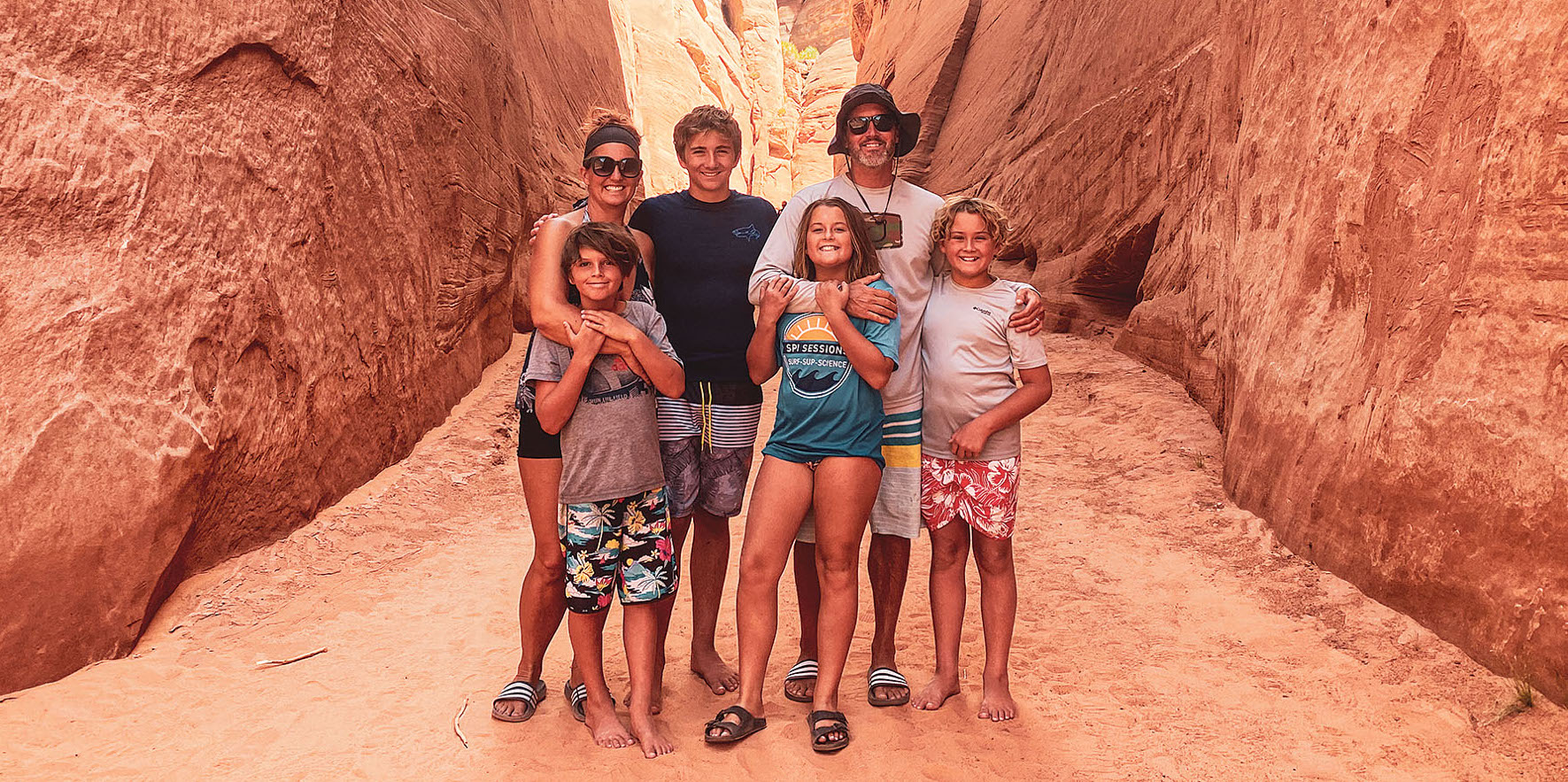 Some Other Amazing Families
Freewheelin_Family
Megan, Jake, their kids Ivan and Inga, their dog Griff, and their cat Luna have been traveling full time in their RV for more than seven years. Jake has worked in Yellowstone National Park and across the country as a handyman while Megan runs her graphic design business (meganjurvis.com) from the road. They are breaking the mold by focusing on slow travel and slow living and prioritizing downtime together as a family in awesome and remote boondocking locations and camping spots. You can follow along on their RV adventures on their Instagram account @freewheelin_family.   
ZulaLife
From Tel Aviv, Israel, to Atlanta, Georgia, to full-time RV travel, the Weinsteins—Shirly and Erez and their kids Itai and Ella and cat Moosee—have been breaking the mold for years! They chose the RV lifestyle to feed their never-ending wanderlust and to find adventure at every turn. While traveling North America in their RV they are managing their vacation rental business (zulabeach.com) to fund their lifestyle. They document their travels, give tips on managing vacation rentals from the road, and help inspire other families to hit the road in their RV on their Instagram account @ZulaLife.  
Bryanna Royal co-founder of Crazy Family Adventure, her husband, and 4 kids sold everything, bought an RV and have been traveling full-time around North America since May 2014. If they aren't out climbing mountains, hiking to a waterfall or playing at the beach they are most likely at the local donut shop trying to find the best donuts in the US! They write about things to do with kids at the destinations they visit, road trips, full time family travel and working from the road at www.crazyfamilyadventure.com.