Twenty-Seven Favorites Chosen from an Array of RV Products and Services
RVers are a savvy bunch. To travel the country in a truck and trailer, whether for a week, a year or a lifetime takes more than just a map and agenda. It requires knowledge of both the tow rig and your home on wheels; of tires, plumbing and suspension, weight ratings and accessories. It's knowing about the friendliest overnight accommodations, the best places to shop and the most beautiful things to see. Because when it comes right down to it, a truck and trailer are more than two vehicles connected via a hitch — they're a physical representation of a lifestyle that is best enjoyed with others who share the RV passion.
So, it stands to reason then, when you want to know who offers the best of the best, you ask a fellow RVer. After all, there's a great likelihood that he/she has already seen it, done it, conquered it, photographed it, lived it — and is more than happy to pass his/her experiences on to you. That's why we asked Trailer Life readers to vote for their favorite stuff in this, the 2013 Readers' Choice Awards. We created a category for just about every aspect of RVing (27 in all) and asked our readers to choose from more than 100 brands, products and services. After more than three months of voting, the results are in … and here are the favorites.
Awning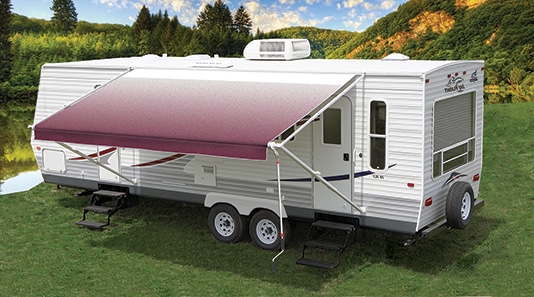 GOLD: Carefree of Colorado
Carefree of Colorado manufacturers a variety of patio awnings for travel trailers, fifth-wheels, motorhomes, tent trailers and truck campers.
303-469-3324 | www.carefreeofcolorado.com
SILVER: A&E Blind and Awning
800-777-1221 | www.aeblind.com
BRONZE: Awnings by Zip Dee
800-338-2378 | www.awningsbyzipdee.com
Campground/Resort
GOLD: Pechanga RV Resort, Temecula, California
Located near Temecula wine country in Southern California, Pechanga Resort's 168 sites offer full hookups and other amenities.
877-997-8386 | www.pechanga.com
SILVER:: Disney's Fort Wilderness Resort
& Campground — Orlando, Florida
407-939-5277 | www.disneyworldcamping.com
BRONZE: Ocean Lakes Family Campground, Myrtle Beach, South Carolina
843-238-5532 | www.oceanlakes.com
Casino/RV Resort
GOLD: Pechanga Resort and Casino, Temecula, California
A 200,000-square-foot gaming floor makes this California's largest casino. And you can set up camp at the adjacent Pechanga RV Resort.
951-693-1819 | www.pechanga.com
SILVER: Seven Feathers Casino Resort,
Canyonville, Oregon
800-548-8461 | www.sevenfeathers.com
BRONZE: Jackson Rancheria Casino Resort, Jackson, California
800-822-9466 | www.jacksoncasino.com
Engine Oil
GOLD: AMSOIL
AMSOIL introduced its first American Petroleum Institute (API) approved synthetic motor oil
in 1972.
800-956-5695 | www.amsoil.com
SILVER: Shell Rotella
800-237-8645 | www.shell.com/rotella
BRONZE: Mobil 1
800-662-4525 | www.mobiloil.com
Fifth-Wheel Hitch
GOLD: Reese
Reese builds a number of hitches to handle any fifth-wheel trailer.
800-632-3290 | www.reeseprod.com
SILVER: B&W Trailer Hitches
800-248-6564 | www.turnoverball.com
BRONZE: PullRite
800-443-2307 | www.pullrite.com
Fifth-Wheel Trailer
GOLD: Keystone
Keystone is a leader in North American RV sales, specializing in fifth-wheels, travel trailers and toy haulers.
866-425-4369 | www.keystonerv.com
SILVER: Forest River
574-389-4600 | www.forestriverinc.com
BRONZE: Heartland
877-262-8032 | www.heartlandrvs.com
Folding Camper
GOLD: Jayco
Jayco is one of the best-known names in the RV industry, and its folding campers are a staple of American highways, byways and campgrounds.
574-825-5861 | www.jayco.com
SILVER (TIE): Forest River
574-389-4600 | www.forestriverinc.com
Starcraft RV
800-945-4787 | www.starcraftrv.com
BRONZE: Chalet
541-791-4610 | www.chaletrv.com
Fuel Additive
GOLD: Lucas Oil Products
A manufacturer of oils, additives and lubricants, Lucas Oil Products has been a major player in the oil game since its founding in 1989.
800-342-2512 | www.lucasoil.com
SILVER (TIE) AMSOIL
800-956-5695 | www.amsoil.com
SILVER: Sea Foam
952-938-4811 | www.seafoamsales.com
BRONZE: STP
www.stp.com
Fuel Station
GOLD: Pilot Flying J
In 2010, Pilot and Flying J merged to form the largest network of RV-friendly travel centers in the United States and Canada.
877-866-7378 | www.pilotflyingj.com
SILVER: Love's Travel Stops
800-388-0983 | www.loves.com
BRONZE: Shell
888-467-4355 | www.shell.us
Performance-Enhancing Product
GOLD: Banks Power
Banks offers a range of emissions legal products to improve power/fuel economy, from cold-air intake kits to PowerPack Systems.
800-601-8072 | www.bankspower.com
SILVER: Edge Products
888-360-3343 | www.edgeproducts.com
BRONZE: Bully Dog
877-285-5936 | www.bullydog.com
Portable Generator
GOLD: Honda
A manufacturer of long-lasting and quiet portable generators, Honda's power stations are offered in a range of output levels.
770-497-6400 | www.powerequipment.honda.com
SILVER: Yamaha
800-962-7926 | www.yamaha-motor.com
BRONZE: Cummins Onan
800-888-6626 | http://power.cummins.com
Refrigerator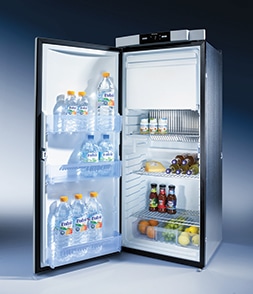 GOLD: Dometic
Dometic is synonymous with RV refrigerators for every type of RV. But the company also offers many other RV appliances, treatments and accessories.
800-544-4881 | www.dometic.com
SILVER: Norcold
800-543-1219 | www.norcold.com
BRONZE: Atwood
800-546-8759 | www.atwoodmobile.com
RV Cleaner
GOLD: Protect All
Products include polishes, washes, wheel and tire cleaner, rubber roof treatments, slideout lubricants and black-streak removers.
800-322-4491 | www.protectall.com
SILVER: Thetford
800-543-1219 | www.thetford.com
BRONZE: Camco
800-334-2004 | www.camco.net
RV Retailer
GOLD: Camping World
Camping World is the nation's largest retailer of RV supplies, accessories, as well as new and used RVs, with more than 75 stores coast-to-coast.
888-626-7576 | www.campingworld.com
SILVER: Local Dealer
BRONZE: Walmart
www.walmart.com
RV Toilet
GOLD: Thetford/Tecma
Making portable and permanent toilets, chemicals, cleaners and convenience products, Thetford is a time-tested and popular builder of RV toilets.
800-543-1219 | www.thetford.com
SILVER: Dometic/SeaLand Toilet Systems
800-544-4881 | www.dometic.com
Satellite Hardware
GOLD: Winegard
Whether it's portable or roof-mounted antennas — from manual models to fully automatic — Winegard's products bring in the signals.
800-288-8094 | www.winegard.com
SILVER: DISH Tailgater by King Controls
www.dish.com/technology/tv-outdoors
BRONZE: King Controls
952-922-6889 | www.kingcontrols.com
Satellite Provider
GOLD: DIRECTV
Beaming its first digital satellite transmission in 1994, DIRECTV has more than 20 million subscribers, many who tune-in from their RVs.
888-777-2454 | www.directv.com
SILVER: Dish Network
800-823-4929 | www.dish.com
Sit-Down Restaurant
GOLD: Cracker Barrel
A friend to the RV community for its parking-lot policy, Cracker Barrel Old Country Store and Restaurants has more than 600 U.S. locations.
800-333-9566 | www.crackerbarrel.com
SILVER: Applebee's
888-592-7753 | www.applebees.com
BRONZE: Denny's
800-733-6697 | www.dennys.com
State to RV In
GOLD: Oregon
With a multitude of outdoor activities to choose from, as well as breathtaking natural beauty, Oregon has long been a destination state for RVers.
800-547-7842 | www.traveloregon.com
SILVER: Michigan
888-784-7328 | www.michigan.org
BRONZE: Colorado
800-265-6723 | www.colorado.com
Tire Monitoring System
GOLD: TireMinder
TireMinder's complete systems and components keep tabs on tire pressure for greater peace of mind on the road.
772-463-6522 | www.minderresearch.com
SILVER: Doran
866-816-7233 | www.doranmfg.com
BRONZE (TIE): Hopkins nVISION
800-835-0129 | www.nvisionsafety.com
PressurePro
800-959-3505 | www.advantagepressurepro.com
Tires
GOLD: Michelin
Michelin RV tires are engineered to provide excellent handling, comfort and durability.
866-866-6605 | www.michelinman.com
SILVER: Goodyear
800-321-2136 
BRONZE: Toyo
800-442-8696 | www.toyotires.com
Travel Trailer
GOLD: Keystone
From lightweight travel trailers to fifth-wheels and toy haulers, Keystone offers products to fit RVers needs and budgets.
866-425-4369 | www.keystonerv.com
SILVER: Forest River
574-389-4600 | www.forestriverinc.com
BRONZE: Jayco
574-825-5861 | www.jayco.com
Travel Trailer Cover
GOLD: ADCO
ADCO specializes in RV covers, as well as covers for tires, windshields, air-conditioning units and propane cylinders, among other RV-centric items.
800-541-2326 | www.adcoprod.com
SILVER: CoverQuest
888-726-9300 | www.coverquest.com
BRONZE: Calmark
800-838-7236 | www.calmarkcovers.com
Travel Trailer Hitch
GOLD: Equal-i-zer
Focused on building products that reduce sway, Equal-i-zer builds four-point sway/weight-distribution products that help make RV travel easier and safer.
800-478-5578 | www.equalizerhitch.com
SILVER: Reese
800-632-3290 | www.reeseprod.com
BRONZE: Hensley Mfg.
800-410-6580 | www.hensleymfg.com
Truck Bed Liner
GOLD: Line-X
Line-X spray-in bedliners offer tough protection against truck-bed damage, helping to keep truck beds looking better, longer.
877-330-1331 | www.linex.com
SILVER: Rhino Linings
800-422-2603 | www.rhinolinings.com
BRONZE: Bed Rug
800-462-8435 | www.bedrug.com
Truck Camper
GOLD: Lance
Lance builds truck campers and travel trailers, including many units focused on reducing their ecological footprint.
661-949-3322 | www.lancecamper.com
SILVER: Northwood Manufacturing
800-766-6274 | www.northwoodmfg.com
BRONZE: Bigfoot RV
250-546-2155 | www.bigfootrv.com
Truck For Towing
GOLD: Ford
Maker of the top-selling truck for 25 years, the F-150 — and the beefy Super Duty pickup — Ford has become the ubiquitous American-made truck.
800-392-3673 | www.ford.com
SILVER: Chevrolet
800-222-1020 | www.chevrolet.com
BRONZE: Dodge
800-423-6343 | www.dodge.com