The latest installment of our Find Your Adventure series celebrating the 100th birthday of the National Park Service is all about sun and sand (see "Life's A Beach"). But even as we were writing it, we knew there was much more to the agency's collection of National Seashores than just Cape Hatteras and Cape Lookout on North Carolina's Outer Banks.
So to rectify this shortcoming and help you plan your spring and summer travels, allow us to present four more spectacular oceanfront preserves being faithfully watched over by our friends at the National Park Service:
Gulf Islands National Seashore
Located on the Gulf of Mexico in Florida and Mississippi, this 137,000-acre National Seashore is the nation's largest. While there are portions on the mainland, the real treats are the seven barrier islands lined with miles of deserted white sand beaches, some of which are accessible only by boat.
As the only national seashore along the entire Pacific coast, you might assume that 71,000-acre Point Reyes must be a pretty special place. And you'd be right, with its plentiful wildlife from elephant seals to tule elk. Time your visit right and you can also spot gray whales migrating just offshore.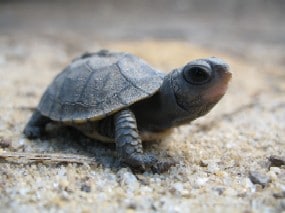 With 40 miles of pristine Atlantic beaches on the eastern shore of Cape Cod, this 43,000-acre preserve also features ponds, marshes, coastal pine barrens and historic sites like the Three Sisters lighthouses and Marconi Station, site of the first transatlantic radio transmission.
Just when you thought every square inch of Florida's Atlantic coast was filled wall-to-wall with condos and T-shirt shops, you come upon this 25-mile stretch of dunes and lagoons. Here in this 57,000-acre reserve you'll find more than 300 species of birds, as well as views of the John F. Kennedy Space Center which occupies the southern end of this low barrier island.
---