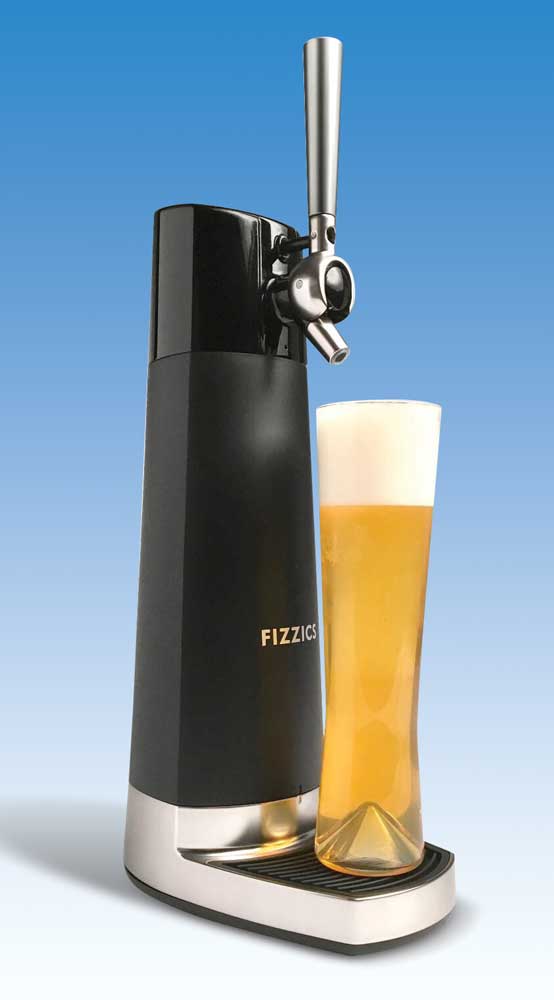 Love the taste of draft beer? Many say it's better than bottled. It just seems smoother, more flavorful and less bitter. Draft beer is not pasteurized. And let's face it, there's a romance to pouring a pint from a tap. But it's something that is often missed when on the road camping. Until now. Fizzics DraftPour is a personal beer tap that turns bottled and canned beer into draft, giving it a nitro-like treatment complete with a creamy head.
We put it to the test with a can of Founders All Day IPA. After pushing the handle forward to dispense the beer, then back for the creamy head, the hop head session ale was noticeably smoother and the bitterness was rounded out. Powered by two AA batteries or a USB connection, the DraftPour also delivers a nitro-like draft experience from bottled beer.
MSRP: $129.99-$149.99
---
STAFF PICK >>
This can easily make your campsite the hit of the RV park. Who wouldn't want to belly up to the bar after a day outdoors? For those who love craft draft beer, you can taste the difference the DraftPour makes. — Erin Peters, Trailer Life Digital Media Manager
Erin Peters covers the culture of craft beer on her website, TheBeerGoddess.com.
---
Find more new RV and travel products handpicked by the Trailer Life staff.
---