Leisure and adventure blend for the perfect vacation cocktail
Florida's Lower Keys reward visitors with ample relaxation and memorable adventures on sunny ocean shores. You can lounge in a campsite to enjoy the temperate sea breezes or strap on scuba gear and discover the endless treasures of the ocean. Either way, you won't feel any pressure: The Lower Keys' relaxed vibe encourages you to vacation at your own pace, taking every photo-worthy moment as it comes.
Both Bahia Honda and the National Key Deer Refuge rank high on travelers' list of attractions, but there are other can't-miss places that enthrall visitors to the Lower Keys region.
Over the Bridge to Big Pine
Big Pine Key sits at the western end of Seven Mile Bridge, a long stretch of the Overseas Highway that lets you drive on the dividing line between the Atlantic Ocean and the Gulf of Mexico. After reaching Big Pine Key, about 131 miles southeast of Miami, visitors can choose from a wide variety of RV parks, restaurants and recreation possibilities. The key boasts miles of hiking trails, giving visitors close-up views of hardwood hammocks and mangrove forests. The area's uncrowded shores entice visitors to enjoy kayaking, snorkeling, scuba diving and fishing.
Diving for Fun
The Lower Keys are a paradise for snorkelers and scuba divers. Long recognized as one of the special jewels of the Florida Keys reef tract, the coral reef of Looe Key – just three miles west of Big Pine Key – has enjoyed special protection since 1981. As a result, large schools of colorful fish and a gorgeous coral reef thrive, giving divers a visual feast.
Wreck diving has long been popular in the region, and this pastime got a shot in the arm in 1998 with the sinking of a 210-foot freighter Adolphus Busch. Scuttled intentionally to form an artificial reef, the submerged ship can be found 7 miles southwest of Big Pine Key. Tours are available to the vessel, which is a diving playground as well as a home to a variety of marine life.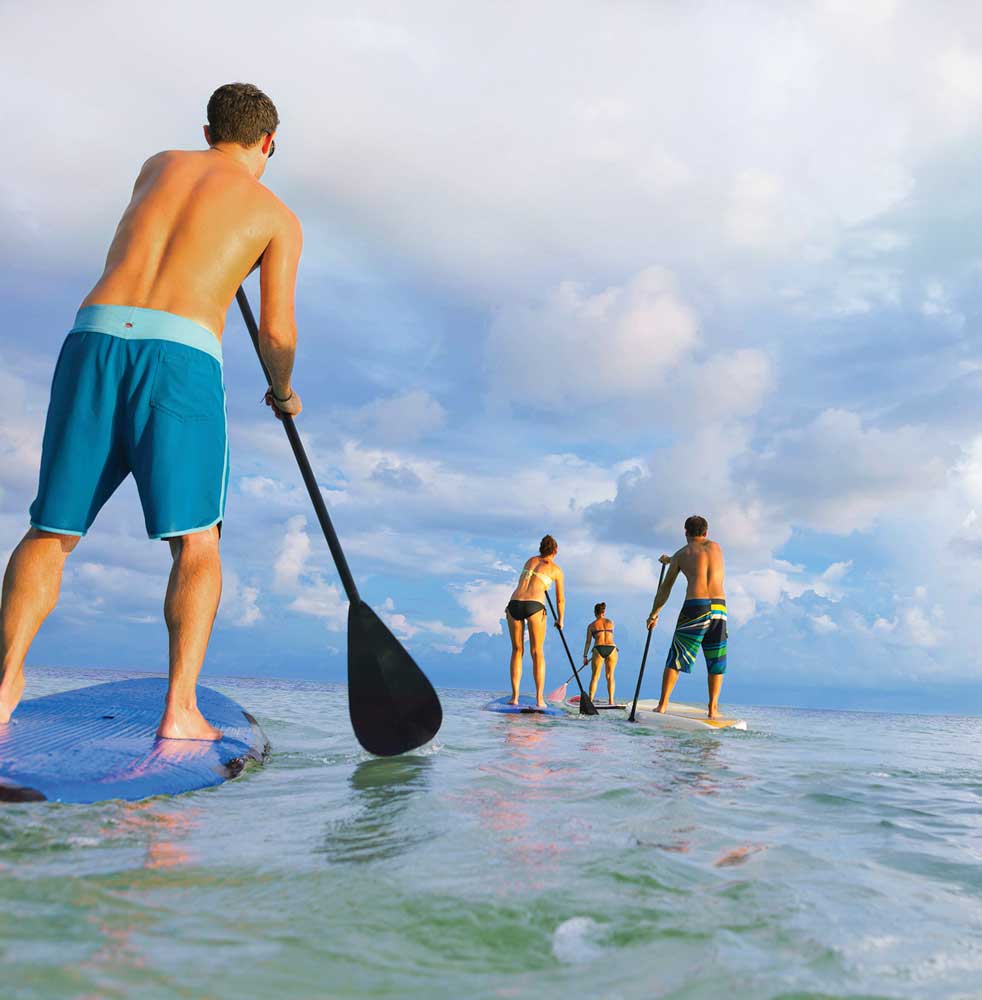 World Class Fishing
Forming a chain that divides the Gulf of Mexico and the Atlantic Ocean, Florida's Lower Keys enjoy the best of both worlds when it comes to fishing. Strong currents flow between the gulf and the ocean through the long channels that separate the islands. This brings a diversity of gamefish to well-protected shallow bays, flats and mangrove islands. Also, fishing charters bring visitors to the best spots for successful offshore or inshore fishing jaunts. The area offers ample opportunities to anglers of all skill levels.
Stock Island Surprises
Located 26 miles west of Big Pine Key, Stock Island rolls out a lengthy menu of fun-filled diversions. This up-and-coming destination is packed with attractions that rival iconic Key West, which is located just across a channel to the west.
Occupying much of the area north of Highway 1 on Stock Island, the Key West Tropical Forest and Botanical Garden dazzles visitors with its lush native landscapes, two ponds and neotropical migrating birds that stop on the island from as far away as south America. Hundreds of diverse butterfly and plant species thrive on the grounds, providing a window into the area's dynamic environments.
If you prefer the nature that abides under the water, rent a Sea Spi, an electrically powered personal watercraft with a glass bottom. Riders can cruise along the water and look down at the amazing sea life below. Cruise along at 4.5 miles per hour without ever getting wet.
When you're ready to party, several Stock Island venues serve up music and fun. The Hogfish Bar and Grill, located on Safety Harbor, is a fun-filled watering hole that often hosts the Larry Baeder Band, a Grammy Award-nominated act.
Relax and unwind in a sun-drenched tropical paradise. Sugar-sand beaches, warm ocean breezes and gorgeous sunsets are waiting.
www.fla-keys.com/lowerkeys | 800-872-3722
---