Despite border-crossing hassles and bad press, our neighbor to the south is friendlier and more accessible to RVers than you may think. Here's what to know before you go
For the past eight years, I have spent every winter towing my 25-foot travel trailer throughout Mexico, both on my own and as a wagon master for two RV caravan companies. My parents, who at first thought I had lost my mind, are finally coming around to the realization that I am safe. Like my folks, many RVers are apprehensive about traveling south of the U.S. border, but I assure you that Mexico is a viable RV destination, particularly if you do some preparation in advance.
Let's get the subject of safety out of the way first.
Safety
Violence always seems to be the first concern of anyone planning to travel to Mexico in an RV. I am not going to whitewash the problems down there, but in almost a decade of traveling all over Mexico every winter, I have yet to witness a single violent incident. There are certain areas of the country you do want to avoid (check the U.S. Department of State's Travel Warning for Mexico at www.travel.state.gov), but most RVers return from their first trip to Mexico wondering what all the fuss was about. You do not see random acts of violence in Mexico to the extent you do north of the border, and those are probably more of a threat to your well being than any drug war.

Keep in mind that Mexico is a poorer country, and your risk of becoming a property-crime victim may be greater, so it's wise not to call attention to yourself with expensive gadgets or jewelry. I can say with confidence that the vast majority of Mexicans are law-abiding, family-oriented people who are eager to help.
Baja or the Mainland?
For their first venture into Mexico, most RVers choose to visit the far-western Baja Peninsula or the resort town of Puerto Peñasco (Rocky Point), about 200 miles south of Phoenix near the north end of the Sea of Cortez. Baja is what I call Mexico Lite and has the false perception that it is really not a part of Mexico and is therefore safer. It is a good destination to get your feet wet, but the mainland has more variety and is much more interesting.

One advantage of Baja is that no vehicle permits are required, making it a lot easier to visit from a paperwork point of view. The same is true for the state of Sonora, which includes Puerto Peñasco.
Prices
Mexico is no longer an inexpensive destination, although Mexican RV parks are cheaper to stay at than ones north of the border, and the recent rise in the value of the U.S. dollar against the peso does help.
Going Solo or with a Group?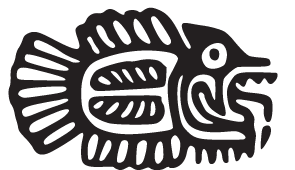 Pros and cons of RVing on the Baja Peninsula and Mexican mainland on your own or with an escorted tour
I went to Mexico for the first time as an independent traveler. I have to admit, it was a hassle, and I am not inexperienced when it comes to traveling in out-of-the-way places. For the average RVer, a guided caravan tour is a good idea for the first trip. Beyond providing tour leaders who are with you every mile of the way, the caravan company will help handle the paperwork and take you where your RV is safe from physical hazards.
One big advantage of caravans is sightseeing tours. Tourist attractions in Mexico are not set up with facilities for RVs. A caravan company will usually bus you to attractions that would be difficult to get to — or even find — on your own. In Mexico, of course, there is also the language barrier. It is not that difficult for English speakers to get by, as English is widely understood, but nearly every French-Canadian RVer in Mexico is
on a caravan tour.

The disadvantages of caravans are that they are expensive and provide less opportunity for spontaneity. At least they seem expensive, but when you add in all the tours and the fact that most RV park fees are covered, they are not as pricey as you may think. Fees do vary from company to company. You can easily figure out the per-day costs, but keep in mind that shorter caravans will cost more, and caravans that include expensive side trips, such as Copper Canyon, will also cost more per day.

Compare what you get. Does the company count every stop on a day tour as a separate tour (one tip-off here is if they refer to them as "events"), or when they say 10 tours, does that actually mean 10 full days of tours? Are proper sit-down meals included in tours, or do you just get a soggy sandwich and a bag of chips? Are RV park fees included?

Some RV caravan companies tour Baja, some tour the mainland, and some do both. Those that offer Baja-and-mainland combo trips likely use the ferry between the two. This is extremely expensive, especially for a long RV, and you need to factor that into the cost.

Reputable companies exclusive to Baja are Baja Amigos (www.bajaamigos.net) and Baja Winters (www.bajawinters.com). Companies exclusive to the main-land are Caravanas de Mexico (www.mexicocaravan.com) and the French-English Amigos Rodantes (www.amigosrodantes.com). Companies that do both are Adventure Caravans (www.adventurecaravans.com), Fantasy RV Tours (www.fantasyrvtours.com) and Vagabundos del Mar (www.vagabundos.com).

The biggest surprise to many first-time visitors is that Mexico is not really a Third World country. It has a rapidly growing middle class, and this is reflected by the vehicles on the road. Gone are the thousands of beat-up cars and trucks and the old joke about Mexican air conditioning. Mexican-owned RVs are also starting to appear in greater numbers each year. Of course, all this new affluence means higher prices.
Fuel
Fuel costs in Mexico are now higher than in the United States, thanks to the Mexican government's effort to bring them up to U.S. levels to encourage competition to the state-owned Pemex. Competition is scheduled to occur in 2016 and may bring prices down a bit. When world oil prices collapsed, Mexican fuel prices were maintained artificially high. Add in the cost of tolls, and it is more expensive to drive in Mexico these days than it is north of the border.

Much of Mexico still does not have ultra-low-sulfur diesel (ULSD). It is available in northern Baja, the northern parts of the mainland, Mexico City and Guadalajara. Lots of RVers on our caravans ignore this, and none has had fuel issues; other caravan operators report the same experience. Using regular low-sulfur diesel instead of ULSD will not harm the engine, in my experience, but it will induce an earlier regeneration cycle in the particle filter. If you're thinking about driving a diesel vehicle in Mexico, take a look at the information provided by Ted White at
www.mexicorvforums
.com/diesel.php and search the Mexico forums at www.forums.trailerlife.com.

If your vehicle requires diesel exhaust fluid (DEF), you need to take an ample supply with you. DEF is not available in Mexico, and you will consume more of it than normal. Take twice what you think you need and be mindful that DEF should be stored out of direct sunlight in a dry, well-ventilated place.

Note that diesel pumps in Mexico are black, and gas pumps are green, the opposite of the United States. Fortunately, islands are separate at nearly every station. You do not pump your own fuel, and I advise tipping attendants 10 to 15 pesos. They appreciate it.
Permits and Paperwork
Mexico has strict rules on vehicle importation, and bringing an RV in for the first time can be a daunting prospect, a good reason to consider an RV caravan (once you've done it, it's easy the next time). Make sure you have the original registrations and titles for all vehicles. If you do not own the vehicles you're traveling with, and it indicates that on the registration, notarized permission from the leaser or lien holder will be required.

If you tow a travel trailer or fifth-wheel, you will need two permits: a 10-year permit on the trailer (about $55) and a 180-day permit on the tow vehicle. The latter permit will require a deposit in cash or credit card of between $200 and $400, depending on the year of the vehicle. You will get this back, provided you leave Mexico within 180 days. Motorhomes require the 10-year permit, and dinghy vehicles require the 180-day permit. Truck campers are a gray area. You might get away with counting a truck and truck camper as a single RV unit, but probably only if you get the permit online.
Permits are issued at the border or just south of it. They are extremely difficult to cancel, unless you are there in person, so I advise against getting one online unless you live close to the border or are 100 percent certain you will not cancel your trip. The permit consists of a hologram you apply to the windshield. Do not throw out the paperwork that comes with it; you will need it when you exit Mexico.

Make sure you have valid passports and any other paperwork you can think of (I saw somebody asked for their marriage certificate once). Take two credit cards, in case one is declined, and notify the card issuers when you will be traveling in Mexico.
Vehicle Insurance
Your U.S. or Canadian auto and RV insurance is not valid in Mexico with two exceptions that I'm aware of, Progressive and Blue Sky. They will cover you for collision, but you still need to buy liability insurance from a Mexican insurance broker. Recent changes in Mexican liability laws mean you should cover yourself for $500,000. Expect to pay about $125 for each $10,000 insured for a six-month policy covering both collision and liability. Some companies will rebate you on your own insurance for the time the vehicle is in Mexico.

One thing to check is coverage for labor rates, especially if you have to take the vehicle north of the border to be fixed. Most companies cap at $38 or $75 per hour. RV repair rates in the United States run around $125 an hour. The only two companies I found that have no cap are Qualitas (sold by Lewis and Lewis Insurance Agency) and HDI Seguros. If you are in an accident, call the insurance company immediately and do not move the vehicle until the police arrive, even if it's blocking traffic.
Driving
A trip to Mexico is a good excuse to do some of those suspension upgrades you have been putting off, like airbags or suspension stabilizers. Mexico is known as the Land of the Tope (giant speed bump), and there are more than a million of them. Most are well marked, but it is the unmarked one in the shadow of a tree that will get you. On free roads, you will find at least three of them next to any sort of habitation.
Train your copilot as a tope spotter, and watch oncoming vehicles and vehicles ahead of you as indicators that they are present. If you travel with a truck camper, I strongly advise frame-mounted tie-downs, such as those made by Torklift, rather than the bed-mounted style.

Other big hazards are low tree branches and archways. Know the metric height of your RV, and be especially vigilant on the passenger side for low-hanging trees. You can avoid most hazards by sticking to toll roads, which are up to U.S. interstate standards but are costly. The more axles you have, the pricier they are. Balance the cost against the time and fuel spent on a meandering free road doing 20 mph behind a sugarcane truck.
Roadside Assistance
Providing roadside assistance, the Angeles Verdes (Green Angels) patrol Mexico in official vehicles that carry tools and automotive parts. They are government employees and charge for parts but not labor. They cruise the main highways, especially toll roads, and their primary purpose is to assist travelers with breakdowns, accidents and medical emergencies.

The Angeles Verdes have quasi-police powers and can block traffic. They have an excellent reputation for being innovative mechanics, and we use them as tail gunners on our caravans. They simply do not give up on a problem.

This service can be reached at 078 from phones in Mexico. All of the phone operators are bilingual, and the mechanics speak at least some English.
 Camping, Mexican Style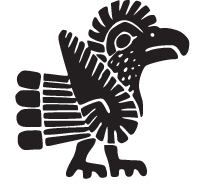 South-of-the-border RV parks run the gamut from rustic campgrounds to full-fledged resorts
RVing in Mexico is a unique opportunity to experience a foreign culture, especially if your previous south-of-the-border trips have been confined to destination resorts. Traveling in an RV, you see the real Mexico. Staying in RV parks, you relive the halcyon days of American camping, before all the rules. No park in Mexico cares if your rig is more than 10 years old or how long your dog's leash is.

Mexico has more than 500 campgrounds, from primitive sites to full-service RV parks and hotel complexes that accommodate RVs. Sites range in price from about $5 a night at barebones campgrounds to $40 at destination resorts. Don't expect a pull-through campsite or 50-amp service; most sites are 15- or 30-amp. And don't expect to be able to run air conditioners everywhere

RV-park design is in its early stages in Mexico, and you will find places where the pedestals are too far away or on the wrong side, so extra-long power cords, sewer hoses and water hoses are needed. Take electrical adapters that go both ways. I have had to go from a 30-amp pedestal plug to a 15-amp extension cord then back to the 30-amp plug on more than one occasion. Make sure you do not overload the power cord.

Boondocking is not advisable unless you are in a large group or camping at Bahía Concepción in Baja. Use RV parks, and if you are stuck, you can stay overnight at most Pemex fuel stations. Try to find a busy, well-lit one that's open 24 hours. They often have a security guard that you can pay 100 to 150 pesos to watch your rig. Do not park off in a dark corner. Try to stay under the lights and where traffic is close by.

Find a copy of Traveler's Guide to Mexican Camping, Fourth Edition, by Mike and Terri Church. Although the book is now six years old, it is still an invaluable guide to the country's RV parks. The Good Sam RV Travel and Savings Guide and www.goodsamcamping.com provide up-to-date listings for 250 RV parks in Mexico with annual ratings for facility, restroom and appearance.

Bribery
Bribery of public officials, or mordida, is still present, despite being illegal, but it is less widespread than it once was. It certainly is not endemic anymore with the federal police (federales). I have been pulled over on a few occasions, and the police officer simply wanted to shake my hand and welcome me to Mexico (no kidding). Bribery can be an issue with some municipal police and transit police (transitos), who are underpaid. In many cases, they are simply trying to feed their families.

In a worst-case scenario, if they want you to go to the police station and you do not want to risk taking a large rig into a small town, ask them to pay the fine for you. You are not technically bribing them, but do not expect a receipt.
Firearms
Don't even consider taking firearms or ammo into Mexico; you will be in big trouble if you are caught. There's a good chance that your vehicle will be searched at least once during your visit.
Communications
Cell-phone service is extensive in Mexico, and the best coverage is from Telcel. The prepaid plan is cheap, but an option I also like is AT&T GoPhone, which roams on Telcel for 25 cents a minute, allowing you to have a U.S. number.

Telcel also sells pay-as-you-go USB modems (banda ancha) that provide mobile broadband and are easy to recharge at any OXXO, a chain of convenience stores in Mexico.

Wi-Fi is common in many Mexican RV parks. If you have Dish or DirecTV satellite service, do not expect it to work farther south than Mazatlán.
Water
Nobody drinks the tap water in Mexico, and for good reason. Fortunately, it is available everywhere in 5-gallon containers and is cheap enough so you can pour it out before moving on, if you want.

Many campgrounds have water pressure that is too low for RV city-water hookups, so get used to filling the holding tank and using the internal pump. Pass it through an exterior RV water filter (I use the blue one from Camping World) and add a bit of bleach or hydrogen peroxide to provide some additional sterilization. Just use it for showers and washing dishes. When you return home, add a good dose of bleach and flush out the tank.

Water delivery is common at many RV parks in Mexico, as is propane.
Pets
Small animals may be brought into Mexico but require an international health certificate from a licensed veterinarian that includes proof of vaccination against rabies and distemper.

A wide variety of pet food is available, but be sure to bring a flea-control treatment that also protects against ticks. Pet-waste bags are not readily available, so pack enough for the trip.

Always give your pets bottled water in Mexico. Use a leash. Be careful walking your dog at Pemex fuel stations; there can be packs of dogs hanging around. It's not a bad idea to have a collar ID tag engraved with your email address and any Mexican cell-phone number you have.
What Else to Take
Grocery stores are well stocked, but diet soda is rare. Bring ant powder and ant traps for beach locations where ants are common. Anti-itch products like AfterBite and calamine lotion are also hard to find, and suntan lotion and insect repellents are expensive.
When Americans tell me there is still too much of the good old USA to see, I know they really mean, "We wish we had the nerve to travel in Mexico, but we don't."
Despite the fact that there are Ram, GM and Ford dealers in Mexico, they do not sell diesel trucks or anything over a half-ton pickup. Regardless of whether you have gas or diesel, I advise carrying extra oil, filters and probably a spare serpentine belt. Tires can be hard to find, so an off-rim extra spare, even a bald one, is not a bad idea.

RV parts are also hard to come by in Mexico. I picked up a spare RV water pump for less than $50 before I left. If yours packs it in, it is one thing that is difficult to live without. An extra sewer hose and spare fittings are also a good idea. Look for a 5-gallon water jug with a screw top, although they are available in Mexico.

Electricity in Mexico is unreliable, so purchase a Surge Guard RV surge protector to keep appliances and other electronic devices from getting damaged.
Why Mexico?
Despite all the hoops you have to jump through, most people who RV in Mexico for the first time find they are no longer satisfied parked in the Sunbelt for the winter. There is something about Mexico that is addicting to RV travelers, and I think it's the sense of adventure. When Americans tell me there is still too much of the good old USA to see, I know they really mean, "We wish we had the nerve to travel in Mexico, but we don't." They do not know what they are missing.

As far as the Mexican people are concerned, I have lost count of the number of times I have pulled over to the side of the road for a break and had a local stop and ask if I needed assistance. My first year down there, I took a wrong turn and ended up in a cornfield. The farmer escorted me back to the highway and refused the $20 I offered him. You will hear similar stories from almost every RVer who has traveled in Mexico.
---