Thor Motor Coach Revealed Brand-New 2019 Models at Hershey RV Show.
Thor Motor Coach revealed a fresh lineup of Class A and Class C motorhomes at America's Largest RV Show in Hershey, Pennsylvania, September 12-18, 2018.
Here are some of the new motorhomes offered by Thor Motor Coach.
The Palazzo 33.5 builds off the success of Thor's popular 33.3 Class A diesel model. This new bunk bed layout features a built-in washer and dryer cabinet. Overall storage has been increased with larger wardrobe space in the bedroom. The company's Tilt-A-View inclining bed mechanism raises the head of the bed, making it great for reading or enjoying TV.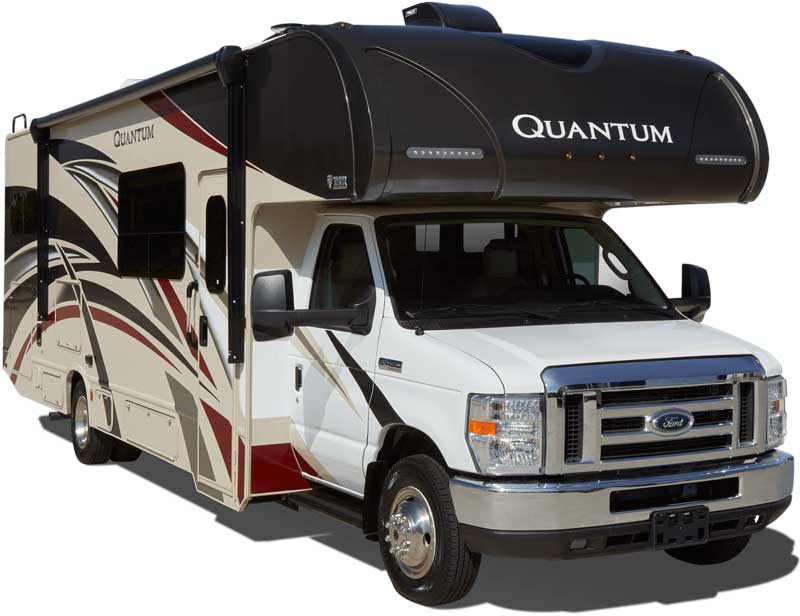 The Quantum Class C motorhome continues its lineup with the new KW29. The midsized Class C is equipped with amenities matching a high-end Class A RV. The great layout in the master bedroom includes a king bed and washer/dryer prep area.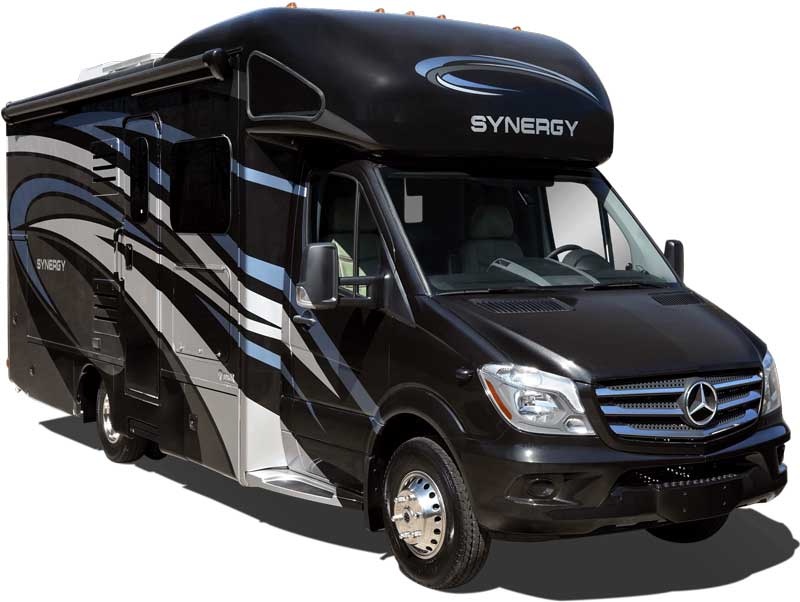 The Synergy 24SK features a unique interior living space. This Mercedes-Benz Sprinter-based model breaks the mold, with a dinette and theater seat layout not offered by any other RV manufacturer. Even with the large living area, the coach still allows for ample wardrobe storage, a full walk-around bed and a sizable bathroom in a motorhome only 25 feet in length.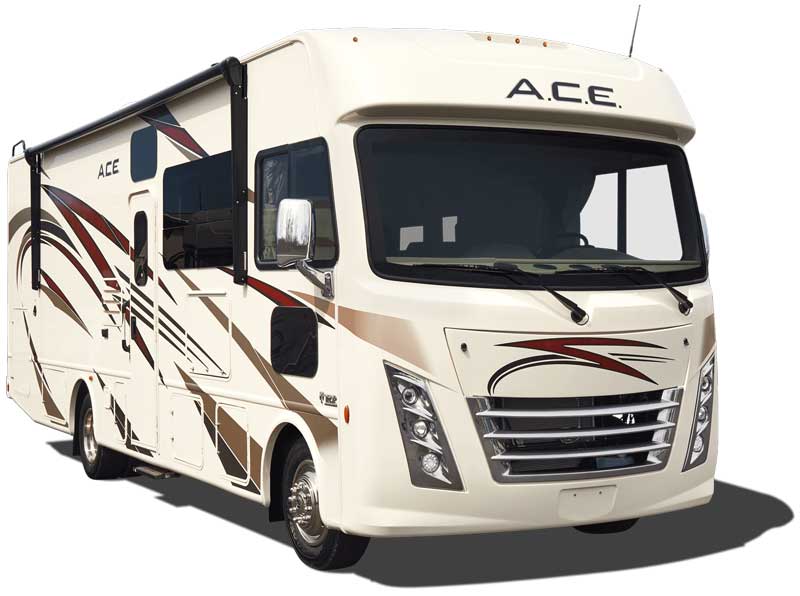 Thor's A.C.E., the original pet-friendly motorhome, is showcasing the 33.1. Whether your friends have two legs or four, the 33.1 has plenty of room to relax with a full sofa and theater seat in the living area. The booth dinette has plenty of room for a big meal or family game night. Forget about tiny motorhome showers, because the A.C.E. has a large 30-by-36-inch shower, making it feel more like home. When it's time to get some sleep, the king-sized bed is ready and waiting.
For more information, visit ThorMotorCoach.com or call 800-860-5658.