Whether it's a Class A, B or C, we take the confusion out of motorhome categories
Classes of motorhomes sometimes create confusion, especially to those new to RVing. Even those with RV experience can, at times, get the classes mixed up when changing from one type of motorhome to another.The type of motorhome is directly related to the chassis, and this point confuses people the most. While there are three classes of motorhomes in the RV industry, they are laid out differently, and detailed in the National Fire Protection Association standard 1192, which governs the design and construction of recreational vehicles.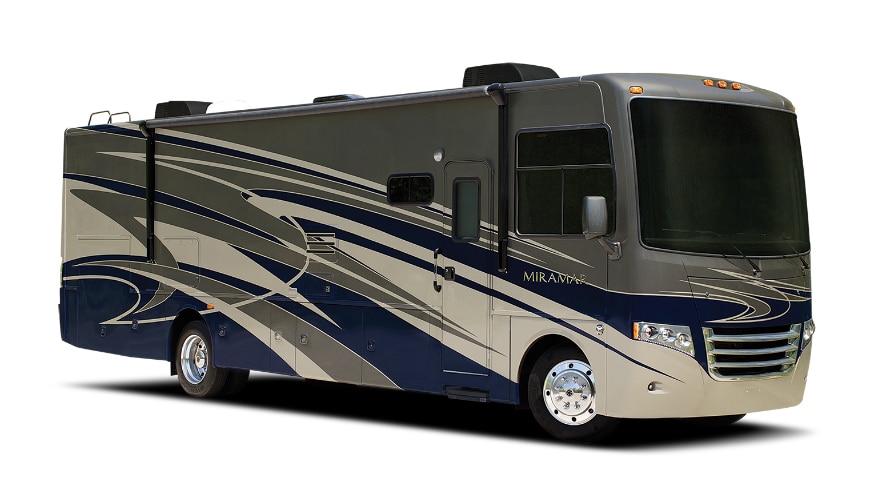 Class A motorhomes are built on a stripped motor vehicle chassis, for the most part. The exception to this are conversion coaches, which are built using specially designed bus shells, like those from Prevost and MCI, or have been built from the ground up using a monocoque design like the Newell.
Class A's are motorhomes anywhere from 22 feet to 45 feet, and can weigh from 18,000 pounds to more than 50,000 pounds. Most modern Class A's have permanent sleeping for at least two (a queen or king bed) and have convertible sleeping spaces like a dinette or couch that fold out, although models with bunk beds are becoming more popular. These motorhomes are equipped with either gasoline or diesel fuel engines. Some newer models, such as the Winnebago Via, are built on the Mercedes-Benz Sprinter chassis, which affords better fuel economy because of its smaller size. Most Class A motorhomes have one to four slideouts. All Class A's are self-contained.
Pros: Class A motorhomes are usually the most comfortable, and tend to be more luxurious (though basic models are available). The ability to have easy access to the bathroom, galley and bedroom while on the road is a huge benefit. Class A's also usually have the most storage, many with full basement compartments.
Cons: Larger lengths can be difficult to park in public campgrounds and are not conducive to traveling in congested areas; it's best to tow a dinghy vehicle or rent a car once at the destination. They may have a smaller sleeping capacity than some other types of RVs.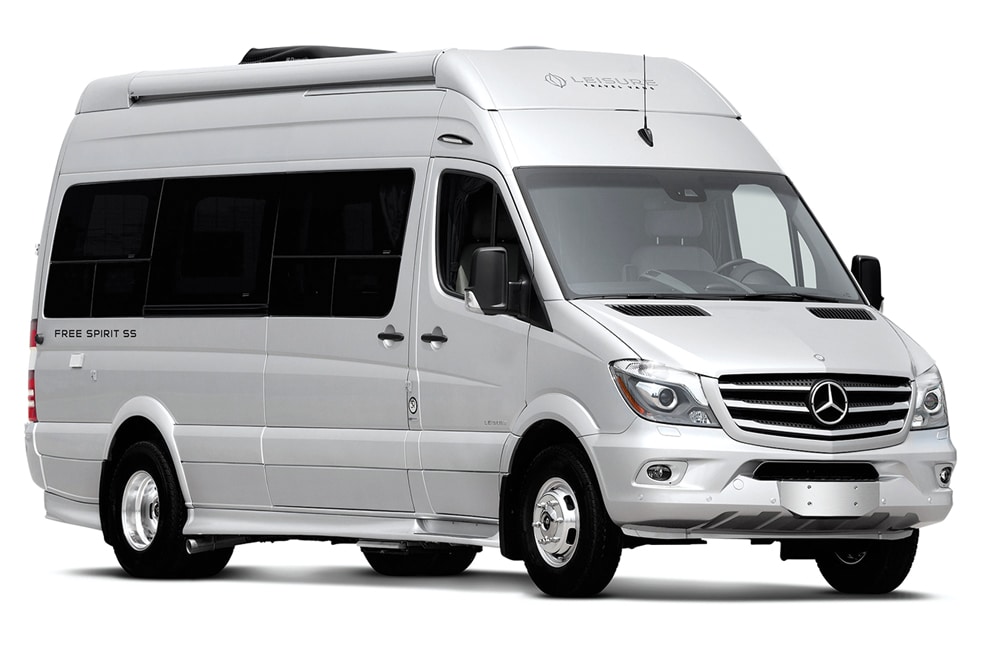 Class B motorhomes are generally the smallest, and probably the costliest per square foot. They are built within an automotive-designed and built van. The van's original sides and rear doors are maintained, and the interior features are compact and built within those confines. Most of these Euro-sourced vans can be factory ordered with a raised roof for additional headroom and interior space.
Practical for touring, these motorhomes include most of the amenities, but in a compact space.
Sleeping accommodations are normally designed for two, and while extra room for another occupant may be available, the fit will be snug, which is a reasonable compromise for a rig this size. Class B's tend to be relatively expensive, but are often well-built. Like the other types of motorhomes, these are available using the European platforms, which afford greater fuel economy, as well as modern styling.
Pros: Class B's are easy to drive and park. They can be used as a second personal vehicle at home if needed. They require little storage space at home, and can even fit in a large garage or barn.
Cons: Class B's can be quite small, and are best suited for touring or shorter visits in an RV park. They're also pretty expensive, costing as much or more than many entry-level Class A's or C's.
Class C motorhomes are popular because of their size, economy, ease of driving and family-friendly features. Class C motorhomes are built on a cutaway chassis, which retains the front cab of a van or truck. From the cab rearward, the chassis is stripped, providing a platform for the motorhome body.

Class C's are midsized and sometimes called "mini-motorhomes." Many of these have a cabover bed or entertainment system. Class C's have all the amenities RVers are looking for, and can be spartan or deluxe. Some have full basement storage, and all are self-contained.
Class C models are also built on larger medium-duty chassis, like those from Freightliner or International. Many people assume Class C's are smaller and easier to drive but in many cases their length and height rival Class A's. Class C models built on the Mercedes-Benz Sprinter, RAM ProMaster or Ford Transit chassis are more compact, but have all the amenities that make this class of motorhomes so versatile.
Pros: Often, Class C's can sleep up to eight or more people, making them family-friendly. The living area is accessible from the driver and passenger seats; cockpit doors are also convenient.
Cons: Less square footage than Class A's, and there's usually only one slide room, but sometimes two. Gross vehicle weight ratings (gvwr) are limited on some models, so cargo carrying capacities should be considered before making a purchase.
Class A Chassis
The stripped chassis, in its original form, which resembles a tractor, is a vehicle without the body. These come in numerous configurations for builders to work with, including gas-powered chassis (currently only available from Ford) and diesel chassis, available from Freightliner and Spartan Chassis. A few motorhome builders offer proprietary platforms, using components from the major chassis manufacturers.
Once the chassis is driven into the plant, the motorhome builder welds up the foundation platform or saddle frame to the chassis, which becomes the basement compartments and floor deck.
Class B Chassis
A Class B platform is an empty panel van that's completely modified into a motorhome. Imagine a conversion van from the 1970s or 1980s, only a lot fancier.
The motorhome manufacturer orders the van with specific features based on its needs, and then builds it out from there. Sometimes the roof of the van is cut off and a fiberglass raised-roof assembly is attached; however, many current vans have selectable roof heights available from the factory, thereby eliminating this requirement.
Class C Chassis
On a Class C, the van or truck cab is the only body on the chassis, and the rear wall is missing. The rest is a stripped chassis. The motorhome manufacturer then builds out the saddle frame and adds the body. There are a number of cutaway chassis manufacturers out there, and these chassis are commonly used for moving vans, ambulances and other specialty vehicles.
Knowing the nomenclature of the motorhome will help you narrow down your search. But, the most important thing to remember is that regardless of the motorhome class, if it feels good, serves your needs and puts a smile on your face, then that's the right motorhome for you.
The B+ Myth
Some motorhome manufacturers and sellers over the years have created the Class B+ category. This nomenclature is typically used to attract a Class B motorhome buyer looking for a larger unit but not needing the full cabover section.
Officially, there is no such thing as a Class B+ motorhome. If the motorhome is built on a van-cutaway chassis, then it's a Class C. If it's built within the confines of a production automotive van, then it's a Class B.
---