Presenting your favorites in Trailer Life's fourth-annual readers' poll
Spanning recreational vehicles, tow vehicles and everything that goes with them, Trailer Life's annual Readers' Choice Awards honor the places and products that work best for RVers. The 2015 poll results can help you decide where to go and what to get, or at least narrow the field. Consider the awards the ultimate tips from the ultimate insiders — dedicated RV enthusiasts.

Wondering what brand of RV to buy and how to equip it? Trailer Life readers share their favorite manufacturers of travel trailers, fifth-wheels, folding campers and truck campers, plus must-have awnings, portable generators, satellite-TV hardware and tire-pressure monitoring systems. Shopping for a new tow vehicle? Readers name their top three preferences, along with tried-and-true engine oils, fuel additives and performance enhancements to keep the vehicle running strong. Not sure where to go next? Recommendations range from campgrounds to casinos, and restaurants to RV retailers, as well as readers' three best-loved states for RV travel.

And so, without further ado, we present the top vote-getters in 29 categories, Trailer Life readers' gold, silver and bronze winners for 2015.
ENGINE OIL
Gold: Shell Rotella
Produced by Shell for more than 40 years, Rotella heavy-duty engine oils and synthetic lubricants are designed to control wear, buildup and emissions.
800-237-8645 | www.shell.com/rotella
Silver: Amsoil
800-965-5695 | www.amsoil.com
Bronze: Amsoil
800-662-4525| www.mobiloil.com
FIFTH-WHEEL HITCH
Gold: B&W Trailer Hitches
Nearly 30 years ago, B&W introduced the first Turnoverball hitch. Today, the company continues to bring innovative hitch solutions to the RV market.
800-810-4918 | www.turnoverball.com
Silver: PullRite
800-443-2307 | www.pullrite.com
Bronze: Reese
800-632-3290 | www.reeseprod.com
FIFTH-WHEEL TRAILER
Gold: Grand Design
One of the fastest-growing RV manufacturers, Grand Design builds Imagine travel trailers, Solitude fifth-wheels, Reflection travel trailers and fifth-wheels, and Momentum fifth-wheel toy haulers.
574-825-9679 | www.granddesignrv.com
Silver: Keystone
866-425-4369 | www.keystonerv.com
Bronze: Forest River
574-389-4600 | www.forestriverinc.com
FOLDING CAMPER
Gold: Jayco
America's largest family-owned and -operated RV manufacturer, Jayco builds a range of motorized and towable RVs, including the Jay Series line of folding trailers.
574-825-5861 | www.jayco.com/products/camping-trailers
Silver: Forest River
574-389-4600 | www.forestriverinc.com Silver: Starcraft
800-945-4787 | www.starcraftrv.com
Bronze: TrailManor
402-316-7288 | www.trailmanor.com
FUEL ADDITIVE

Gold: Lucas Oil
Lucas Oil's extensive lineup of additives and lubricants is designed to improve engine performance, longevity, fuel stability and mileage.
800-342-2512 | www.lucasoil.com
Silver: Amsoil
800-956-5695 | www.amsoil.com
Bronze: Sea Foam
952-938-4811 | www.seafoamsales.com
FUEL STATION
Gold: Pilot Flying J
With more than 650 RV-friendly locations, Pilot Flying J offers gas and diesel fuel, restaurants, snacks, shower facilities and certified truck scales.
877-866-7378 | www.pilotflyingj.com
Silver: Love's Travel Stops
800-655- 6837 | www.loves.com
Bronze: Costco
800-774-2678 | www.costco.com
HOLDING-TANK CHEMICALS

Gold: Thetford
Thetford is the world's leading supplier of mobile sanitation products for the recreational vehicle market.
800-543-1219 | www.thetford.com
Silver: Camco
800-334-2004 | www.camco.net
Bronze: Odorlos
800-869-8764 | www.yara.us
PERFORMANCE-ENHANCING PRODUCT
Gold: Banks Power
The company founded by performance pioneer Gale Banks offers a range of emissions-legal products to boost power and fuel economy, from cold-air-intake kits to PowerPack systems.
800-601-8072 | www.bankspower.com
Silver: Bully Dog
877-285-5936| www.bullydog.com
Bronze: BD Diesel
800-887-5030 | www.dieselperformance.com
RV AWNING

Gold: Dometic
Dometic makes RV patio, door and window awnings, in addition to slide toppers and add-on screen rooms in a range of sizes, fabrics and colors.
800-544-4881 | www.dometic.com
Silver: Carefree of Colorado
303-469-3324 | www.carefreeofcolorado.com
Bronze: Lippert components
574-537-8900 | www.lci1.com/solera-power-awning   
RV BATTERY
Gold: Interstate Batteries
The top-selling RV-and-marine battery, Interstate supplies deep-cycle, starting, dual-purpose and sealed AGM batteries.
866-842-5368 | www.interstatebatteries.com
Silver: Exide Technologies
678-566-9000 | www.exide.com
Silver: Trojan Battery Company
800-423-6569 | www.trojanbattery.com
Bronze: Optima Batteries
888-867-8462 | www.optimabatteries.com
RV CAMPGROUND/RESORT
Gold: Pechanga RV Resort, Temecula, California
A perennially top-rated Good Sam Park, Pechanga RV Resort has 168 full-hookup RV campsites that are a short walk or shuttle ride from California's largest casino.
877-997-8386 | www.pechanga.com
Silver: Anchor Down RV Resort, Dandridge, Tennessee
877-784-4446 | www.anchordownrvresort.com
Silver: The Campsites at Disney's Fort Wilderness Resort, Orlando, Florida
407-934-7639 | www.disneyworldcamping.com
Bronze: Ocean Lakes Family Campground, Myrtle Beach, South Carolina
843-238-5532 | www.oceanlakes.com
RV CASINO RESORT
Gold: Pechanga Resort and Casino, Temecula, California
Rated the favorite U.S. casino in a 2015 10Best.com poll, Southern California's Pechanga Resort and Casino has a 200,000-square-foot gaming floor and is conveniently located next to Pechanga RV Resort.
951-693-1819 | www.pechanga.com
Silver: Seven Feathers Casino Resort, Canyonville, Oregon
800-548-8461 | www.sevenfeathers.com
Bronze: Coushatta Casino Resort, Kinder Louisiana
800-584-7263 | www.coushattacasinoresort.com
RV CLEANING PRODUCT
Gold: Protect All
Protect All's popular line of specialty cleaners and polishes is geared to RVers.
800-322-4491 | www.protectall.com
Silver: Meguiar's
800-347-5700 | www.meguiars.com
Bronze: Camco
800-334-2004 | www.camco.net
RV COVER
Gold: ADCO
ADCO specializes in covers for RVs and RV tires, windshields, LP-gas cylinders and air-conditioning units.
800-541-2326 | www.adcoprod.com
Silver: Classic Accessories
800-854-2315 | www.classicaccessories.com
Bronze: Calmark
800-838-7236 | www.calmarkcovers.com
RV GENERATOR
Gold: Honda
Since 1953, Honda has manufactured more than 100 million power products, including a range of long-lasting and quiet portable power stations for RV use.
770-497-6400 | www.powerequipment.honda.com
Silver: Yamaha
800-962-7926 | www.yamaha-motor.com
Bronze: Cummins Power Generation
800-888-6626 | www.power.cummins.com/rv/generators
RV REFRIGERATOR
Gold: Dometic
Dometic provides built-in and freestanding refrigerators for all sizes and types of RVs, along with portable coolers, icemakers and wine chillers.
800-544-4881 | www.dometic.com
Silver: Norcold
800-543-1219 | www.norcold.com
Bronze: Samsung
800-726-7864 | www.samsung.com
RV RETAILER
Gold: Camping World
Celebrating its 50th anniversary in 2016, Camping World is America's largest retailer of RV supplies, accessories and new and used RVs, with 115 locations and a consumer website.
888-626-7576 | www.campingworld.com
Silver: Local Dealers
Bronze: Walmart
800-925-6278 | www.walmart.com
RV TIRES
Gold: Michelin
Michelin manufactures a variety of tires suitable for tow vehicles and trailers, and offers a website dedicated to RVers.
866-866-6605 | www.michelinman.com
Silver: Goodyear
800-321-2136 | www.goodyear.com
Bronze: Maxxis
800-462-9947 | www.maxxis.com
RV TOILET
Gold: Thetford
Thetford markets three brands of RV toilets: Aria, Aqua-Magic and Tecma.
800-543-1219 | www.thetford.com
Silver: Dometic
800-544-4881 | www.dometic.com
SATELLITE HARDWARE
Gold: Winegard
Winegard is a leader in mobile-TV reception and supplies all types of antennas for RV use.
800-288-8094 | www.winegard.com
Silver: King
952-922-6889 | www.kingconnect.com
Bronze: TV4RV
541-244-0250 | www.tv4rv.com
SATELLITE PROVIDER
Gold: DirecTV
With the DirecTV Choice Mobile package and the proper equipment, traveling RVers can access up to 185 channels.
888-777-2454 | www.directv.com
Silver: Dish
800-823-4929 | www.dish.com
Bronze: Shaw
888-472-2222 | www.shaw.ca
SIT-DOWN RESTAURANT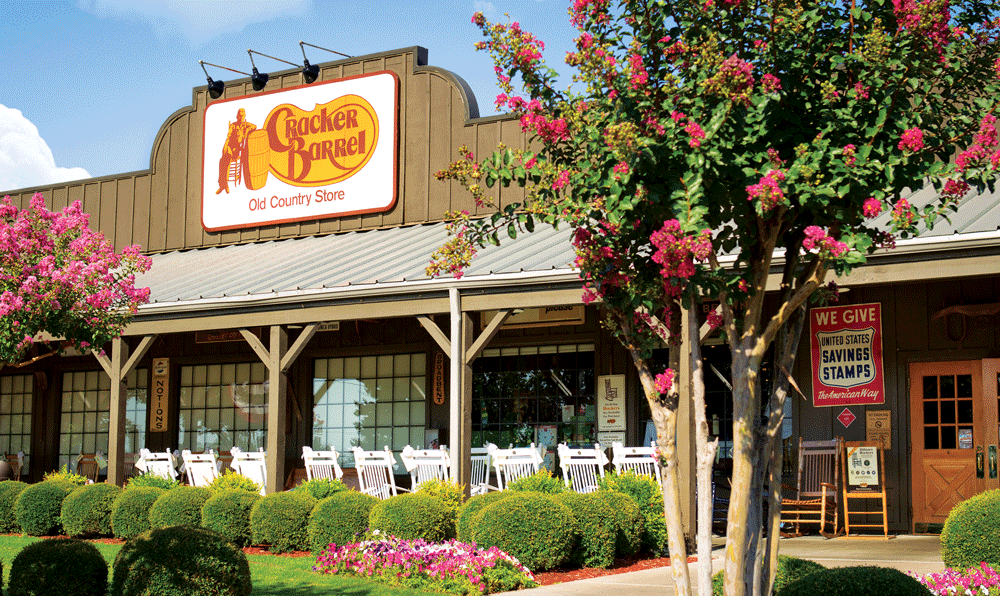 Gold: Cracker Barrel
The Cracker Barrel restaurant chain serves comfort food and Southern hospitality at more than 600 locations.
800-333-9566 | www.crackerbarrel.com
Silver: IHOP
866-444-5144 | www.ihop.com
Bronze: Applebee's
888-592-7753 | www.applebees.com
STATE TO RV IN
Gold: Oregon
From Multnomah Falls to Mount Hood and the Pacific coast, Oregon is a bonanza of scenic and recreational destinations with no shortage of RV parks.
800-547-7842 | www.traveloregon.com
Silver: Colorado
800-265-6723 | www.colorado.com
Bronze: Michigan
888-784-7328 | www.michigan.org
TIRE-MONITORING SYSTEM
Gold: TireMinder
Minder Research's wireless TireMinder systems keep tabs on air pressure and temperature in trailer and tow-vehicle tires, alerting drivers with visual and audible alarms. TireMinder systems can monitor up to 22 tire sensors.
772-463-6522
www.minderresearch.com/tireminder
Silver: TST
770-889-9102 
Bronze: Advantage PressurePro
800-959-3505 | www.advantagepressurepro.com
Bronze: Doran
866-816-7233 | www.doranmfg.com
Bronze: HawksHead
888-321-8767 | www.tpms.ca
Bronze: InnoTechRV
770-844-6218 | www.innotechrv.com
Bronze: Tire-SafeGuard
818-400-9976 | www.tiresafeguard.com
Bronze: TireTraker
866-200-9773 | www.tiretraker.com
TRAILER HITCH
Gold: Equal-i-zer
Built by Progress Manufacturing, the Equal-i-zer hitch combines weight distribution with sway control to minimize problems caused by passing vehicles, crosswinds and other towing hazards.
800-478-5578 | www.equalizerhitch.com
Silver: Reese
800-632-3290 | www.reeseprod.com
Bronze: Blue Ox SwayPro
800-228-9289 | www.blueox.com
TRAVEL TRAILER
Gold: Keystone
One of the world's largest manufacturers of travel trailers, fifth-wheels and toy haulers, Keystone RV Company sells all types and sizes of towables in many well-known brands.
866-425-4369 | www.keystonerv.com
Silver: Lance
661-949-3322 | www.lancecamper.com/travel-trailers
Bronze: Jayco
574-825-5861 | www.jayco.com/products/travel-trailers
TRUCK BED LINER
Gold: Line-X
One of the leading providers of spray-on coatings, Line-X offers fast-curing truck-bed liners that bond permanently and provide tough protection with long-lasting polymers.
877-330-1331 | www.linex.com
Silver: Rhino Linings
800-422-2603 | www.rhinolinings.com
Bronze: BedRug
800-462-8435 | www.bedrug.com
TRUCK CAMPER
Gold: Lance
Twelve-time winner of the RV Dealers Association's DSI Quality Circle Award, Lance has been a leading truck-camper manufacturer for 50 years and also builds travel trailers and toy haulers.
661-949-3322 | www.lancecamper.com
Silver: Northwood
800-766-6274 | www.northwoodmfg.com
Bronze: Chalet
541-791-4610 | www.chaletrv.com
TRUCK FOR TOWING
Gold: Ford
Ford's popular F-Series includes America's best-selling truck for 38 years, the F-150, with greater towing and payload capacities for 2016 and the innovative Pro Trailer Backup Assist system.
800-392-3673 | www.ford.com
Silver: Ram
800-423-6343 | www.ramtrucks.com
Bronze: Chevy
800-222-1020 | www.chevrolet.com/trucks
---