Keeping kids in school while traveling in a motorhome
Although most people don't become full-time RVers until after the kids leave the nest, many of us choose not to wait that long. Sometimes grandparents are also tasked with raising their grandchildren, long after they thought that their nest was destined to receive a nice coating of dust on it. In the time that we've been full-timing, we've run into many stories as to why our temporary neighbors have been raising children and teenagers, and one of the hottest topics that we discover with our counterparts is the dilemma of how to educate the children while cruising around the country in a motorhome. Surprisingly, there are myriad methods to educating your children while traveling. Everyone's circumstances are as different as their children, so if you're in the situation, it's up to you to determine the best method for you and your family.
Cyberschool
When we began traveling, we decided to put our children into cyberschool. Although it seemed like a simple solution at the time, it wasn't. Because cyberschool is a relatively new concept, it presents extra challenges that will disappear after it develops over time. The first issue that we ran up against was the fact that cyberschools where we lived at the time that we bought our motorhome (Pennsylvania) were run by the local school districts.
The second big problem was that the local school district only allowed children to cyberschool from 6th grade and up – a policy that excluded our 5th grader. Our search for a solution ended with PA Cyber which, as its name implies, is a statewide cyberschool district. The only stipulation was that our son wasn't allowed to leave the state for more than a few weeks at a time. We did eventually find a solution.
If you are thinking of cyberschooling your kids, you need to understand that there are three different types of cyberschool. First, there is the study-at-your-own-pace unstructured school. Only use this method if your child is very organized and self-disciplined! This was the route that our oldest son's school put him on, and it was a disaster! From the beginning, he had trouble with two of his classes. We emailed his advisor on multiple occasions, looking for help, and never received a reply.
Our younger son was offered the choice between a full cyberschool experience and "blended classes." Blended classes mean that the student spends most of his/her time in cyber classes, but will also have to attend some classes at the school's buildings. Fortunately, he did very well with just the cyber classes.
The biggest difference between his experience and his brother's was that he had teachers in every class who were always there to help him and answer his questions. The school also paid for his laptop, books, a printer/scanner for projects and even athletic equipment for gym class. His experience with cyberschool wasn't the greatest, however, as he hated having to get up at 5:30 a.m. in California and Nevada for 9 a.m. classes in Pennsylvania. Today there are free public cyberschool programs and for-profit schools, as well. Again, cyberschool is a developing technology and is getting better all the time. Find the right program for you and your children, and this could be a great experience for all involved!
there are myriad methods to educating children while traveling
Road and Homeschool
Cyberschool is different from homeschool because it is done in conjunction with a school district's curriculum and is generally taught by the district's professional teachers. For those of us who travel, homeschooling is referred to as "roadschooling." Roadschooling is the same as homeschooling, but with a view that changes whenever the motorhome moves. It is very different from cyberschooling because it includes a lot more parental involvement.
Traditional Brick-and-Mortar Schools
After our experience with cyberschool, we decided last summer to park the motorhome and send our children to a traditional public school. We chose a campground that allowed us to stay month-to-month, was reasonably affordable and was located within a school district with a good reputation and great scores in standardized tests. Every state in the country has standardized testing that evaluates school districts and individual schools; these scores are public information and can be found easily on the internet.
The very best schools are often in districts with more expensive RV spaces – or no RV parks at all – but there are still many excellent schools near affordable RV parks. In order to get our children into the public school, we explained our plan to the park manager, who was willing to write a memo to inform the school that we were staying in the park on a monthly basis. This was the only requirement of the school in addition to the standard transfer information. The only downside to this situation is that we are basically stuck here until mid-June. However, our boys prefer public schools to the alternative, so we are staying put – for now!
One huge advantage roadschooling has over cyberschooling is that roadschooling families are allotted the opportunity to make their own curriculum. Whereas cyberschools – whether structured or freeform – teach the courses that are part of the district's overall curriculum, roadschoolers don't need to adhere to the same rules. Like cyberschool, homeschool is often operated with the help and structure of a local public-school district.
Unschooling
The most radical method that we've learned about so far is called "unschooling," which is exactly what it sounds like – free-range kids not going to any kind of school. There are no books, no curriculum, no tests and no grades. The term "unschooling" was first coined in 1977 by John Holt, who is listed as an "education reformer" in his book, "Teach Your Own." Holt believed that traditional homeschooling was essentially duplicating the school environment in their homes.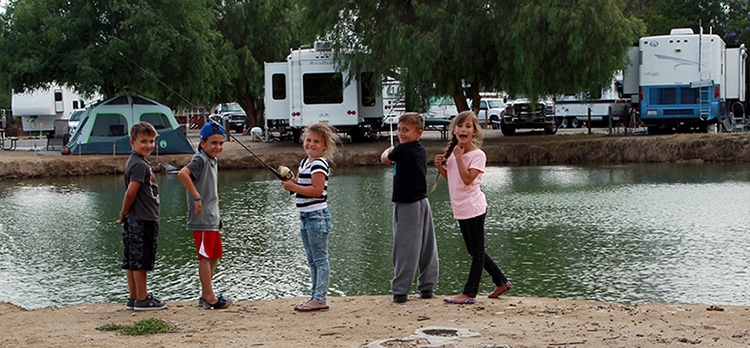 He favored an education more freewheeling in nature, one that depends on the child for direction with expectation that the children will eventually get an education. According to the website www.whyunschool.info, unschooling is completely legal in all 50 states, but we recommend that you research all available information before choosing to unschool your children.
Supplemental Schooling
No matter how you choose to give your children their education, there are ways to supplement the process. While still in cyberschool, my sons approached me about signing them up for Minecraft School. Minecraft is an open-ended video game where players are encouraged to creat their own surroundings by placing (and removing) blocks and other components of their environment. Since this school is not an accredited course, they would receive no credit for the classes. However, by taking it, they learned enough about math and science to make it worth the price. We've recently learned that Microsoft, which purchased Minecraft in 2015, has been bringing Minecraft into schools to assist children by teaching them through the fun methods through which Minecraft teaches.
In today's world, computer coding is one of the most important things that kids can learn. Because our sons enjoy using computers, they wanted to learn how to code so that they can make games and websites. After quite a few hours of research, we learned that the best place to start is www.Code.org, which is dedicated to teaching kids how to code. From there, we have discovered other coding websites, and our children now integrate it into their Minecraft time. Now, along with designing and building their YouTube channels, they are also putting together "mod packs" for their games.
But don't even think of letting them stay inside on their computers all the time. It's not good for them (or for you, if you have to fight them for internet bandwidth). Take advantage of the amazing, revolving landscape to which the RV life entitles us. Taking your kids to different types of natural phenomena – such as waterfalls, caves, mountains, beaches and hiking trails – will give them a huge advantage in life as they will appreciate the natural world around them. And it will keep them from atrophying inside the motorhome!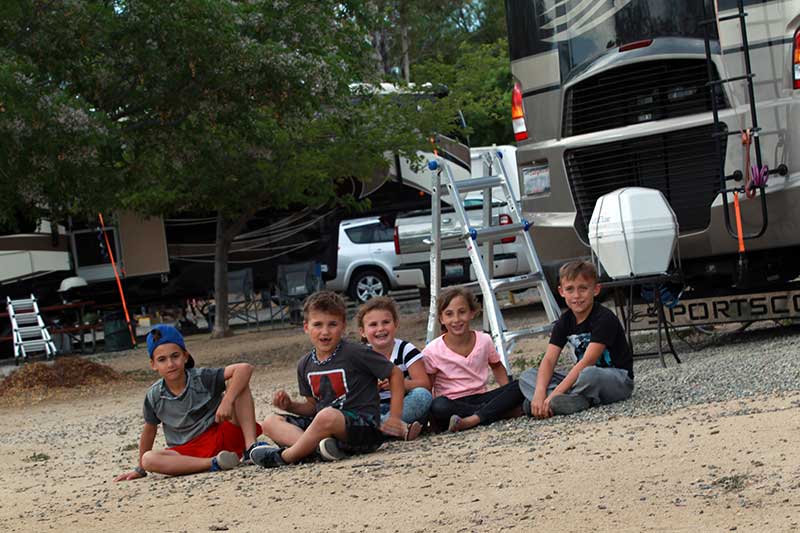 Education isn't completely about learning school subjects; the social aspects of a person's education are almost as important as what they learn from their textbooks. Being on the road with the family will limit a child's interactions with others in their age group. Worse still, whenever they make friends, they often don't see them again after a few weeks. If you plan to stay in the same region, your child's school – whether it's homeschool, cyberschool or the public school with which it's associated – may have arranged get-togethers for the children in those programs, so check with your school counselor to see if this is available.
Be sure to choose your children's schooling method to best fit their needs, personality and strengths. It's very possible that one of your children may excel at one type of schooling, but another may not be able to deal with it. And take your own needs into account. If you're like us and terrible at teaching, you don't want to do roadschooling. Your circumstances may not allow for you to cyberschool your child, and if you have no intention of staying in the same area for nine months of the year, then you'd best choose an educational method that doesn't involve a brick-and-mortar school. Being on the road will open your children up to a whole world that they may never have discovered otherwise.
No matter which method of schooling you choose, be sure to invest in a good power backup so that the kids' computers – and yours – stay running when the circuit blows or if you decide to go boondocking. And if you do go boondocking and your children need to attend classes while you're in the woods, be sure to have a good mobile hotspot, such as MiFi or Verizon JetPak.