Billed as The Greatest RV Rally in the World, the Atlanta Camping World/Good Sam Rally will take place at the Atlanta Motor Speedway, in Hampton, Ga., just 30 miles south of Atlanta proper.
– Rally Admission with RV Parking-2 adults dry camping $199.
– Rally Admission with RV Parking-2 adults, electrical hookup (30 amp) $399.
– Day Pass (no evening entertainment) $10 per person, under 17 free.
– (Special-Return the Day Pass ticket to the gate and get a second day free.)
– Passport option is $79 per person for off-site campers.
– To register, or for more information, go to www.therally.com.
October weather for Atlanta and vicinity is generally a high of 73 degrees and a low of 53 degrees, the mean temperature is 63 degrees, and the average rainfall for the month is 3.1 inches.
How about the hours? RV exhibit days and hours are 9:00 a.m. to 5:00 p.m. daily, except for Wednesday, which is 3:00 p.m. to 6:00 p.m. This is considered an RV Preview for registered Rally attendees only. Supplier exhibit days and hours are also 9:00 a.m. to 5:00 p.m.

Plenty of entertainment is planned and includes country and surf music, cooking seminars and animal shows. The Beach Boys will perform Friday, October 18. They made their debut in 1961 and all of us old guys remember their music as being different and brings back memories of the surf, beaches, sun, and of course, bikinis.
Bob Blumer, culinary adventurer and chef is the host of Surreal Gourmet and is a seven-time Guiness World record holder. Remember, the RV with two large slices of toast sticking out the top? That's him and he will be appearing Friday, October 18 at 9:30 a.m. and Noon, and on Saturday from 8:30 to 11:00 a.m. Bob is the author of five cookbooks and the co-author of the best-selling Pizza on the Grill.

Country Superstar Vince Gill will perform Saturday, October 19. He has received 20 Grammy Awards and has sold more than 26 million albums. Gill is a member of the Music Hall of Fame (2007) and a member of the Grand Ole Opry.
Even with all this action the event is going to the dogs. See the Release the Hounds dog show Sunday, October 20 from 2:00 to 3:30 p.m. The Best-in-Show awards are from 3:15 to 3:30 p.m.
If that's not enough, the K9 Kings Flying Dog Show will be held three times a day October 18, 19 and 20. J.D. Platt has been featured on Animal Planet's Pet Star, NBC Sports and had the first and only dog reality show on CBS called the Greatest American Dog. He also has the fastest Frisbee dog in the world. Check him out at www.k9kings.com.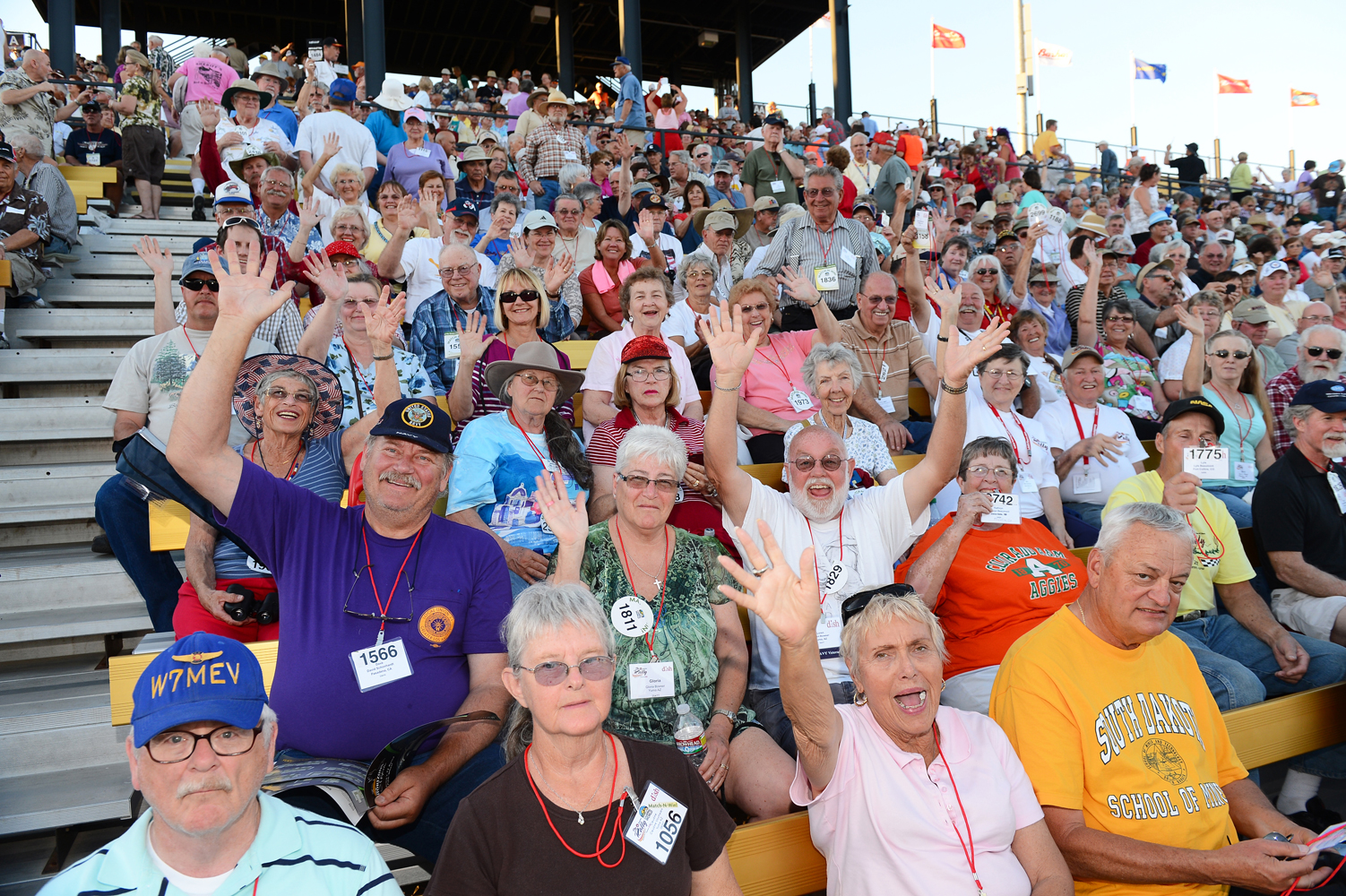 Fun facts: Jimmy Carter once worked as a ticket taker at Atlanta Motor Speedway, and the opening scenes of Smokey and the Bandit II were filmed here. From the Speedway, turn left on U.S. 19 and head north for restaurants, and markets that are only a few miles up the road. Clayton County, the home of Tara from Gone With The Wind is 10 miles farther.