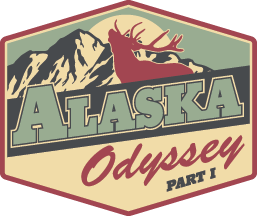 Hitch up for the ultimate RV road trip along the scenic and historic highway that stretches 1,387 miles through British Columbia, Yukon and Alaska
Less about the destination than the getting there, the Alaska Highway is the quintessential road trip. Travelers pass through towns and cities, but the real attraction is what there is between them. Years ago, I took a three-week vacation and drove my brand-new Class B motorhome as far as Haines Junction, Yukon, before running out of time. I vowed to return one day and do it right. In July 2015, my wife, Mara, and I set aside two months to do just that. We didn't reserve anything in advance and didn't plan our itinerary in detail, preferring to let events dictate what we did and when we did it.
Stewart-Cassiar Highway
Arriving in Prince George, British Columbia, we find our path to the southern terminus of the 1,387-mile Alaska Highway impeded by forest fires. Luckily, there's an alternative. By combining the east-west Yellowhead and north-south Stewart-Cassiar highways (Trans-Canada 16 and BC 37, respectively), we take a scenic detour around the problem.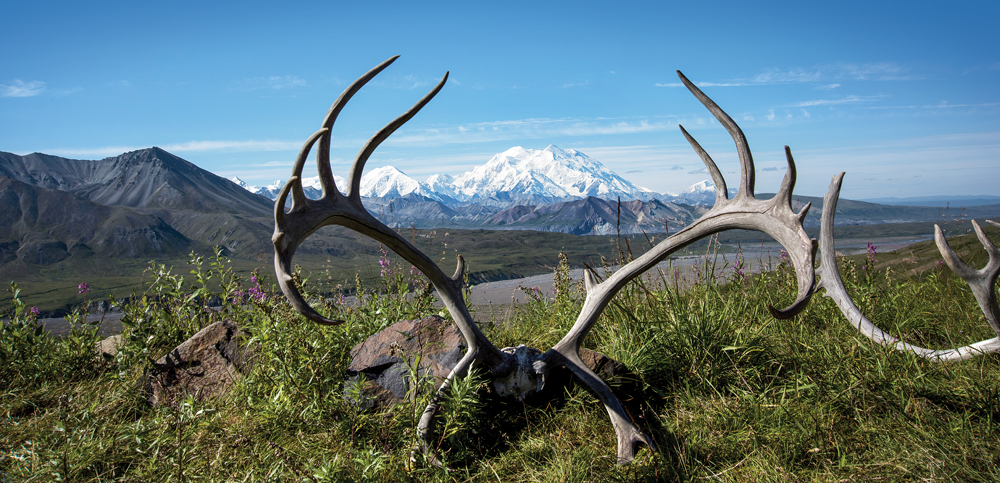 Prince George is British Columbia's fourth largest city and a good place to get provisions and fuel. Heading out of town, civilization falls away quickly, and small villages alternate with mountains and pristine lakes. Provincial and city parks dot the route and are the way to go when backwoods campground ambience trumps amenities. In the village of Smithers, we bed down for the night at Riverside Municipal Campground and feed our electronics some 30-amp juice for the road ahead.

Continuing north, we watch for the turnoff to BC 37A and the town of Stewart. Stewart is nothing special, but the 40-mile drive to it is. Our heads are on a swivel, with glaciers to the left and waterfalls to the right. Persistent rain prevents a detour to nearby Hyder,  Alaska, where we had hoped to spot bears fishing for migrating salmon.

Back on the Stewart-Cassiar Highway, at pristine Mehan Lake, we share lunch with a retired couple from Australia and a cyclist from New Zealand, as loons serenade in the background.
Alaska Essentials
Requisite RV-travel resources for northwestern Canada and Alaska
Good Sam RV Travel & Savings Guide


2016 guidebook with RV-park listings and annually updated ratings


www.campingworld.com
The Milepost


Mile-by-mile trip guide to the highways of Alaska, British Columbia and Yukon


www.themilepost.com
Travel Alaska


Official State of Alaska travel website and vacation planner


www.travelalaska.com

Our next stop is Jade City's Cassiar Mountain Jade Store, a family business selling its namesake product. The owners claim that more than 90 percent of the world's jade is mined here.
Alaska Highway
Prior to the bombing of Pearl Harbor, there was no overland link between the Lower 48 and Alaska, then a U.S. territory. That event changed everything, as a road was deemed a military necessity. With more than 10,000 U.S. soldiers and civilian workers tending to the task, the highway was completed in eight months and 12 days, and was opened to the public in 1948.

Dawson Creek, British Columbia (not to be confused with Dawson City, Yukon), is famous for hosting the start of the Alaska Highway. We take a photograph of the Mile 0 monument and stop at the town's visitor center, housed in the Railway Station Museum, and the Alaska Highway House, which documents the highway's construction. Walter Wright Pioneer Village, with buildings and artifacts mostly from the early 1900s, has a special virtue for RVers: the adjacent Mile 0 Campground is the best RV park in the area.

The first 400 miles of the Alaska Highway are relatively ho-hum, with heavy truck traffic, power poles and average scenery. The cities of Fort St. John and Fort Nelson, although historic, are also ordinary.

Muncho Lake (mile 437), known for its deep blue color, is home to Muncho Lake Provincial Park and two of the nicest campgrounds anywhere, MacDonald and Strawberry Flats, with 30 dry sites, pit toilets and a water pump. The closest alternative is Northern Rockies Lodge.
Next up is Liard River Hot Springs (mile 477). I'm not a hot-soak fanatic, but this one is fun. It's a natural thermal springs with changing rooms, restrooms, in-pool benches and a gravel floor that's easy on the feet. My wife claims I'm a better person now.

As we travel north, a herd of bison, probably a hundred strong, trots alongside the road, a couple of young black bears munch on flowers, and two young grizzlies feast on a moose.

Crossing the Yukon border, Watson Lake (mile 612) is one of the most-photographed towns along the Alaska Highway, but not for its dramatic scenery. It was made famous by a homesick American G.I. working on the highway who made a sign noting the mileage to his Illinois hometown. Others followed suit, and we now have the Signpost Forest, with more than 77,000 mementos nailed to any available spot. We spend the night at nearby Baby Nugget RV Park.

In Teslin (mile 776, population 450), we stop at the Northern Wildlife Museum, the Tlingit Heritage Centre and the George Johnston Museum.

The first has outstanding local wildlife dioramas, and the last honors a Tlingit trapper, fur trader and photographer who brought a 1928 Chevrolet to the then-roadless town by paddle-wheeler and built a 3-mile road to drive it on.
With camping options limited, we drive to Whitehorse (mile 918) and stay at Caribou RV Park, a Good Sam Park with an ambience and amenities among the best on the trip. Whitehorse, the Yukon capital, is home to two-thirds of the territory's population. While distinctly modern, the city has a number of attractions that visitors interested in history can appreciate, including the S.S. Klondike National Historic Site and the MacBride Museum of Yukon History.
Dawson City
Just north of Whitehorse, we take our first detour. The 335-mile drive to Dawson City via the Klondike Highway (Yukon 2) justifies a stop in the village of Carmacks. In 1896 George Carmack looked in his gold pan and saw $5 worth of gold when 10 cents was considered a find, and the Klondike Gold Rush was on.

Dawson City was at the center of it all and is now a national historic site. With a population of 30,000 at its peak, the town was a wild and lawless place. Now a popular visitor destination, it has a high concentration of restaurants, bars and theaters. We check out the Dawson City Museum and walk the streets in search of ice cream.
A young Jack London lived here and built a cabin where he stayed in 1897, now a museum. No dilettante, London roamed the trails from town to the gold fields and made observations that helped shape his later life as a writer and adventurer.

Driving to Dawson City comes at a price. The "paved" Klondike Highway has significant stretches of rough gravel, and we get our first exposure to real Alaska driving — rocks, potholes and stretches of washboard.

Rather than returning the way we came, we leave via the Top of the World Highway (Yukon 5), knowing we'll drive the missed section of the Alaska Highway on the way home. A free ferry ride takes us across the Yukon River, a charming alternative to a bridge, but the charm is short-lived, as we count the hours (five) needed to drive the 90 miles of (mostly) gravel to the end.

The road is pretty but lonely until we reach Chicken, Alaska. The story behind the name is reason enough to visit, however briefly. It seems the original settlers back in the late 1800s wanted to name the new town after their favorite game bird, the ptarmigan. Unable to agree on the spelling, they decided to name the town for the bird it most tasted like. I buy a T-shirt, a good conversation starter.

Chicken leads to Tok, where we use up our quarter collection at the car wash. If you don't get the mud off now, you'll need a chisel later. It's also a good place to buy high-quality First Nations souvenirs. While I look at knives, the saleslady confesses to me that her husband married her for her knives, guns and chainsaw. Welcome to Alaska.
We camp overnight in one of the best campgrounds of the trip, Tok RV Village, a top-rated Good Sam Park.
Delta Junction
With 9 miles to go to Delta Junction, we stock up on smoked elk sausage for nibbling and bison and yak for later at the Delta Meat and Sausage Company.

Delta Junction (actual mile 1,387, historical mile 1,422) marks the official end of the Alaska Highway. We get our picture taken at the end-of-the-road monument and cross the street to the Sullivan Roadhouse, a relocated roadhouse that is now a wonderful museum.

Visiting cities wasn't high on our to-do list, but there's a good reason to spend a few hours in Fairbanks, 96 miles from Delta Junction. The highly recommended University of Alaska Museum of the North documents the state's history from prehistoric times to the present.

En route to Denali National Park, the village of Nenana is home to the 1917 St. Mark's Episcopal Church, with hand-hewn pews and an altar of moose hide decorated with beadwork, and the Alaska State Railroad Museum and Nenana Cultural Center, with artifacts and high-quality souvenirs.
Denali National Park and Preserve
Mount McKinley National Park was established in 1917 and renamed Denali National Park and Preserve in 1980. The 6-million-acre park is 121 miles south of Fairbanks via the George Parks Highway (Alaska 3). At 20,320 feet, Mount Denali (formerly McKinley) eludes 70 percent of the people who come here, as it is often shrouded in clouds.

A single 92-mile road serves the park, but only 14 miles of it are open to private vehicles. To get beyond that, you need to take a bus or a bicycle. We peruse the options and choose the eight-hour-round-trip shuttle to the Eielson Visitor Center. Winding 66 miles into the park, the bus stops well short of Denali's base but within photographic range. Riders are free to get off at any of several stops and catch a later bus. We see bears, moose, caribou and a lone wolf, and Denali honors us with her presence.

Among the other tour options, an 11-hour shuttle to and from Wonder Lake takes visitors 84 miles into the park and much closer to Denali, and another tour replaces the bus driver with a trained naturalist. Local companies offer additional sightseeing excursions.
More than half of all U.S. parkland is found in Alaska, yet the state's population hovers around 740,000, the size of a large city in the Lower 48.
Three campgrounds within the park are open to RVs, with some campsites accommodating rigs up to 40 feet. Those with reserved sites at Teklanika River Campground, 29 miles inside the park, are allowed to drive beyond the 14-mile mark. Teklanika requires a minimum three-day stay, but its location provides a better opportunity to view wildlife up close, according to people who camped there.

Private camping options near the entrance are marginal. After seeing all that pristine wilderness, the thought of being jammed together next to a gas station and convenience store doesn't appeal, so we head 6 miles south to camp at family-owned Denali Grizzly Bear Resort on the Nenana River.
Part II: In the February 2016 Trailer Life, Peter Lewis travels to Alaska's Kenai Peninsula, Valdez, Wrangell–St. Elias National Park and Skagway.
---