As Trailer Life celebrates its diamond anniversary, we take a look at how the recreational vehicle industry has changed with the times
The year is 1941. President Franklin D. Roosevelt is inaugurated for his third term. The United States officially joins the second World War. And a brand-new publication called Western Trailer Life marks its premier issue with 20 pages of content geared toward "trailer coaches." The monthly magazine, published by the Trailer Coach Manufacturers Association, sells for 10 cents, and a year's subscription is a full dollar. The seeds for what will become the most popular RV magazine in North America have officially been planted.
Three quarters of a century is a long time indeed. Nowadays, it seems that anything lasting 75 years is practically unheard of. Businesses shutter their doors. Start-up companies fold. Some marriages falter. And, yes, magazines close up shop, often forced out of operation by a lack of consumer interest, a drop in advertising revenue or the all-powerful Internet. And yet, Trailer Life continues to evolve. Survival at this point would be impressive, but the magazine has actually prospered during its 75-year history, taking readers along for the ride.

Trailer Life owes its longevity to those readers, chiefly enthusiasts of RVs and the RVing lifestyle. To truly appreciate the storied roots of Trailer Life, it's important — and fun — to learn a little about the history of RVing, both before and after the magazine's debut.

Mass Production: From the Model T to RVs

One can only imagine that adventure-seekers have been utilizing some form of RV or another since the invention of the wheel, but the first to catch North America's attention is generally recognized as the Pierce Arrow Touring Landau. The vehicle, which made its debut at New York's famed Madison Square Garden in 1910, offered owners bitten by the wanderlust bug a rear seat that folded into a bed, a sink behind the driver (most likely, a chauffeur) and a chamber pot. The Touring Landau was built to hold multiple suitcases and provide a comfortable place to sleep for those making a journey of more than a few miles.

The newfound focus on overnight accommodations wasn't confined to motorized coaches, as camping trailers manufactured by Los Angeles Trailer Works and Auto-Kamp Trailers also found their way to America's streets around that time. In 1917, aviation pioneer Glenn Curtiss invented the fifth-wheel hitch that would tow the Adams Motor Bungalo and later the Curtiss Aerocar.
Some of the more memorable models that followed are on display at the RV/MH Hall of Fame and Museum in Elkhart, Indiana, including a 1913 Earl trailer (believed to be the oldest non-tent travel trailer in existence), a 1916 Cozy Camper tent trailer (one of the first commercially produced RVs), a 1924 Auto-Kamp tent trailer and a 1928 Pierce Arrow housecar.

For the next few decades, the RV and automotive industries continued to evolve, as people yearned for more convenient, reliable and economical means of transportation. The Ford Model T, which began its run around 1908, brought car ownership to the middle class. As road travel became easier and more affordable, the RV lifestyle followed suit. Even after the stock market crash of 1929 devastated the economy, the RV industry managed to soldier on, albeit reservedly.

In 1929, Wallace Merle "Wally" Byam built a teardrop trailer, the Torpedo Car Cruiser, in his backyard and later sold the plans, kits and trailer shells. After some refinements, and collaboration with the designer of the 1934 Road Chief, William Hawley Bowlus (who oversaw construction of Charles Lindbergh's Spirit of St. Louis), Byam purchased Bowlus' company, and the Road Chief-inspired Airstream Clipper was introduced in 1936.

Five months after Western Trailer Life's July 1941 debut, Japan bombed Pearl Harbor, and readers' interests shifted from seeking Mother Nature to serving Uncle Sam. Rationing of essential supplies, including aluminum, gas and rubber for tires, all but halted construction of RVs for consumer use. But the U.S. Department of Defense needed housing for workers and their families, so many RV manufacturers turned their attention toward their patriotic duty and obliged.
Mid-Century Modern: Lucy, Desi and Art
After the war, the desire for affordable vacation options resumed, among them a teardrop trailer that Kit Manufacturing initially offered as a do-it-yourself project and then put into mass production. Shasta got its start in 1941 building mobile housing for the military, then rolled out its first travel trailer, the Cozy Cruiser, in the mid-1940s. The late '40s saw many impressive RV developments, including the introduction of butane-gas cylinders (later filled with liquid propane), portable showers and flushing toilets.

Having weathered WWII, Western Trailer Life was perfectly positioned to ride the RV and automotive booms that would last for the next few decades. In 1949, "Western" was dropped from the magazine's name, signifying a shift from a regional publication to a national monthly.

The 1950s was an important era for the RV industry. As travel trailers became more commonplace, manufacturers began hitting their stride with some now-classic designs. RVs were more aerodynamic and refined looking, and the rounded corners of "canned-ham" trailers emerged as a popular design. Inspired by the smooth lines of the venerable Cadillac, entrepreneur John Crean began building RVs and manufactured housing, changing the name of the business he founded in 1950 to Fleetwood Trailer Company in 1953, later renamed Fleetwood Enterprises.

In 1954 RVing went mainstream with the debut of Vincente Minnelli's The Long, Long Trailer. The movie featured the husband-and-wife stars of the I Love Lucy show, Lucille Ball and Desi Arnaz, as a honeymooning couple towing a 36-foot Redman New Moon behind a Mercury Monterey convertible.

The year 1958 was a special one. Not only did the company that would eventually become known as Winnebago begin making trailers, but an advertising executive named Art Rouse purchased Trailer Life and immediately began developing more content written by and for RV enthusiasts. Rouse's decisions to make the publication more consumer-friendly and focus on recreational vehicles rather than manufactured housing would prove vital to the long-term success of Trailer Life.

The 1960s continued the upward trajectory of the RV industry, and travel trailers remained king in the early part of the decade. More focus was put on aesthetics and aerodynamics, as rounded fiberglass bodies made an appearance. Thermo-panel wall construction was developed in 1963 and is still used today.
The year 1965 saw all major automotive manufacturers offering trailer-towing packages on their new vehicles, although towing limits weren't considered as important then as they are now. The same year, Winnebago rolled out its first Class A motorhome.

In late 1968, in a move to increase Trailer Life's circulation, Rouse bought Griffin Publishing and gained control of Trailer News (previously named Trail-R-News) and Camper Coachman magazines, in addition to a fledgling RV-enthusiast group with fewer than 1,000 members called the Good Sam Club.
Late-Century RVing: Boom, Bust and Boom Again
Trailer Life continued to flourish in the 1970s, and Rouse's acquisition of Trailer Topics and Mobile Life magazines further expanded readership. This decade will forever be associated with fuel crises, shortages that not only gave drivers a new 55-mph speed limit but also had auto manufacturers downsizing cars (remember the Ford Pinto, Chevy Vega and AMC Gremlin?).

RV manufacturers did the same, resulting in lighter-weight trailers and chassis-mounted Class C motorhomes. Harmon Shadow fifth-wheel trailers were introduced early in the 1970s, allowing owners to mount a suitable saddle on the roof of their car. Other mass-produced fifth-wheels that connected to a hitch mounted in the truck bed had greater success and longevity.
In 1973 GMC introduced its Model 230 and 260 coaches, which flew in the face of many motorhome designs of the time by offering consumers a low-profile, front-wheel-drive platform. GMC sold furnished motorhomes to consumers and bare coaches to manufacturers, including Coachmen, Foretravel and Winnebago. Exteriors were painted in shades of Buttercup, Frosted Mint and Sky Blue, among other decade-defining hues.

Not even a slow economy could dampen the growth of the RV industry in the 1980s. Combining the first two letters of their names to produce the Thor Industries marque, Wade F.B. Thompson and Peter Busch Orthwein partnered in 1980 to purchase the then-struggling Airstream company and launch what is now one of the world's largest RV manufacturers. The two entrepreneurs would focus on quality and process improvement to turn around the classic brand.

The EPDM roofing material for RVs was developed in this era and remains a popular option to this day. The 1980s also saw toy-hauler RVs, with drive-up ramps and garages, make their first serious impression on the market. Dodge added the 5.9-liter turbo-diesel engine to its light-truck offerings in 1989.

In its 40th year, Trailer Life would publish an interview with President Reagan detailing his love for the outdoors and RVing, a major coup not only for the magazine but for the industry as a whole. Rouse's TL Enterprises and the Good Sam Club were sold to Adams Communications in 1988, and the company would become Affinity Group, Inc. (AGI) in 1992.

The 1990s would prove to be a decade of contrasts. The bigger-is-better mentality of the early years led to the popularity of diesel pushers in the motorhome segment, and the development of slideouts in RVs of all types, even truck campers. Floorplans were soon offered with as many as five slides, which extended and retracted with the help of hydraulic cylinders.

The latter part of the decade saw trends toward improved towing characteristics, lighter-weight aluminum framing and more aerodynamic fiberglass skins. Hybrid trailers also gained popularity, combining solid-wall construction with soft-sided foldout or tip-out berths for expanded sleeping capacity.

In 1997 Trailer Life's parent company continued its expansion by purchasing the Camping World chain of RV retail and service stores launched in 1966 by David Garvin.
Rolling into the 21st Century: High Technology and Green RVs
The next millennium would see a nation come together after an unspeakable tragedy, perhaps in need of a healthy distraction such as RVing like never before. Toy haulers would boost the market, as the RV industry saw a noticeable influx of new owners looking to enjoy domestic travel in every way possible, including off-pavement pursuits.

And though high fuel prices and a burst economic bubble would cause many longtime RV manufacturers to shutter their factories, many of the remaining companies began once again focusing on downsized units. These may have been lean times for many, but some saw this as an opportunity.
After joining forces with Keystone, Thor Industries acquired CrossRoads, Cruiser, DRV Luxury Suites, Heartland, Livin' Lite and K-Z, among other manufacturers, and would be ranked 668th on the 2015 Fortune 1000 list. Jayco purchased Highland Ridge and Entegra Coach and would become the largest privately held RV manufacturer. Berkshire Hathaway bought Forest River, a major presence in the industry. Fleetwood, once a Fortune 500 company, became a casualty of the recession, and its assets would be divided among Allied Specialty Vehicles, Heartland and Outdoors RV.

Tow-vehicle manufacturers became more conducive to the RV market, with the major players offering integrated towing packages, trailer-brake controls and mounting systems for fifth-wheel hitches. Just before the end of the decade in 2009, Camping World became an official sponsor of the NASCAR Truck series, a move that would become even more significant for Trailer Life in 2010, as the magazine's parent company officially merged with Camping World to create the partnership they share to this day.

We're now more than midway through the second decade of the third millennium, and the RV industry continues to change with the times. Although it's still a good idea to visit the local dealership for a new rig, the digital age of the Internet has simplified the RV shopping process. Many manufacturers offer an app specific to their products, so potential buyers can make informed decisions before hitting the lot and signing on the dotted line.

RV enhancements in this high-tech era include state-of-the-art solar systems, on-the-go satellite TV and Bluetooth-enabled entertainment systems. Many new floorplans come with outdoor kitchens and entertainment centers, and are suitable for four-season use with double-pane windows, beefed-up insulation, and heated and enclosed holding tanks. Most new tow vehicles and motorhomes include a dashboard touch screen, a backup camera and a tire-pressure monitoring system, among other technological innovations.

The 21st century has seen a marked shift in manufacturers going green, using eco-friendly composite building materials that have less impact on natural resources, and are lighter-weight and more durable. Euro-style trailers with minimalist interiors, rounded corners and unconventional configurations are also setting trends.

Those looking for large, over-the-top floorplans can still get their wish, but thanks to new vehicles with greater towing capacities than in years gone by, these yachts-on-wheels are increasingly more manageable. Ironically, retro-style trailers remain in vogue, perhaps a nod to the simpler times of yesteryear.

RVing clearly has a long and storied history, and Trailer Life has been there for most of it. The industry will continue to evolve, as will the magazine, as long as people yearn for the great outdoors and follow the road to adventure.
 Then and Now: Bringing Back the Classics
Interest in vintage RVs has spurred a wave
of new models with old-fashioned looks
Bowlus Road Chief
William Hawley Bowlus, Charles Lindbergh's aircraft engineer, built about 80 of the original Road Chief travel trailers before WWII. The modern incarnation, based on Bowlus' original designs and manufactured in Oxnard, California, has a starting price of $137,000.
Shasta Airflyte
The year 1941 saw the launch of Shasta and Trailer Life. Shasta marked its own 75th anniversary by reproducing 1,941 classic 1961 Airflytes, an icon of the canned-ham style. Available in 16- and 19-foot lengths, the retro-chic remake sells for around $17,200.
Winnebago Brave  
In 1967 the first Brave rolled off the line from the brand many consider the archetypal motorhome. Winnebago updated the Brave in 2015 with the nostalgic "flying W" emblazoned along the side but a price tag slightly higher than the original $4,000 — just under $100,000. 
---
The Godfather of Trailer Life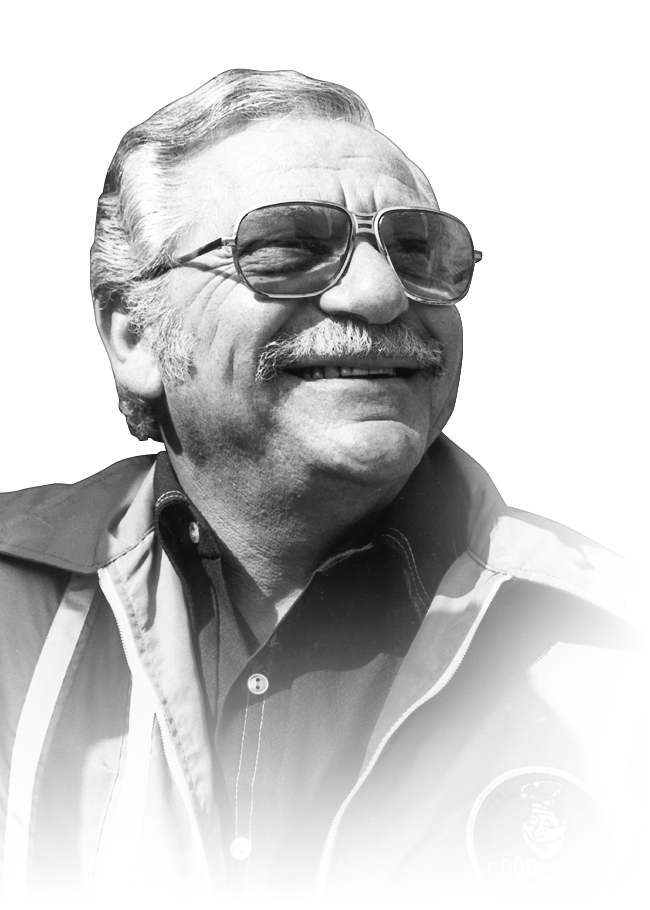 Although Trailer Life's roots date back to 1941, it could be argued that the magazine as we now know it really began in 1958. That's when a Southern California advertising executive, Arthur J. "Art" Rouse, took a chance on a commodity he knew little about and bought this magazine. "I saw a great opportunity," Rouse told Trailer Life in an interview in 2006.

Not content to sit back and let somebody else run his business, Rouse was the ultimate hands-on owner and set out to learn about his new investment the only way he knew how: firsthand experience. "I fell in love with it, and I learned a lot," said Rouse. "My years of running Trailer Life were the best of my life."

Rouse's obvious affection for RVs and the RVing lifestyle was readily apparent in the magazine's pages, as he infused his stories with humor, sentimentality and enthusiasm, but he never shied away from giving readers accurate reviews of the products and services he tested.

Along the way, he not only founded Trailer Life's sister publication, MotorHome, but also wound up owning the Good Sam Club. "At the time I didn't realize how good and how valuable Good Sam was," he said. Since then, the club has grown to 1.5 million members and become synonymous with the RV lifestyle.

Although Rouse passed away in 2007, his legacy remains. He published an autobiography, My Life on Wheels, in 1984. And in 1986, he was inducted into the RV/MH Hall of Fame in Elkhart, Indiana.
---