Last year, after arriving in Arizona in September, we discovered that our RV's refrigerator was struggling to stay cool with outside temperatures averaging in the 90s. I made a shade to keep direct sunlight from baking the outside of the unit. I took some scrap ¾-inch plywood and made two simple wood brackets (pictured below) that I spray-painted black to protect them from the weather. These brackets are removable and fit at the top of the slideout.
I then used vinyl material to make the shade, and put wood strips at the top and bottom to add weight so it doesn't blow around. It was easy to make and install, and the best part is that it works as designed. I left a lot of clearance between the slideout and the material to allow for airflow, plus ventilation for the refrigerator's inlet and exhaust vents.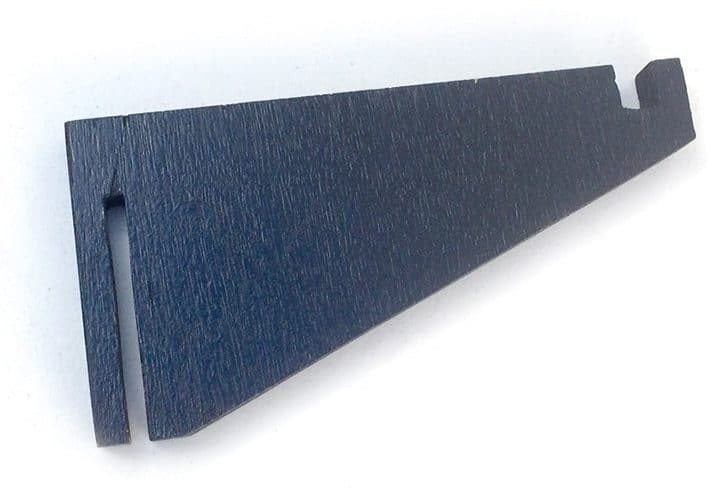 I also use a couple of ropes at the bottom that I stake down for extra protection in case the wind kicks up. When not in use, the shade rolls up easily to be stored, and I can set it up and take it down in minutes.
Bert Hedrick | Littleton, Colorado
---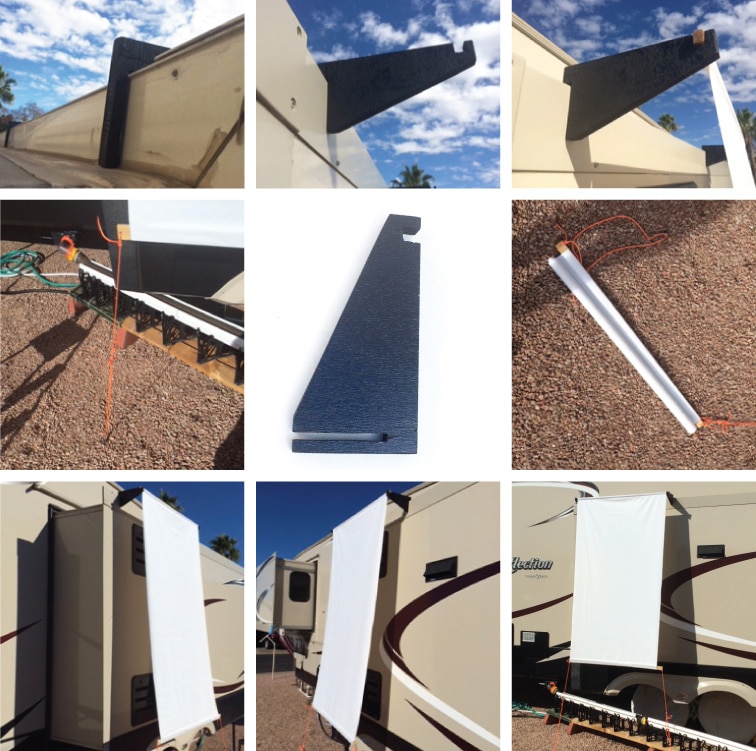 ---
---
Read more tips and tricks for making RV travel easier, safer and more pleasurable, submitted by Trailer Life readers, based on real-life RV experiences.
To submit an RV DIY tip of your own, email an explanation of the idea to [email protected] and attach at least one high-resolution photo. 
---