The Future of America
Thanks to RVers Like You the Best Is Yet to Come
Premium
For decades the idea of the "Road Less Traveled" is how most RVers thrived. Traveling that road means you are someone who likes to act independently, chart your own course, and avoid conforming to the norm. That's what this RV lifestyle is about: finding and discovering new things on your own terms.
As we head into 2021, what road will you travel? Is this the year that prompts you to go to new places and go down that road you historically avoided? For me, 2021 is an attempt to get things back on track and reclaim my sense of adventure, which seemed to be put on pause. It was definitely self-inflicted. I started reflecting on why and realized that the lines on all the roads were blurry.
When you objectively reflect on our industry's history and the transformation of its products, it's exhilarating. New technologies, lighter weights, better design, etc., are all things used to describe the RV Evolution. Much credit goes to the industry pioneers in Indiana and Iowa—those companies that have the foresight to listen to their customers, study their competition, and capitalize on both. Ironically, the evolution starts in the most unusual places. The Research and Development teams at companies like Patrick Industries, LCI (Lippert), and the engineers at dominant entities like Forest River, Thor, and Winnebago is where much of that progress comes from but that isn't all of it.
You're in the Driver's Seat
The secret that no one wants to talk about is where the real transformation happens and how. The secret is that most, if not all, progress has been driven by the RVers themselves. That's right; the people who own the RV, drive the RV, live in the RV, and realize what they want IN them and FROM them.
Let's be clear and cut right to the chase: The Future of America is you. Your ability to process ideas, invent, improve, create, and implement the change needed. The change that this RV industry has used as its fuel for decades will now be put into overdrive.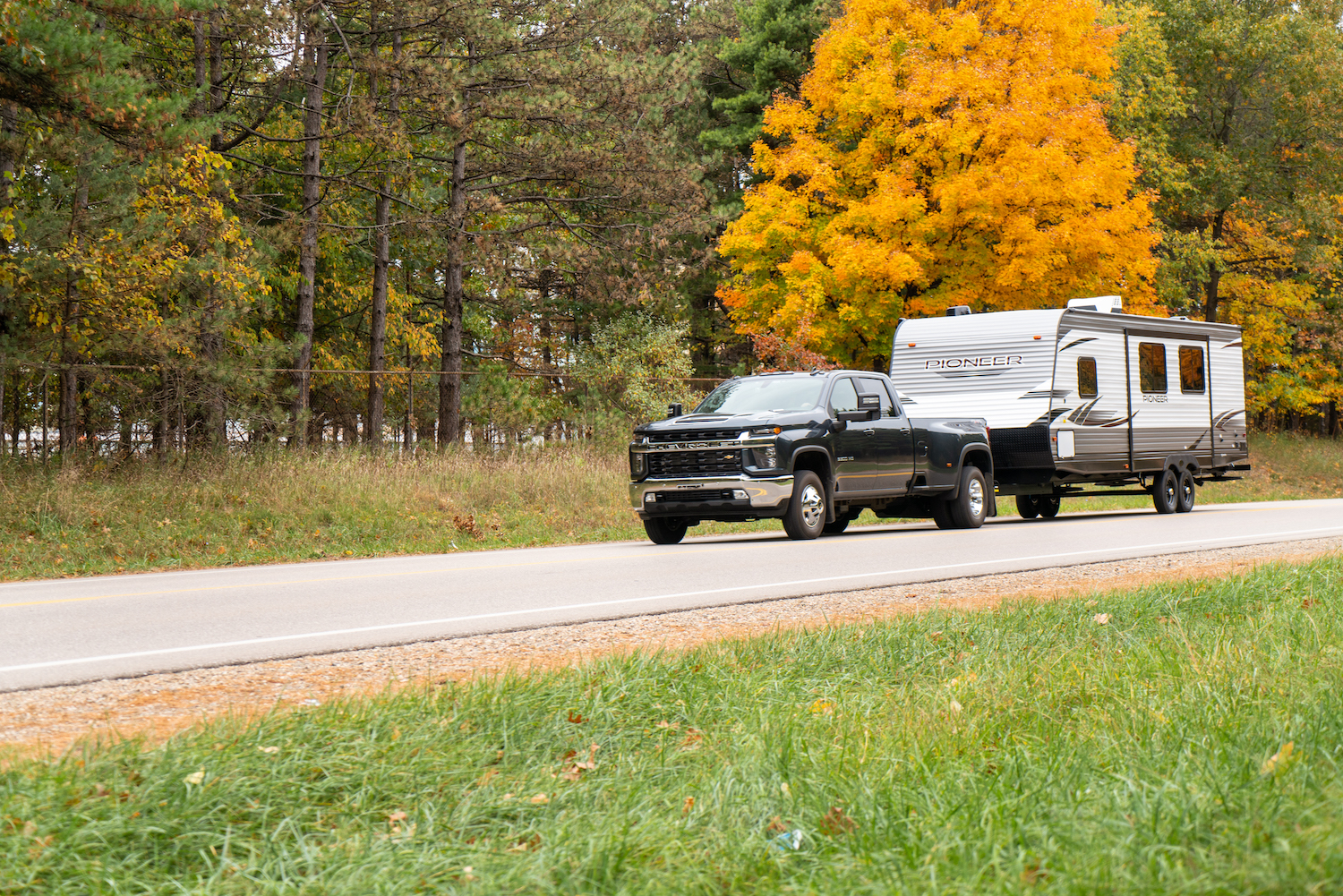 Some people would argue that the Future of America is technology. For me, it's the users of the technology.
Others would say the Future of America is political. For me, politics comes and goes and will continue to evolve.
The Future of America is our ability to force progress by igniting it. Each of you has the ability to move this industry forward and to capitalize on it. As the industry grows, and the idea of owning an RV continues to be more popular, people will need information, ideas, innovation, and inspiration. That's where you come in.
The Opportunity Is Yours
There is no better place for this industry to move forward than from you and your fellow RVers. If the Future of America includes RVs, how do you personally capitalize on that knowledge and expertise? Whether you blog about it, use social media to educate and entertain, design or develop products, or simply become a product or lifestyle advocate, the opportunity to do more and make more is here. The opportunity to turn something you love into something others need to learn more about has really caught wind in the last several years and is only going up from here.
For RVers by RVers is the Future of RVing in America. Period.
The products and services, as well as the information and ideas you have, are worth something.
Try thinking about it this way. The definition of "Full Circle" is a series of developments that lead back to the original source, position, or situation. Over the last 40 years, much has changed in America. No, this isn't a political piece or an attempt to elicit a reaction. It's the recognition that while most things change, some indeed stay the same, including our desire to move forward and not go in circles. But what does that even mean?
Our love for the outdoors? Our passion for meeting new folks? Trying new things? Making new memories? Yup, they all sound like buzzwords from a greeting card or new travel show.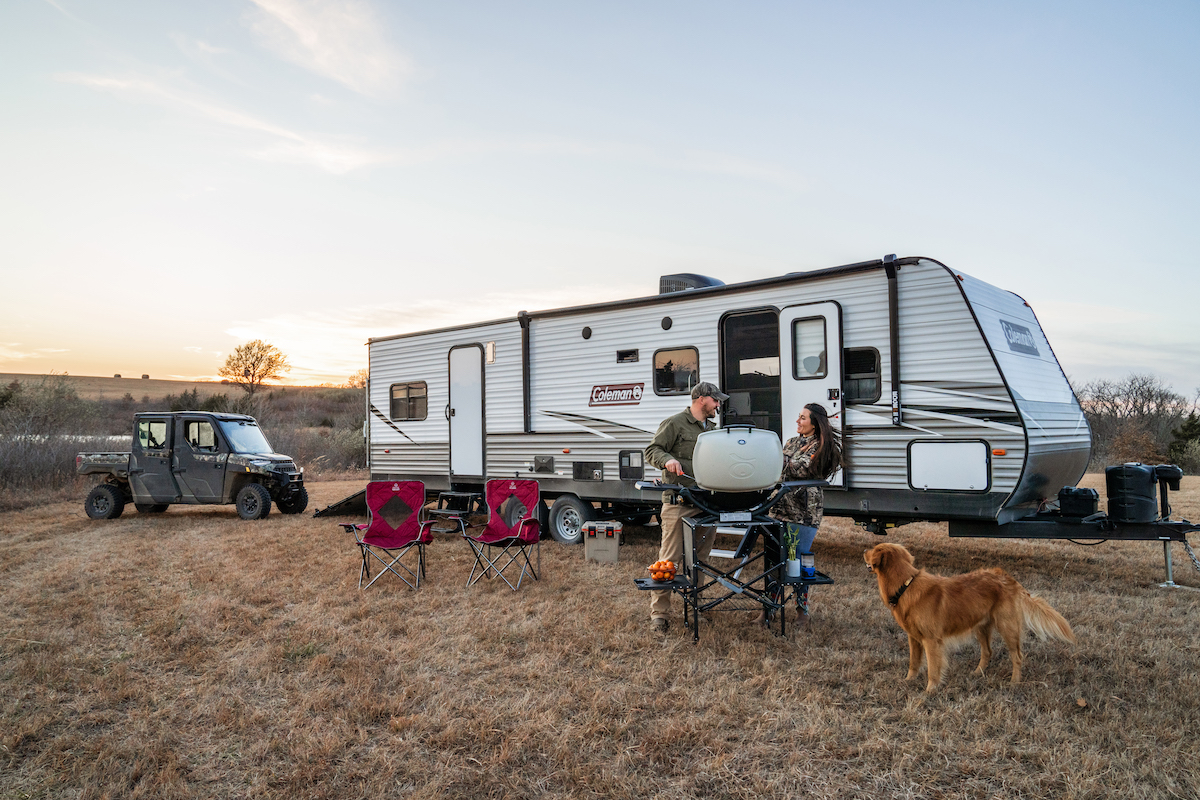 Now that I have bored you with the philosophy it's time to put it into action. Let's start by setting up a social media account on your desired platform. Set up a username that speaks to your knowledge of the RV and Outdoor lifestyle. Post content regarding anything that interests you but pick a couple to really focus on.
If you are technical in nature, you can create "how-to" videos showing others how they can solve issues. If you are an inventor of sorts, then look for everyday problems with and around your RV that no one has solved.
The Future of America is you and your knowledge. It's the knowledge that you share and the way you monetize it.
It isn't that simple. The Future of America is what we all think about whether we want to admit it or not, but it really is us thinking about the future of ourselves and how the changes around us may affect us.
What does my future look like? What will my legacy be? Am I doing all I can to contribute to the future of others?
In this case, I think the Future of America involves family, friends, and the great outdoors . . . and the road leads to living your best life.