Readers' Choice Awards: Voting is Open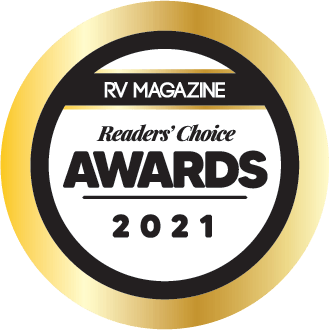 RV Magazine readers are invited to cast their votes for their favorite RV products and businesses.
Let your fellow RV Magazine readers know your picks for the 2021 Gold, Silver, and Bronze winners in the following categories: RVs and Tow Vehicles, Accessories and Suppliers, and Service and Travel.
Let your voice be heard at the 2021 RV Magazine Readers' Choice Awards!