Honeymooning in an RV
All You Need is Love . . . And an RV! Go the Extra Mile on your Honeymoon
Premium
Shortly after getting engaged, I came to my fiancé with a proposition of my own: "Will you visit all fifty states for our honeymoon with me?"
He instantly agreed—if it meant we could explore the country in an RV. It was a crazy idea, but the more we thought about it, the more we realized how perfect an RV could be. Our honeymoon would be spontaneous. We could drive anywhere we wanted. And it could be just the two of us starting our marriage together.
Six years later, an RV honeymoon catapulted our marriage together into a life of adventure. For many honeymooners, buying or renting an RV is becoming a more common way to celebrate their new marriage. Here's why.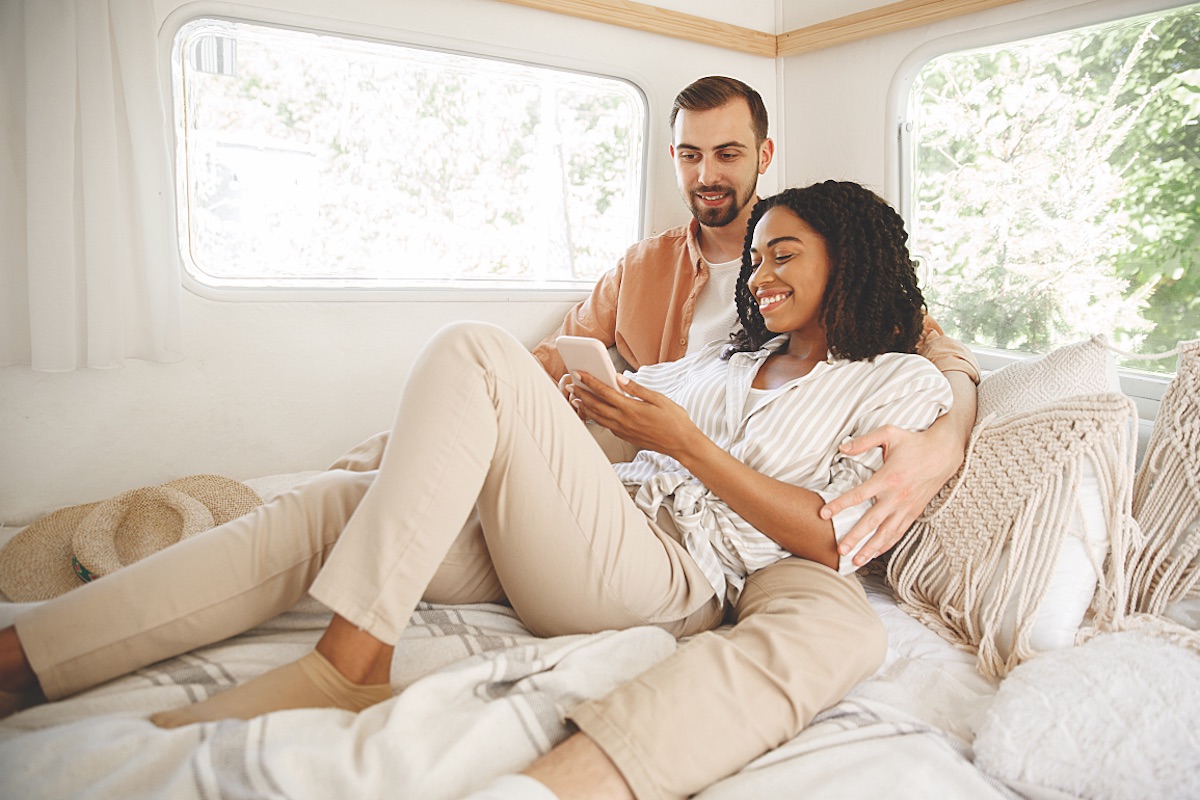 It Saves Money
Campgrounds and RV parks cost less than $50/night on average. Couples spend an average of $4,500 on a honeymoon (and way more on weddings), so opting for an RV honeymoon can save money on big expenses like hotels and airfare. Plus, you always have the option to cook your own meals in your RV kitchen to save money too. With lower nightly costs, you can spend even more time enjoying your honeymoon and a little extra one-on-one time with your new spouse.
You Can Spend More Time Outdoors.
The beauty of an RV is how many places it can take you. Instead of a view of a hotel parking lot, you can look out your windows each morning to see the most beautiful parts of the country. You can tour national parks, take an extended road trip up the coast, or spend your days hiking, biking, or kayaking.
When evening rolls around, you can cozy up by the campfire with your sweetie and roast marshmallows for s'mores. But RVing isn't the same as camping. You get to experience the outdoors with the added benefit of a warm bed and hot showers. So, you can enjoy the outdoors and still get all the luxuries of a typical honeymoon. You can even find high-end RV resorts across the country, like a campsite in the Florida Keys, with pools, hot tubs, a cafe, and a private beach.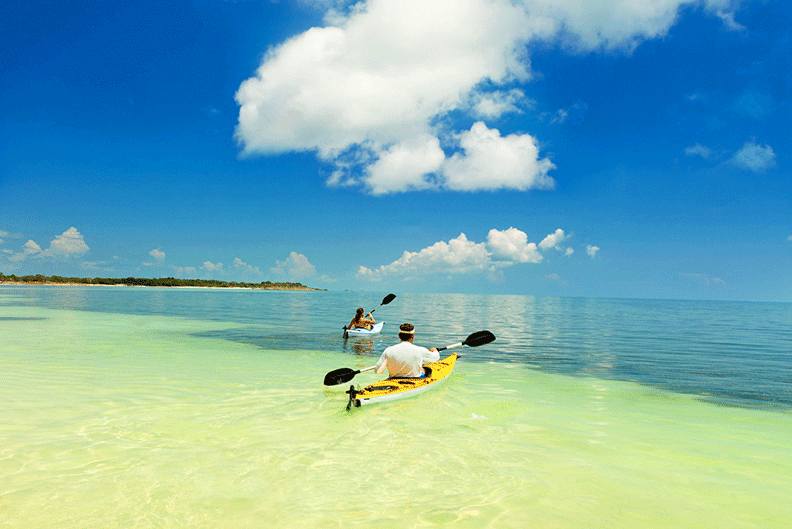 Enjoy a Slow-Paced Honeymoon.
After the stress and craziness that comes with planning a wedding, an RV is the perfect vehicle to take you off the beaten path. As we toured the country, we took two long weeks to drive up the Pacific Coast Highway breathing in the fresh ocean air.
We drove 1,000 miles along rocky coastline and stopped every hour at scenic vistas. The whales danced across the waves at Pismo Beach, California. The wind whipped our hair at Big Sur. Thor's Well, a gaping sinkhole in Oregon, soaked us in saltwater.
Best of all, we traveled without any reservations so we could follow any road that looked inviting and take our time exploring as much of the coast as we wanted.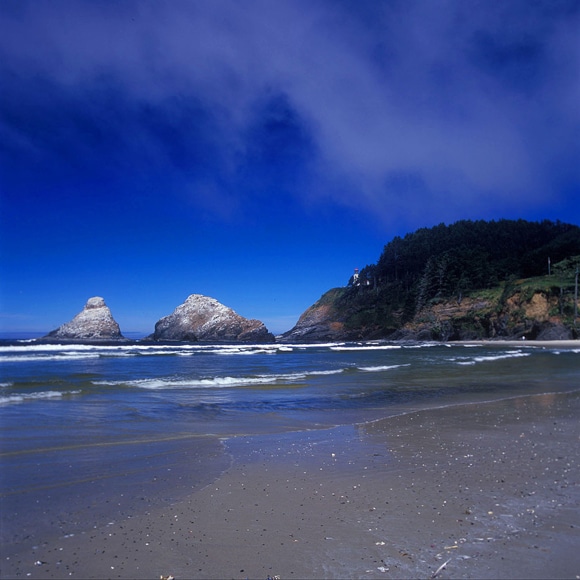 It's the Perfect Honeymoon After an Elopement or Destination Wedding
With so many big weddings canceled in 2020, elopements and small destination weddings continue to be on the rise. Companies like Elope Telluride (elopetelluride.com) specialize in helping couples find the perfect place to elope or host a small wedding in the mountains of Colorado—a dazzling place to spend a week or two RV camping with your new spouse.
By opting for an elopement or destination wedding, you can pick the spot to launch a week of local adventures. Take renowned scenic drives like the Million Dollar Highway between Silverton and Ouray, Colorado, watch the leaves change in national forests, and soak in hot springs while taking in panoramic views. Plus, the local wedding coordinator or photographer you've hired can give you tips on the best places to eat, hike, and explore.
Choose From Limitless Destinations
Want to spend your honeymoon in a tiny mountain town that no one's heard of? At Disney World? Eating lobster on the coast of Maine? Hiking in the desert? Driving to Alaska? There are RV parks and campgrounds near every destination across the country. You can even camp in New York City—which we did on our honeymoon and we could see the Statue of Liberty from our bedroom window!
No matter where you're planning to go, you can likely drive your RV there. Yes, you can even rent camper vans in Hawaii!
Get Off the Beaten Path
In the Columbia River Gorge in northern Oregon, we pulled our RV into a quiet state park. After parking the RV, we poured a couple of glasses of wine, walked the short hike to the river, and watched the sunset over the mountains. We had the whole beach to ourselves.